The steps towards adopting eco-friendly habits and a greener lifestyle start from the home. Reusing various items, reducing the amount of waste you produce, and recycling are factors important to environmental-friendly living.
It is commonly known that climate change and negative impacts on the planet are a result of human activity. However, many environmentalists and green activists today, as well as conscious homeowners, are promoting a more positive change to battle destructive elements such as pollution and plastic waste. One of the ways you can start a healthier change in your home and benefit the environment is by using innovative eco-friendly products that are taking the world by storm.
The best innovative eco-friendly products help you around the home by conserving energy, getting rid of unnecessary waste, and lowering your exposure to harmful chemicals. A few of the products you can use to upgrade your living, save time, and play your part in protecting the environment are mentioned below.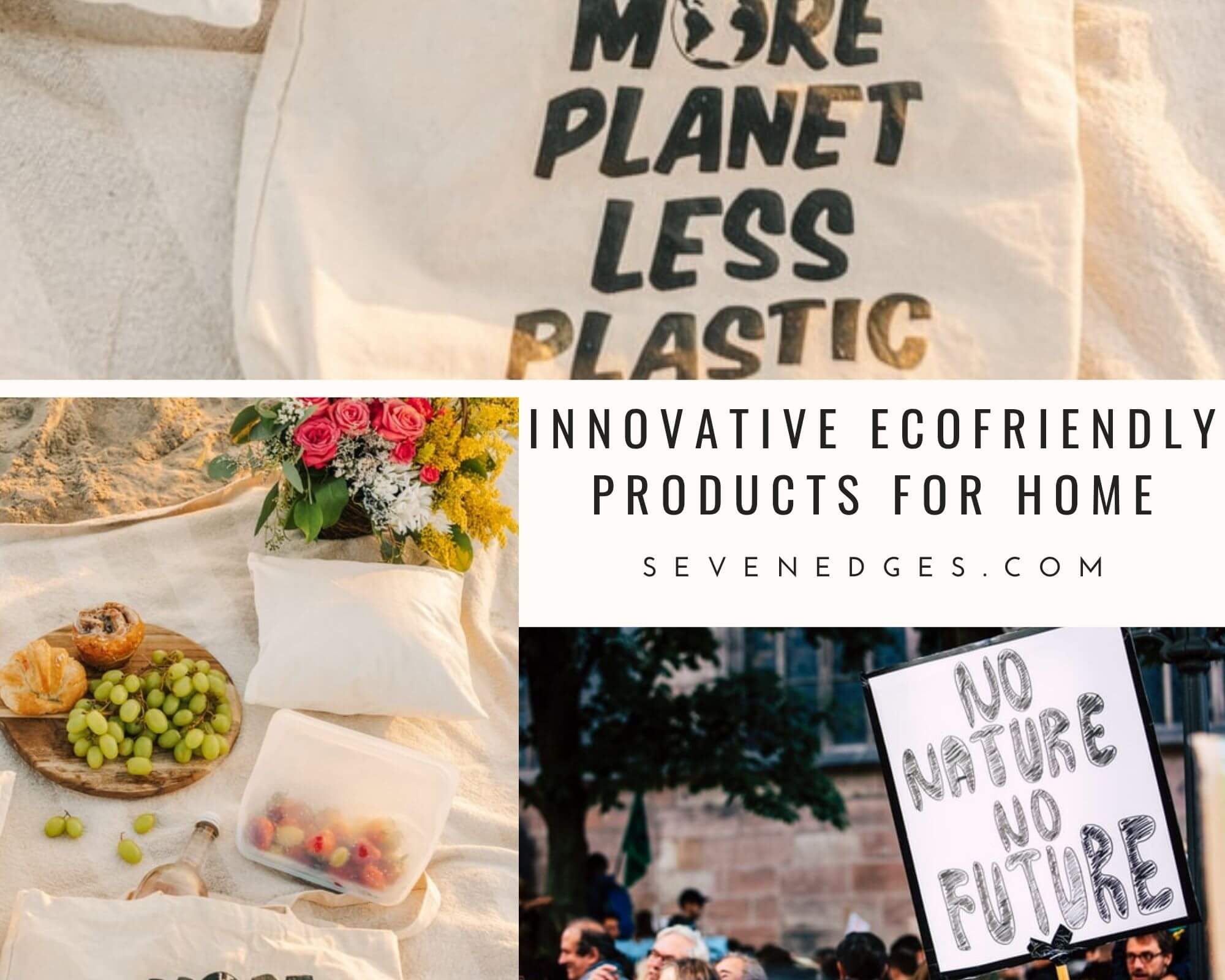 Natural All-Purpose Cleaning Solutions
A major expense towards cleaning goes into purchasing different cleaning solutions for different parts of the house. Using an all-purpose cleaner made from natural components is not only beneficial for your health but it is also beneficial for the environment. Plus, it helps you save money when you buy one surface cleaner instead of multiple solutions.
Straws contribute to a major part of plastic waste thrown into the oceans each year. A staggering 18 billion pounds of plastic is disposed of annually, so a solution is vital. Stainless steel straws are a fantastic way to reduce the use and disposal of plastic straws. They are reusable, come in straight and curved designs with slim brushes to keep them clean. Investing in stainless steel straws will ensure that you eliminate the unnecessary plastic waste created by conventional straws.
These sustainable straws and the covers are made of food grade stainless steel and silicone, no metal aftertaste, BPA free, lead free, non plastic, non toxic.
One of the best innovative eco-friendly products on the market today is the smart thermostat. Once you install one of these thermostats, it automatically predicts your usage timings and operates accordingly. This saves resources, reduces your carbon footprint, and limits the use of your heating and cooling systems.
Smart thermostat for home that helps you save energy and stay comfortable. 
Nest Thermostat turns itself down when you leave, so you don't waste energy heating or cooling an empty home
Reusable pouches are likely one of the best innovative eco-friendly products available today. Rather than packing and buying food in packages that add to your household waste, investing in these pouches is both economical and convenient. You can fill them with anything that you need, such as baby food, juice, or yogurt. They are also easy to clean and dishwasher safe, so you can use them as much as you want without having to replace them.
Refillable pouches can be used again and again. Save money and natural resources, compared to disposable pouches. Packaging and pouches are recyclable.
Saran wrap, foil, and plastic lids all add to the plastic waste mentioned earlier. By replacing disposable Tupperware and plastic bags with wax-coated reusable food wraps, you can limit your plastic waste considerably. In addition to being environmentally safe, these innovative, eco-friendly products do not contaminate your food. They are non-toxic, biodegradable, and keep your food fresh for longer.
Consider using Bee's Wrap's reusable, compostable, and washable wraps instead of saran wrap or aluminum foil to keep your food fresh.
Toothbrushes are another major contributor to plastic waste in the world. Since they are disposed of frequently, their amassed quantity becomes hazardous to the environment. A clever solution and next on our list of innovative eco-friendly products is the bamboo toothbrush. It is biodegradable, safe for you and the environment, and often comes in a recycled package of four. So you can benefit from ergonomic designs, an easy grip, and a disposable toothbrush that won't harm the environment.
Maintain oral hygiene during travel with this eco-friendly dental kit. The set includes 4 bamboo toothbrush, bamboo toothbrush case, charcoal and mint essence dental floss and dental floss container.
Like straws, plastic bags are one of the major contaminants in the environment today. They make up for billions of pounds of harmful, waste plastic that ends up in the ocean. Taking advantage of reusable grocery bags made of biodegradable cloth is better for the environment and your health since lots of stores now offer incentives to those who have them. As there is a ban on plastic bags in multiple grocery stores, make sure to buy as many as you need and always have them handy when you go shopping.
Pack holds the same as 10 single-use grocery bags! And so it ecofriendly as it is very mush long lasting and replaces 10 single use disosable bags.
Helping the earth recover is possible through collective effort. Making small changes and upgrading to a greener lifestyle is better for you and your family since innovative, eco-friendly products are much safer when compared to conventional goods.
This post contains affiliate links, which means we may receive a small commission, at no additional cost to you, if you make a purchase through these links.