Biophilic design has emerged as one of the most beneficial interior decor trends. Our need for nature's healing abilities has never been greater than it is now, and biophilic design aims to harness this power in our personal and professional spaces. Biophilic Interiors can be fulfilled by using more of ecofriendly and organic décor products at home. And Biophilic Furniture ideas can be a highlight as without furniture one cannot call it as a home.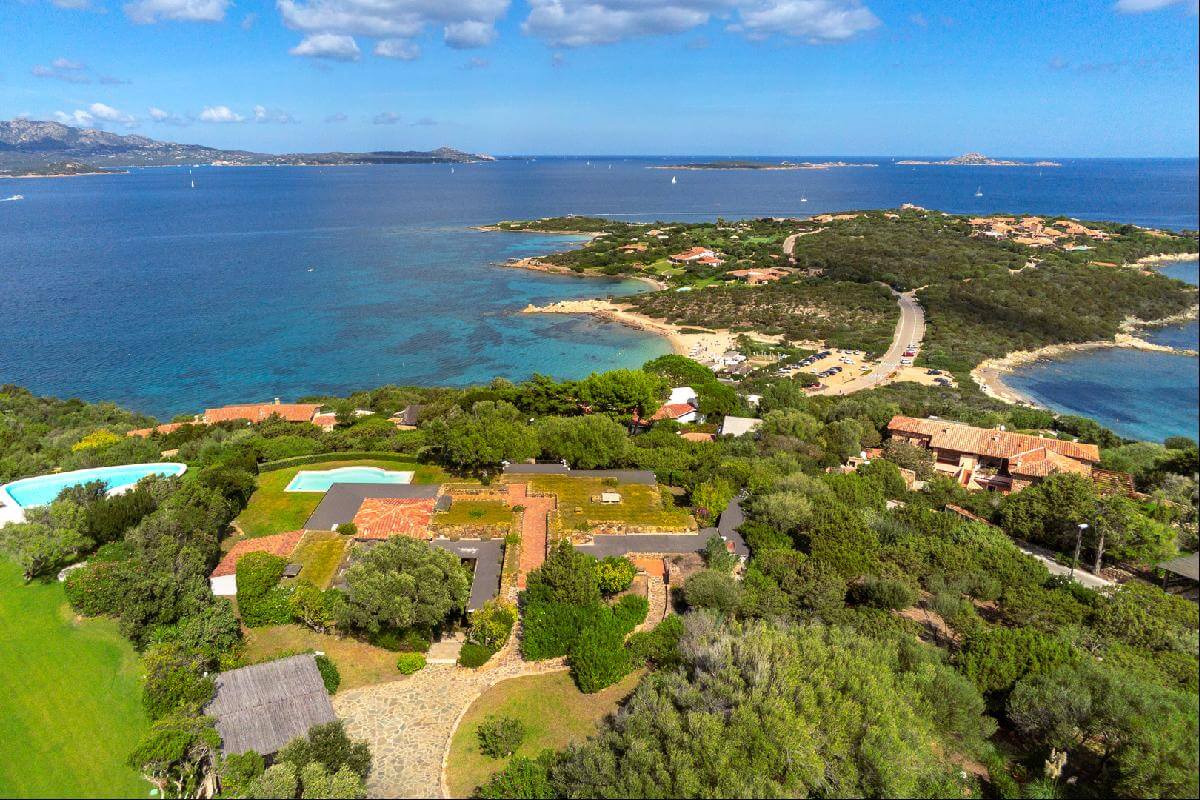 Buildings and homes with a green philosophy at the core have gained traction in recent years. Villa Igea, a modern oceanfront villa in Porto Rotondo, is named after Hygieia, Greek goddess of health. Acclaimed Milanese architect Gianni Gamondi designed this property to blend seamlessly with Sardinia's lush Mediterranean scenery along the Emerald Coast. Wide windows and spacious interiors provide abundant natural light and fresh air to this property.
Biophilic design makes use of air, light, and natural materials like wood, marble, stone, etc. to satisfy our innate desire to feel a part of the natural world. It might sound intimidating but incorporating natural elements into your interior design is easy.
You can start by switching up your furniture with biophilic alternatives. Here are 3 ways in which you can bring biophilic furniture ideas into your home:
Embrace Natural Materials
Biophilic design is all about incorporating natural materials into your home's decor and furnishings, as well as the paints and varnishes used to finish it all. Biophilic furniture can be as simple as a hardwood work desk, marble-topped coffee table, or wool rugs.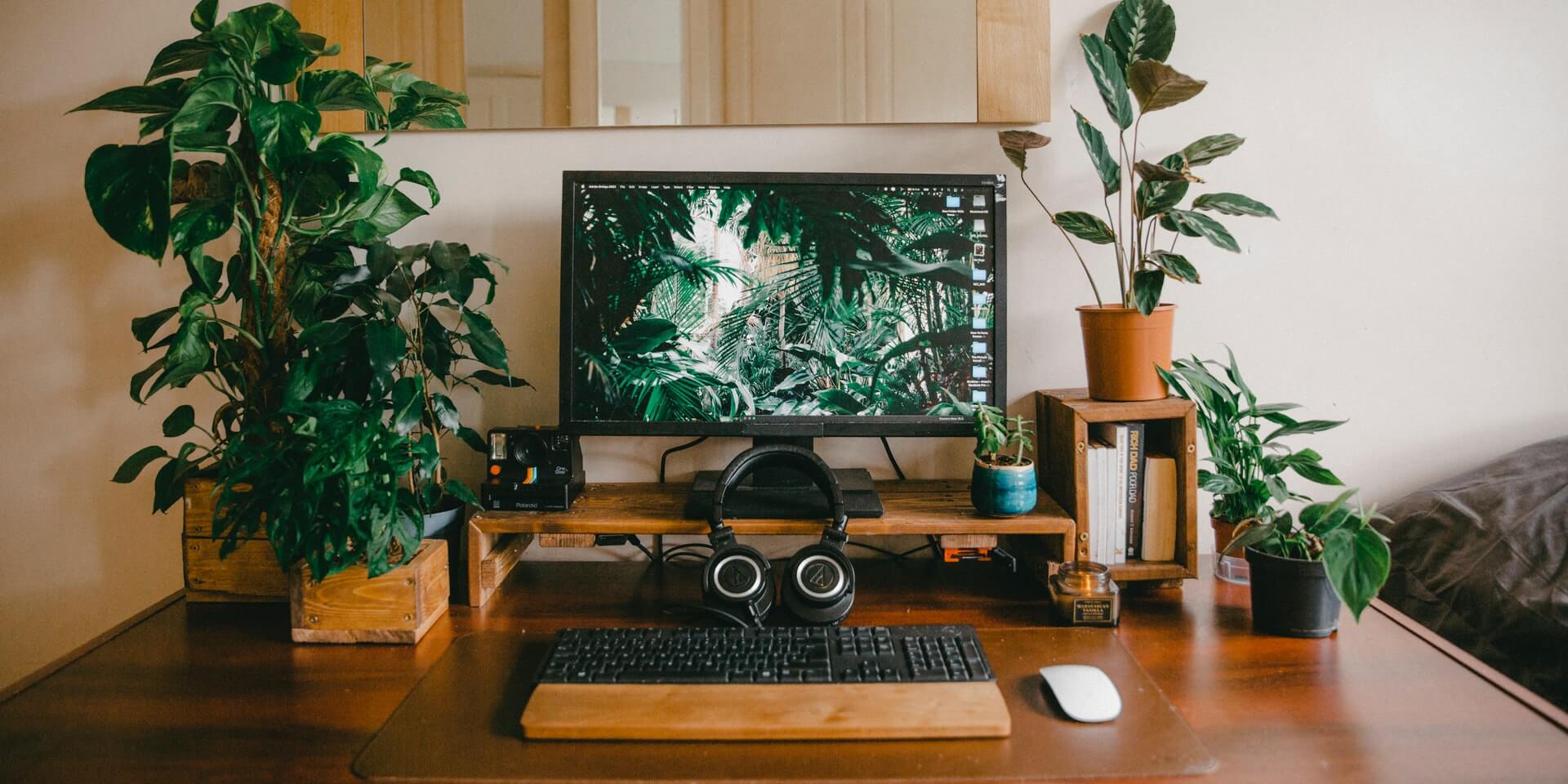 Untreated woods complemented by lush plants will give your home a more natural feel than finished and produced wood. Both treatments will offer visual richness and dimension to your space, but the former gives a more rustic feel. Don't limit yourself to wood though; consider stone (granite, concrete, marble) and woven natural fabrics like wool, jute, and cotton.
In contrast to the monotony of human-made materials, natural elements bring visual complexity and a unique aesthetic into your space. The visual appeal stimulates your brain by giving it more to munch on.
This stylish entryway cabinet combines a natural finish with rattan-decorated doors, giving it a fresh beachy vibe. Store your belongings in its spacious interior, complete with 2 rattan doors, an inner shelf, and a large desktop. Perfect for showcasing your exquisite items, desserts, dinnerware, and more. Bring a pleasing coastal touch to your home with this versatile sideboard and buffet cabinet.
Play Around with Earthy Hues
If you're looking for a discreet way of easing nature into your environment, use earthy and neutral tones when choosing biophilic furniture. Consider earth tones like brown, green, and blue, which are found in abundance in nature. There is a calming effect that comes from these earth tones, yet they are still rich and help you achieve effortless color coherence.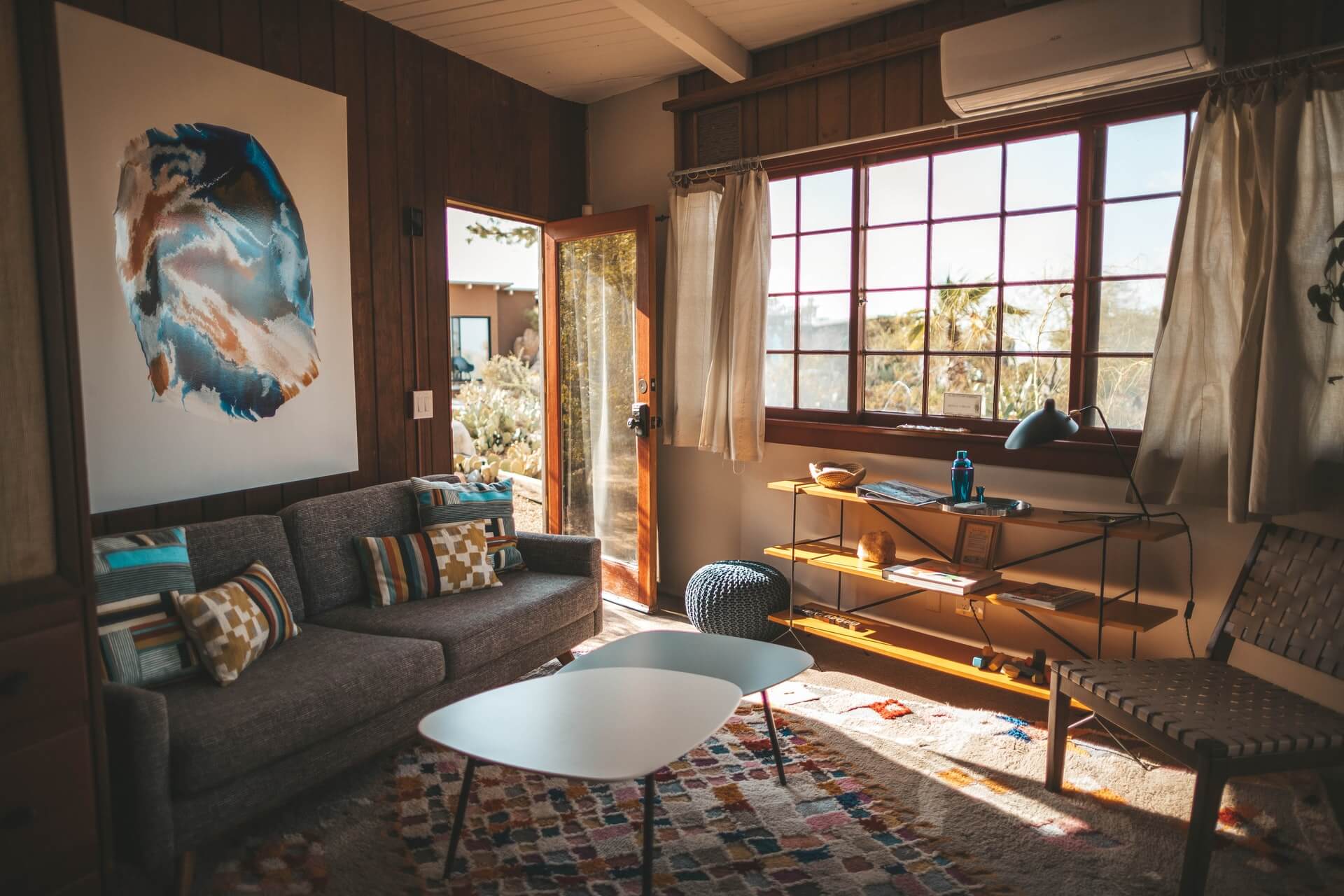 Accent your house with these colors by incorporating them into your decor and furnishings, along with finishes like carpeting and wall paint. Brighter colors, on the other hand, should be used sparingly to maintain a relaxing balance in your home!
Embrace Organic, Biomorphic Design
Asymmetrical proportions, smooth curves, and abstract forms are all characteristics of organic shapes. They are the kinds of lines that you'd expect to see in nature. They infuse your room with a charming sense of disarray. Furniture, decor, architectural elements, and even the way your space is laid out can all contribute to incorporating organic shapes into your home's design.
Texturing your home's interior with a range of natural materials creates a tactile connection to nature. These materials are also believed to have a positive effect on emotions and creativity. Take the rattan lounge chair pictured below as an example. It makes for the perfect corner to cozy up with a book and a cup of tea on a sunny afternoon.
Biomorphic furniture and decor can be found in several forms, all of which are inspired by nature's patterns or shapes. The possibilities are boundless: from bamboo-back dining chairs and repurposed wood paneling to geode tabletops and twig chandeliers.
Biomorphic designs fall under the umbrella term of biophilia. They are classified as designs that resemble biological or natural forms, shapes, patterns, and textures. Following the same approach as biophilic furniture ideas, biomorphic furniture aims to foster a connection between humans and nature.
The biophilic movement is making its way towards high-rise buildings as a sustainable, carbon positive design solution. "Treehouses", as the designers Ronald Lu & Partners call them, enjoy natural temperature regulation and net-zero operating emissions due to their green-forward design.
There is no need for extensive remodeling to include any of these biophilic design components in your home. We hope these biophilic furniture ideas will help you cultivate a more serene and productive ambiance indoors by drawing inspiration from nature.
This post contains affiliate links, which means we may receive a small commission, at no additional cost to you, if you make a purchase through these links.