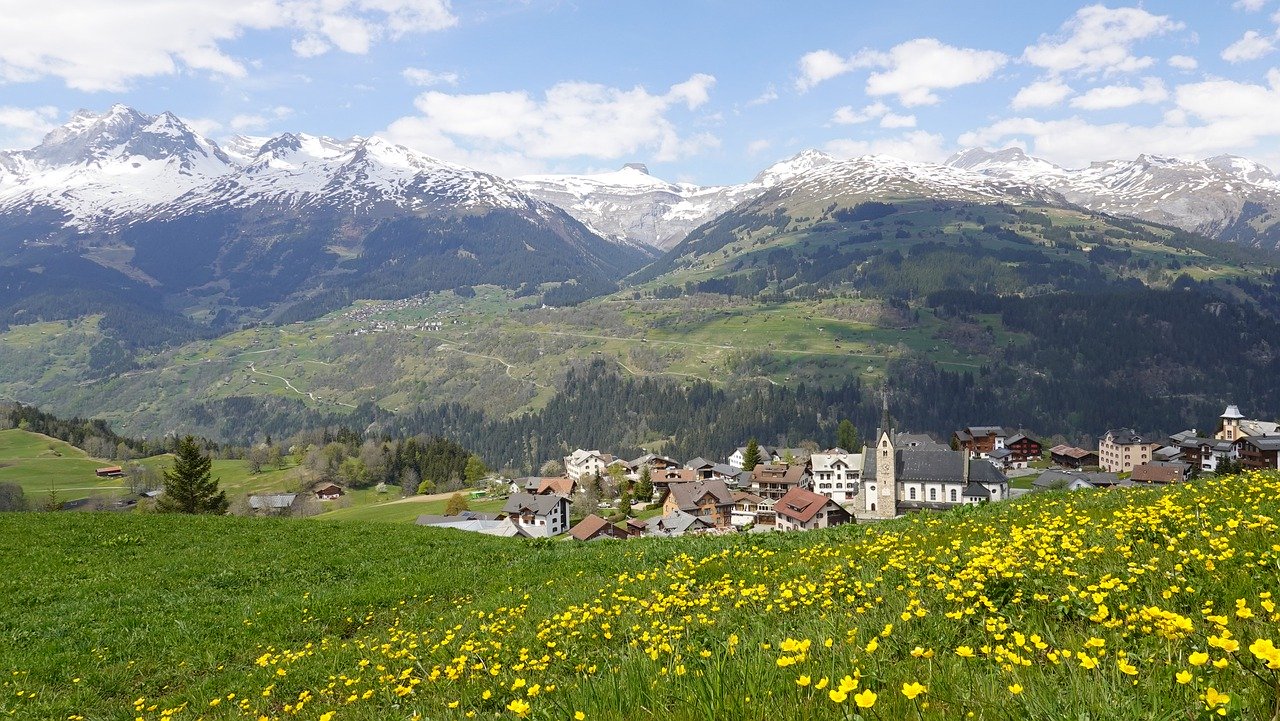 Grisons is the largest canton of Switzerland. In German, it is known as Graubünden. It has the mixed culture of German, Roman and Italian. Grisons is the ideal destination for nature lovers who want to explore the captivating Swiss mountains. There are plenty of reasons for spending days at Grisons. It has around 1000 mountain peaks, 150 valleys, panoramic views and many more. It is a heaven for adventurers who like thrilling snow sports, hiking and cycling.
Do spend some days at Grisons and enjoy its beauty by choosing from the list of activities mentioned here.
How to get from Zurich to Grisons
Everything about Closeset Airports to Grisons
1. Visit Mountain Villages
Take a break from the city life and visit the mountain villages in Grisons such as, Soglio, Splugen or Tschlin to spend the beautiful vacation. Here, you can witness different culture and friendly people. Have peace in these villages by watching beautiful scenery with the birds chirping around.
2. Have a Panoramic Journey with Rhaetian Railway
The best way to explore Grisons is through railway. Board Bernina Express or Glacier Express to have the panoramic and breathtaking views. Travelling through viaducts is marvelous experience. To explore the history of railway travel along the track side, visit the Albula's Railway Museum. The Albula and Bernina lines of railway is recognized as World Heritage Site by UNSECO.
Experience the slowest express train in the world with Rhaetian Railway. You will get all the information on Rhaetian Railway Tickets & Rhaetian Railway Map from here.
3. Witness Heidi's Village
Heidi is the little girl in the famous children's story. Visit Heididorf at Maienfeld village where Heidi was said to have lived. There are many souvenir shops here, where you can buy Heidi books. It is really worth to visit this place with children.
4. Enjoy the Longest Toboggan Run
Tobogganing in Grisons is the most thrilling activity that you can choose from 50 official routes such as, Schlittelpiste Tgantieni-Val Sporz, Tobogganing Run Curnius Falera, Madulain Toboggan Run, Schlittada Run and many more. You can select easy or fast toboggan run according to your wish and enjoy this adventurous snow sport. 
Toboggan Run has become more popular after the film Home Alone, in that eight-year-old Kevin McCallister rides a toboggan down the stairs after his family "disappears".
Get to know more information from Wiegand.
5. Go For Skiing and Snowboarding
Skiing and snowboarding is the must do adventurous sport in Grisons. There are more than 40 ski areas on the snowcapped mountain peaks which offers perfect destination for skiing and snowboarding lovers. There are many ski resorts which provide various skiing and snowboarding opportunities.
Get ski gadgets from here and get prepared for your trip.
6. Visit Swiss National Park
Swiss National Park is the first national park of Switzerland. It covers over 170 square kilometers of area with the altitude of 1,400 to 3,200 m above the sea level. It is the Switzerland's largest nature reserve and you can find wide variety of alpine flora and fauna. You can witness red deer, bearded vultures, chamois, marmots and many more. The information center at Zernez gives you the detailed information about the national park. You can also enjoy hiking through the marked paths in this national park.
Get to know all the information including Accommodation about Swiss National Park
Shop these necessary Ski Items for females
Hiking in Grisons is the best experience that you can enjoy. There are about 11,000 km of hiking trials. You can enjoy hiking along the mountains, valleys, railway lines, national parks and many more. While hiking in national parks, you can explore the variety of flora and fauna. You can even encounter local cows while hiking. Some of the hiking trials are, Swiss National Park, gorges, railway trail in Bergun Filisur, culinary walk and Domleschg.
8. Visit Swiss Sardona Tectonic Arena
Sardona tectonic arena is a unique place in Grisons, where the two continents of Europe and Africa has piled up in the Alps Mountains. The unique rock formations is spectacular. The rocks are folded, superimposed and broken. This place is recognized as World Heritage Site by UNESCO. You can enjoy hiking in this region. 
Get to know everything about Swiss Tectonic Arena Sardona
9. Experience Mountain Biking
Biking in Grisons is a heaven. There are many network of paths which are open for bikers. There are about 4,000 km of marked trails in the mountains of Grisons. There are special bike hotels which offer bike garage and workshop. Bike transport services are offered by railways, cable cars and busses. Certified bike guides are available, who will help you during biking. There are even exclusive bike parks, where you can enjoy tremendous biking experience. 
Start your Mountain Biking adventure right away. Know about the biking offers from here.
10. Visit the Monastery of St. John Mustair
The Monastery of St. John is located in Val Mustair and is recognized as a World Heritage Site by UNESCO. It is the oldest monastery. Initially in the 8th century, it was inhabited by monks. Benedictines live here since 12th century. The cross chapel is in the shape of shamrock. You can learn everything about the history of the monastery in this monastery museum.
You can stay at the monastery overnight and get relieved from the stresses of everyday life. Know more about the history of St. Johann in Müstair
Lake Cauma is located 1000 m above the sea level near Flims, Grisons. It is also known as "The Jewel of Flims". This turquoise- blue lake is surrounded by captivating forest on three sides and has an island in the center of the lake. The water temperature ranges between 17 to 24 degree Celsius, which is best for swimming and sunbathing.
You can explore the magnificent lake by pedal boat or enjoy playing volleyball near the lake or just sit and relax. There is a play area for children near the lake.You can fill your stomach with delicious food in the restaurant near the lake. Lake Cauma is the perfect destination for relaxing in Grisons. The entrance fees for this lake is mentioned below.
Entrance Fees
Adults: 18 CHF
Children from 6 to 16 years: 9 CHF
Children below 6 years: Free  
Get to know everything about Lake Cauma like getting there, bathing beach opening hours, entrance prices, restaurant opening hours and many more from flimslaax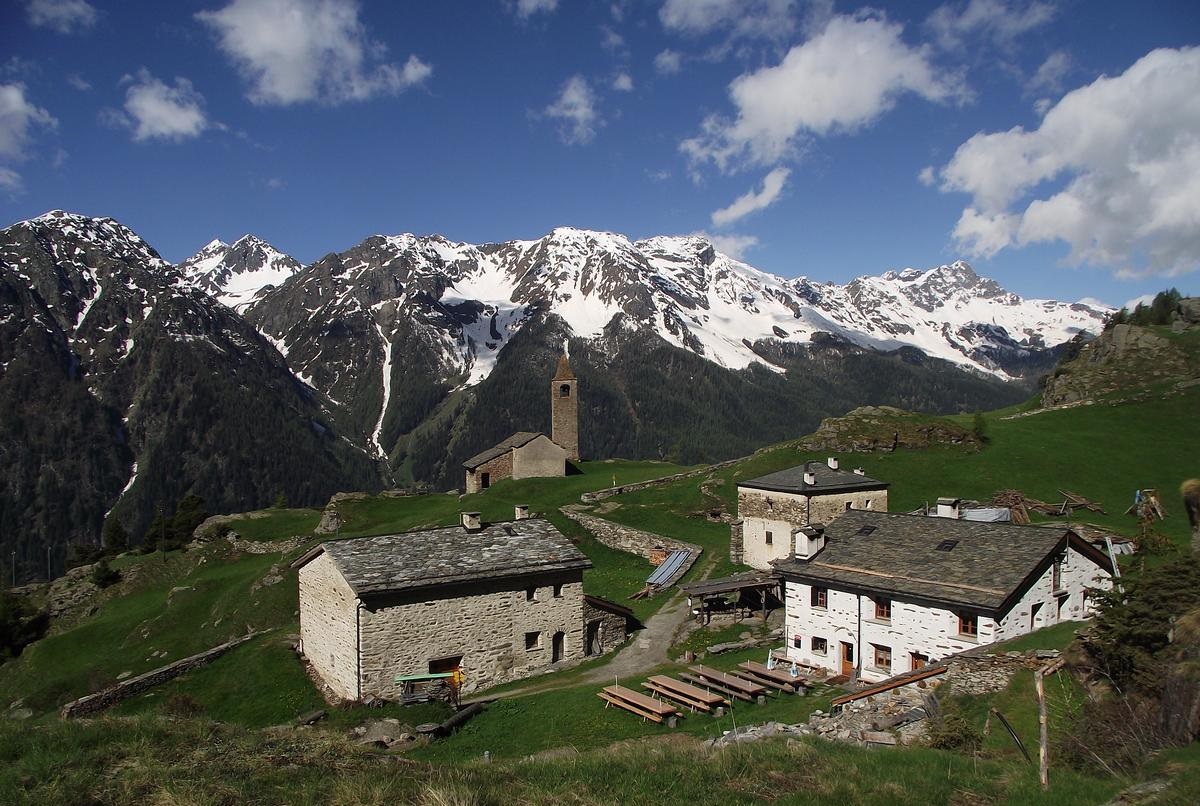 Address: Alpe San Romerio, 7743 Brusio, Switzerland
200 m from the Bernina Rhaetian railway station. For stays longer than 2 nights there is a free card to travel for free with the red train and the buses that connect Tirano to Ospizio Bernina, as well as free entrances to Valposchiavo facilities such as museums, swimming pool, mini golf, ice rink, etc. .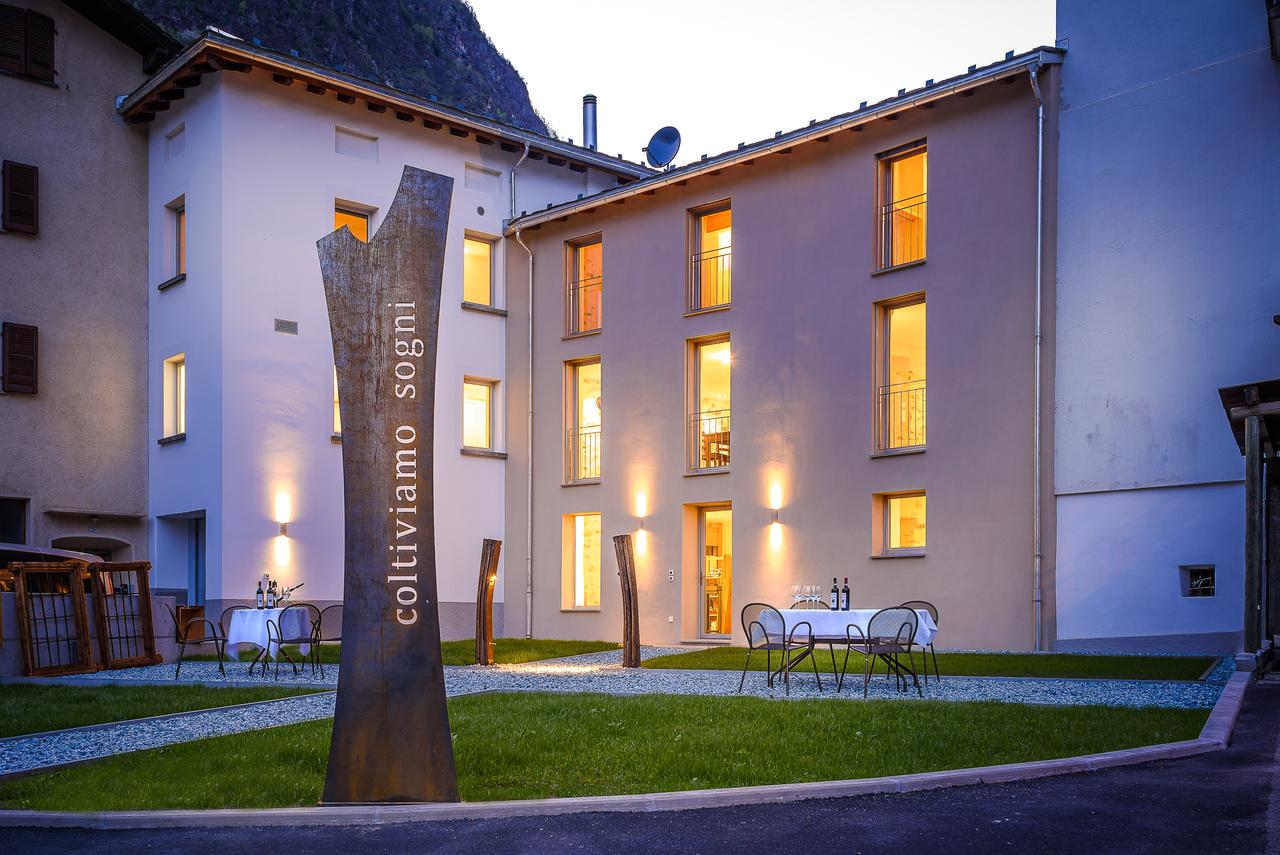 Address: Via Cantonale 225, 7748 Campascio, Switzerland
Rifugio Alpe San Romerio uses natural energies such as sun, water and wood, in order to create a traditional and warm atmosphere. Comes with a terrace and views of the mountains and is set next to a 1,000-year-old church.
This is why you should Spend Days at Grisons and consider it as an opportunity to explore the stunning Alpine scenery of Engadin Valley.

Image Credit:  Photo by Vivek Kumar on Unsplash
Please let us know if you found this post useful and what you are looking for through comments, we would love to help you out in that..
This post contains affiliate links, which means we may receive a small commission, at no additional cost to you, if you make a purchase through these links.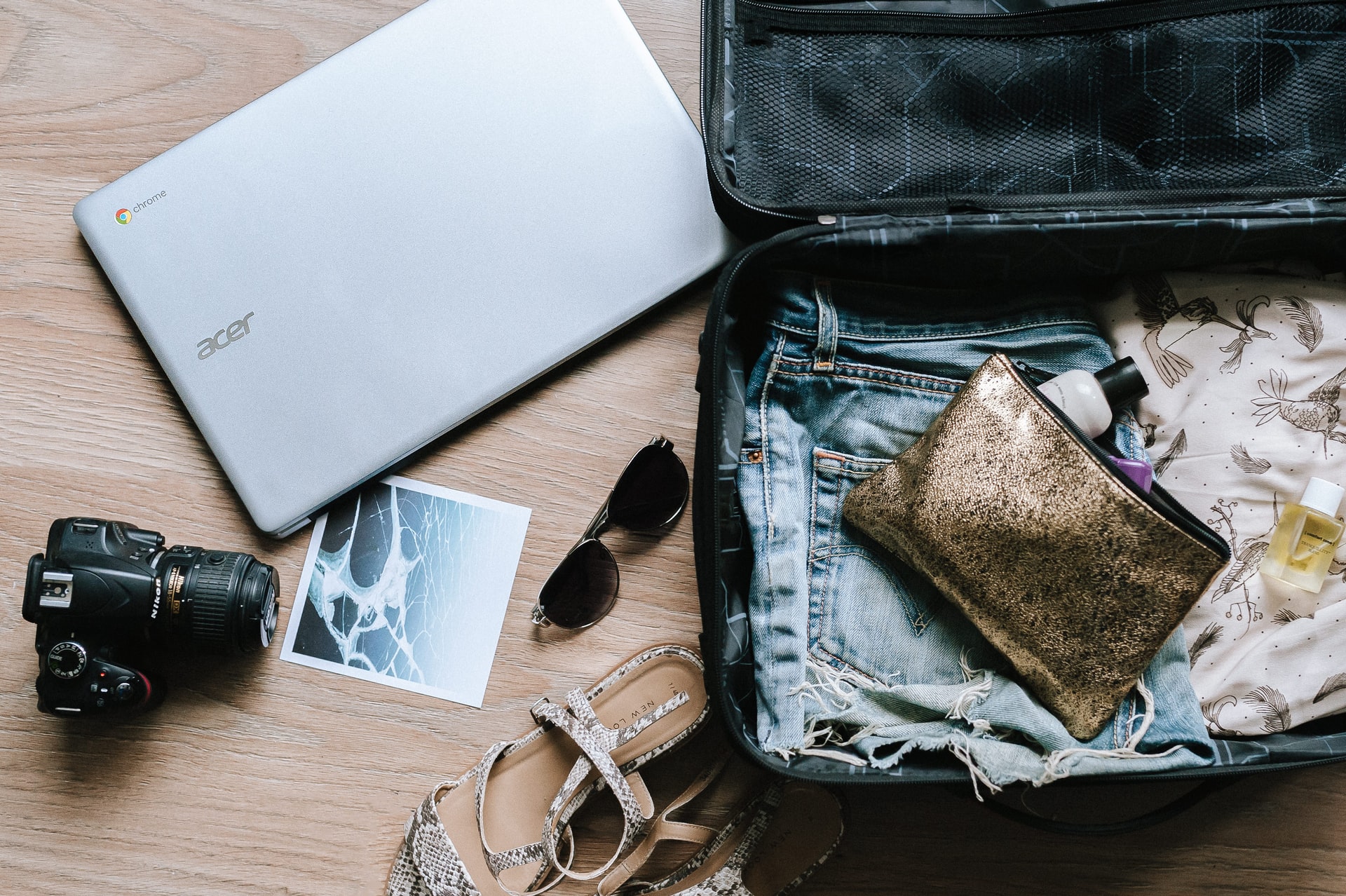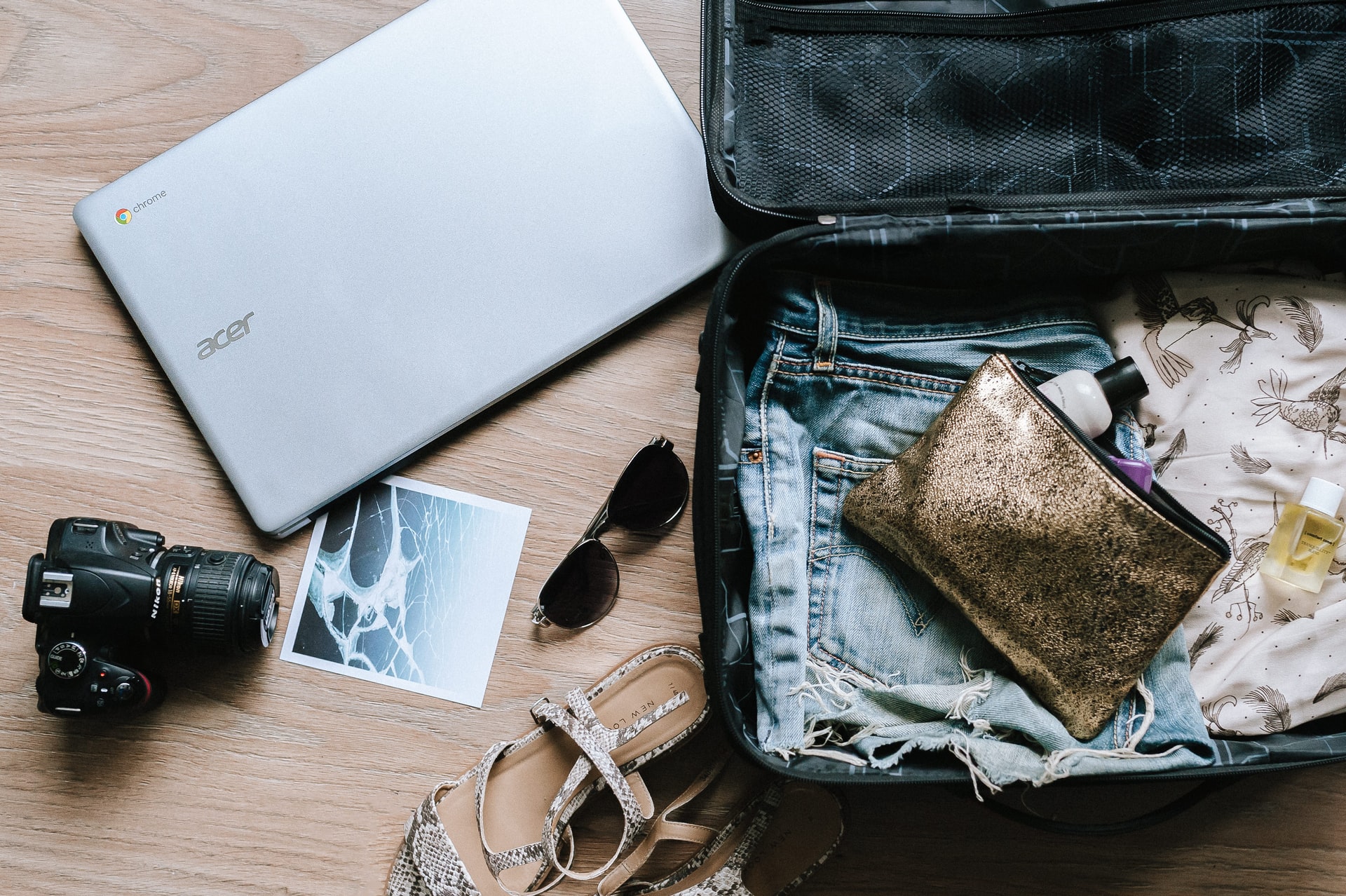 We are with you, here are the essential gadgets to get you covered before you start one. Globetrot untroubled!