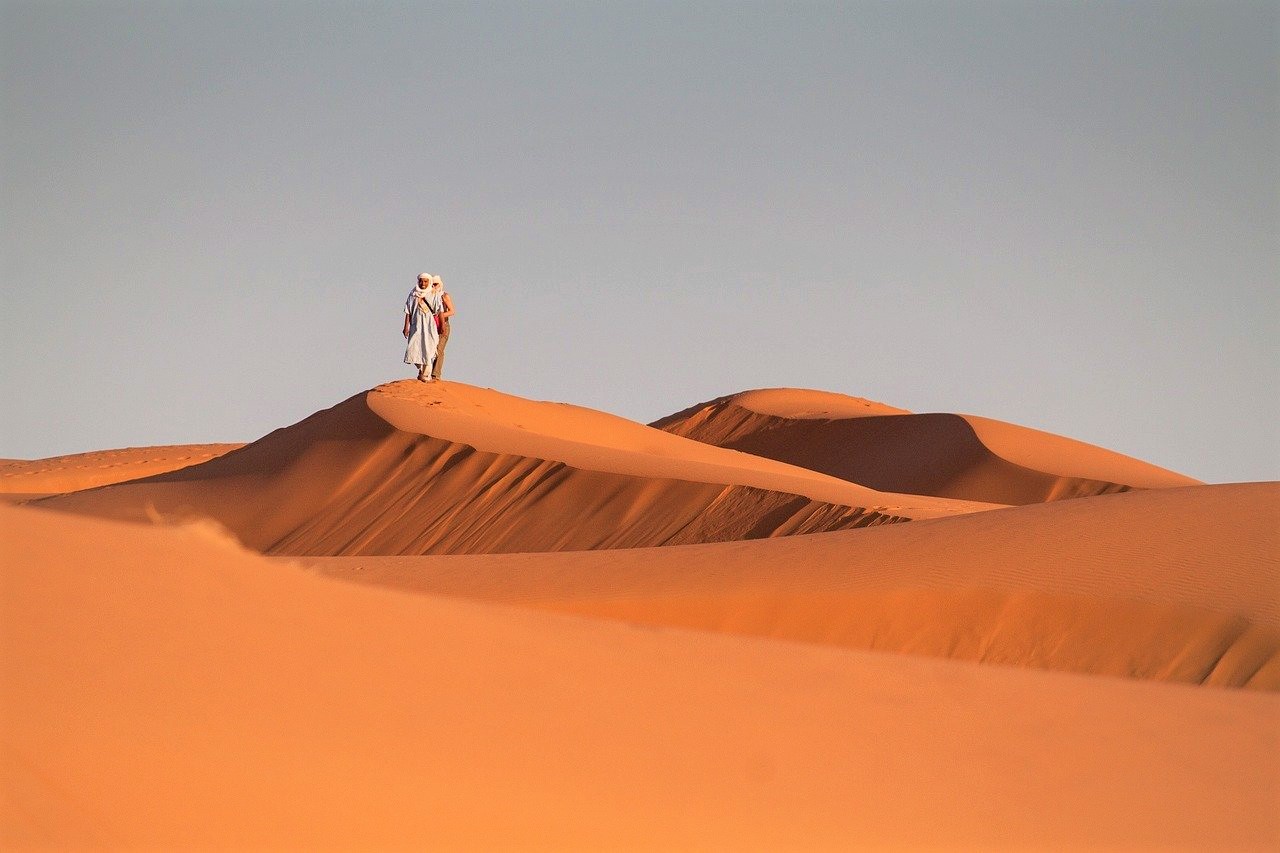 Deciding what to take and what not to take is an exhausting task for men especially who pack their bags at last moment. This will often create chaos. The last minute packing will always end up either over packed bags or forgotten items. Especially, when you travelling to a desert place, there will be some never miss items based on the climate. Safety should also be given the first priority while travelling desert places. Therefore, here are some best men's hiking accessories for a last minute desert travel.
Multipurpose Head and Neckwear
This head band is multi functional; it can be used as head band, neck gaiter, beanie, balaclava, face mask and many more. It protects you from sun in hot weather and provide warmth during cold weather. It provides protection against sand, wind, dirt, dust, insects and bugs. It is one of the best backpacking items suitable for desert vacation. It is even ideal for hiking, skiing, hunting, fishing, riding motorcycles and running.
Features
It is made of polyester microfiber.
Protects from UV rays up to 20 UPF.
It comes in various colours.
The stretchable design is comfortable to wear.
It is anti-slip.
It does not roll up and absorbs sweat.
Pros
It is lightweight.
It is breathable.
It is machine washable.
This UV protection sunglasses is the must gadget to carry to your desert vacation. It gives protection from all harmful UVA, UVB and UVC rays up to 400 mm. The unique design is flexible and comfortable to wear.
Features
The frame is made of thermoplastic and is durable.
The patented high definition optics provides clear vision.
It is light weight and stress resistant.
The three point fit provides the lenses to hold in optical alignment.
Bag is provided to store the sunglasses.
This multifunctional hat is one of the essential hiking gear that protects head, face and neck in hot sun. The neck flap can easily be converted to bucket hat. It absorbs sweat and keeps you cool. It provides UPF 50 protection. It is ideal for outdoor activities such as, desert places, hiking, fishing, camping and hunting.
Features
It is made of polyester material.
The brim is wide and large flap which protects face, neck and head from UV rays.
It has a mesh vent which is breathable and keeps you cool.
The draw cord has fasteners for adjustment and can be detachable.
Pros
It is easy to assemble the draw cord.
It is windproof.
It is soft, lightweight and comfortable.
It is airy and dries quickly.
This instant popup tent is very helpful during your desert travel. It is multi functional and can be used as changing room, camp toilet, shower tent and even as a rain shelter. It is made of high quality polyester and has flexible steel which gives more durability. It is a must hiking accessories for your adventure trip.
Features
It comes with a carry bag for easy transportation.
Nylon loops are provided for stabilization.
Two double-sided zippers are provided for easy operation.
Sand bag pockets to anchor the tent.
Top is enclosed for complete privacy.
Guy lines provide extra stability during wind.
Four stakes are provided for stability.
Pros
It is water resistant.
It is easy to install.
It can be easily folded and can be carried easily.
It is lightweight and durable.
As desert places are scarce of water, this bag is great to take for your desert vacation. This shower bag is powered by solar. It has four ply construction design with reflector and insulator panel. The water capacity is 5 gallon. When the water is filled and kept it under sun, you get warm water in no time. It can be easily folded after use and fits in your travel bag. It is the best travel gadgets and hiking accessories for camping and desert travel.
Features
The valve is large to fill water.
Wide handle is provided for comfortable transport.
Mirror is provided for grooming purposes.
ON/OFF feature of shower head saves water.
Water temperature gauge is provided for safety purposes.
Velcro straps are provided to hold wash clothes, shower hose, and many more.
Mesh pocket is provided for storage of soap and shampoo.
Pros
It is PVC free.
It is compact and durable.
The valve is convenient to use with twist off cap.
It is easy to use by ON/OFF shower head.
This towel is super absorbent and dries quickly. It can be reused in very less time. It wipes sweat and keeps you cool in hot sun during your desert travel. It is lightweight and can be folded or can be attached to your backpack. It comes in three various sizes. It is ideal for your desert vacation, beach, gym, swimming and yoga.
Features
It is made of polyester material which is soft and silk touch.
Portable case is provided to easy carry and store the towel.
Loop is provided to hang the towel.
Natural plant dyeing is used which is safe for skin.
12 months of warranty is provided by the manufacturer.
It can be machine washed.
Pros
It is lightweight and portable.
It is odour free and sand free.
It is space saver.
This lotion is a must carry hiking accessories for your desert vacation. Get rid of mosquitoes, sand flies, deer ticks, black flies and many other bugs by applying this lotion. It is SPF 30 sunscreen lotion and protects you from hot sun. It is non greasy and keeps your skin soft. It is PABA free and ideal for your excursions.
This backpack keeps you hydrated under the hot sun in desert. It has a bladder which has capacity of 2 litres. It is designed in such a way that it is lightweight and shoulder straps are adjustable to give a firm grip on back. It comes in varieties of vibrant colours and designs. It is ideal for desert and beach vacations, music festivals and rave parties. Water Backpack is one of the essential hiking items needed for a desert travel.
Features
The bladder is PVC and BPA free and antimicrobial.
The bladder is made of food grade and FDA approved materials.
Screw cap on the bladder is 2 inches which helps to put ice.
The tube is kink free.
Shoulder straps have mesh cover which is breathable.
It will easily fit for the chest sizes from 27 inches for kids up to adults with chest size of 50 inches.
Main pocket is provided to hold food, snacks and water bottle.
Side pocket is provided to keep keys and phone.
Extra padding is provided for maximum comfort.
Pros
Hydration bladder can easily be removed from the main pocket.
The bladder can be easily cleaned.
It is durable.
This compass navigates you to the correct destination during your desert vacation, hiking, mountaineering, boating, camping and many adventurous outdoor activities. It is designed for rough use. The clear and sensitive dial has 360 degree scale which is filled with liquid capsule for stable operation. It has two measuring scales, one in centimeter and the other in meter on either side of the compass. It is the best recommended hiking accessories for your desert travel.
Features
The body is made of zinc alloy metal.
Level bubble improves accuracy.
Optical eyepiece is provided for higher accuracy.
Fluorescent dial glows at night for clear view.
It is temperature resistant. It can be used in temperatures -50 degree Fahrenheit to 150 degree Fahrenheit.
Table for conversion chart is provided on the back side of the compass.
Pros
Easy and accurate readings are obtained.
It is waterproof and shockproof.
It is durable.
It is compact and lightweight.
These boots gives greater comfort while in desert areas. These boots are breathable and can be used in all seasons. They are meant for outdoor activities. It has a padded collar which provides cushion and is slip resistant. Various sizes are available from 10 inches to 12 inches. They are ideal for jungle excursions, desert vacations and are also used by defence personnel.
Feature
Leather and nylon fabric is breathable.
Lace has non fray thread and has rustproof metallic eyelets.
It provides more space for toe area.
It is slip resistant and water resistant.
Insole has removable cushions.
Metallic vents are provided which are rustproof and breathable.
Steel shank is provided which gives lateral support.
 Pros
It is flexible.
It is sturdy and durable.
It is convenient to wear.
Important Note
Do not polish the shoes.
Excessive polish will reduce the breathability.
Use soft bristle brush to clean the dirt.
This GPS navigator is multifunctional. You can put this on your wrist and go hands free. You can track your routes, waypoints and tracker. It has electronic compass and barometric altimeter. It stores all the data during your travel and the data can be easily transferred to the computer by either connecting with USB or wireless to another device. You can save detailed analysis of activities during your travel. It is the best travel gadget for hikers, campers and skiers. It is great to use in desert locations.
Features
LCD display shows clear and visible readings.
Information such as, trip computer, sunrise/sunset time, heart rate, hunting and fishing is displayed on this device.
The track of your path is displayed as dotted trail and can easily be retraced the path back to the initial point.
User manual is provided with this package.
Battery Performance
Two lithium ion AAA batteries are required. Once charged, it will last for 17 hours.
 Pros
It is waterproof.
The wrist strap is expandable.
It can be clipped to your bike.
It is lightweight.
Your hiking survival kit can never be complete without the safety gadgets like Signal Mirror and Whistle.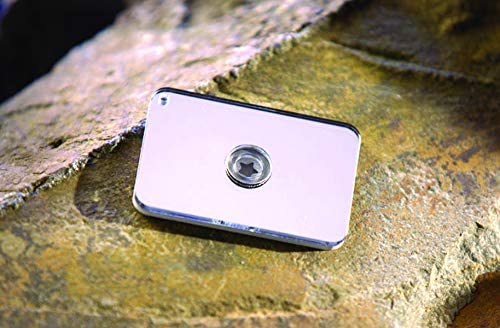 Signal Mirror
It is the best gadget during emergency. It has built-in aiming system with targeting star for accurate signalling. It even works at night with the help of moonlight. It is must to pack to your desert vacation.
Features
It is made of Lexan Polycarbonate.
It is unbreakable.
It floats on water.
Lanyard hole is provided for firm grip.
Pros
It is lightweight and can be carried easily.
It is durable.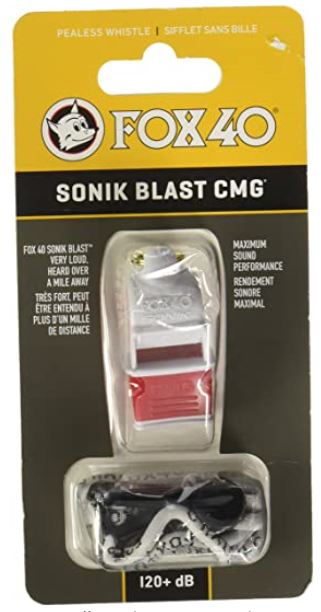 2. Whistle
This whistle is very helpful in emergency situations. The loud blast could be heard over long distances. It is the small and a must carry gadget for your desert vacation.
Features
The resonators are two chambered.
It is made of thermoplastic.
It works even under water.
120 dB of sound is produced.
It has cushioned mouth grip.
Lanyard is provided for firm grip.
Pros
It is easy to blow.
It is sturdy and durable.
It is lightweight.
Make your trip most memorable and well organised by this above mentioned checklist. All these mentioned hiking items are most recommended last minute packing items for men for the desert travel. Enjoy every bit of your hiking experience with these travel gadgets and accessories.

This post contains affiliate links, which means we may receive a small commission, at no additional cost to you, if you make a purchase through these links.
Did we miss anything, Please let us know through comments below. Let us know your needs, we would be happy to review and list it for you.
Image by Cuyahoga from Pixabay