Bergen is the beautiful city in Norway which is famous for iconic old wooden colourful buildings, captivating harbor and spectacular view of steep mountains and fjords. This city is the Gateway to the Norwegian Fjords.
Bergen Norway is also famous for rain as it is the rainiest city of Europe. In spite of rain, you still get opportunity to explore the beautiful city in 3 days. You can cover all the major attractions in just 3 days. Here is the 3 days itinerary to explore the most amazing city of Norway.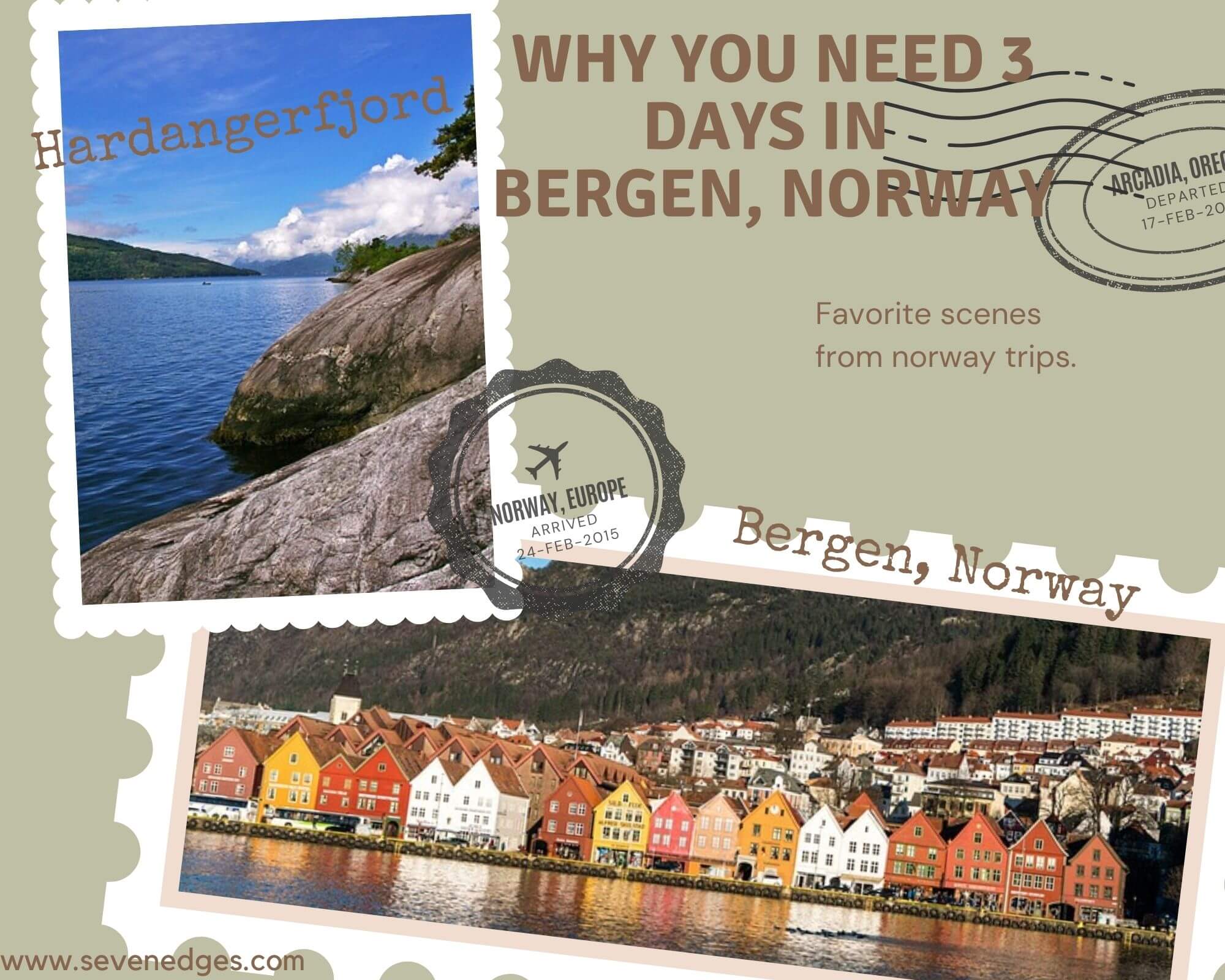 Kickstart your day by boarding the Floibanen Funicular Railway to have a picturesque view of Bergen. It is just a few minute walk from the center of the town to funicular station. The train ride is just 5-8 minutes to reach Floyen Mountain, which is the highest point and you can have the spectacular view of Bergen and catch the amazing sunset from this peak.
Floibanen Funicular Timings:
Monday to Friday: 8:00 to 20:00
Saturday and Sunday: 10:00 to 20:00
Tickets:
Adult: NOK 50 (Single) NOK 100 (Return)
Senior Citizen: NOK 25 (Single) NOK 50 (Return)
Children: NOK 25 (Single) NOK 50 (Return)
Bergen Card:
From October to April you can travel free. From May to September you can avail 50% discount.
You can also reach the mountain through Ulriken Cable Car which is just 20 minutes ride. Cable car ride is a thrilling experience in Bergen. There are many small cafes on the mountain peak where, you can have quick bites. If you love hiking, then there are numerous hiking trails on the mountain. 

Ulriken Cable Car Tickets:
Adult: NOK 125 (Single) NOK 185 (Return)
Children: NOK 90 (Single) NOK 115 (Return)
Bergen Card:
You can avail 20% discount on Bergen Card.
While coming down from mountain, you can ride back funicular railway or walk down for 45 minutes to reach the town. You can witness old wooden houses and cobbled streets of Bergen.
Reach Bryggen harbor, which is the most famous place in Bergen. It is famous for old wooden colourful houses of 14th and 15th century and is recognized as world heritage site by UNESCO. The narrow pathways and alleyways are fun to explore.
Later, walk in the history of Bergen in the Hanseatic Museum. You can have a glimpse of how German merchants lived and worked during 18th century.
Hanseatic Museum Timings:
Monday to Sunday: 11:00 to 15:00
Tickets:
Adult: NOK 130
Children: Free
Student: NOK 110
Group (Minimum 10 Persons): NOK 85
Bergen Card:
You can avail 20% discount on Bergen Card.
Fill your stomach with the delicious sea food in the Fish Market, which is also known as Fisketorget. Here you can find freshly caught seafood like fish, oyster, prawns, shellfish and many more. This is a great place for foodies, especially for the seafood lovers.   
Finally, relax in your hotel and get ready for Day 2 activities.
Buy Travel Essentials before you start yours:
This day will be full of relaxing and refreshing as you are going on a Fjord tour. Bergen is the Gateway to the fjords of Norway. Your trip to Bergen will not be completed if you do not experience cruising the surrounding fjords by boat. There are many day trips to both Hardangerfjord and Sognefjord. Have a stunning experience of fjord cruise to Mostraumen. The 3-4 hour trip will give you a thrilling ride and you can witness captivating waterfalls, steep mountains and get a cold splash of water under the rushing waterfall.
For more information on fjord tours, visitbergen.
Rest of the day, you can go for shopping and buy souvenirs of Bergen.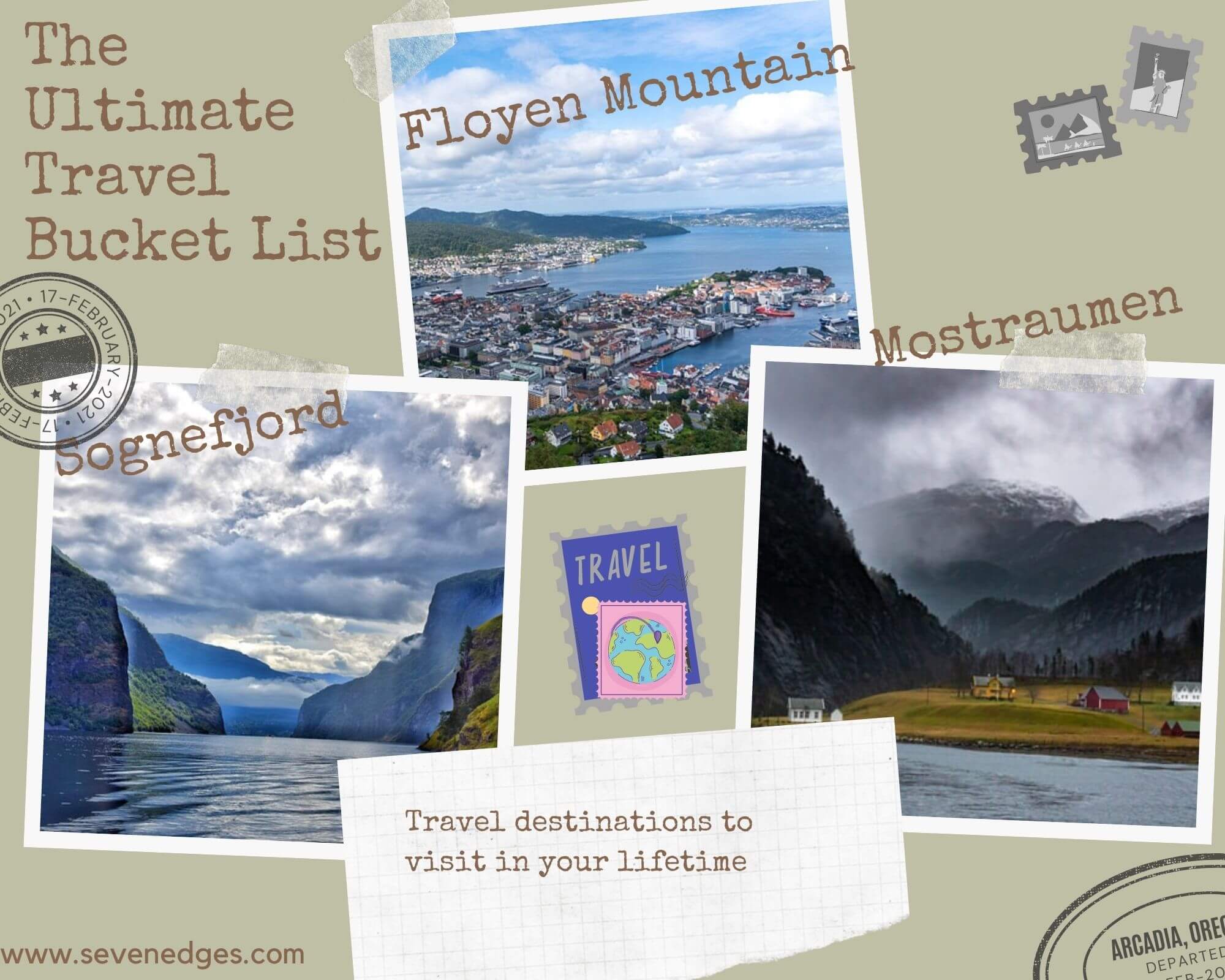 Start your day to learn about sea animals of Bergen by visiting Bergen Aquarium. Here, you can witness varieties of sea creatures like sea lions, creepy crocodiles and go close to sharks in the shark tunnel, you can enjoy to see feeding penguins and seals.
Bergen Aquarium Timings:
February to April: Monday to Sunday: 10:00 – 18:00
May to August: Monday to Sunday: 9:00 – 18:00
September to December: Monday to Sunday: 10:00 – 18:00
It is closed on Christmas Day, Christmas Eve and New Year's Eve
Tickets:
Adult: NOK 310
Students: NOK 230
Senior Citizen: NOK 230
Children (3-15): NOK 200
Bergen Card:
You can avail 25% discount on Bergen Card.
Later, witness the Bergen history by visiting the Bergenhus Fortress. This fort was built to protect Bergen port during 2nd World War. Now, the fort acts as a museum. In the museum, you can witness the women role in Norway defense and Bergen media during the crisis times. History lovers will definitely love to visit this fort when you visit Norway.
Finally visit KODE Museum to know the art, design, craft and music of Nordic countries. If you have love for art, then you definitely love visiting this museum.
For more information on timings and tickets check KODE Museum.
Now, it's time to say goodbye to Bergen Norway. Windup your day by last moment shopping and strolling the beautiful city before you head to the airport. 3 days of Bergen tour will definitely give you a lifetime wonderful memories.

Please let us know if you found this post useful and what you are looking for through comments, we would love to help you out in that..
This post contains affiliate links, which means we may receive a small commission, at no additional cost to you, if you make a purchase through these links.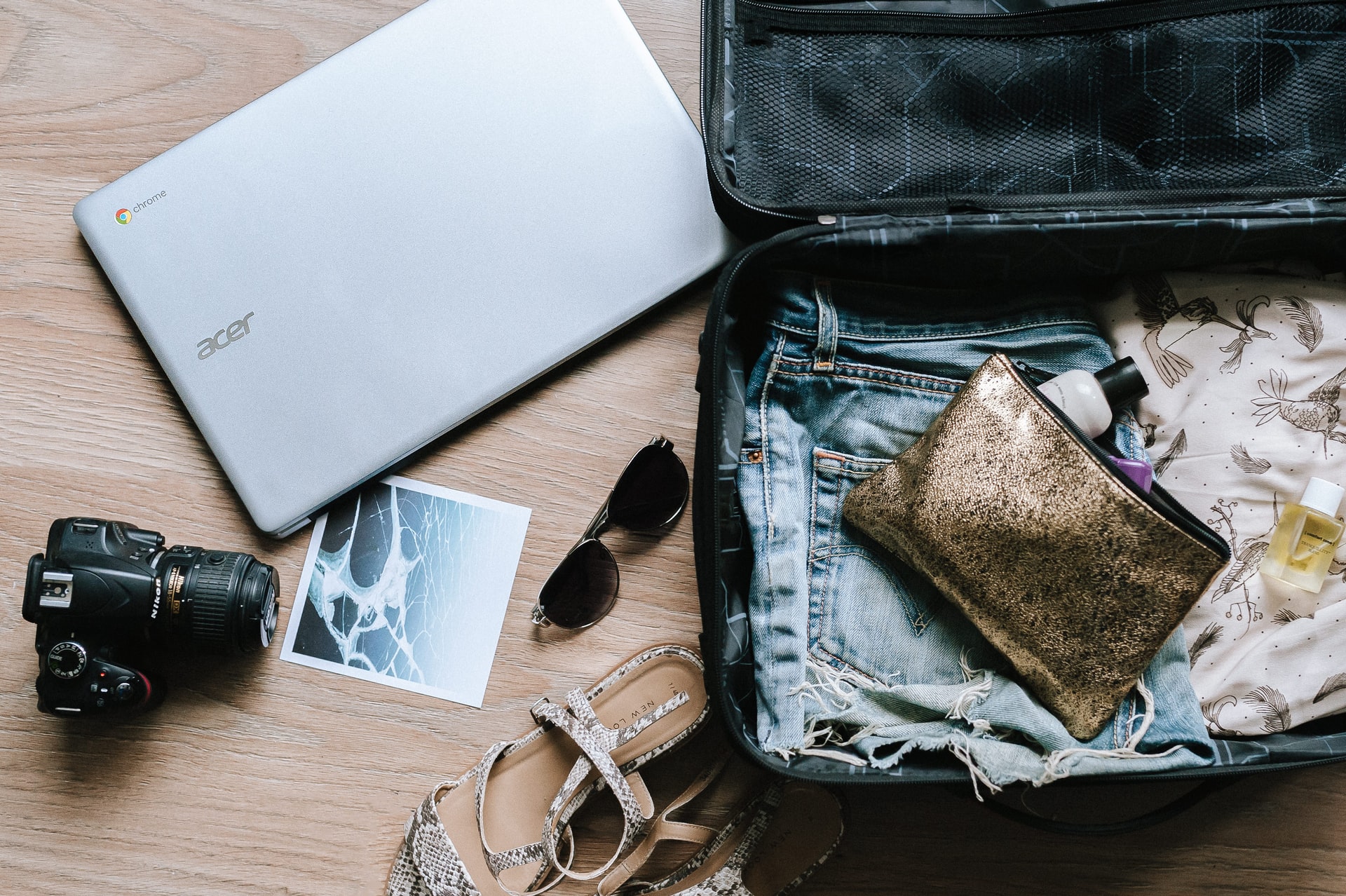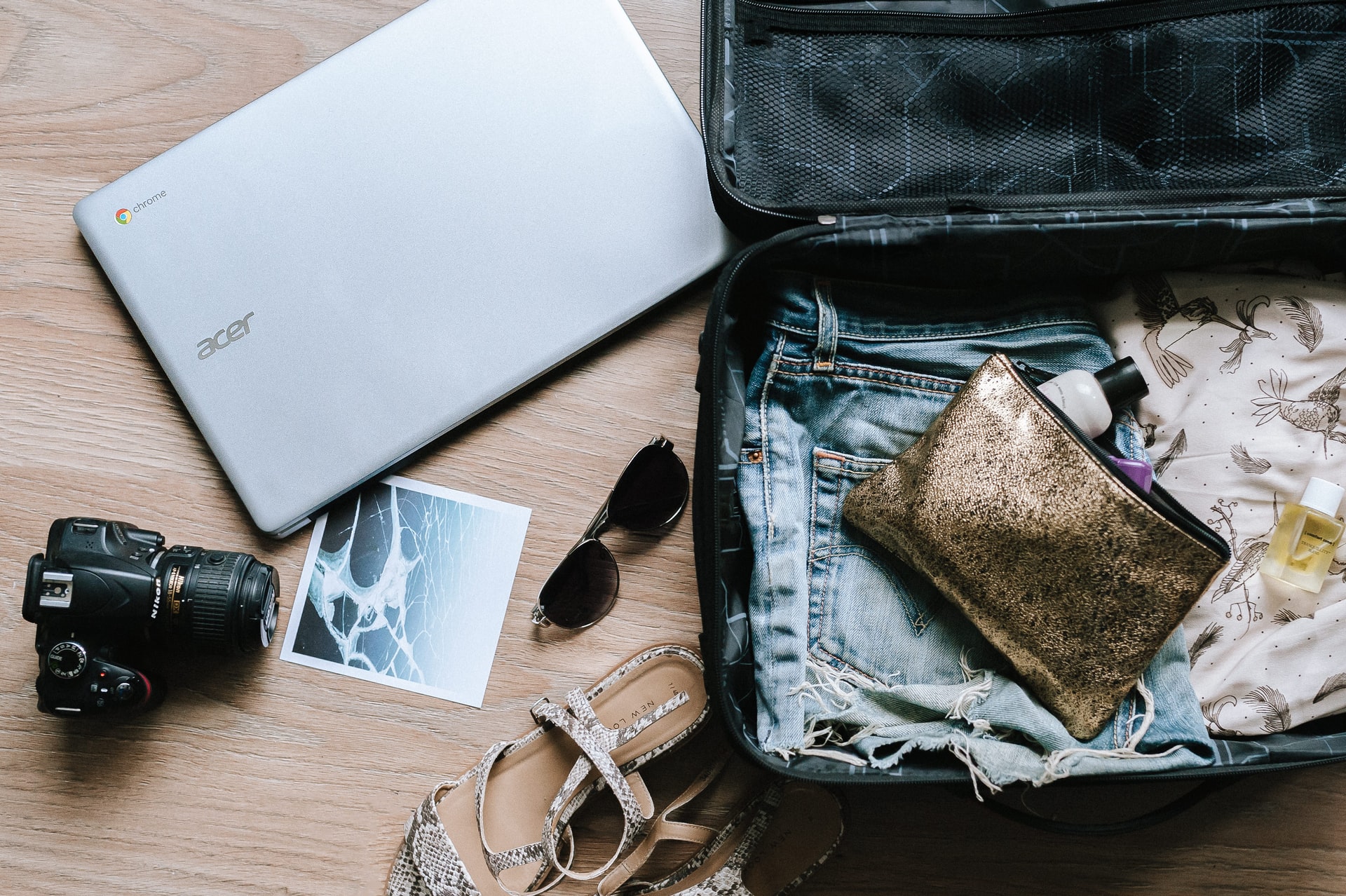 We are with you, here are the essential gadgets to get you covered before you start one. Globetrot untroubled!