Trondheim is the oldest and 3rd largest city of Norway. It is also the 2nd largest cathedral of northern Europe. Around thousand years ago, it was the first capital of Norway.
The ancient city has many attractive places to see which includes many historic wooden houses, museums, fjords, mountains which are major tourist attractions. Here are tips to explore the historic Trondheim city.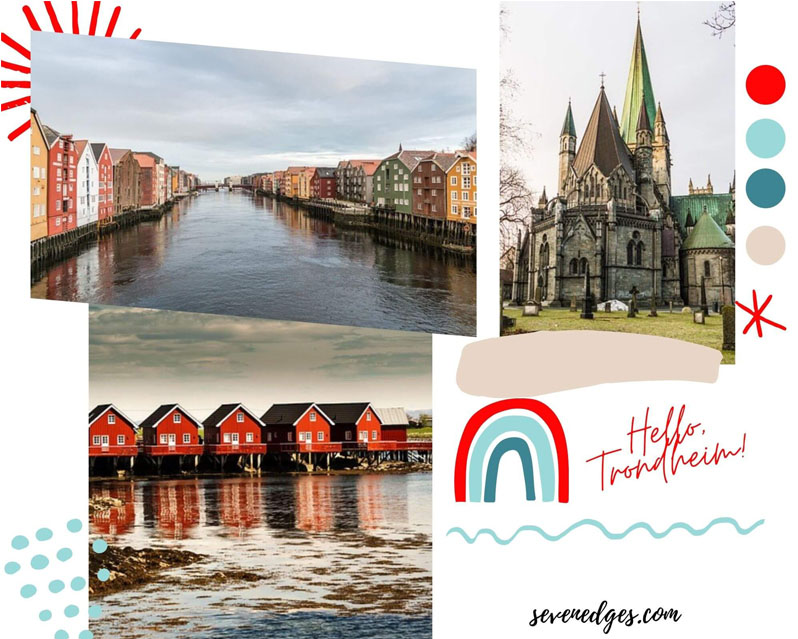 1. Have a Picnic at Kristiansten Fortress
Have a spectacular view of Trondheim city, landscape fjord and captivating mountains from the Kristiansten Fortress, which is located on the hill above the Nidelva River. This fort was built during 1681 to 1695 to protect the city from enemies. Entry for this fort is free and is the major recreational place. Have your own grill and enjoy a picnic at this fort.
Timings:
9:00 to 21:00
2. Explore Trondheim by Boat or Kayak
Exploring Trondheim through water is most unique and amazing experience. You can either choose a boat ride or authentic kayak on the Nidelva River to have the best view of the harbor. There are many guided tours for both boat and kayak and is one of the major trondheim tourism attraction.
For more information, Visit Boat Tour and Kayak Tour.
Rockheim is a place for pop and rock music lovers. It has a huge collection of videos, recordings and interactive exhibits. You can enjoy and hit the dance floor listening to your favorite rock bands. The museum also has a restaurant to enjoy the music with food. This make us understand that trondheim is to do is not not limited to kayak and skiing.
For more information, visit rockheim
4. Bird's Eye View from Tyholttarnet
Have a 360 degree bird's eye view from the observation deck of Tyholttarnet. It is a 124 m tall radio tower and is the tallest building in Norway. It also has a revolving restaurant at 80 m height where you can spend hours and have a panoramic view of the city. If you visit Trondheim during winter, then you can witness amazing northern lights from this tower.

1. Explore the Historic Bakklandet and Gamle Bybro (Old Town Bridge)
You can have a picturesque view of colourful houses of Bakklandet from Gamle Bybro, which is the old town bridge. Cross the Nidelva River through the red arches of Gamle Bybro. Bakklandet is the neighborhood of Trondheim which has beautiful wooden historic houses on the riverside. These houses were built during 17
th
 century and now, reconstructed and houses many souvenir shops, cafes, boutiques and restaurants. Stroll around the streets of Bakklandet and take some beautiful pictures of historic colourful houses.
2. Visit Nidaros Cathedral
Nidaros Cathedral is known as National Sanctuary of Norway and is world's northernmost medieval cathedral which was built by King Olav Kyree on the tomb of St. Olav during the year 1070 – 1300. You can witness amazing artworks and sculptures multiple medieval architectures in the church as it was redesigned many times. If you visit this church during summer, never miss to climb 172 narrow steps to the tower to have a breathtaking view of the city. You also have guided tours to the cathedral's secret rooms.
Timings:
Monday to Saturday: 9:00 to 14:00
Sunday: 9:00 to 17:00
Tickets:
Adult: NOK 80
Students: NOK 50
Senior Citizen: NOK 50
Children: NOK 30
Tower Ticket: NOK 40
For more information, visit nidarosdomen
3. Ringve Museum for Music Lovers
Ringve Museum is the national museum of music and musical instruments of Norway. This place is a must to visit in Trondheim to know the history of Norwegian and European music. This museum is a house for both temporary and permanent exhibitions. The historic interior of the museum is worth to see and you can witness old violins, clavichord, spinet and many more musical instruments of 18th century. Make sure to visit the botanical garden around the museum to witness numerous arctic flora and relax in the garden.
Timings:
Tuesday to Sunday: 11:00 to 16:00
Closed on Monday
Tickets:
Adult: NOK 110
Senior Citizen: NOK 90
Student: NOK 90
Children: Free
For more information, visit ringve.
4. Historic Archbishop's Palace Museum
The medieval Archbishop's Palace Museum is the oldest building in Scandinavia which was built during 12
th
 century. Witness a beautiful collection of historic crown jewels including Norwegian Crown Regalia. It also has many archeological finds from the Nidaros Cathedral. This place is a must visit for history lovers.
5. Stroll around Sverresborg Trondelag Folk Museum
Witness more than 80 historic buildings in this open air museum. The buildings include mountain cabins, schools, grocery stores, post office and many more which depicts the life in the past. Many exhibitions, storytelling and theater performances are conducted here. Visit this museum to know the rich cultural heritage of Trondheim.
Timings:
10:00 to 15:00
For more information, visit sverresborg.
Buy Travel Essentials before you start yours:
South end of
Trovet
has many market stalls and is a best place to buy jewellery, souvenirs, flowers and many more at reasonable price.
Fretex is a place for shopping thrift items.
Visit Husfliden to buy some beautiful artifacts of Norway. It has huge collection of both traditional and modern crafts and arts of Norway. It is the best souvenir shop where you can buy amazing gifts for your loved ones.
Trondheim has many hotels for accommodation which includes budget friendly, mid-range and luxurious hotels.
If you are looking for budget friendly hostels, then Trondheim Vandrehjem is a best budget friendly hostel. It offers clean and comfort dorms having 4 beds and is very near to the main railway station.
If you are looking for mid-range hotel, then visit Nidaros Pilgrimsgard, which is next to Nidaros Cathedral. The rooms are very comfortable and you get amazing breakfast and lunch buffet in this hotel.
If you are looking for a luxurious hotel, then Britannia Hotel is the best luxurious hotel in Trondheim. It is one of the oldest hotel which was opened in 1870 and had hosted many royal guests. To have the royal dining, do visit this hotel.
Skiing at Fjellseter Grakallen
Fjellseter is a great place for skiing during winter. It is located 5 miles west of the city which has a ski area with a ski jump. Plan a day tour to this place and enjoy skiing in trondheim during winter and can have the hiking experience to the summit of Grakallen, which is 555 m above the sea level. You can have the picturesque view of Trondheim from the peak.
Ferry to Munkholmen
Visiting Munkholmen or Monk's Island through ferry or long boat is an amazing experience in Trondheim. This island has a huge history and along the years it was an execution site for Vikings, monastery, prison and now is the major tourist attraction. Enjoy trondheim nature in this day tour of ferry ride on the Nidelva River. The ferries depart from Ravnkloa fish market an you can buy tickets on board.
Trondheim is a place for foodies, and is a must to do.  It has numerous cafes, restaurants and street food stalls having varieties of both traditional and modern cuisines. Here are few best selected restaurants and cafes that you must try in Trondheim.
If you want to taste some best seafood and beer, then visit Kafe Skuret which is on the harbor. You can enjoy riverside eating experience in this café.
Kalas & Canasta is a restaurant in Bakklandet, where you must try a traditional Bakklandet style meal.
The best restaurant for vegan is Troll. You can have the best Norwegian and Scandinavian cuisines which are gluten free and you get various vegan friendly options here.
Enjoy coffee or a drink at Antikvariatet. During summer, you can sit outside the café and during winter, you can sit inside cozy and enjoy drink.
If you want to have a best buffet, then head to Baklandet Skydsstation. You can enjoy your buffet lunch here with their delicious cuisines.
Visit Taveran for traditional Norwegian dishes which is located next to Folk Museum. You can taste many authentic dishes here.
Enjoy street food at Solsiden, which is a shopping center having many restaurants serving varieties of street foods.

Please let us know if you found this post useful and what you are looking for through comments, we would love to help you out in that..
This post contains affiliate links, which means we may receive a small commission, at no additional cost to you, if you make a purchase through these links.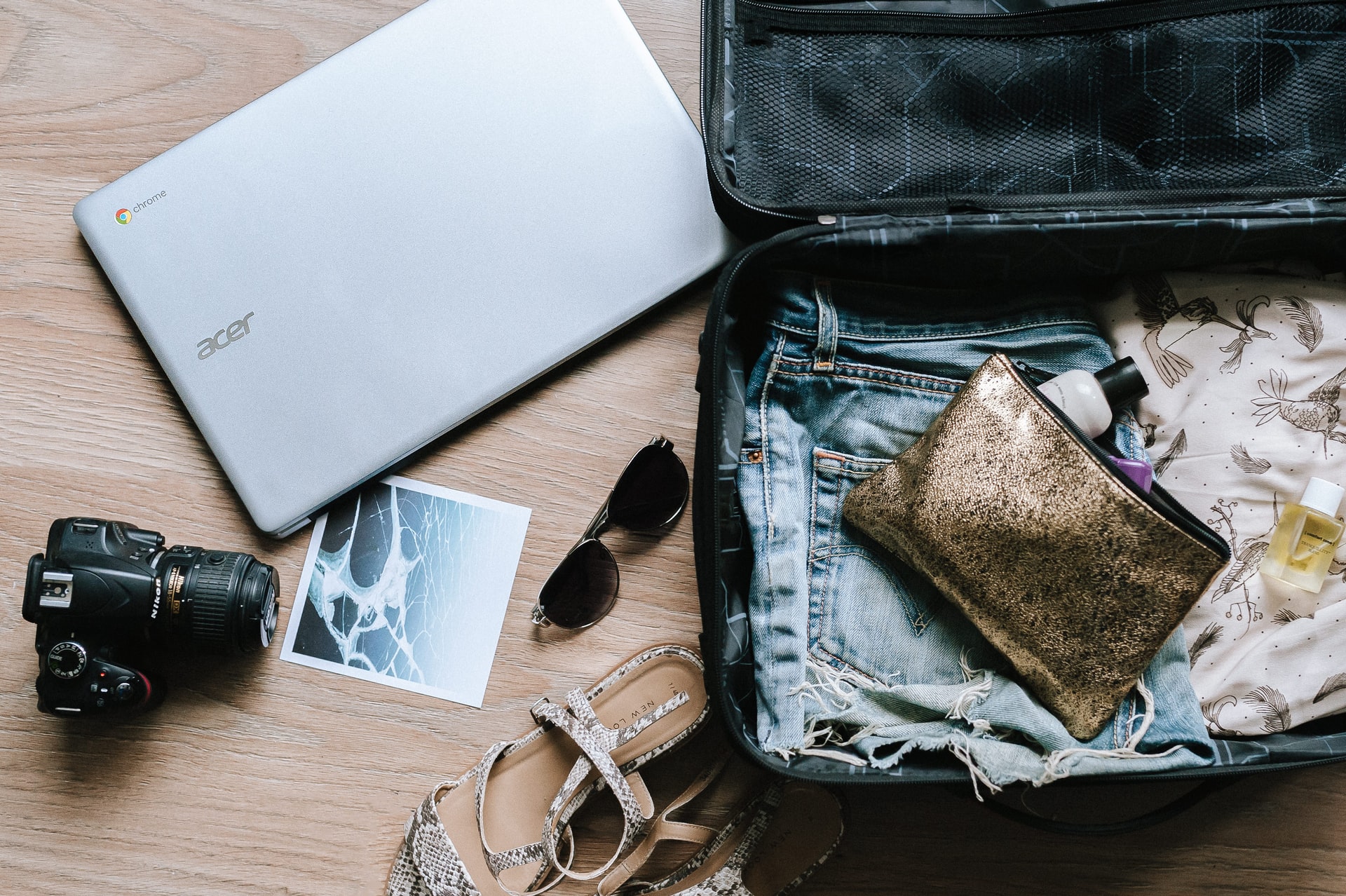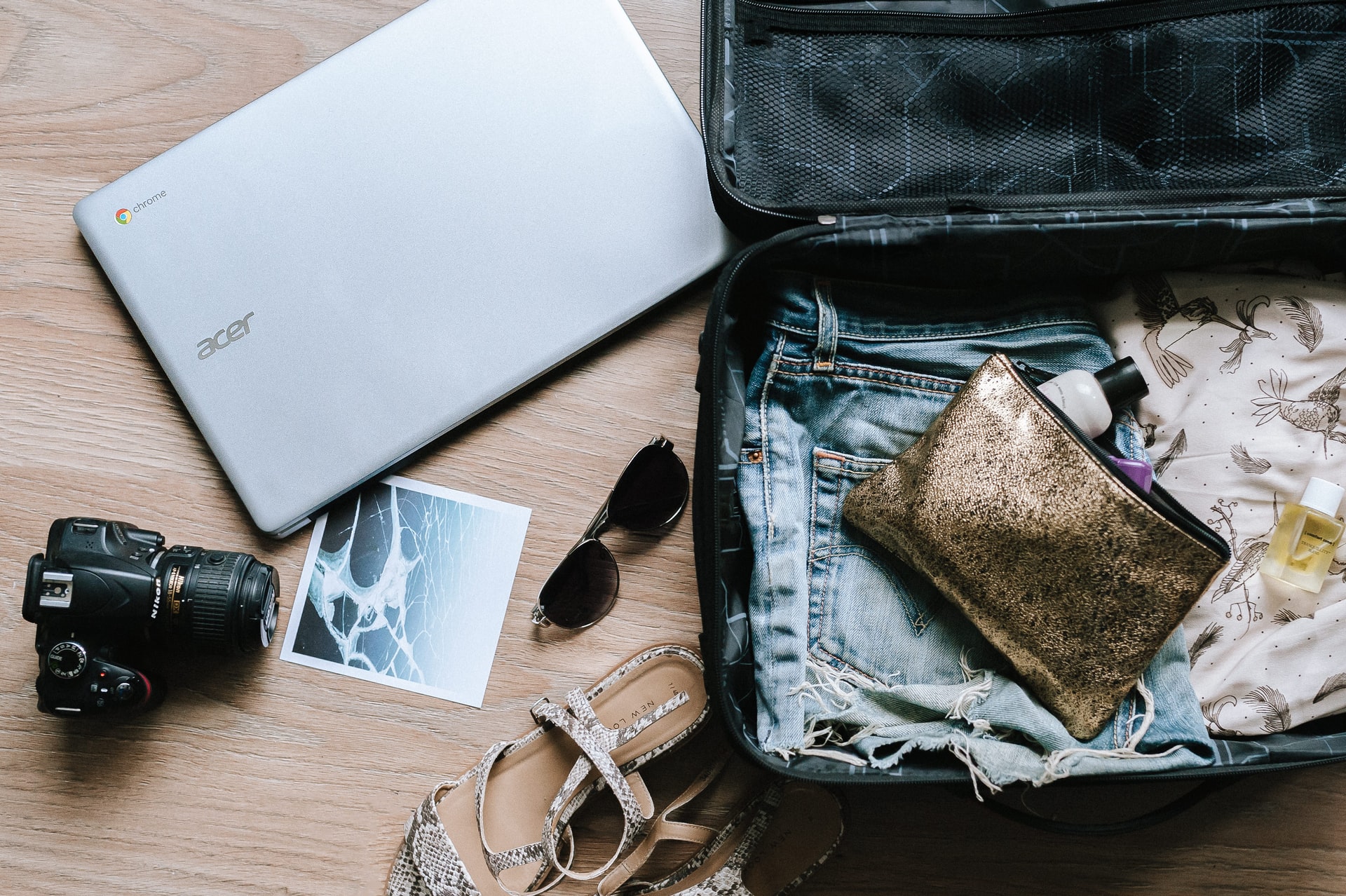 We are with you, here are the essential gadgets to get you covered before you start one. Globetrot untroubled!