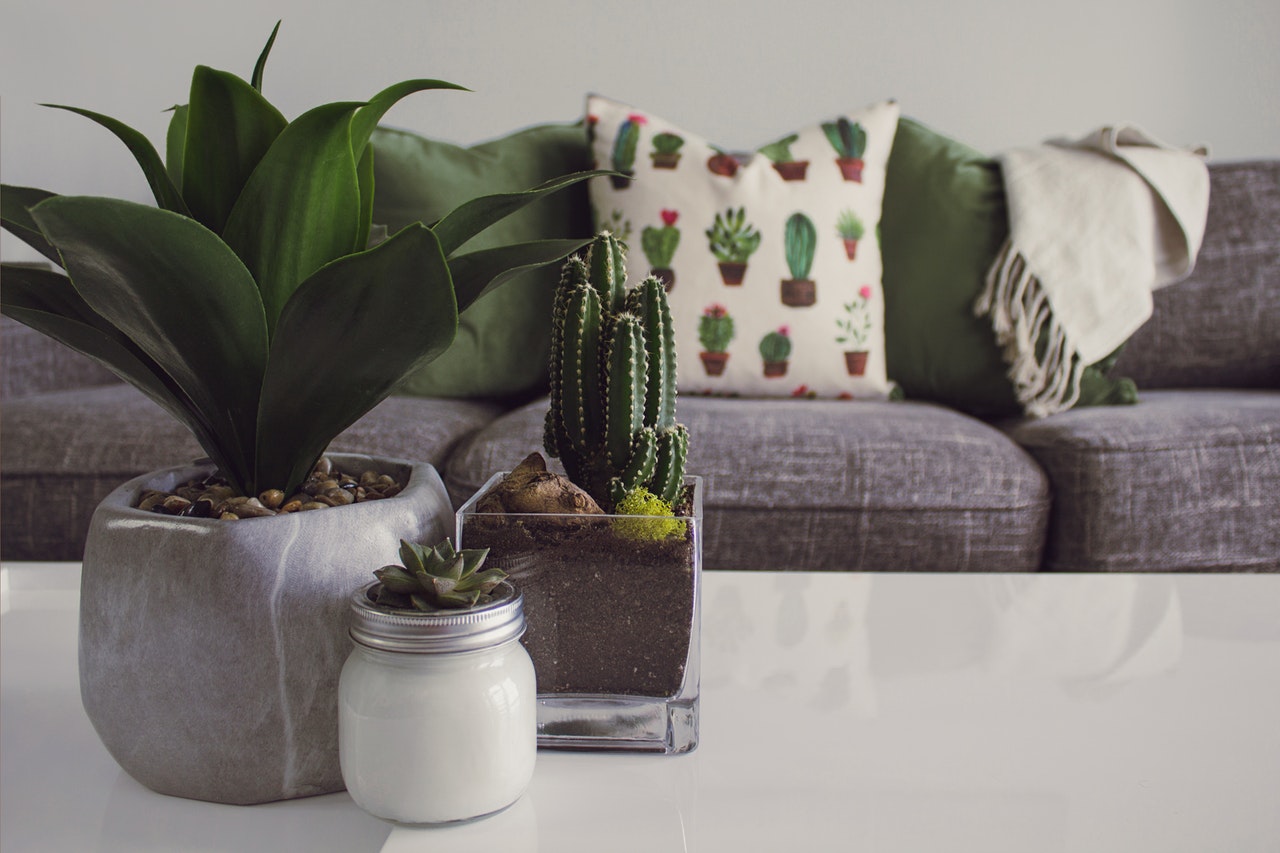 Plants make your space more breathable by increasing oxygen levels making the area fresh and also toxin free. Not only purifying but also beautifying the interiors of your sweet home. Pick some choosy varieties that would be both decorative and easy to maintain. If you can really appreciate the beauty of green friends, then this list of cute plants is for you. This is going to boost mood and the colour to interiors and why not? Your gardening skills too.
Peppy Patio
Put up some pretty colourful house plants like Geranium, Wandering Jew, Jasmine which favours sunlight and are elegant to give that sophisticated look when table topped. Choose unique planter that will amaze everyone at the entrance and guests are sure to comment on the beauty of your patio.
Lively Living Room
Choose fragrant flowering plants that makes the centre table look fresh and blooming. Can place two or more small planter or even one massive planter with plants like Bonsai, Orchids that looks gorgeous and interesting.
Dine with Plants
Any version of dining table can still look grand when you add a potted plant. Display plants that grows in water that can be put up in a glass planter decorated with river rocks. This is going to give an extra shot of style to the table.
Sweet Sleep
All unique and powerful collection of decors is sure to occupy along with you in bedroom. Never forget to add a pretty plant that fills the bedroom with a fascinating personality. Experience a unique intensity with a green buddy near you.
Study Corner
Make your study space calm and peaceful by adding a green décor. A well decorated fuss free table builds an interest for you to work and study. Place a thorny cactus or a succulent to make the space lively. Plants will really make a great statement piece and add warmth to interiors.
Green décor makes a stylish addition to just above any space. Now its unusual to come across interiors without plants. Choose all the lovely little friends to make your sweet home attached to nature. Plants can be best gifts too. Enjoy giving them to besties and start living with nature.
Image Courtesy: Photo by Designecologist from Pexels