The COVID 19 pandemic is seriously ruining many people's plans for traveling the world. And, Australia is no different. Here is what you need to know before traveling to Australia during this pandemic.
The Australian government strictly closed off its borders for international travelers. The only people entering Australia are its citizens, residents, and immediate family members. There was also an exception for anyone who had been in New Zealand in the past two weeks. For the complete details, you can check the Dept. of Home Affairs site.
If you meet the eligibility requirements for entering the country, you must plan your travel well in advance.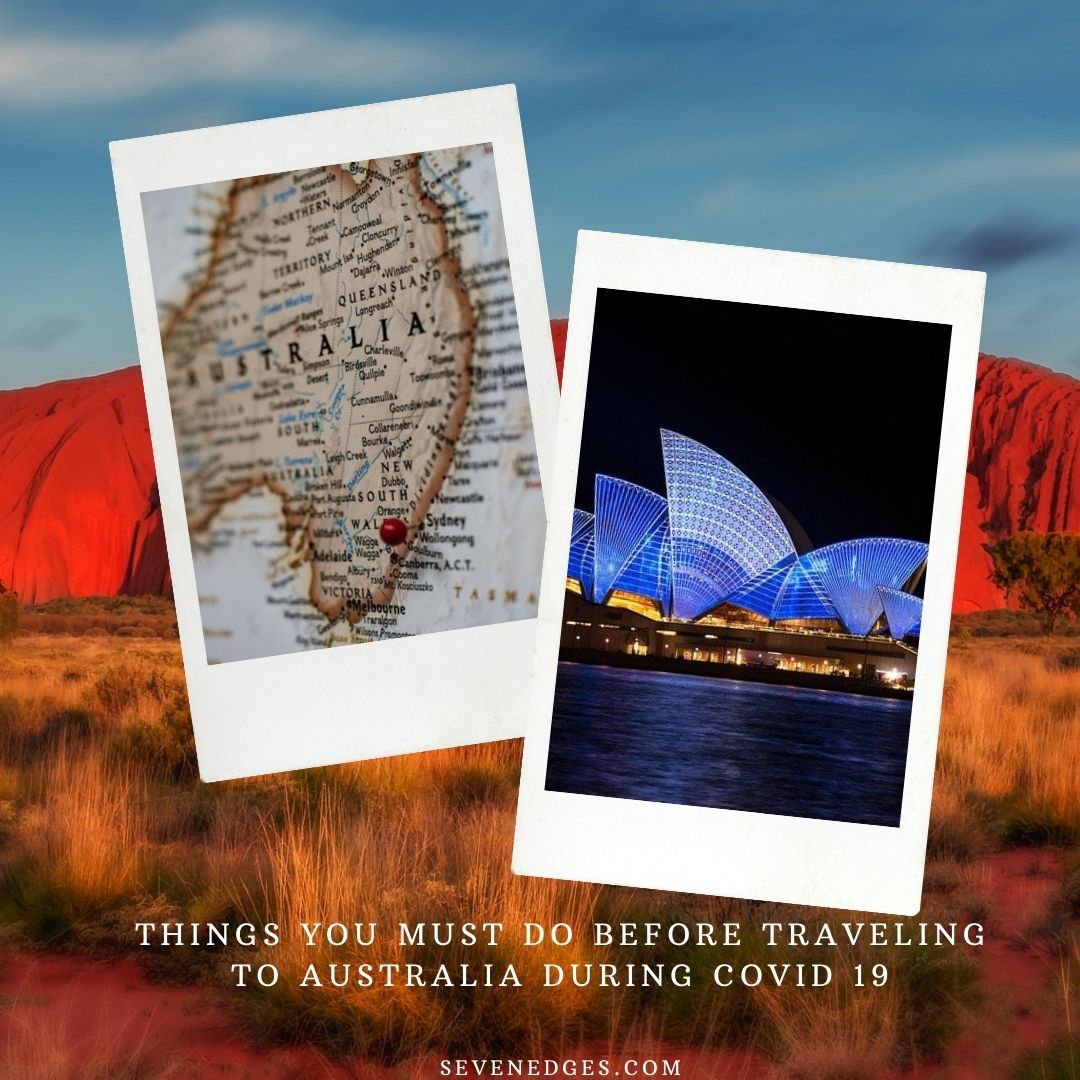 Pre-Departure COVID-19 Testing
Before traveling to the Land Down Under, you must get a COVID-19 PCR test. Also, the test must be taken within 72 hours of your flight departure time. Obviously, it must show a negative result.
The 72 hours may seem like a long time, but you need to be careful. Flights can experience delays. You might not be permitted to board if your test was before 72 hours of the final flight departure time.
If your results are negative, but you have been in close contact with anyone who is positive for COVID-19, then you may not be allowed to travel.
The masks are a massive part of the current lifestyle. Just about everywhere in the world, the government requires people to wear masks. There are even fines for not wearing masks, and people without masks are not allowed to enter most places. The flights are no different.
Whether you are in the airports or on flights, you must always wear a mask. Therefore, you must make sure you have a mask you are most comfortable wearing for a long time. Alternatively, carry more than one with you.
However, there are certain exceptions. Children who are 11 years or younger and people with medical conditions can go without a mask.
With all the hurdles that may have come your way, arriving in Australia does not mean you made it.
After landing in the country or even during your flight, the authorities may subject you to a health screening.
If you show any signs of COVID 19 or any other disease, you will be taken by the biosecurity officers. They will further assess your health and may subject you to quarantine or send you to a hospital.
The Quarantine Period after Arrival
Many or most of the travelers entering Australia may need to go into a mandatory government quarantine. Generally, it is for 14 days.
However, there are exceptions. The travelers coming in from the green travel zone set by the Australian government and anyone else in the exemption category may not need to go into quarantine.
Fortunately, you can choose from many fantastic hotels and suites around Australia to quarantine. If you are traveling with someone, it can be enjoyable. You can check out Meriton Suites Accommodation in Alexandria NSW.
After your 14-day quarantine is over, you can travel within Australia. However, you should look up state and territory restrictions as well if you are planning inter-state traveling.