Have you ever sought comfort or relaxation in nature's serenity? Does the sound of the waves crashing against the rocky shores or the rustling of leaves as you hike through a dense forest comfort you? Does spending some time outdoors make you feel calm and help you compose your thoughts? If your answer is 'yes,' read on.
Since the dawn of humanity, we have been surrounded by various elements of nature. However, over half of the world's population resides in cities. As a result, on average, people spend 93% of their time indoors, limiting their interaction with nature. This change in behavior led many designers to ponder upon an ideal solution on how to incorporate nature in an indoor setting, giving birth to the idea of biophilic architecture.
Before you start to add biophilic design elements to your household, you must seek the advice of various biophilic designers. This blog will discuss the top three tips that multiple biophilic designers swear by. And dont miss out the 3 Best Biophilic Design Examples by top architects.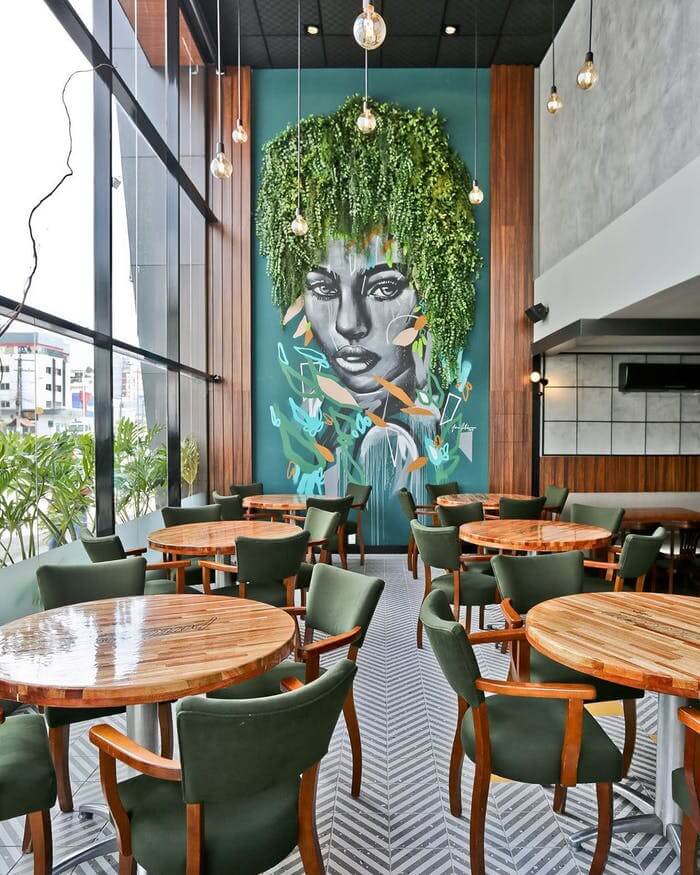 Image of Pontocom Pizza Restaurant in Brazil. Image Credit f-consonni
Biophilic Designs Are Not Always About Plants
Plants are an easy way to incorporate biophilic designs into an interior space, but that's only the beginning. Humans positively respond to biomorphic arrangements and patterns observed in nature. These patterns help reduce stress and boost creativity resulting in the overall improvement of an individual's well-being. There are multiple ways to add biomorphic arrangements and patterns to your living space.
Design furniture using woods like mahogany and oak to get a taste of the most delicate grain patterns. The combination of straight and wavy lines running across the wood will allow you to appreciate the beauty nature has to offer. As a result, this newfound appreciation for nature will help you reconnect with it at a new level.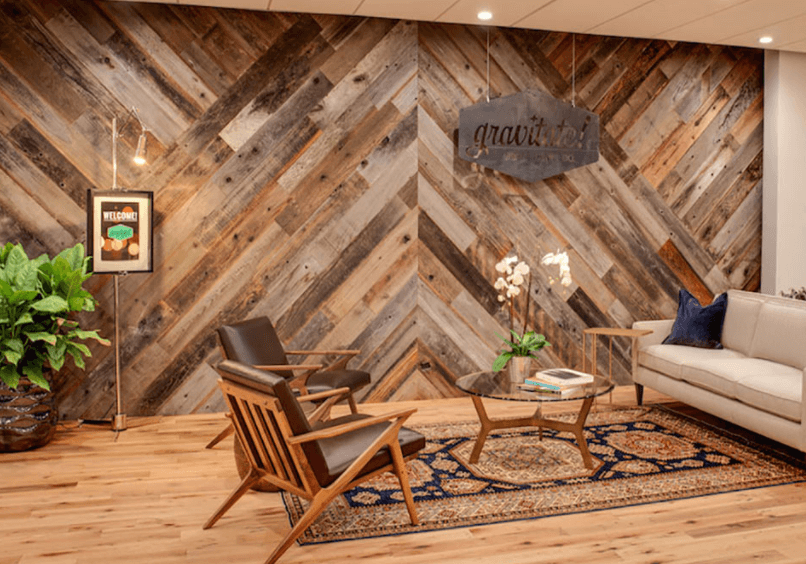 You can also add biomorphic arrangements and patterns to your living space. Every pattern found in nature follows a unique intricate order that can be easily mimicked through the use of lines and geometric shapes. Whether it's the warm yellow honeycomb or the complex venation pattern found on leaves, shapes and lines are the essential components of the patterns found in nature. You can either re-create these arrangements and patterns on the walls of your living space or buy ornaments arranged according to such patterns.
If biomorphic arrangements and patterns do not appeal to your taste, many biophilic designers suggest using paintings and murals inspired by nature. Now you can view breathtaking landscapes in the comfort of your home. You can buy a painting or mural of your favorite landscape on various online platforms like Instagram and Etsy.
Use Biophilic Colors to Connect with Your Favorite Landscape
It is impossible to deny that colors have a massive impact on the emotions and mood of an individual. Each color symbolizes a set of attributes that it has gained after being associated with various objects and events. However, regardless of its significance on the human psyche, colors are often ignored while incorporating biophilic elements into your household.
Before you start painting your walls in different shades of green, you must decide what color palette you want to follow. Biophilic color palettes are all about choosing colors found in the nature around you that help you feel inspired and at ease. Do you feel energized by the shades of bright green and blue of a beach in the Maldives? Or are drawn towards the neutral shades of yellow and brown of a mountain? By answering these types of questions, you can generate a color palette that tells a story of a landscape close to your heart.
Add Natural Materials to Your Surroundings
Nature around us comprises various elements such as plants, rocks, air, sunlight, and water. These elements provide balance to a complex ecosystem by working harmoniously in a synchronized manner. For a biophilic design to give you the desired peace and tranquility, you must incorporate all the elements found in nature. A well-ventilated sunlit room with a small fountain decorated with hand-picked pebbles is an excellent example of how this can be possible.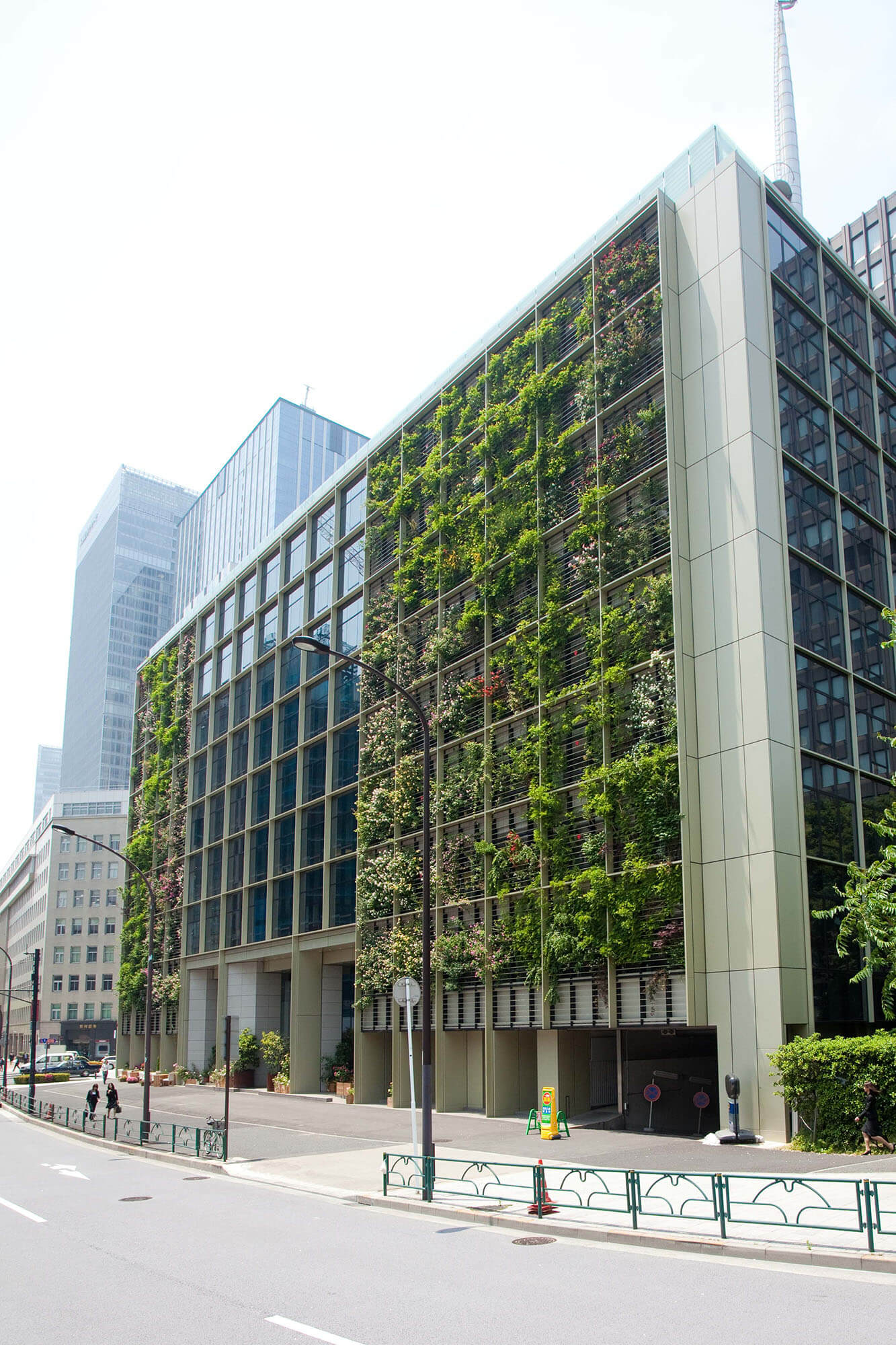 You may be wondering if the idea of incorporating natural materials into the surrounding is possible or not? What if we tell you that it is possible? The prime example of such an idea being executed is the urban farm present at Pasona Group Offices at Tokyo, designed by Kono Designs. Natural sunlight, fresh air, and the smell of ripe fruits help the employees to feel energized. As a result, it encourages them to work efficiently and productively.
Biophilic design and architecture are a trend that is here to stay; therefore, incorporating these tips given by famous biophilic designers will help you brainstorm and execute ideas smoothly. So what are you waiting for? Start implementing these tips and revamp your living space.
This post contains affiliate links, which means we may receive a small commission, at no additional cost to you, if you make a purchase through these links.