"Traveling – it leaves you speechless, then turns you into a storyteller" – Ibn Battuta.
Backpacking trips are one of the best ways to relieve stress and explore the wonders of nature. However, it becomes even more thrilling when you can see the places they are meant to be seen, i.e., away from the crowd. It gives you more authentic and intimate travel experiences. Plus, it is also environmentally friendly as it helps reduce carbon footprints.
Even so, deciding on the travel destination for a backpacking adventure is easier said than done. There are several places to explore all over the world, from exploring glacier ice caves in Alaska to Northern Lights in Iceland. So, where can you begin your adventure?
 You might have heard the phrase, "Every journey begins at home." Considering the same, if you live in the US, we've listed below the top 7 destinations you can visit for a backcountry experience.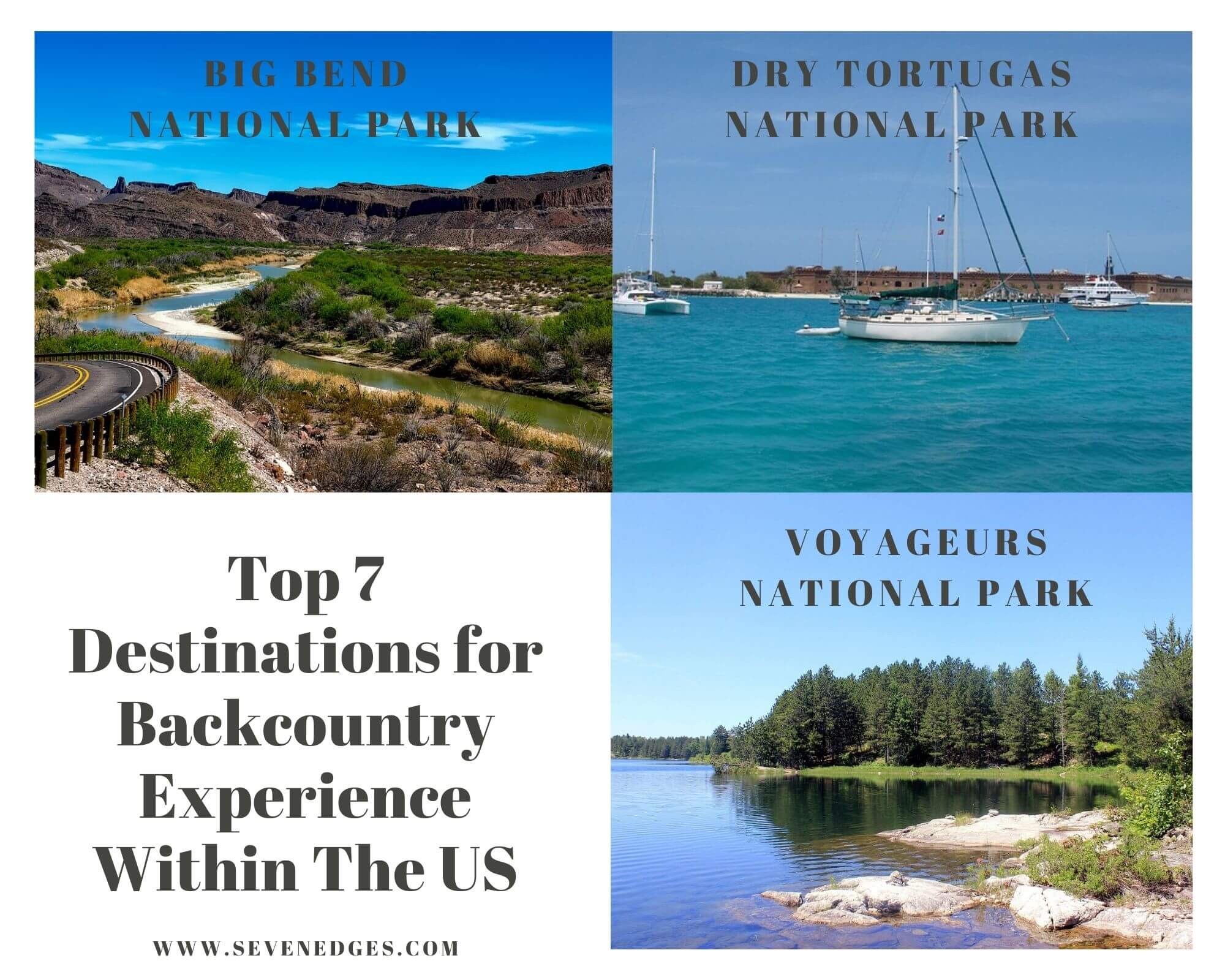 Voyageurs National Park, Minnesota
If you are looking for a serene place to enjoy some water sports such as angling and kayaking, you can visit Voyageurs National Park. This place offers limitless wilderness waterways (largest of the great lakes), relative remoteness yet ease of access to make the most out of your trip. If not water sports, you can try canoe camping, hiking, and snowshoeing. This is also an ideal place to relax and witness wildlife as you have never before.
Other places to visit in Minnesota: The North Shore Scenic Drive near Duluth, Superior National Forest, and The International Wolf Center near Ely.
Big Bend National Park, Texas
Big Bend National Park is approximately 1,200 square miles, making this park Texas's one of the most visited outdoor spaces for adventure activities. You can find a variety of landscapes here catering to your different adventure needs, such as hot springs, horseback riding, or mountain trail adventures.
In fact, if you are one of those who want a true West Texas adventure, this place is perfect for you. The outer mountain loop trail is 30 miles long, and you might as well have to pass through needled plants, namely ocotillo and ancient volcanic fields. On reaching the top of the mountain, you'll get to see a mesmerizing view of the city. Perhaps, that's the reason why it is one of the southernmost backcountry campsites.
Other places to visit in Texas: Guadalupe Mountains National Park, Good Water Loops, and Haynes Ridge.
Shop these essentials for US National Park Packing List.
Lake Clark National Park, Alaska
Exploring US backpacking destinations and not including Alaska is simply not possible. You can participate in several Alaska Adventures and expeditions in remote areas of national parks, wildlife refuges, and other backcountry areas. For an unforgettable experience, you can explore the glacier ice caves, try pack rafting and witness Alaska Bear in their natural and undisturbed viewing areas.
In addition to this, you can try fly-in adventure or glacier mountaineering and visit the most remote backcountry zone for an authentic and surreal experience. From waters and mountains to wildlife and fly-in adventures, you'll get an opportunity to see nature from a unique point of view in Alaska.
Other places to visit in Alaska: Kenai Fjords National Park, Wildlife Refuge, and Mount Katmai.
California is the home to numerous national wonders such as Yosemite, Sequoia, Mt. Whitney, Redwoods, and more. However, the population of nearly 40 million people makes these beautiful places a bit crowded. But don't worry! You can still enjoy a peaceful backpacking adventure in California at Lost Coast, King Range National Conservation Area.
 It covers around 25 miles of secluded, wilderness coastline. Moreover, it is one of the few countries where you can camp, hike, and even explore the beach. It is less crowded and also offers a serene view of nature.
 Other places to visit in California: Grizzly Lake, Glacier Point, Rae Lakes Loop, and Full John Muir Trail.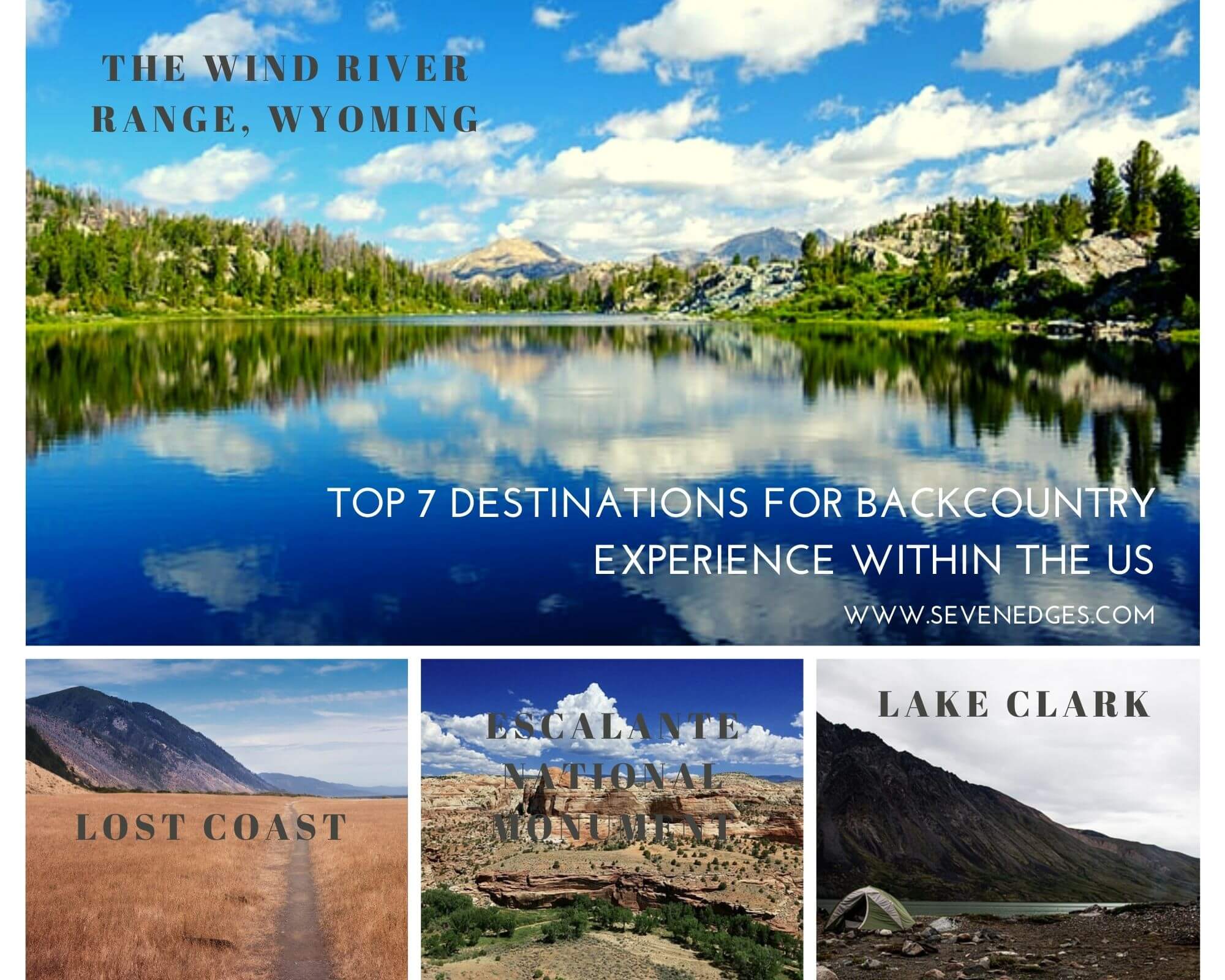 Dry Tortugas National Park, Florida
If you are confused between going for an adventure or a vacation, you can consider visiting Dry Tortugas National Park in Florida. Unlike the usual national parks, Dry Tortugas also have a civil war prison, Fort Jefferson, and other small islands along with natural landscape and towering peaks. In simple terms, you can enjoy camping and snorkeling while exploring different historical sites.
However, according to the NPS (National Park Service), rising ocean levels and growing tropical storms threaten this beautiful park. Therefore, you should not miss out on the opportunity to visit this place.
Other places to visit in Florida: Port Saint Joe, Keystone Heights, Buster Island Loop, and Citrus Hiking Trail.
The Wind River Range, Wyoming
Wyoming has one of the country's most popular parks- The Wind River Range. It is situated in the least populated county, that's why it is perfect for backpacking adventures. You can find mesmerizing views, thrilling trails, serene lakes, and stunning mountains, yet the area offers wilderness for you to explore.
You are free to explore or trek on the untraveled roads and make your adventure more personalized. However, this place is not very suitable for newbies. To explore the wind river range, you need adequate backpacking knowledge in order to navigate without hurting or getting lost.
Other places to visit in Wyoming: Teton Crest Trail, Alaska Basin, Cirque of the Towers, and Gros Ventre Highline Trail.
Grand Staircase-Escalante National Monument, Utah
If you wish to explore the roots of the backcountry, visiting Grand Staircase-Escalante National Monument in Utah is a must. This landscape offers an untouched environment, slot canyons, and hidden gulches. You can enjoy the surreal beauty of wildlife and nature along with adventure activities. All this will surely help make your backpacking trip memorable.
Other places to visit in Utah: White Pine Lake, Ibantik Lake, and Mount Timpanogos.
These are some of the locations that you can visit within the US for a backcountry experience. Nevertheless, make sure to make prior reservations as some of the above-mentioned national parks require permits in advance.
Also, make sure to carry the right tools and gear so that you can enjoy your trip without any worries. You can also contact a professional guide service to learn about the place or things you'll need.

Please let us know if you found this post useful and what you are looking for through comments, we would love to help you out in that..
This post contains affiliate links, which means we may receive a small commission, at no additional cost to you, if you make a purchase through these links.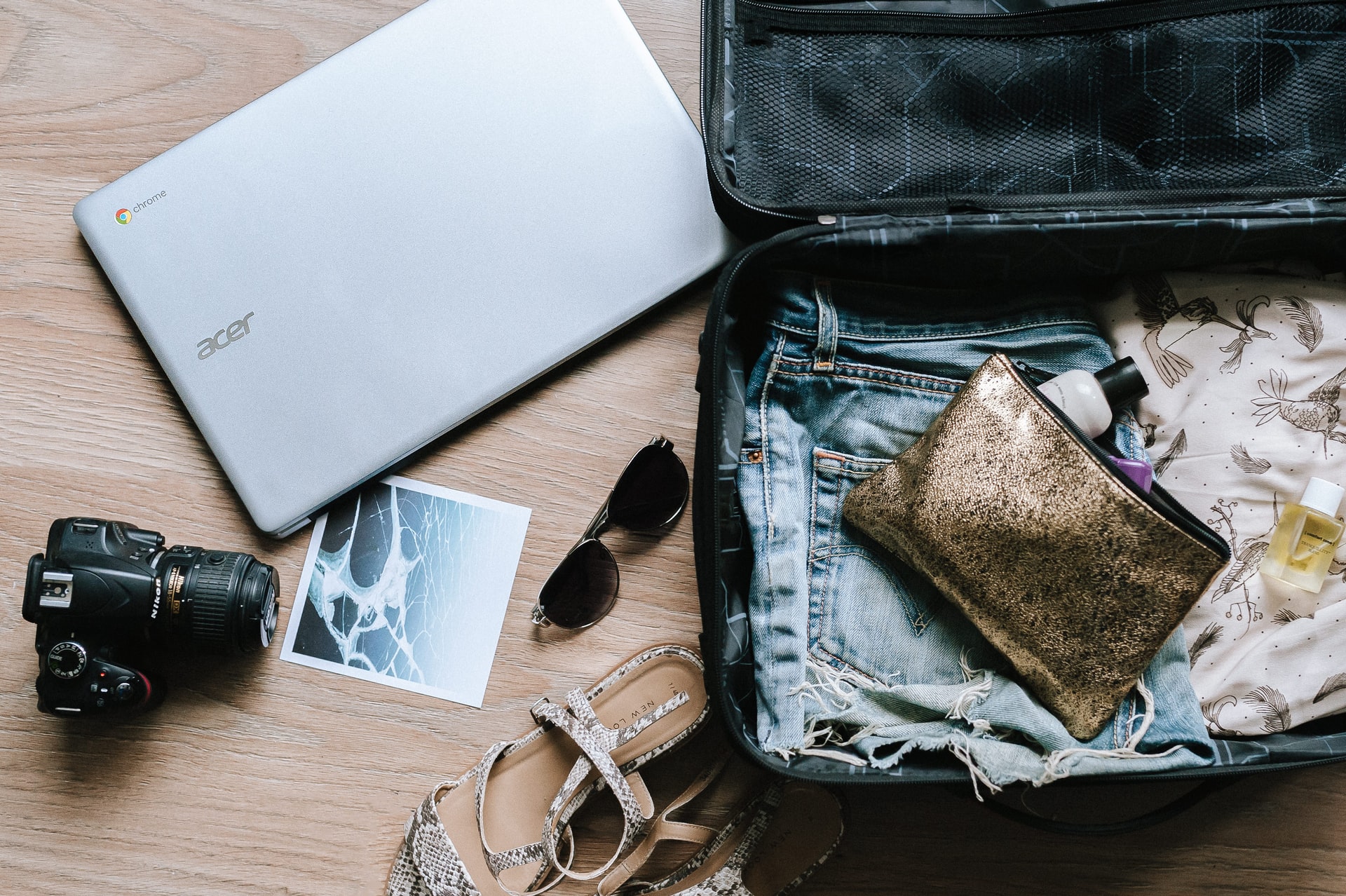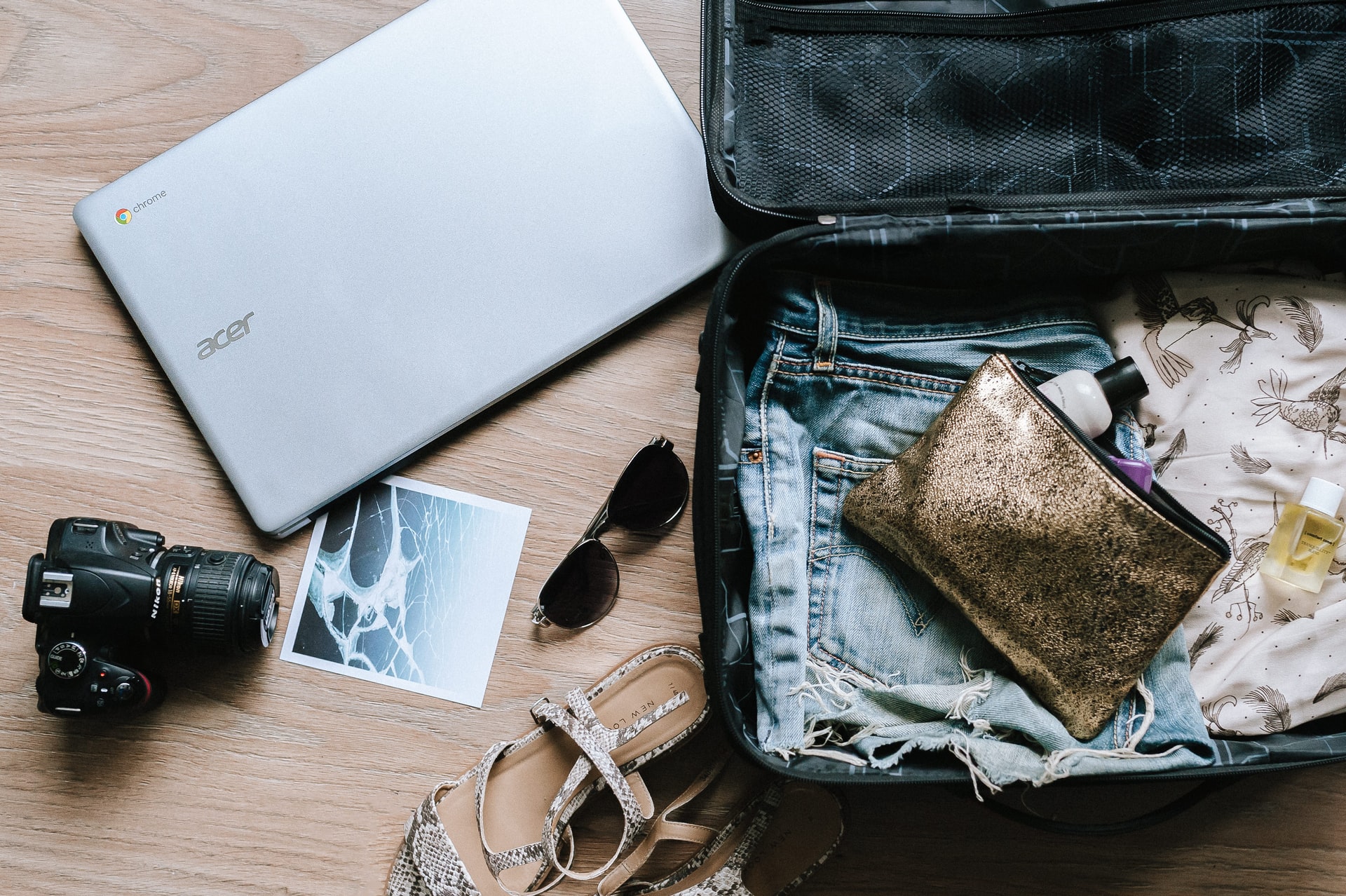 We are with you, here are the essential gadgets to get you covered before you start one. Globetrot untroubled!