The United States of America or USA is known as the birthplace of several outdoor and adventure activities. From hiking, bungee jumping, to offroading, you name it and the country has it all.
If you live in cities like Las Vegas, New York, California, etc. then you don't have to fly to  other countries to seek an epic adventure experience- the US offers it all.
For some, an adventure means heading towards a wild mountain or 60 feet below the ocean's surface. While most of the travelers search for snowy peaks or drive a UTV in sand dunes, the USA has everything to offer for every kind of person.
Planning a trip with your loved ones? We've curated a list of adventure fun activities to make your trip a memorable one. So, let's get going: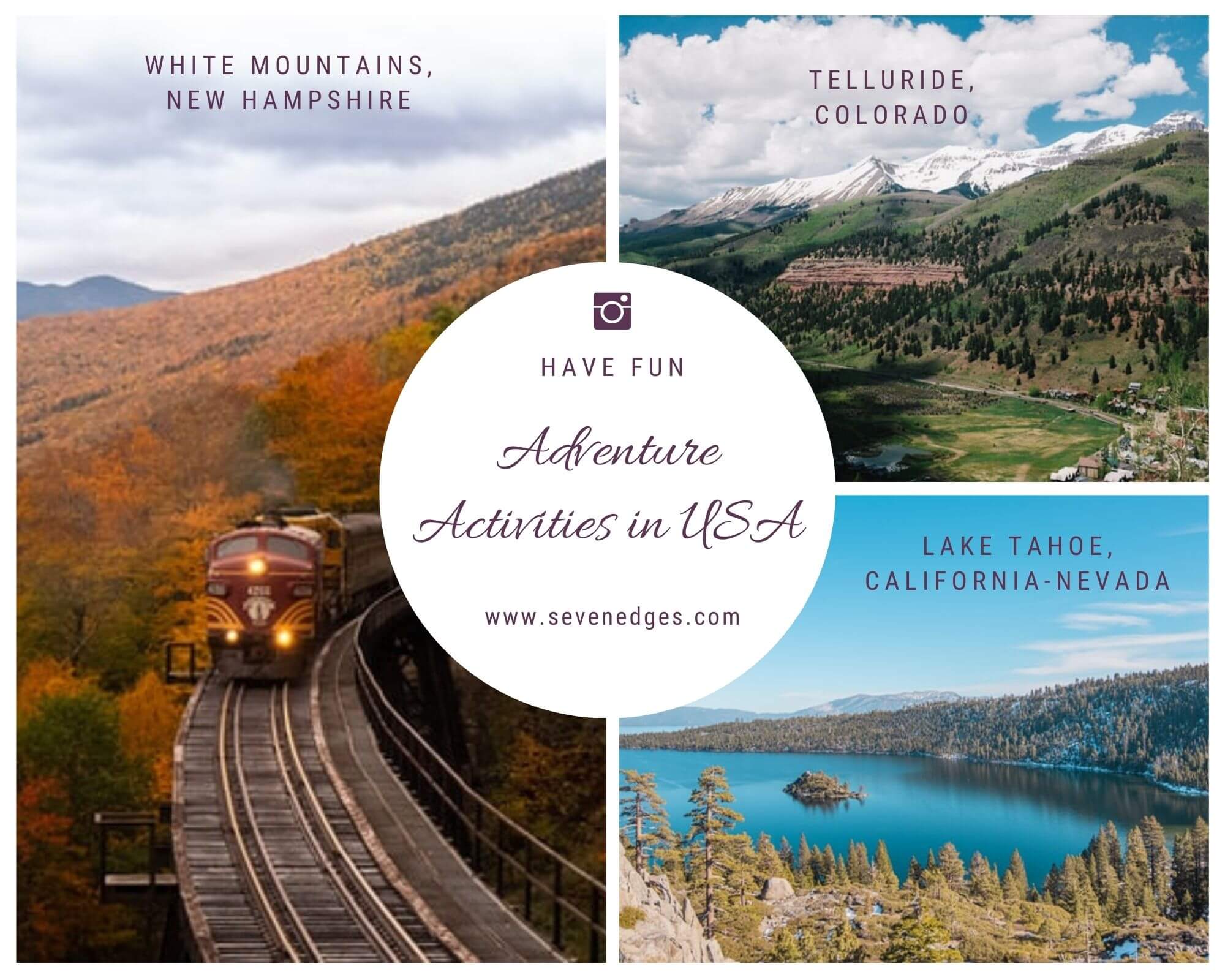 For trek enthusiasts, this is the perfect place to visit. Kauai has lush jungles, postcard-perfect beaches, and endless sunshine to click amazing photos for your Instagram.
It not only has beautiful scenes to enjoy but it is filled with tons of adventure activities too. From the formidable Kalalau Hike (it's a 22-mile round trip) to Waimea Canyon-looking point trek, Kauai in Hawaii has everything to offer.
For thrill-seekers, it has something for you too. You can enjoy the panoramic views of the forest and experience the adrenaline rush making it a place for adventure activities in USA.
2. Mojave National Preserve, Las Vegas
If you love the desert, visiting Mojave National Preserve can be your best bet. It is located between the chaotic cities of Los Angeles and Las Vegas.
Kelso Dunes, Cinder Cone Field and Lava Flows, Mojave Cross, Teutonia Peak trail are all the main attractions of the Mojave National Preserve.
Mojave National Preserve is located 200 miles from LA and 90 miles from Las Vegas. It is a huge area bordered to the north by I-15 and to the south by I-40. Hiring las vegas off road rentals, such as ATVs, is the best way to explore the desert freely.
While you're confused between an ATV and UTV, it is worth knowing ATVs are far better than SUVs as they're built to navigate difficult terrain. Unlike an SUV, ATVs can tackle dips, bumps, and rugged roads easily, making them the best vehicle for adventure activities.
Another best place for hike enthusiasts is Bend. It is a mosaic of lakes, trees, and the mighty Deschutes River. There are some really challenging hikes, such as the path to Crater Lake and the route to the summit of South Sister.
Tubing on the Deschutes River is a much-loved summer pastime and a favorite local thing to do in Bend making it the fun adventure activities in USA. For those you're unaware, tubing is a leisure activity of riding on water or snow on a large inflated inner tube. The river flows slowly through rocky slopes and it is covered with greenery and trees flanking the riverbanks.
4. Maui's North Shore, Hawaii
Maui's North Shore is one of the peaceful places in the United States, Hawaii. While locals underrate this as a place, tourists are especially fond of it.
It is also known as kite beach as you can enjoy kiteboarding activities with your friends or relatives.
The wind blows here throughout the year and this makes it the ideal for all levels to enjoy outdoor adventure activities in USA, visit art galleries, and several excellent eateries.
Shop these essentials for USA Adventure Activities Packing List.
5. Base Jump Off Perrine Bridge, Idaho
This adventure activity is fun and dangerous at the same time. Know that this is a type of skydiving which is performed without a plane. In this activity, you have to jump from high buildings rather than from a plane.
Legal jumps can be made within Bureau Of Land Management boundaries where there are several jumping spots. And one of them is the Perrine Bridge in Twin Fall, Idaho. It is the most popular base jump in the USA.
To enjoy this activity safely, consider approaching reputable operators who will train you if you have no prior experience in base jumping.
6. White Mountains, New Hampshire
White Mountains region is both a winter and summer destination for mountaineers and skiers. To experience the beauties of the region, choosing summer, late-spring and early-fall periods can be your wise decision.
You can enjoy multiple activities, such as whitewater rafting, hiking, bike riding, etc.
Not only this, if you're a nature lover, you must consider visiting this place. It is covered with huge green slopes in every direction and often not a single living soul to be seen.
7. Bootleg Canyon, Las Vegas
For those who want to explore the beautiful scenes of mountains on two wheels, Bootleg Canyon in Las Vegas is a perfect place to visit. It is a 30-minutes drive from the Vegas strip and dishes up over 20 mountain bike trails for both beginners and professionals.
 You can hire bikes when you're there and can seek help from professionals if you have no experience in going downhill at high speed.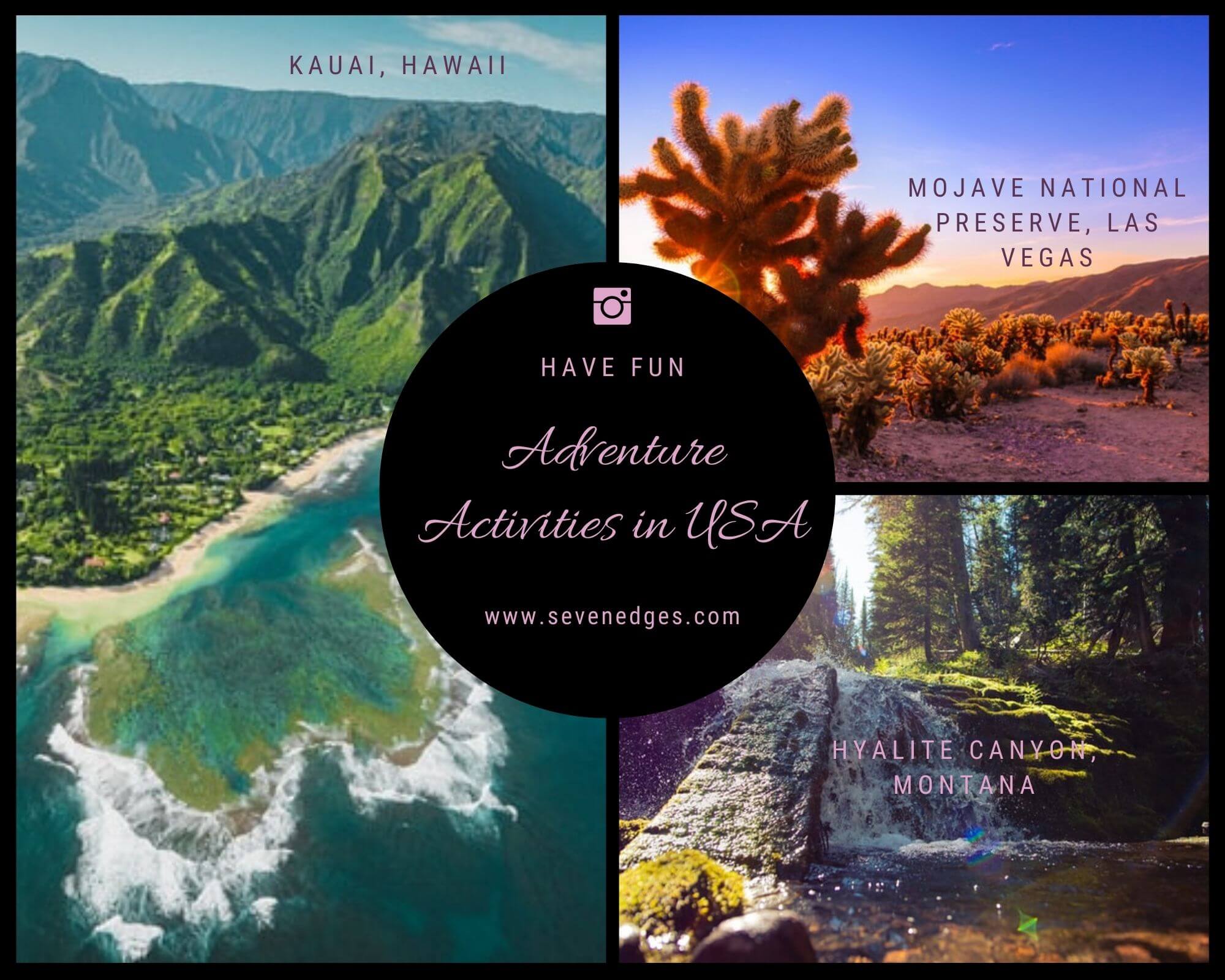 8. Lake Tahoe, California-Nevada
The Lake Tahoe area is the best place for hiking and biking trails. It covers 70 miles of shoreline along the high alpine lake outward to the snowy peaks of the Sierra Nevada mountain range. Also winter camping Lake Tahoe can be one of the  best experience you do not want to miss.
We recommend you to visit this place during summers as it opens up a lot of opportunities for outdoor adventure activities in USA, such as sailing, powerboating, cycling, etc. You can also hire an ATV to explore the area. One popular route is the Rubicon Trail which encloses some steep sections covered with loose rocks.
9. Jean Ridge Dry Bed, Las Vegas
Jean Ridge Dry Bed is one of the favorite places for flying enthusiasts and adventure seekers, and so is one of the best places for adventure activities in USA. The ridge runs about one mile long and it has soft sand and rocks.
If you live in Las Vegas and are seeking the best paragliding  experience, this is the right place for you. If you're planning to explore this place, it is advised to use 4X4 trucks.
10. The Everglades, Florida
The Everglades is home to several unique species of birds, reptiles, and fish. You will also get an opportunity to see an alligator in the wild.
Most of the activities in the Everglades are connected with nature. Thus, if you're a nature-lover, your best bet can be to hire a travel guide who knows all the spots to see rare wildlife. You can also enjoy airboat tours if you don't prefer a standard walking tour.
As it is preserved, fishing is allowed in different areas. You can find large species such as snapper, catfish, redfish, etc.
11. San Juan Island And Olympic National Park, Washington
San Juan Island is popularly known for land and water adventures in the wilds of the Pacific Northwest. Some activities include hiking, whale watching, sea kayaking, and exploring the beautiful Olympic National Park on the peninsula to the South.
For land adventurers, biking and hiking tours through the islands are the option.
 Know that this place is not just for hikers, most cruise companies offer their guests active and relaxed wildlife-viewing excursions. Whale watching is a huge attraction in this area, if you want to see the whales and dolphins in their real habitat. Thus, this place is a must-consider in the USA.
12. Hyalite Canyon, Montana
Ice climbing may not be your preferred outdoor activity, but it is something which you should try at least once in your life. And where better to do the outdoor adventure activity in USA than at the Hyalite Canyon.
There are more than 250 routes of Hyalite Canyon. However, Mummy 1 and 2 are the most popular choices for beginners. It is because the difficulty level is low and the incline is not too steep.
If you don't prefer ice climbing, then look around and enjoy the beautiful scenery covered with ice as far as the eye can see. During summer, soak up the green landscape broken up by the mountain tops in the distance.
13. The Missouri River, Montana
The Missouri River is the longest in North America and beautiful views of the riverside are unparalleled.
 This is a place that will get you away from civilization and connect you with nature. The best adventure activity to do here is boating. There are over 300 miles of river, in which you can float. Nevertheless, know that you can take a rest along the banks or set up a camp for the night, when you're tired.
Paddling may sound exhausting, but you can't get bored of the ever-changing scenery that sits on either side of the river.
If you want a skiing vacation, Telluride is the place to go. For instance, if you have no prior experience in skiing, it has dozens of beginner slopes for you to practice.
 It boasts over 2,000 acres of skiable terrain and offers four hike-to-terrain options that will get your blood pumping. However, the hikes aren't easy, but you will be rewarded with the untouched snow you've ever skied.
15. Whale Watching, Los Angeles
Just about 35 minutes from Los Angeles, cruise in the Newport Beach, to see whales in their Natural habitat. One can spot Whales throughout the year in Southern California and the Greater Los Angeles region.
Whale watching in Los Angeles is one of the fun filled favorite activities for those who are visiting Los Angeles. Though the Blue Whale season starts in early summer, June through September we see one of the largest animals that have ever lived on the planet, right off the LA coast. 
Extreme adventure activities can be exciting and scary for adventurers. However, the US is a place where you can enjoy plenty of outdoor activities with your loved ones.
 So, step out of your comfort zone and be prepared to explore the beautiful forests, mountains, sand areas, and glaciers in this diverse country.

This post contains affiliate links, which means we may receive a small commission, at no additional cost to you, if you make a purchase through these links.
Please let us know if you found this post useful and what you are looking for through comments, we would love to help you out in that..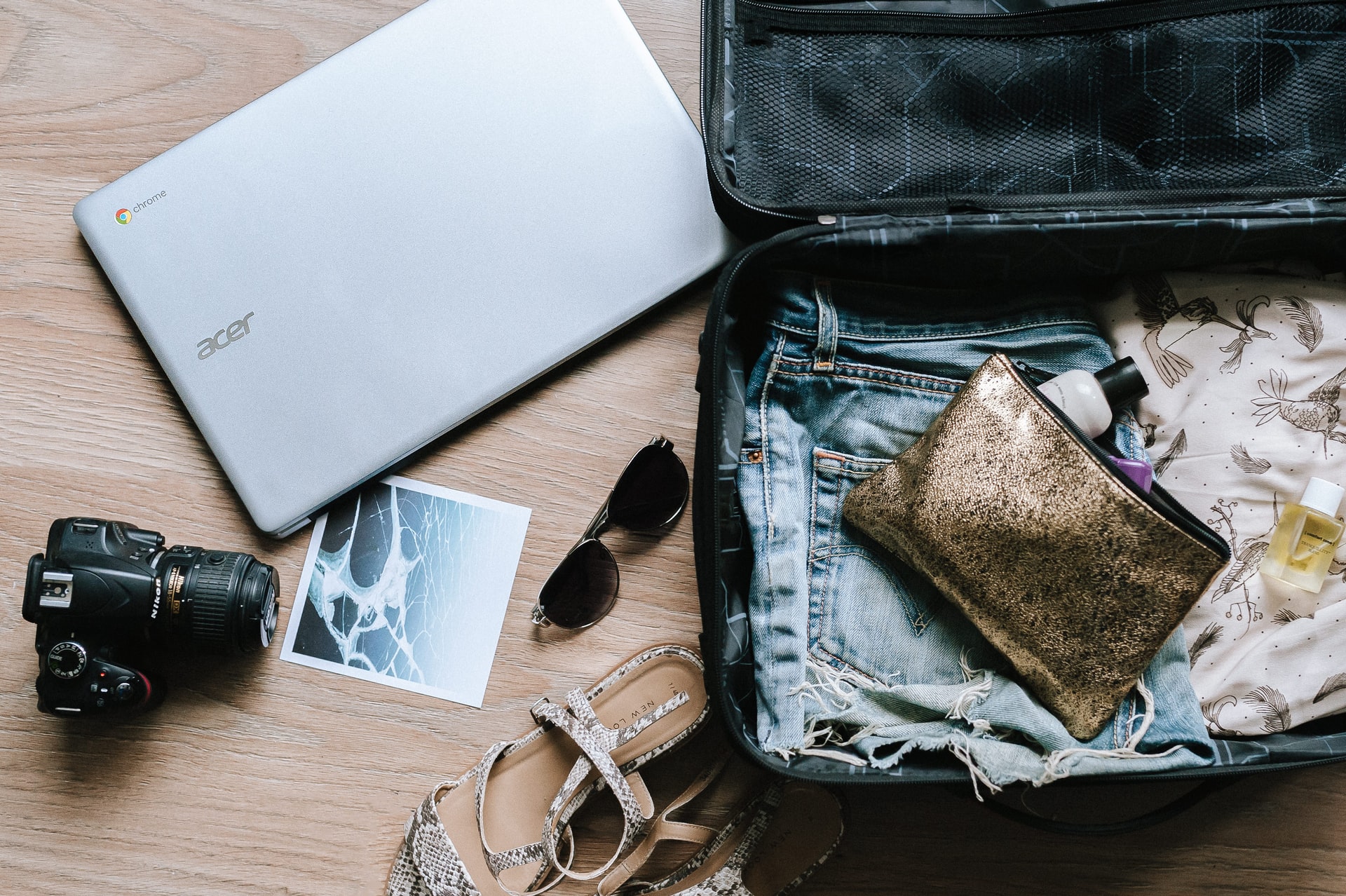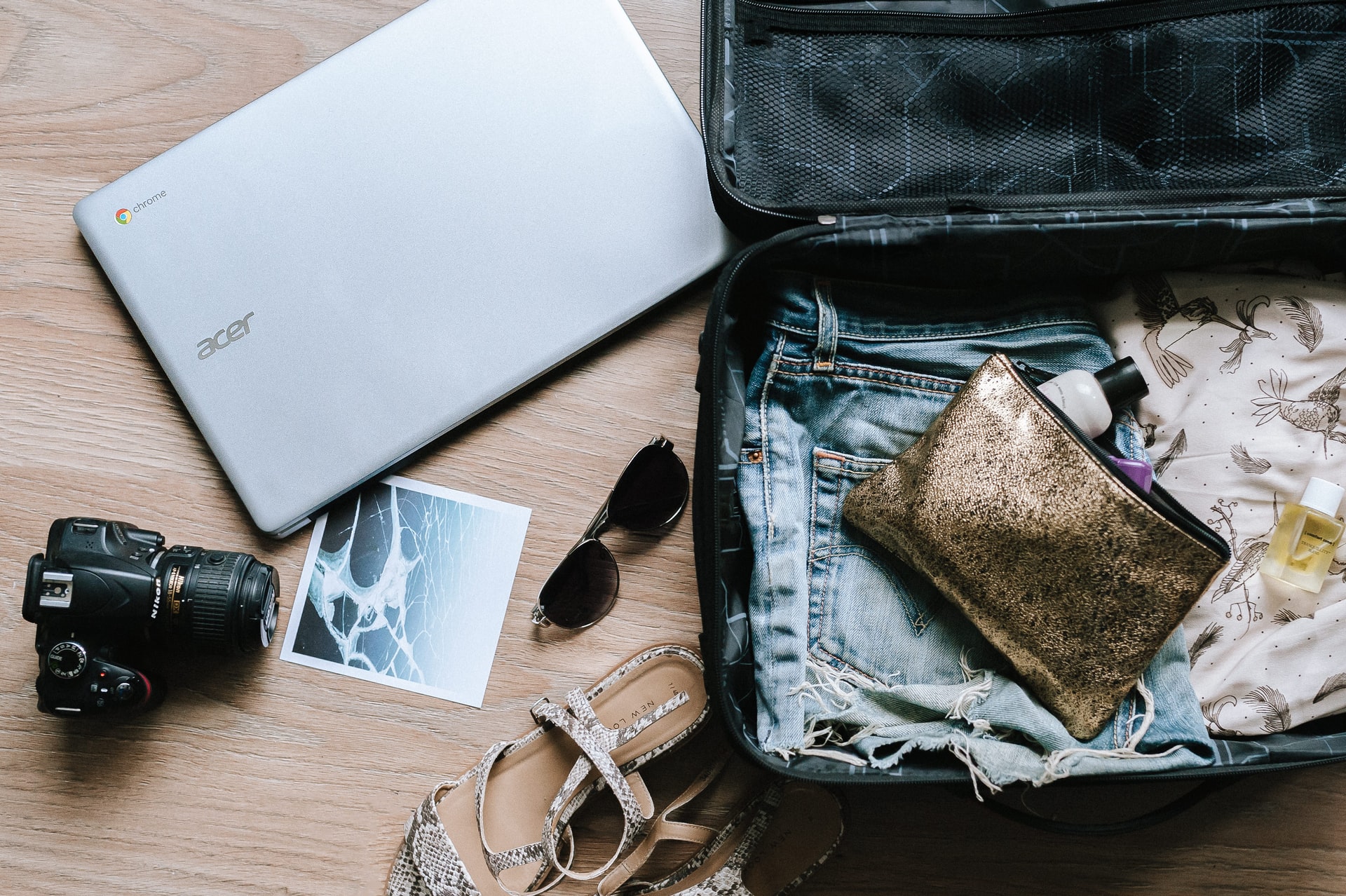 We are with you, here are the essential gadgets to get you covered before you start one. Globetrot untroubled!