Plants are finally getting their well-deserved and long-awaited spotlight. It's a trend we're seeing not just on social media, but in our homes and workplaces, and now in forward-thinking residences and hotels all around the world too!
Biophilic Interior Designers all around the world are continuously striving to create this connection between nature and man-made surroundings. Time and again, this connection has demonstrated advantages such as lowering anxiety and increasing productivity. It's about more than simply bringing the outdoors in; it's about nature in all of its forms, including natural materials, natural light, perspectives on nature, textures, and plants.
Here are the top 5 biophilic interior designers in the world, whose work allows you to wallow in nature's soothing splendor.
Makhno Architects and Designers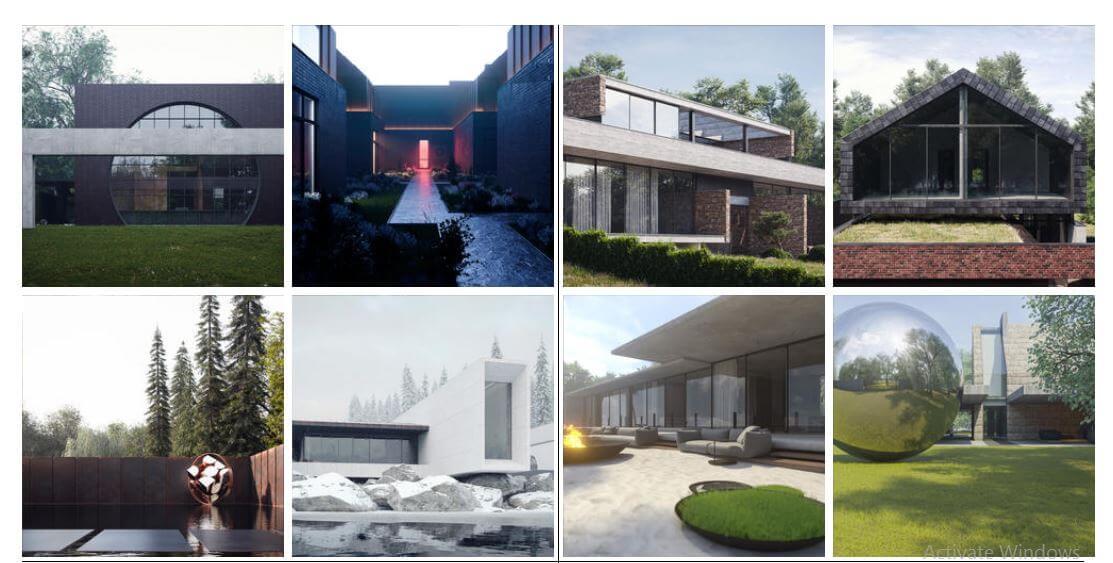 Image Source Straight from Makhno Architects and Designers Website with due credit. Going through their each page will give you a good positive earthy energy, its so much into nature.
The biophilic interior designers at "Makhno Architects" combine Japanese and Ukrainian inspirations, as well as the "wabi-sabi" philosophy and natural forces. Wood, clay, concrete, and copper are materials that the studio returns to again and again, frequently leaving them raw and unpolished in respect of their flaws.
 The Mazanka Apartment is one such marvel done by Makhno Architect that has an interior created utilizing plaster to produce a clay effect that seems organic and undisturbed. The team used a similar technique in designing the Japanese restaurant Fujiwara Yoshi, which includes natural stone walls and a traditional garden on the inside with interiors that match it perfectly.
In today's fast-paced world, the connection to nature is often overlooked in the hustle and bustle of modern living. However, an emerging design trend known as "biophilic design" seeks to remedy this by integrating nature into our built environments.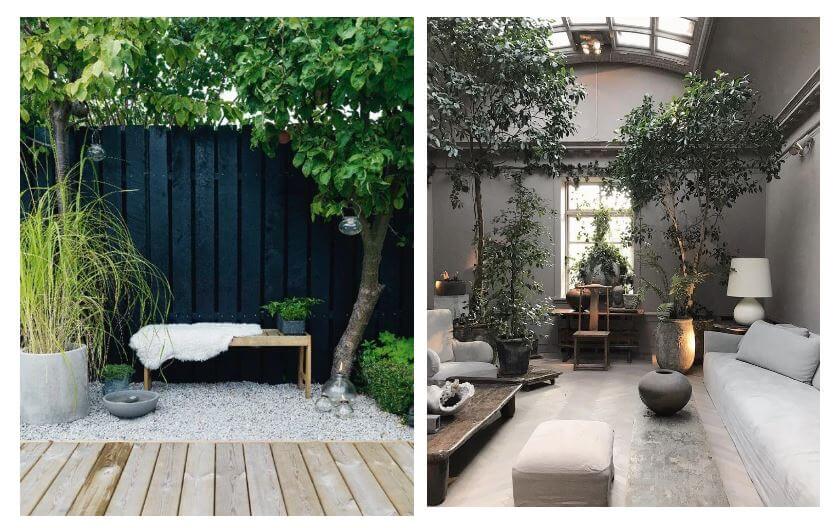 The renowned team of biophilic interior designers at Harleen Mclean Interiors is there to help and guide you through the biophilia process on your journey to renovating your ideal house. As one of the best Apartment Renovation Design Companies in London, they figure out your taste and how to incorporate it beautifully into a biophilic home through meetings and discussions with clients.
During the COVID19 epidemic, they were invited to build a comprehensive project refurbishment of a restaurant in Arusha, Tanzania, which has to be one of their greatest works. The project had to be finished in 6 weeks, completely changing a run-down Chinese restaurant into a fresh, contemporary, Biophilic fusion eatery.
This design house has a mission to improve nature connections to promote physical and mental wellness throughout all parts of the built environment. Their sustainable architecture and interior design business are built on an evidence-based methodology that guarantees that Biophilic Design concepts are incorporated at every step of the project.
The overarching design idea for this project – a new Taisei workplace in Japan with the theme of "Borderless" – has been one of their most well-received projects. This refers to both the ideal organizational culture and a geographical strategy designed to remove barriers.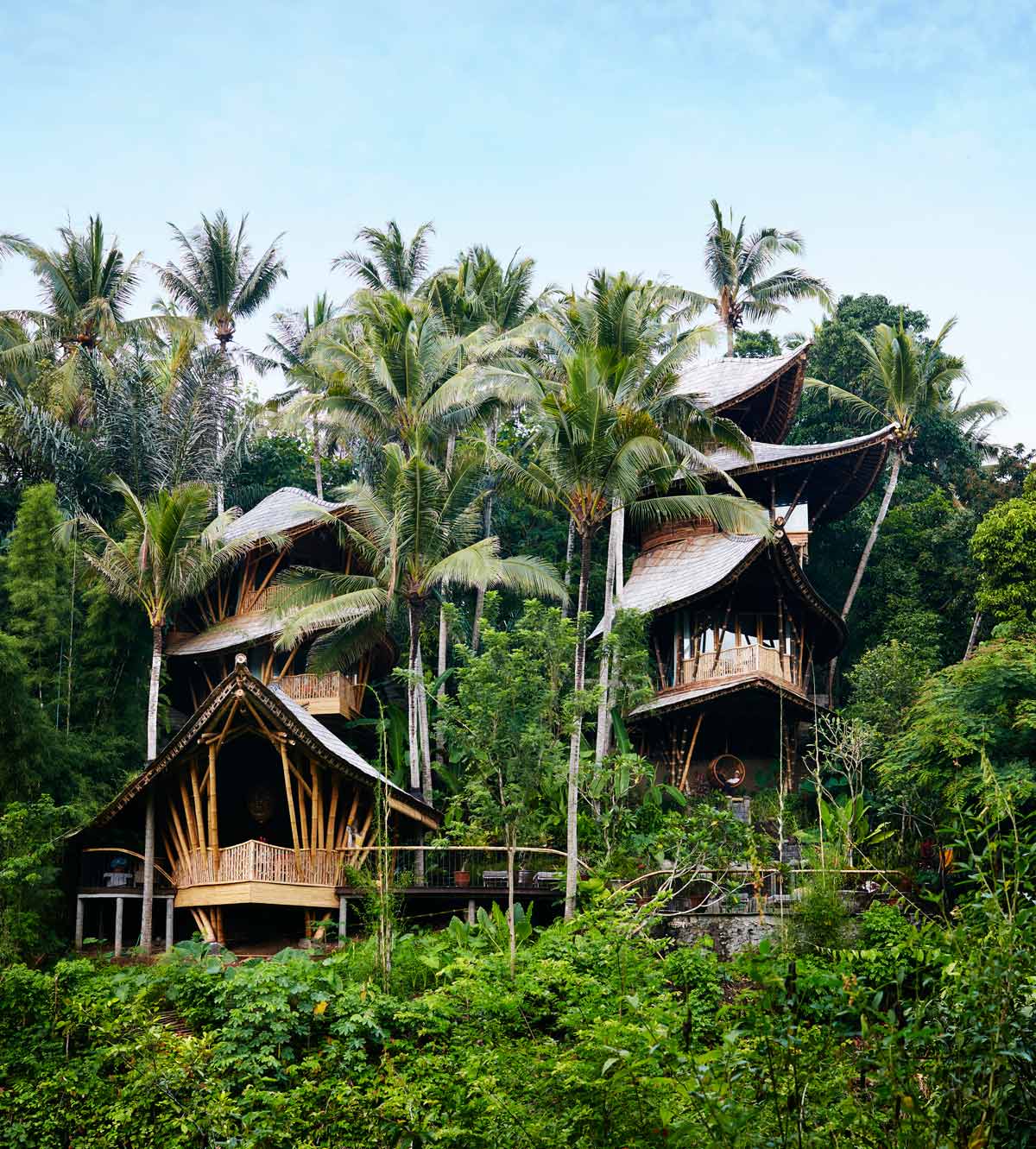 At IBUKU, the designers believe in a positive, inspiring world where inventing with natural materials links people with nature. They perceive an opportunity to create settings that provide people with a sense of deep connection to nature.
 IBUKU is a group of designers and architects who are experimenting with new approaches to creating environments. The Echo home in Bali's Green Village is one of our favorite projects they've done. Echo is shaped like an amphitheater nestled in the shade of a forest. This home has an artistic village feel with woven basketry screens and a range of textures such as terra-cotta and natural wood borders.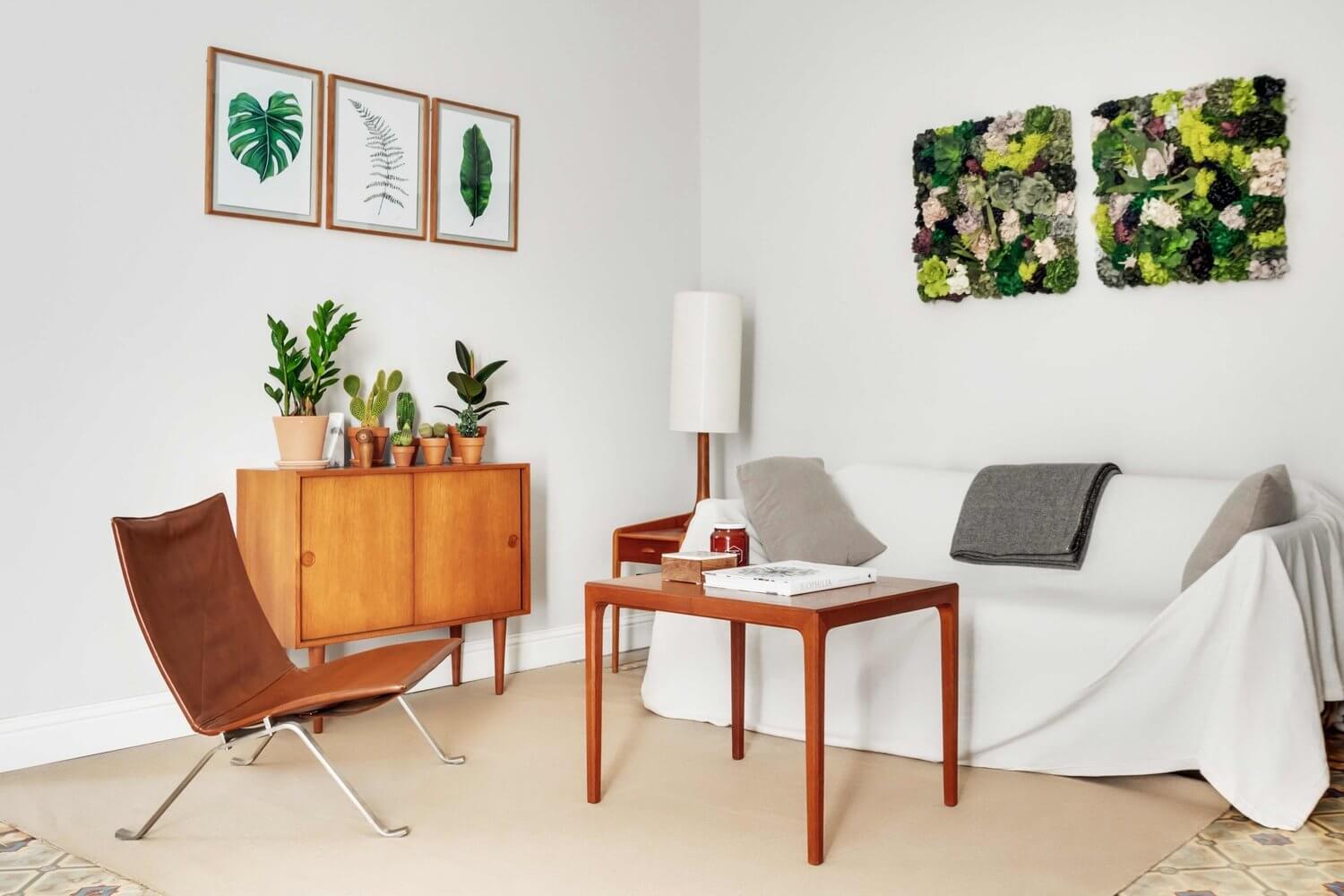 Biofilico is a biophilic design, wellness interiors, and healthy building consultancy with offices in London, Barcelona, and Spain.
Their biophilic interior designers not only work in the business, hotel, and fitness sectors, but they also work on residential projects, delivering small to mid-scale projects individually as designers or advising landlords, developers, architects, and project managers on bigger initiatives.
Their purpose is to use the built environment to have a beneficial influence on people and the planet.
Vertical wall planter holds 6 plants of your choice to bring your own living picture to life. It is ideal for indoor use and includes anti-drip tray to catch any excess water
Minimal maintenance required with just plant, water and enjoy your live hanging garden
Fujiwara Yoshi is a Ukrainian-inspired Japanese restaurant. This is an 800 square meter maze meant to allow visitors to become lost in the wonders of Japanese culture without even attempting to find a way out. Pipes have been turned into lights, you see flowers on the ceiling, and moss has taken up residence in dishes. This is a spot where you may close your eyes, take a deep breath, and experience Japan. This restaurant's interiors, which were also designed by Makhno Architects and Designers, are a superb example of a biophilic interior.
Biophilic interiors seek to achieve a harmonic balance between nature, well-being, and sustainability, in buildings and interiors. By bringing the outside world inside through the biophilic design idea, you may increase the mental and physical health advantages of spending time in an interior area while minimizing environmental effects. We hope that our top five biophilic interior designers might be of assistance to you if you decide to redesign the interiors of your place, whether it is your home or office.
This post contains affiliate links, which means we may receive a small commission, at no additional cost to you, if you make a purchase through these links.