The interior designers are coming up with new ideas every passing day, and recently the concept of bringing nature into our homes has captivated their attention. The inspiration from the environment to design our homes incorporating its elements is the new trend appealing to us.
The kitchen is a crucial part of a home where you conduct several chores. So, it is essential to design it to create a space for yourself to enjoy spending time and having a great experience while cooking. For this, a biophilic design kitchen is an ideal option because while the look of a space matters; how it makes us feel is equally important.
Let's look at some tips on creating a new style biophilic design kitchen!
Choosing the Suitable Material for Flooring
The floor is the initial thing that you focus on. Choosing the right material for flooring is essential to acquire biophilic effect. Several types of woods are available in the market ranging from wood planks to tiles with wood grains. Other than implementing the real wood, wood texture tiles can also be used to make your floor cost effective. Bamboo is also viewed as a great alternative for ground surfaces, which gives the natural effect.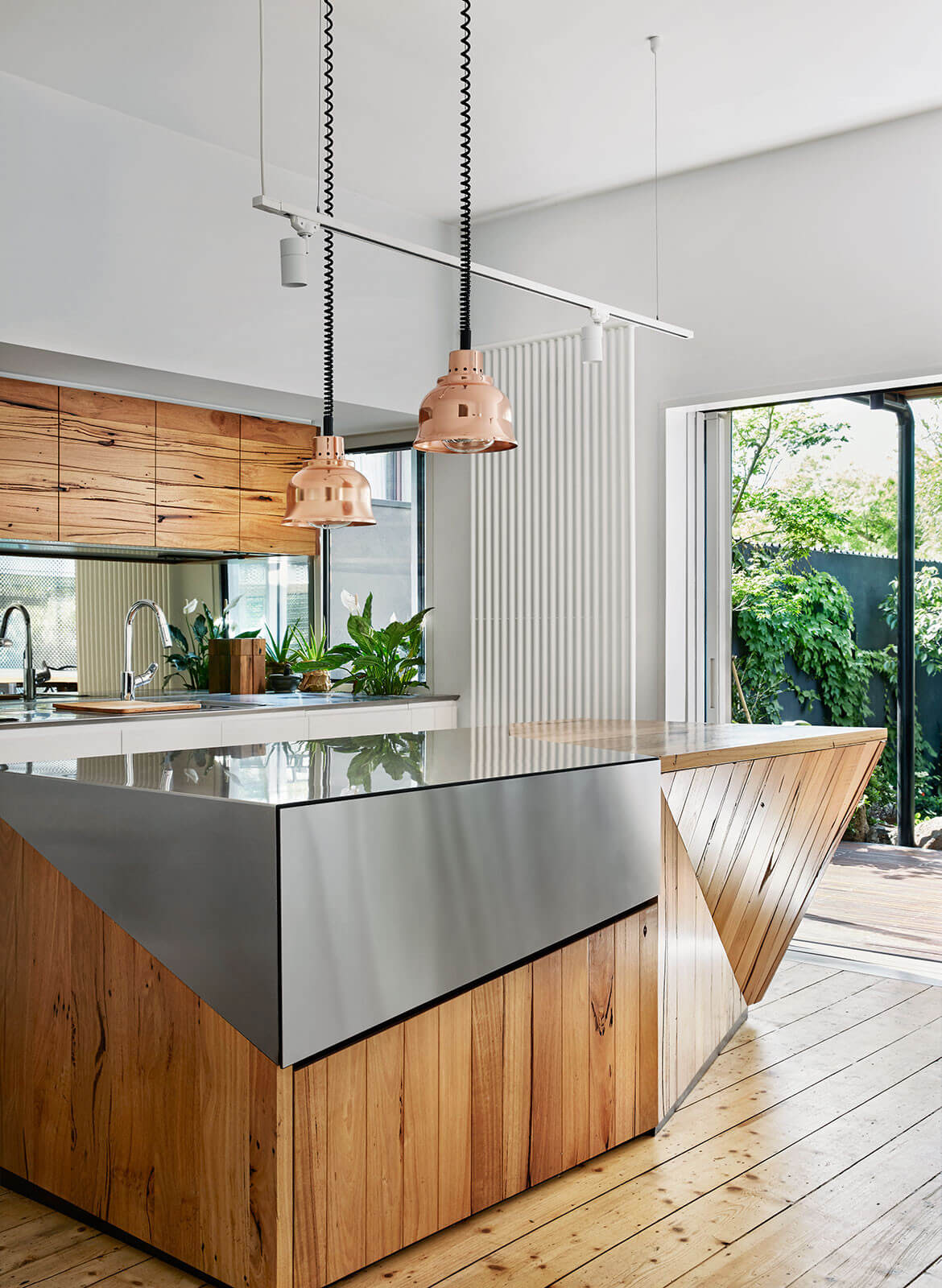 Using granite and marble tiles on the floor is yet another way to add to your biophilic design kitchen. But make sure that non-glossy or preferably matte tiles are placed. Concrete can also be used as it constitutes sand and rock, which gives the natural biophilic feel.
Showing your Creativity with Backsplashes
Backsplash is considered as the focal point of the kitchen, which functions as the background for places such as slabs. This is where your creativity can come to play as you can personalize it according to your mood and interest. To add the effect of nature, you can put up pictures of plantations, colorful flowers, or waterfalls.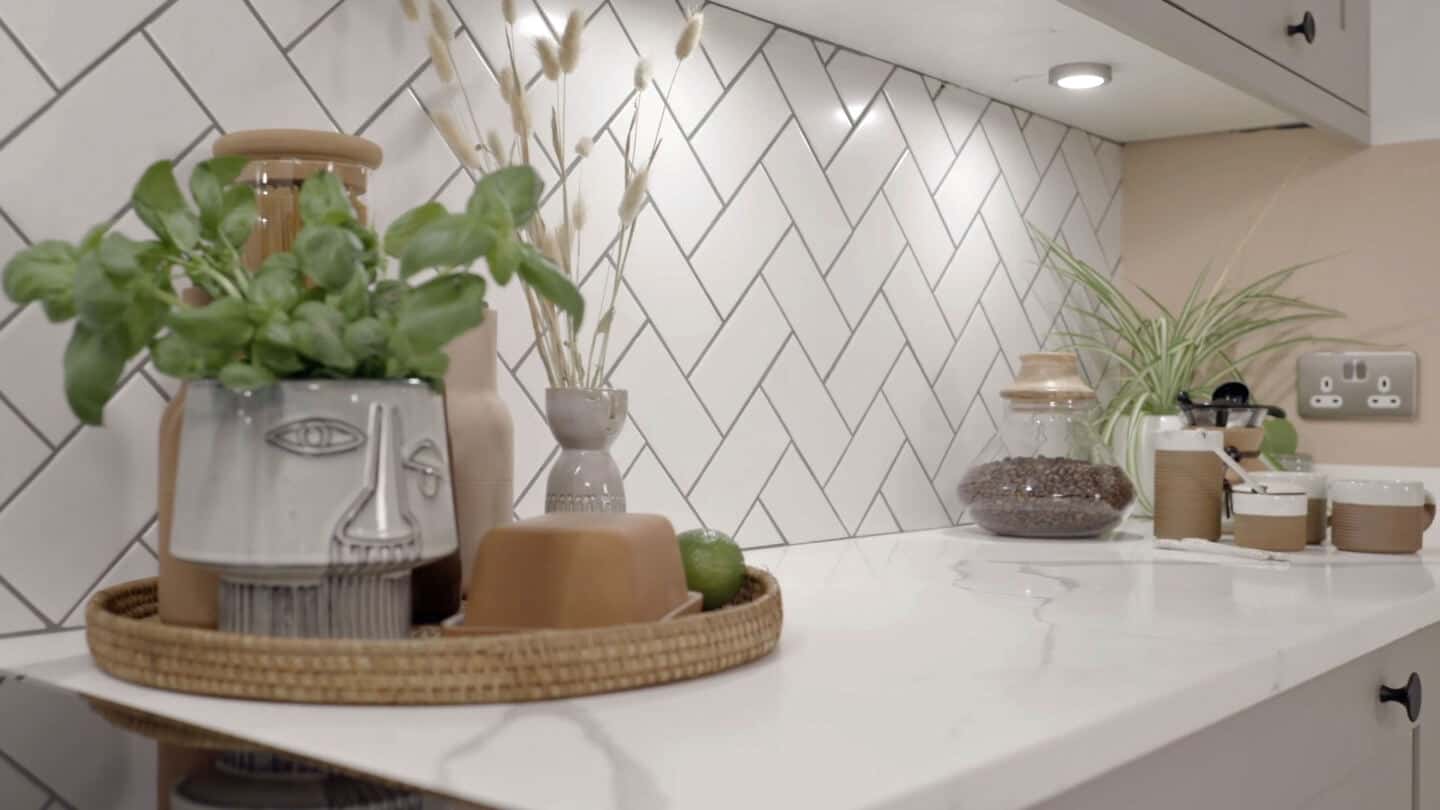 You can also add a textured backsplash such as reclaimed wood or stone, which would enhance your aesthetics. Moreover, you can paint it using the natural color palette or pick up any shade from your garden and add on to your backsplash to complete your look of a biophilic design kitchen.
Including Windows for Maximum Light
Biophilic design kitchen should have windows that allow full natural light to enter, helping the room brighten up. Preferably, curtains should be of natural colors and you could choose wooden-textured blinds to give a biophilic look.
Decorating the Kitchen Wall with a Vertical Garden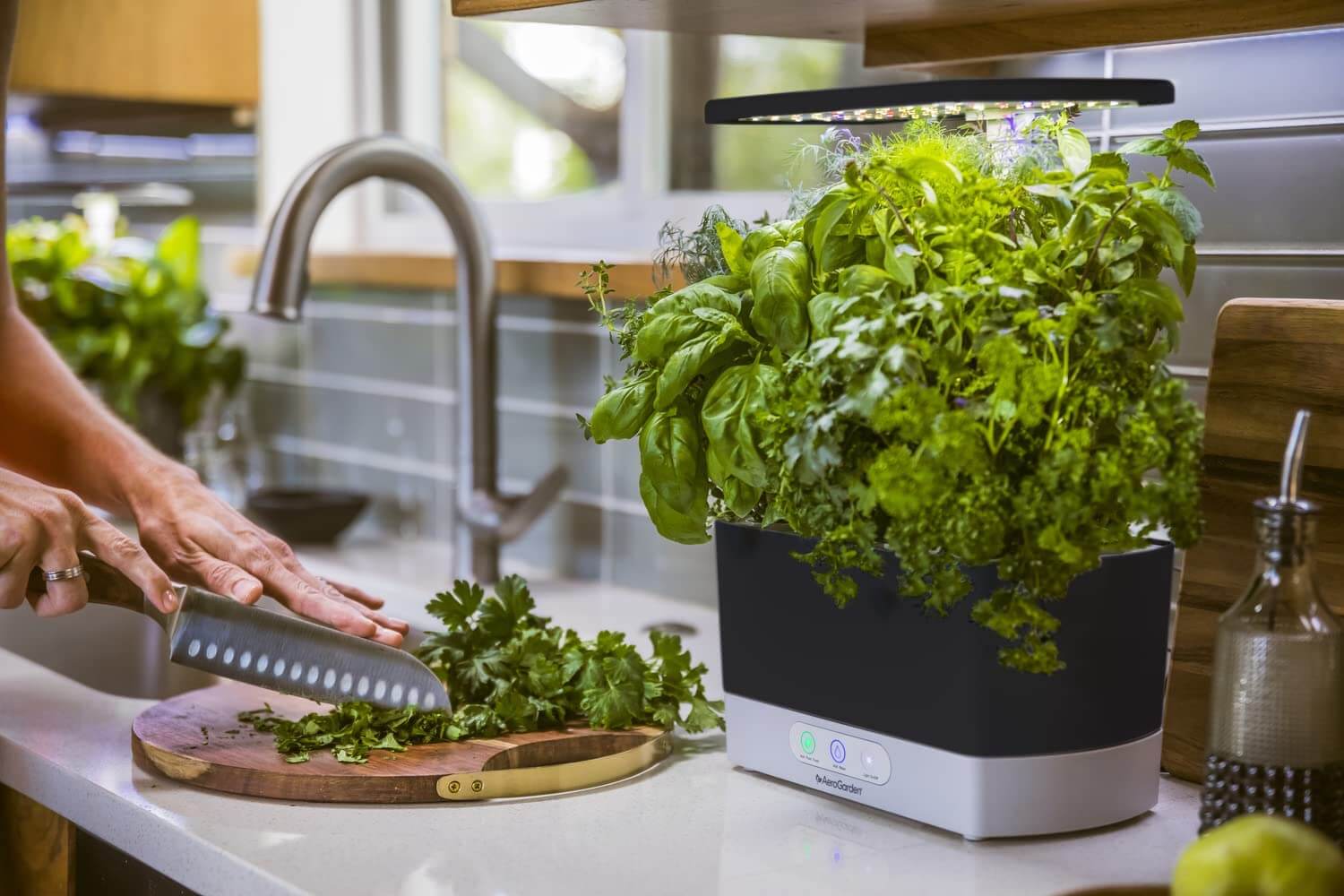 The idea of incorporating a vertical garden in the kitchen is the new trending style. The wall can be decorated with a full-size garden either using natural plants or artificial ones resembling the outdoor garden. This will be a great way of connecting with nature; however, maintaining it is a task.
If you plan to go for natural plants, it might be challenging as they require proper watering, sunlight, and cleaning, which may get difficult. Artificial plants might be a better option as they are visually appealing and comparatively easier to maintain.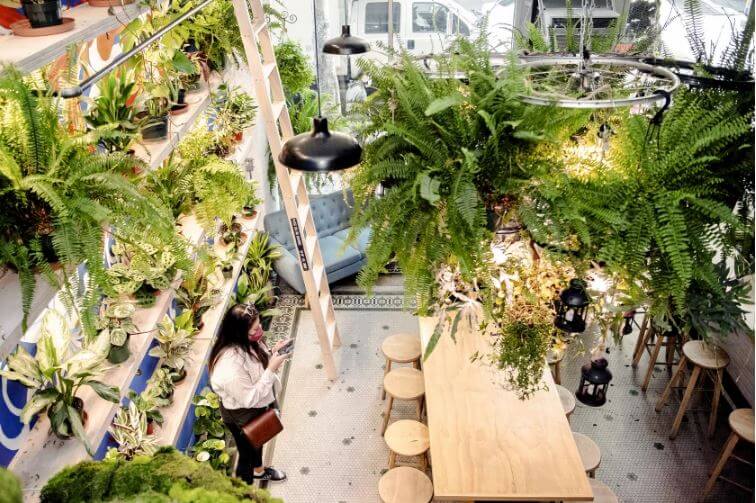 Yuko Watanabe, an entrepreneur has used the biophilic design in her restaurants in Los Angeles. This unique approach of her, where her restaurants are immersed in plants has attracted a lot of customers.
The restaurant has chandeliers made of plants, stairways are also covered in plants, and it also showcases hand painted murals. The picture above shows Watanabe's restaurant, which can be used as an inspiration to design your kitchen spaces.
So, here's all you need to know about the biophilic design kitchen. It's time for you to use these tips and go trendy in making your kitchen a natural and healthy-looking one!
This post contains affiliate links, which means we may receive a small commission, at no additional cost to you, if you make a purchase through these links.