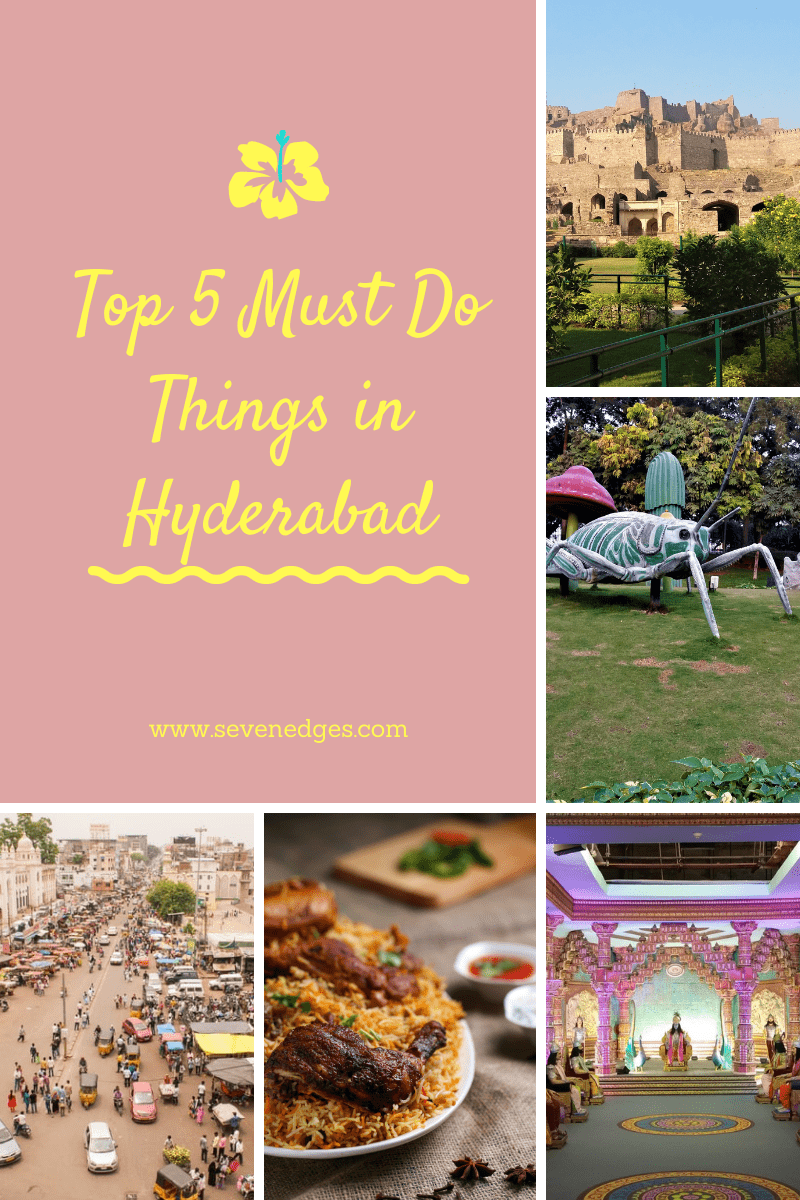 Hyderabad, the capital of Telangana is known as City of Nawabs and is also known as Pearl City of India as till 20th century, it was the place for diamond and pearl trading in India.  It is the heritage place which attracts many heritage lovers. The old city has many historical monuments, palaces, market places, auto rickshaws, mosques, temples, street foods and many more. On the other hand, the new city has technology hubs, malls, restaurants, clubs and adventure parks which displays the modernity. It is worth to visit this city to experience both old and modern culture at one place.
Below are the top 5 things to do in Hyderabad and some of the fun places to visit in Hyderabad: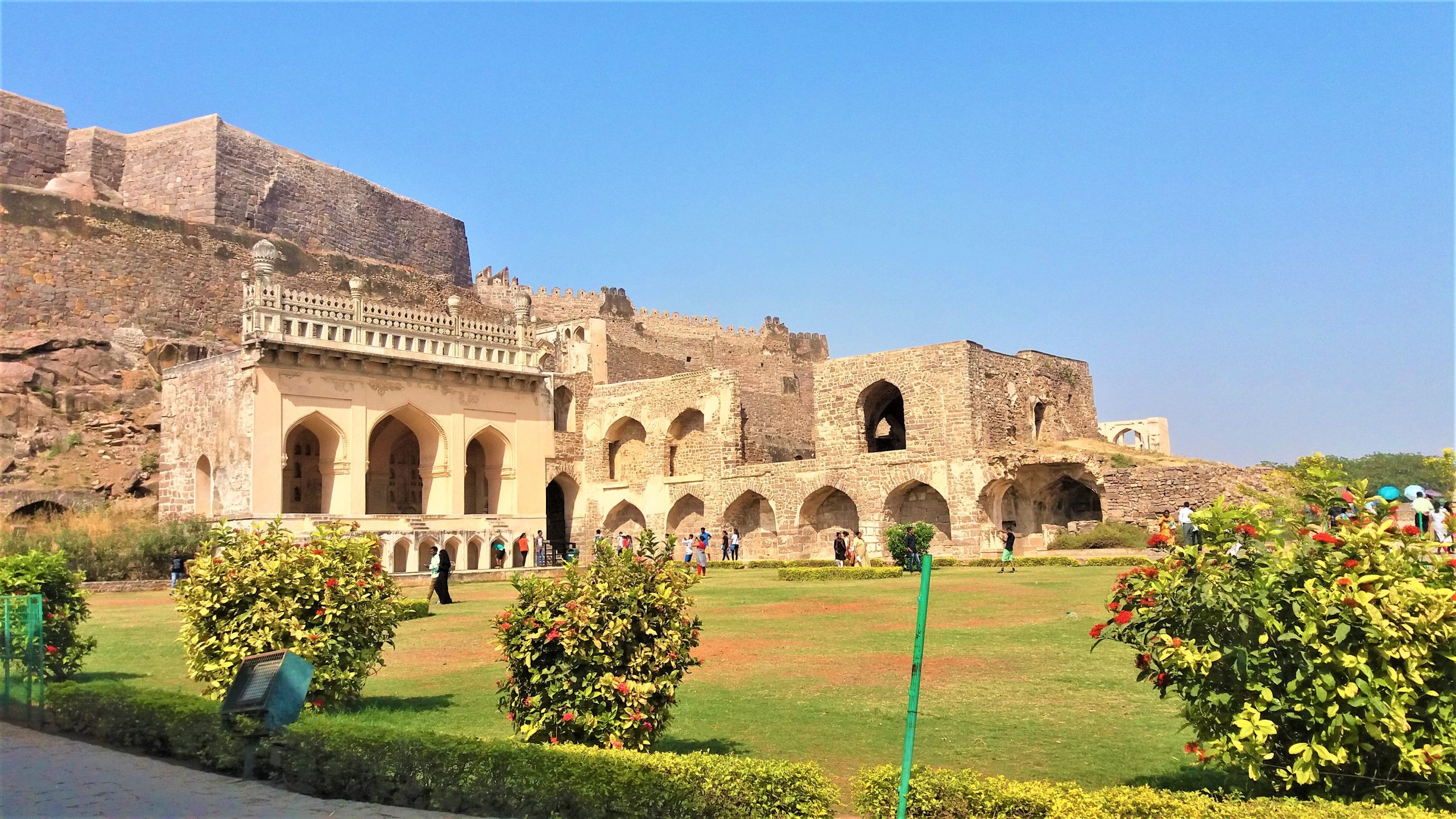 Visit Golconda Fort which is one of the things to see in Hyderabad. It was built in 13th century and is famous for its acoustics effects. Visit this fort at night to witness light and sound show. You can walk around the stunning four minarets Charminar which is the city's iconic landmark. It is famous for its Islamic architecture.  Feel royal at Falaknuma Palace which was a resident of the prime minister of Hyderabad and is now a royal guest house. Visit famous museums such as Chowmahalla Palace and Salar Jung museum which has antique collections of cars, clothes, furniture and many more. Visit iconic tombs such as, Qutb Shahi Tombs, a series of seven tombs and Paigah Tomb which are well known for its beautiful architecture. Get devotional at Birla Mandir which is made of granite. You can have a panoramic view from this temple. Visit Visa Balaji temple which is an attraction place in Hyderabad. It is believed that visa will be approved by seeking blessings of lord Balaji.
Laad Bazaar is a place for shopping lovers. It is also known as Choodi Bazaar as the main attraction in this place is bangles. This market is near to Charminar and has many small shops selling wholesale glittering bangles. This market is operative since the time of Nizams. You can find wide varieties of colorful bangles for low prices. This bustling market is also known for traditional jewellery, pearls, precious stones and antique crafts. It is a hub for wedding shopping. This place is nice to see at night as it will be sparkling with vibrant bangles.
Shopping is one of the best things to do in hyderabad. When you travel to hyderabad during a vacation or for religious holidays then there is always a chance fo you to see a shopping carnival or exhibition at nearby areas during your days of the trip.
Your trip to Hyderabad is never complete until you taste the authentic biriyani. This food is made of flavored long grained rice which is cooked with marinated meat and spices. The vessel is sealed with dough known as Dum and steamed over hot coals. It is the blend of Iranian and Mughlai cuisine. It was originated from the kitchen of Nizams. This lip-smacking biriyani sets the high benchmark in Indian food. You can find the best biriyani in the famous hotels such as, Hotel Shadab, Paradise, Bawarchi and Tabla restaurant.
Hyderabad is also famous for Karachi Bakery. This bakery is famous for fruit biscuits and plum cakes. It has many branches in the city. Foodies never miss to visit this bakery and grab some biscuits.
It is the best day out destination in Hyderabad. This hyderabad film city is set up by Ramoji Rao in 1991. It is certified as world's largest film studio by Guinness Book of World Records. It is spread over 2500 acres and has many shooting locations such as, Japanese Gardens, London Street, Airport, Hospital, Railway Station, Amer Palace and many more. At a time, twenty film units can operate in this studio. You can indulge in activities like city tour, toy train ride and many adventurous activities. It also houses amusement park and many hotels. Visiting this film city is one of the best things to do and fun activities in Hyderabad.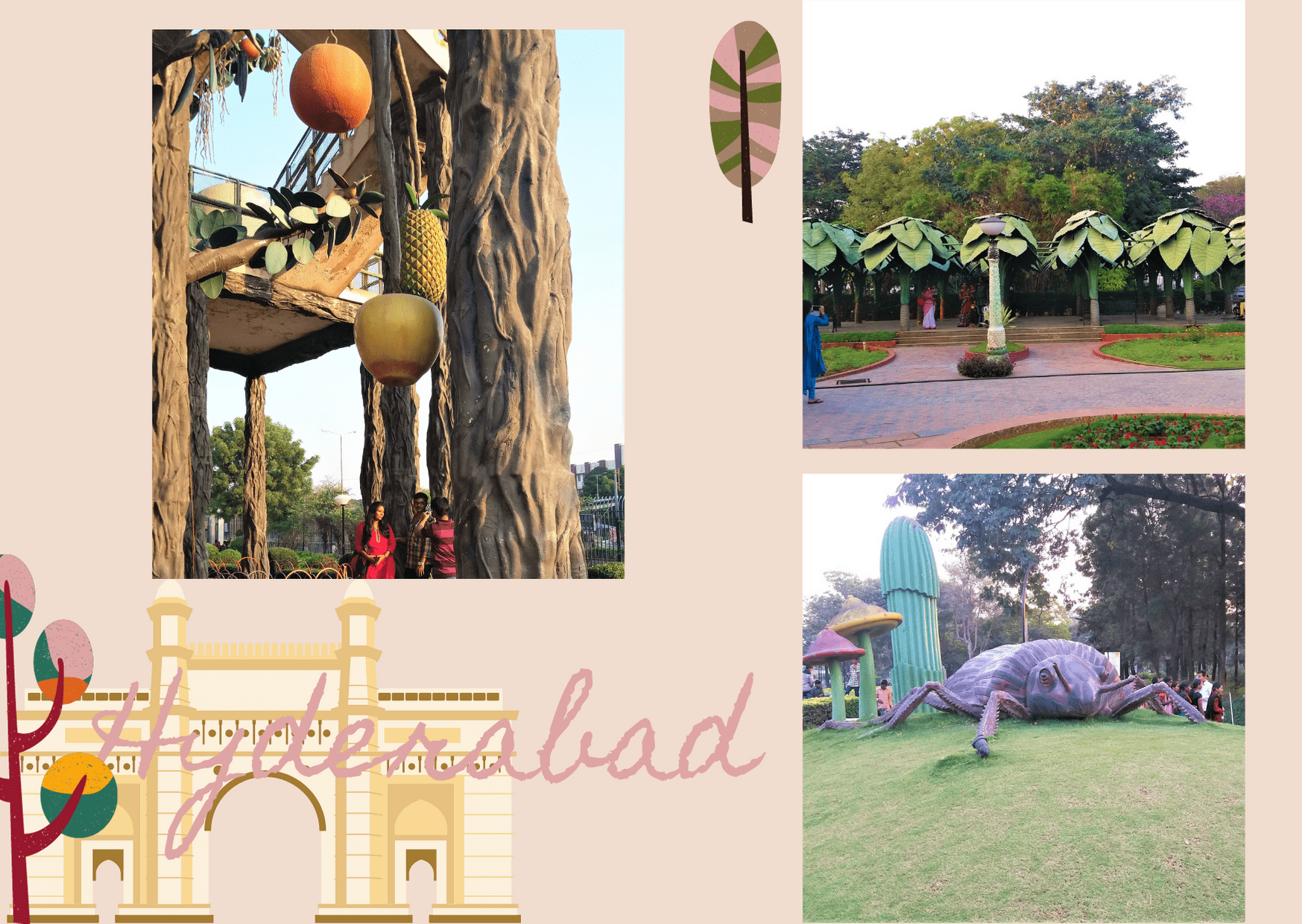 The Hyderabad Zoo Park was established in 1959 and is a great place for nature lovers and one of the best things to do in hyderabad. It is spread over 380 acres and is among the largest zoos in India. You can go for a breathtaking safaris such as, Lion, Tiger and Bear safari. Animals such as, Bengal Tiger, Indian Rhino, Indian Elephant, Asian Lion, Panther, Antelope, Deer, Python and many more can be spotted during safari.  Different species of birds migrate here every year. This park also has a museum. Fun activities for kids such as, mini train ride, Dinosaur Park and Elephant rides attract visitors. This park is one of the must visit place in Hyderabad.
2 Hostel Stay for Backpackers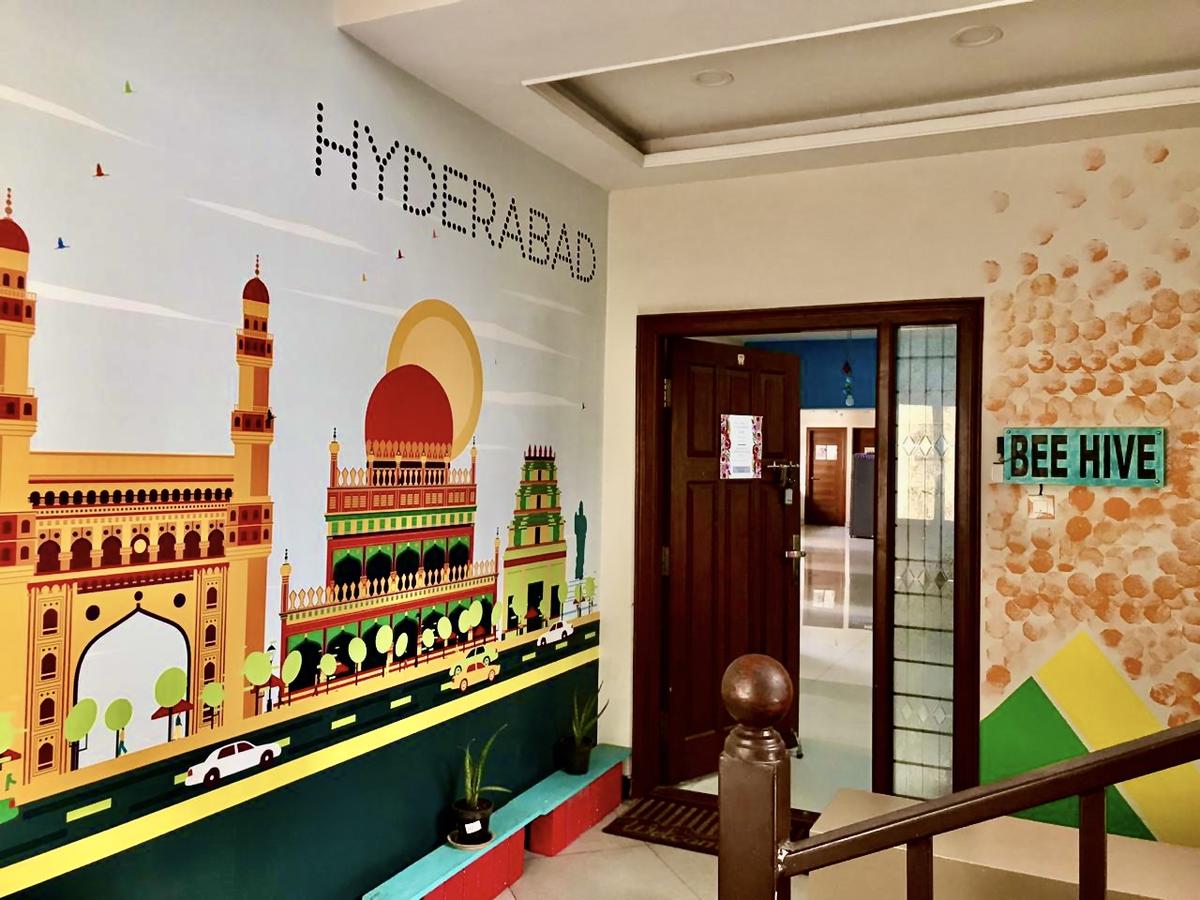 Conveniently located in the Banjara Hills district. Charminar, Birla Mandir, Golconda Fort are within 6 km. Rajiv Gandhi International Airport is 19 km from the property.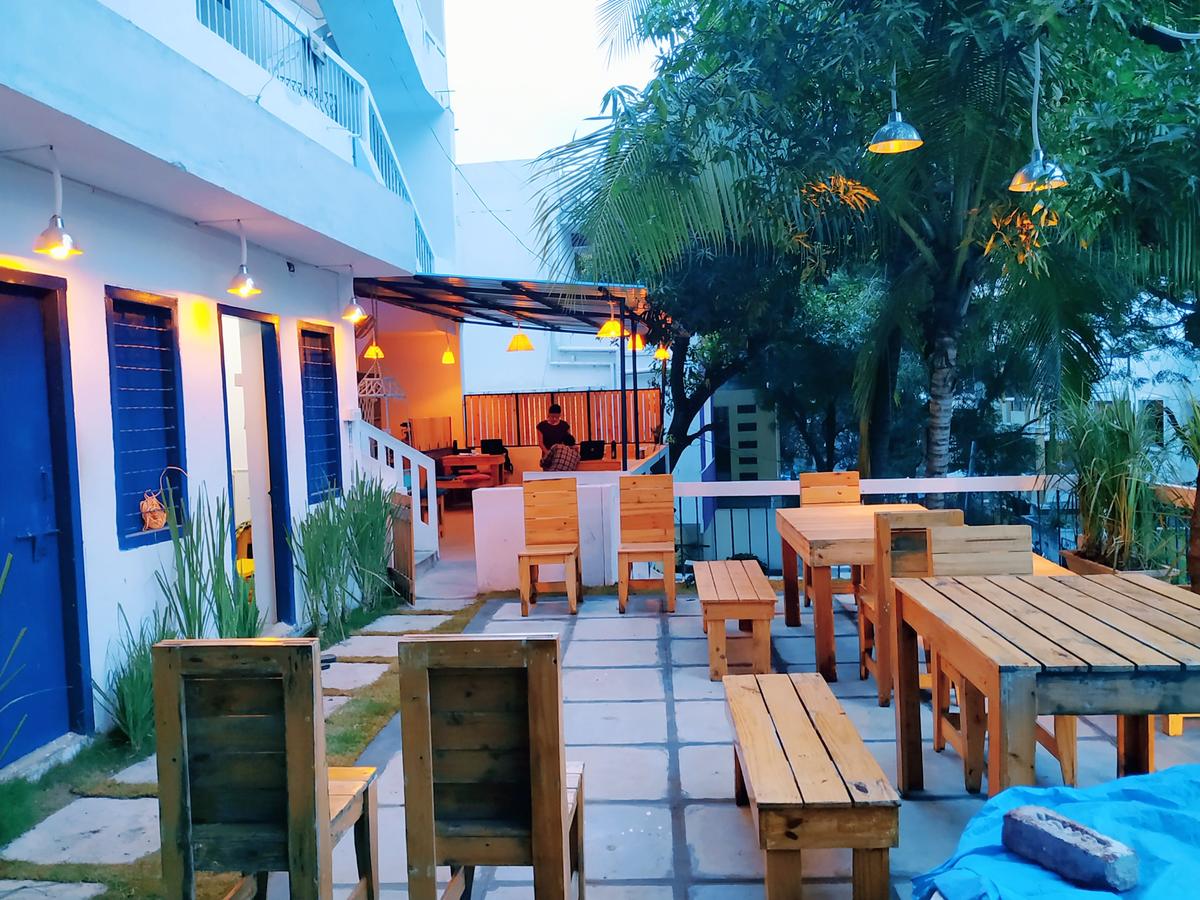 Golkonda Fort is 6 km from Shepherd Stories, while City Centre Mall is 7 km from the property. The nearest airport is Rajiv Gandhi International Airport, 34 km from the accommodation.