Hogenakkal Falls is located in Dharmapuri district in Tamil Nadu and 180 km from Bangalore, Karnataka. It is close to Karnataka and Tamil Nadu border. It is called as Niagara Falls of India. Magnificent rock formation on the river Kaveri makes this place a tourism spot and a must visit place in South India.
Yercaud is a nearby tourist location which is just 3 kms away from Hogenakkal falls so you cover both the places together.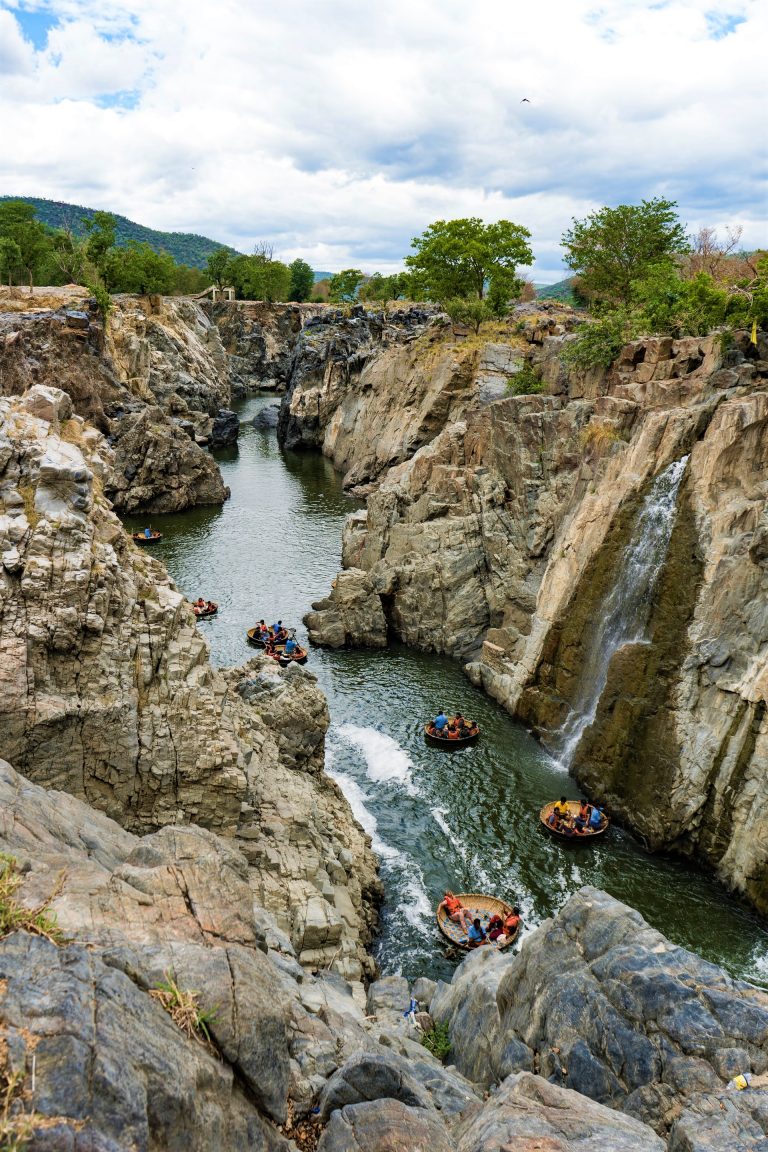 Once reaching Hogenakkal Falls, you can have a coracle ride. Coracle is a small round boat which can accommodate 6 to 7 people. A guide oars the coracle and when you are near the mesmerizing waterfalls, you can experience the gushing sound of water. The coracle will take you near the falls and literally spins. The water splashes on you and it will be your ever remembering experience with this coracle ride. After the ride, it will stop at the banks of river Kaveri. You can swim or can take a dip in holy water. Life jackets are provided here. This water is believed to be a holy water which is rich in medicinal herbs.
You can even have an experience of oil massage by local masseur and get relaxed. Large number of people goes for oil massages. There are many eateries which provide local cuisine. The must try food is varieties of fish delicacies. These are small eateries and offer very less price for the food. Here is how you can make a day trip to Hogenakkal Waterfalls  more enjoyable.
Hogenakkal in April
During Summer the water level at Hogenakkal will be definitely less. Further during summer it will be very hot.
You can reach Hogenakkal Waterfalls early morning enjoy dip in the water and reach Yercaud back by evening is also a good option during April.
This place is heavily crowded during weekends. The best time to visit this place is during the months of October to March.
Stay Near Hogenakkal Falls
Check out these stays if you are looking to enjoy the visit and then return home.
As Yercaud to hokenakkal takes just 3 hrs and If you are in a trip to Yercaud, a hill station which is in Salem district, then you can visit this falls from the same stay you are in and reach back by evening.
If you are into Hogenakkal falls, Dharmapuri and looking for a stay nearby checkout these below options: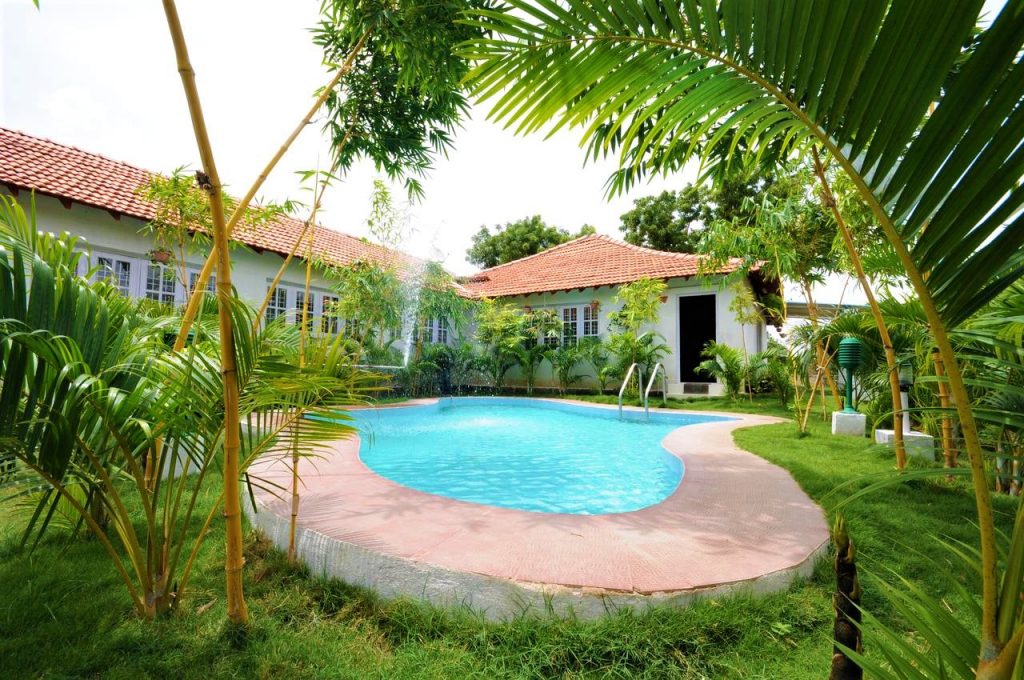 It is a peaceful farm stay with an outdoor swimming poor, a terrace, garden and also offers room with garden view.
Mini Hogenakkal lake is in 2 km, Kesarkulli Dam in 5 km and you can visit Hogenakkal falls which is in 40 km. You can also visit the Palacode market which is in 8 kms.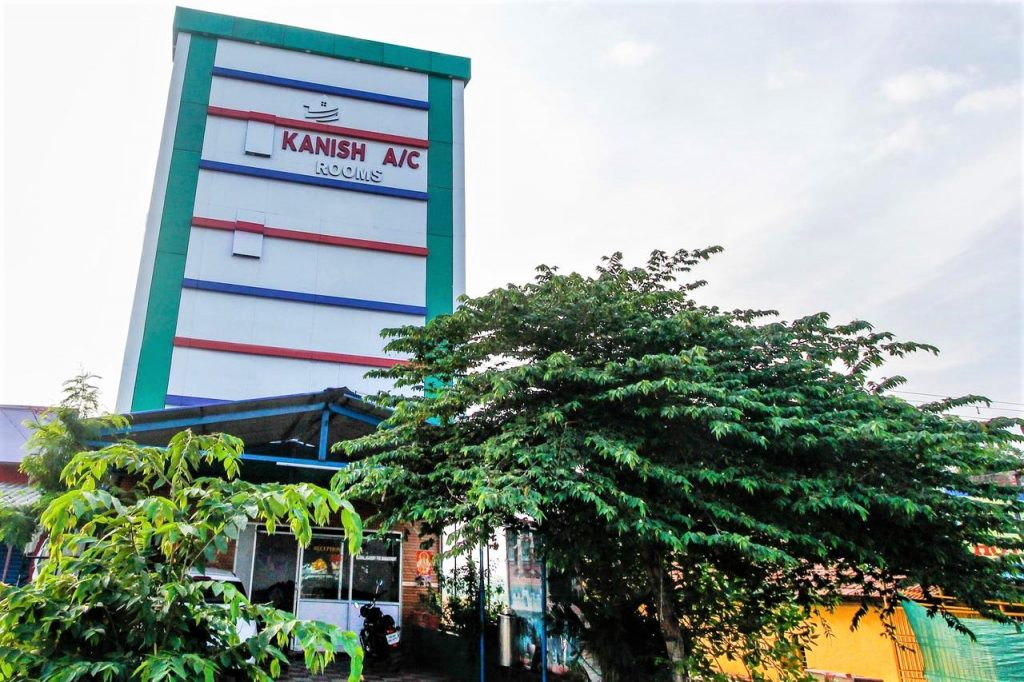 Kanish Home Stay offers 3-star accommodation with a bar, a garden and a terrace. Highlight is they give yo free bikes for ride. Kanish Home Stay is perfect for solo travellers.
Hogenakkal River is 40 km from the stay, Rammakka Eri Lake is just 3 km and Vathal Malai Mountain is 25 km.
Image Credit:  Photo by Sandip Chauhan on Unsplash
Are you planning your weekend, Trip to Chikmagalur would be a perfect option by choosing a home stay would be more comfortable away from your home.
Check out the article on Best Guide for Cheap Travel Destination in India