Founded way back in 1191, the fairytale capital of Switzerland is located on the banks of Aare River. Bern, which is one of the most beautiful cities in the world, is unquestionably one of the best places to visit in the world.
Bern often gets overlooked by tourists despite being the best preserved. In reality, Bern offers a lot more than Switzerland's other renowned cities, and possesses a number of invaluable gems. The city's vibe is complimentary to its imagery. The capital is much more than what a camera lens is capable of capturing for it is certainly one of the finest places on earth.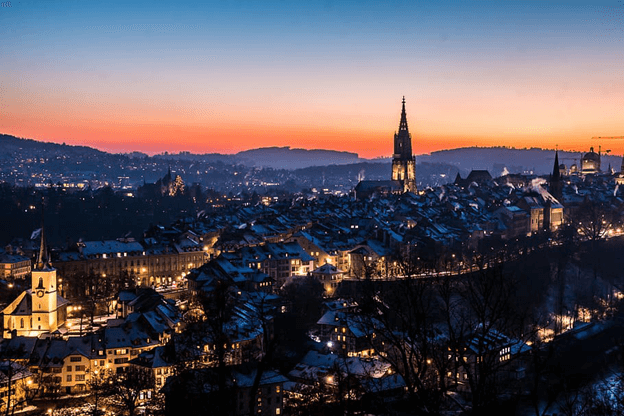 Bern is home to some of Switzerland's greatest museums, galleries, and a lot more. A few of Bern's amazing sites to discover are:
For over a thousand years, Bern's ancient linkages have been well sustained. The entire city has intriguing architecture; buildings and houses which were constructed over 500 years ago immediately transport you back in time at the first glance.
One such renowned place is Bern's Old Town.  In 1983, the Old Town was declared a UNESCO world heritage site due to its architectonic treasures. The town itself is modestly built having the longest streets in Europe to house shopping arcades, and being surrounded by exquisite houses.
In the Old Town, there are cobbled lanes amongst traditional buildings which later changed into shops. The exteriors are beyond admirable!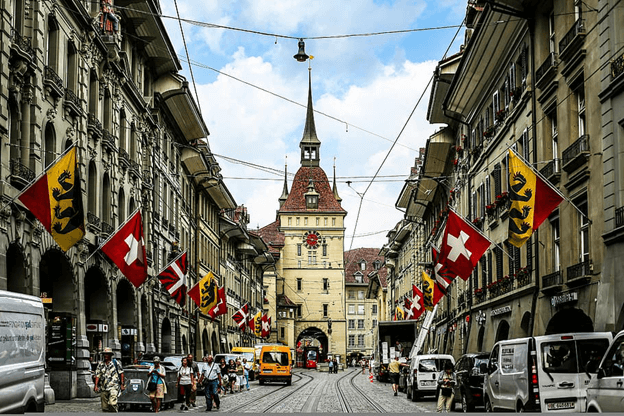 Today in Bern, the Old town is ideal to go shopping and dining out in the best restaurants. You can feel the mix of modernity with history. Thus the Old Town effectively makes Bern one of the most attractive places in the world.
The Rosengarten is one of the most beautiful locations in the world, a place of indescribable wonder. It is an understatement to call this garden pretty. The Rose Garden Park was designed as an open space park in 1913, and has some of the most breathtaking views.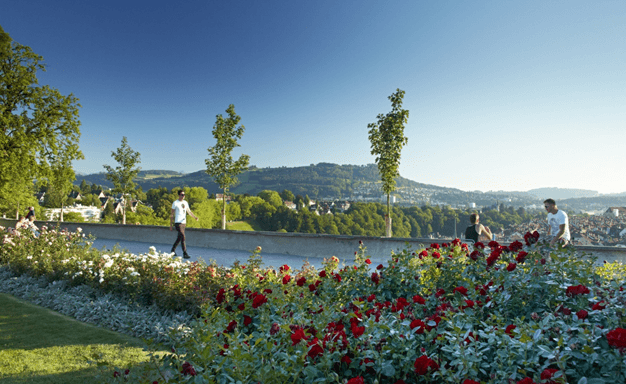 The park has over 200 types of roses and other flower species, and the finest architecture, which makes it no less than a miracle garden on earth. Besides these, the park also has top-reviewed restaurants, pavilions, and picnic areas.
Discussed all over the globe, The Bern Bear pit has the city praised for being one of the most scenic places in the world. For those who don't know, the bear pit was opened in 1857 because the bear symbolizes the city of Bern (read more about this ancient legend). Since then it has been renewed a couple of times to meet the requirements of bears. Consequently, in 2009, the Baren Park was made which displays bears for entertainment; especially bear-baiting.
It is a major attraction for tourists who are amazed to see Bern's efforts in valuing their history and their forefathers. The bear pit also portrays Bern's welcoming attitude towards nature, which is simply admirable. Truly Bern is one of the most beautiful cities in the world.
Reusable bottle holds about 20 oz. and fits in car cup holders and backpack pockets. 
BPA-free Water Bottle: Food-safe and made from sustainable and socially responsible materials
Even though Bern is a combination of unique architecture and art, the city's beauty lies more in its gardens and historical buildings. There are many open green spaces that have the city looking less like a concrete jungle.
Similarly, while it may sound cliché, Bern's true essence is found in its culture. Despite how shy the city may seem at first glance; Bern is extremely diverse and welcoming just like all of Switzerland. Citizens of Bern speak German and French, take their traditions and values quite seriously, and are environmentally conscious.
Bern is widely famous for its wholesome Berner Platte, which is a scrumptious dish containing a variety of meat and sausages. The city also has a steady supply of Switzerland's cheeses that are renowned all over the world.
Bern is the historic city you would want to explore for a break from life and connect with history. Just a walk around will let you wallow in its beauty and witness its uniqueness.

Please let us know if you found this post useful and what you are looking for through comments, we would love to help you out in that..
This post contains affiliate links, which means we may receive a small commission, at no additional cost to you, if you make a purchase through these links.