Sorrento is easily one of the most stunning destinations in Italy. The small town, which rests on the side of a cliff overlooking the Gulf of Naples and Mount Vesuvius, has something to offer every traveler. Whether you're looking to relax on the beach, sample world-class seafood, or explore centuries-old churches and castles, Sorrento holidays have it all.
Sorrento coast has so much to offer that picking just one thing to do or see can be quite difficult! That's why we've created this ultimate Sorrento to-do list to make sure you don't miss out on anything on your holidays in Sorrento!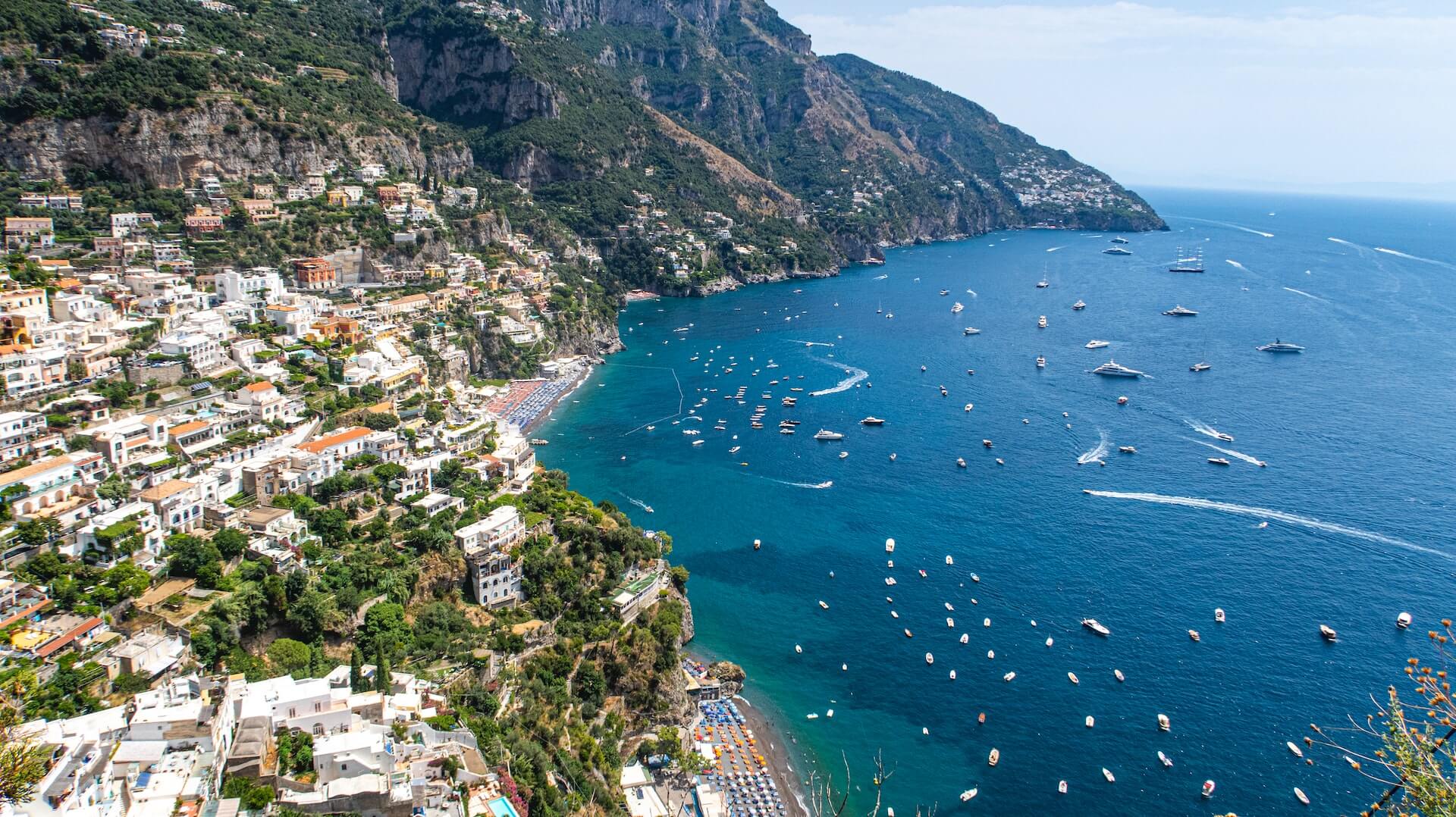 The Best Time to Visit Sorrento
Sorrento's gorgeous coastline is characterized by huge valleys, high mountains, and pristine beaches. The location boasts a lovely Mediterranean climate that ensures year-round warmth and sunshine. The greatest time to visit Sorrento town is during the middle of summer. The average temperature is 31 degrees Celsius, which is ideal for a sunny, relaxing day on the shores.
Sorrento in October is one of the peak times for tourists to explore the city. During this time of year, the stores, hotels, and restaurants are bustling, and ferries to and from the islands and nearby coasts in Italy run continuously!
The Best Hotels in Sorrento, Italy
Sorrento beach Italy
is the ultimate vacation spot, with an influx of thousands of visitors coming from all over the world every year.
From celebrities to renowned artists and locals around Italy, Sorrento beach Italy is bustling in every season! Amazing as the natural scenery of the Sorrentine Peninsula is, it should come as no surprise that the region is also home to a plethora of five-star hotels.
These
Sorrento hotels
provide the utmost comfort you need after a tiring and exciting day of exploration around the city during your holidays in Sorrento! In addition to providing a place to rest and a convenient location from which to explore Sorrento's villas, vineyards, and lemon orchards, many Sorrento hotels also double as romantic restaurants and attractions.
Relais Blu
,
Grand Hotel La Favorita
, La Minervetta, Conca Park Hotel, and
Grand Hotel Excelsior Vittoria
are a few of the renowned Sorrento hotels that are worth the price!
Five Exciting Things to do in Sorrento, Italy
Sorrento's waterfront, where the Amalfi Coast meets the Bay of Naples, offers some of the finest views in all of Italy. What is the best way to take advantage of this picture-perfect location when you visit Sorrento? By hopping on one of the many boats that run from Sorrento to Capri and back daily! This guide will help you figure out how to do just that while giving you five other exciting things to do during the Sorrento Italy holidays!
Head Start from Piazza Tasso
The best place to head start your journey through
Sorrento city
is Piazza Tasso. Sorrento's main square, Piazza Tasso, honors the town's native son, the Renaissance poet Torquato Tasso and has become a hot spot for tourists and locals alike for a get-together. The bustling road intersection is dotted with a wide variety of restaurants, cafes, and pizzerias!
While you enjoy the classic Italian espresso in Sorrento town, you can explore the mysterious "Valley of the Mills," located right behind Piazza Tasso. Once a vibrant community of a plethora of wheat mills, this neighborhood has since been cut off from the ocean and natural ventilation, creating a gorgeous gorge and vantage point for travelers on their holidays in Sorrento!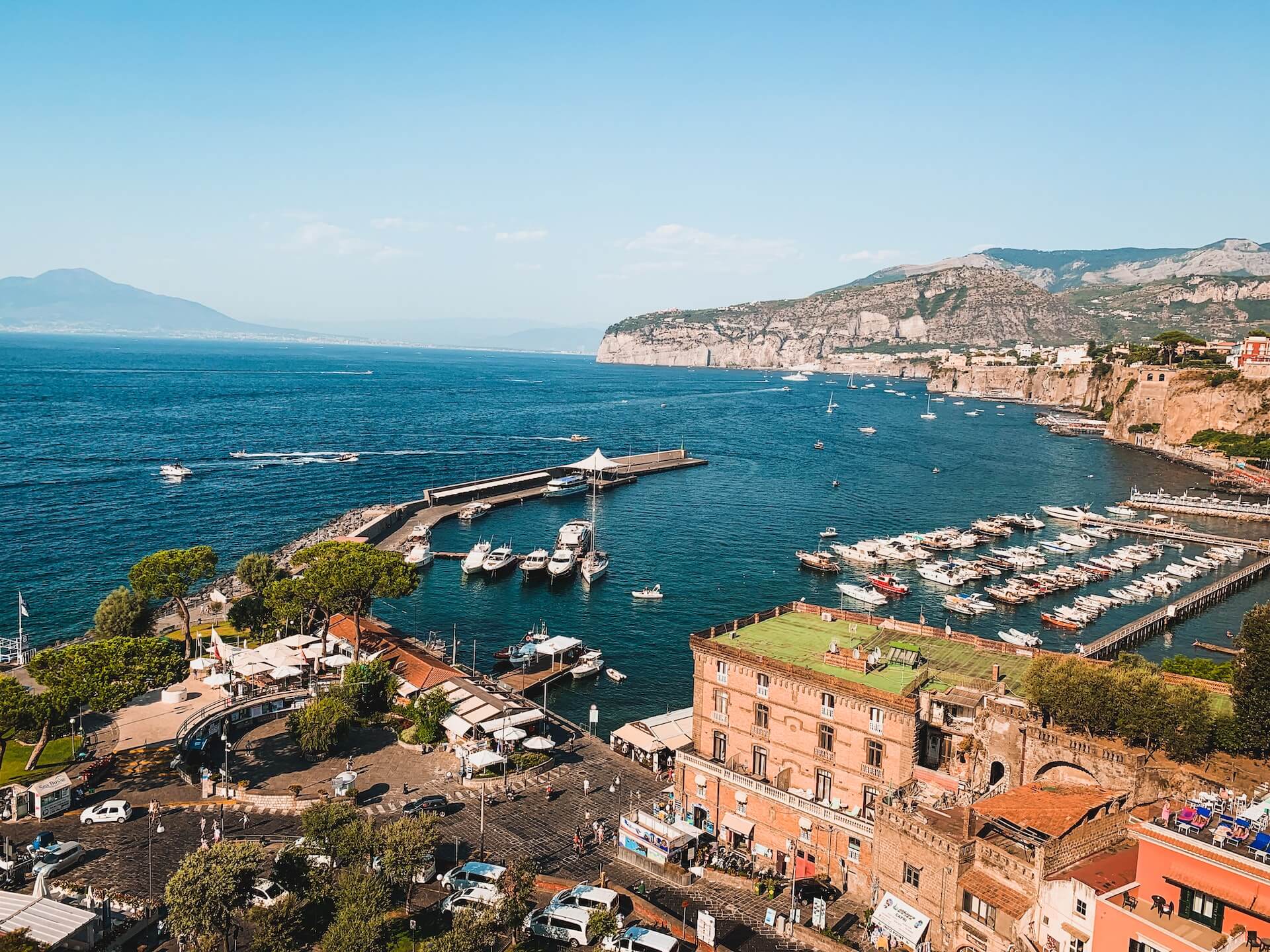 Mariana Grande
is a historic fishing village located just 15 minutes away from west Sorrento town and is one of the best spots for a family lunch at the beach! The popular Sorrento port offers the ambiance of a quaint Mediterranean village, complete with pastel-colored houses, brightly painted boats, and a variety of eateries overlooking the volcanic sandy beaches of the Bay of Naples. You can still watch fishermen unloading their catch each morning on the
Sorrento port
, and it is then prepared for cooking in the restaurants that are located along the coastline.
If you're a fishing enthusiast, wake up early and witness these fishermen at work! A hotspot for fishermen, this Sorrento coast is one of the greatest spots to get seafood! Take the family and friends for traditional Italian cuisine at Da Emilia, Bagni Sant'Anna, and Bagni Delfino to try the best seafood of your life!
Take a Day Trip to Capri and Amalfi
The Bay of Naples is rich in history and culture, and Sorrento beach Italy has a central location that makes it an ideal base for day visits to any of the surrounding areas, so you can plan Sorrento day trips with family and friends! The city's vibrant coast is easily accessible by various means of transport and is well connected to stunning nearby cities like Sorrento to Amalfi, Capri, and Pompeii. Any Sorrento tours are incomplete without a day trip to the following tourist hot spots!
Capri is one of the most visited places in Campania because of its spectacular views, crystal clear waters, and intriguing history and culture. If you are planning the Sorrento Italy holidays, then taking a day trip from Sorrento to Capri is a must-visit on your itinerary! The coast is a convenient departure point for Sorrento day trips to Capri because there is always a ferry operating between the two cities.
Unlike Amalfi and Salerno, where ferries to Capri operate exclusively in the summer, these ports have year-round access to the island. So you can avail of unlimited Capri tours from Sorrento! The ferry takes between 20-30 minutes and costs around $22. Find out more about the best Sorrento tours available when you visit!
The picturesque Amalfi Coast is to the east of Sorrento and is renowned for its roads that snake through magnificent cliffs and clear skies! The historic port of Amalfi is a must-see for any visitor to Sorrento city, whether they're just passing through for the weekend or planning a dream holiday. The best way to get the most out of your day trip from Sorrento to Amalfi is by driving through the scenic routes and the iconic Amalfi coast, taking in all the beautiful sights along the way!
Your Sorrento holidays will be incomplete if you don't try the delectable local and authentic cuisine that the Italians are famous for! Sorrento is a fantastic destination to dine because of the high quality of its food and the enthusiasm with which it is served.
Sorrento, like the rest of Italy, emphasizes on providing good food and wine to all the locals and travelers alike, with streets dotted with various cafes and pizzerias. Delicious olives, tomatoes, peaches, cherries, and oranges are grown locally thanks to the volcanic soil in this region of Italy.
Marina Grande on the Sorrento port is your go-to spot for fresh seafood, and
Gnocchi Alla Sorrentina is a simple yet sophisticated dish
that is popular around
Sorrento city
.
Sorrento is also known as the lemon town because the rare variations of lemon are grown here despite the cliffside terrain of the city, making these lemons more special! Don't forget to try the one and only Limoncello, lemon-infused alcohol that is native to Sorrento town and is the best in all of Italy!
Take a Dip in Bagni Della Regina Giovanna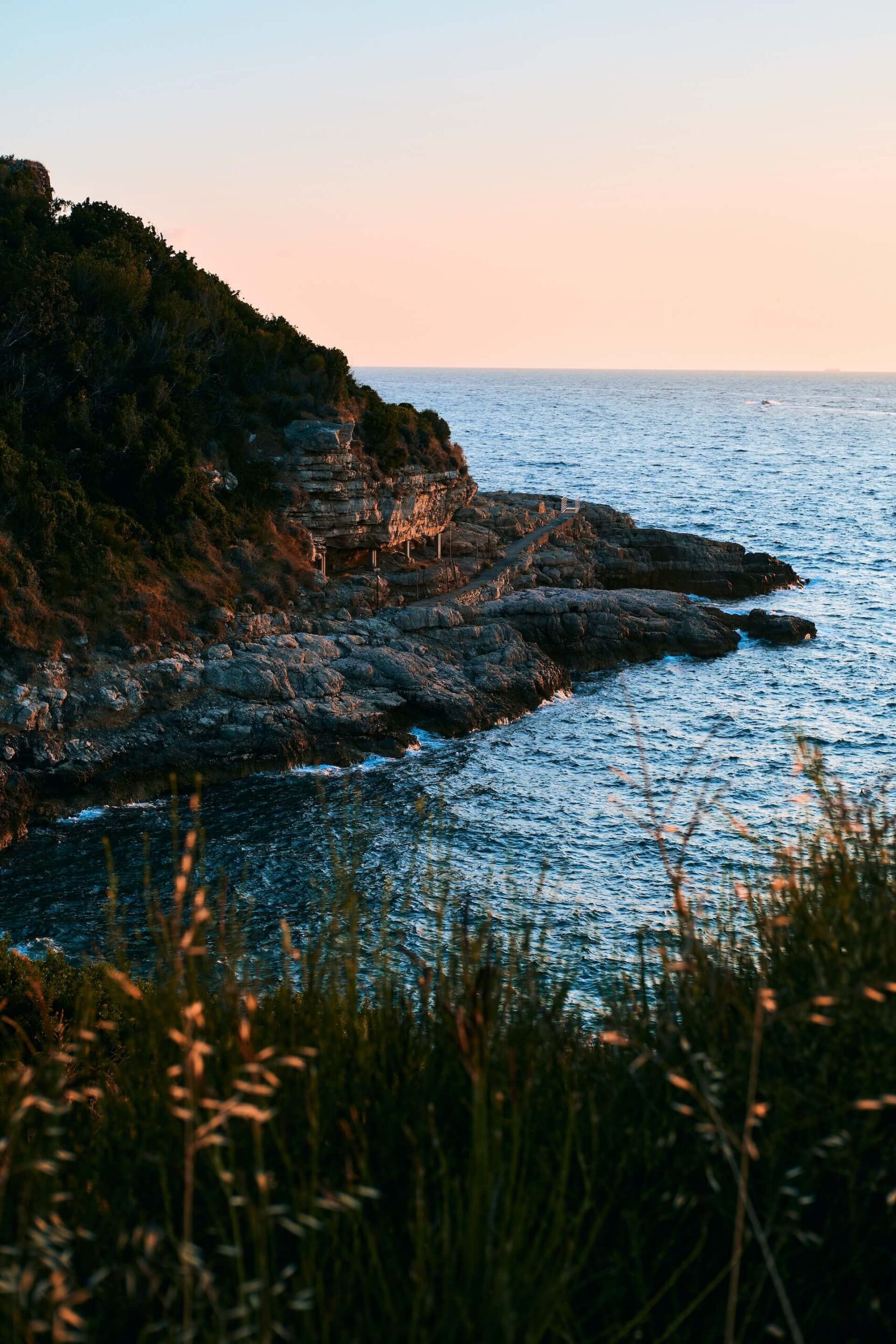 The
Baths of Queen Giovanna
are a great area to relax in the shade of the rocks, bring a book, and cool off during a hot summer day in Sorrento.
One of the most charming spots on the Sorrento coast
,
the Baths of Queen Giovanna
which is a romantic and wild spot that exudes incredible allure! If you visit
Sorrento in October
, then the cool, turquoise waters of the pool are a welcome relief on a steamy summer day.
During the years 1371–1435, it is reported that Queen Giovanna d'Angio of the Kingdom of Naples frequented the area, spending scandalous amounts of time in the sea with her many lovers. A 600-meter route leads to the site; after about ten minutes, you'll be greeted by a dramatic backdrop of the Mediterranean and the remains of an ancient Roman villa that formerly stood there!
The Land of Lemons Awaits!
The beauty of Sorrento is enchanting, luring travelers from all over the globe with its irresistible charm, stunning beaches, delicious cuisine, and friendly community.
While Sorrento is a small city, it has an abundance of majestic spots, which can be confusing for most travelers. This guide will help you navigate through the most amazing locations and explore your Sorrento Italy holidays!

Please let us know if you found this post useful and what you are looking for through comments, we would love to help you out in that..
This post contains affiliate links, which means we may receive a small commission, at no additional cost to you, if you make a purchase through these links.