The greatest trend to have emerged in the past year is biophilic interior. It is an exciting and limitless interior design style, which is both beautiful aesthetically and great news for both your home and garden. A biophilic home design is set to become an incredible part of your home, expected to raise the value of your home when implemented correctly.
In the post-pandemic era, we need more healing than before, which means that once you have decided on a biophilic home, you must do it right. The biophilic design harnesses the healing attributes from nature and brings them into your home.
However, if you are wondering how to incorporate this wonderful design into your home, then read on, because this blog has all the tips and tricks you need to nail the biophilic home design flawlessly.
What is Biophilic Design?
The rules of biophilic design are simple. They require the incorporation of outside elements within your home, and one of these is the use of natural light in your living space or work. It also includes color schemes inspired by nature and house plants.
It can also refer to the overall construction of a home, which includes spacious windows, fountains, or anything that is inspired by or incorporates nature. Most common construction features include skylights, hexagonal windows, or ledges that are used to grow ivy or plants outside the windows of the house.
Use as Much Light as Possible in Biophilic Architecture
One of the most important things you need to do is to increase the amount of light that enters your room. Blinds and curtains could also be utilized but should contain biophilic design to fully incorporate biophilia.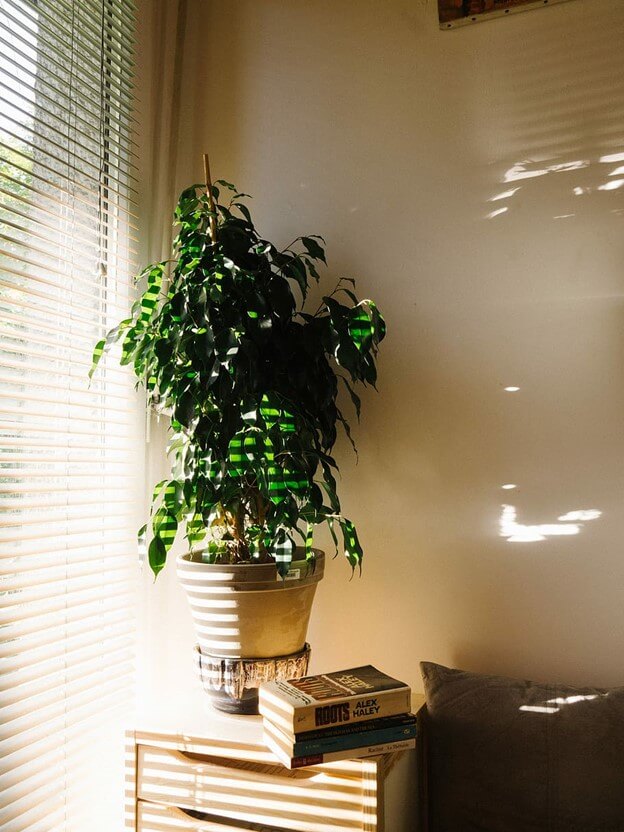 A great example of using both plants and light to achieve a biophilic home design is seen in this image on Wallpaper Flare, where you can find various inspirations for this style.
Start by changing the layout of your room; move the furniture closer to the windows and clear up the space around the window, both inside and out. Maximize your exposure to light, and let it freely into your home.
Use a Green Color to Define Biophilic Design Scheme
Green is the most natural color you can use. A biophilic home design favors green over any other color, so either accessorize your space with plants or paint a room a soothing sage. It is known that green soothes you. It is also the direction that popular designers are heading towards, according to sources, which is a great way to stay ahead of the trend.
Biophilic green walls, furniture, and even a painting that accentuates the natural shades of green are enough to brighten up your home.
Use Natural Shapes as a Modern Biophilic Design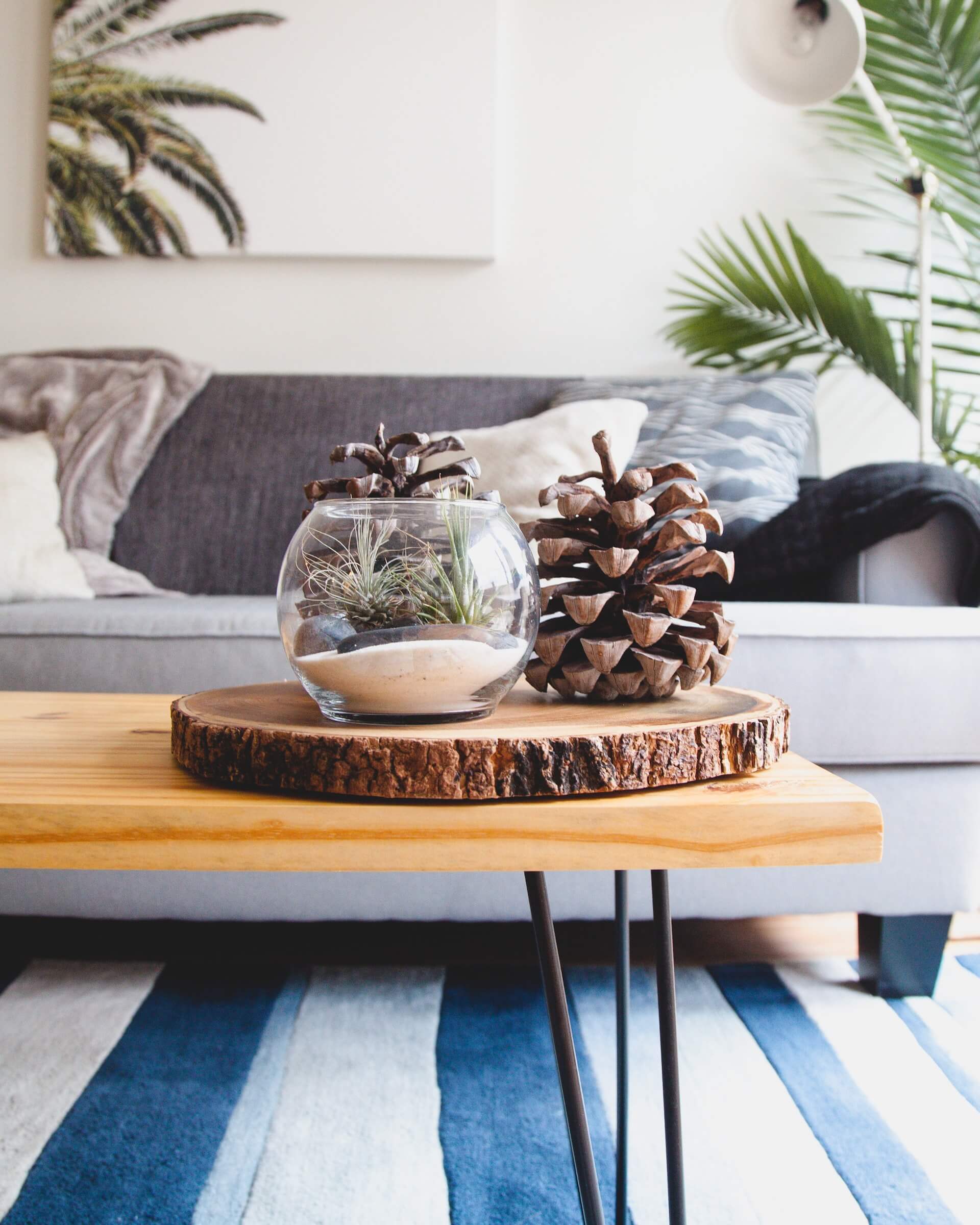 You must have seen shapes that made you feel happy or pleasant, such as arched doorways, circular tables, or fractals. Patterns like these are known to promote positive feelings in you because they are connected to nature. It is similar to why dentists or doctors have aquariums in their clinics.
Curves and imperfections in design such as scalloped details, botanical motifs, and fractals are known for their resemblance to ferns and tropical leaves. A great example of natural shapes and elements being used to please the eye and soothe the mind is this coffee table and the natural elements it was inspired from, seen on Unsplash, and it's a great encouragement for your own.
Biophilic Designs are a Move towards the Future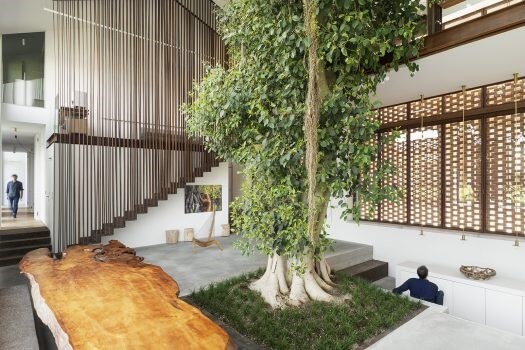 In addition to raising the value of your home, a biophilic home design is an eco-friendly and healthy option, both physically and mentally. Though it can be done on smaller levels, such as a new house plant, a fishbowl, outdoor plants, or a window designed in a hexagonal shape to mimic a beehive, or larger projects, such as those Carlo Ratti, which have gained attention rapidly in the world of architecture and interior design.
His creations range from simplistic designs for the home as seen below, to massive structures, such as a fifty-one-story vertical farm in Shenzhen, in China.
Biophilic interior design has set a precedent where natural and organic elements of nature have been brought into homes, in turn testing the boundaries of what interior design can accomplish. With various artists and architects taking this biophilic design concept style in stride, there is no shortage of ideas for you to use and connect with nature while relaxing in your home.
This post contains affiliate links, which means we may receive a small commission, at no additional cost to you, if you make a purchase through these links.