There's a chain of islands located within Indonesia, and these islands boast an array of tropical landscapes and expansive natural wonders. The Komodo Islands are one of the few places where you can enjoy the luxury of sleeping on white-sand beaches, paddling through mangrove forests, and diving with sharks, all on the same day. Komodo Island Indonesia has one of the highest concentrations of dragons globally, and it is home to one of the most magical beaches out there.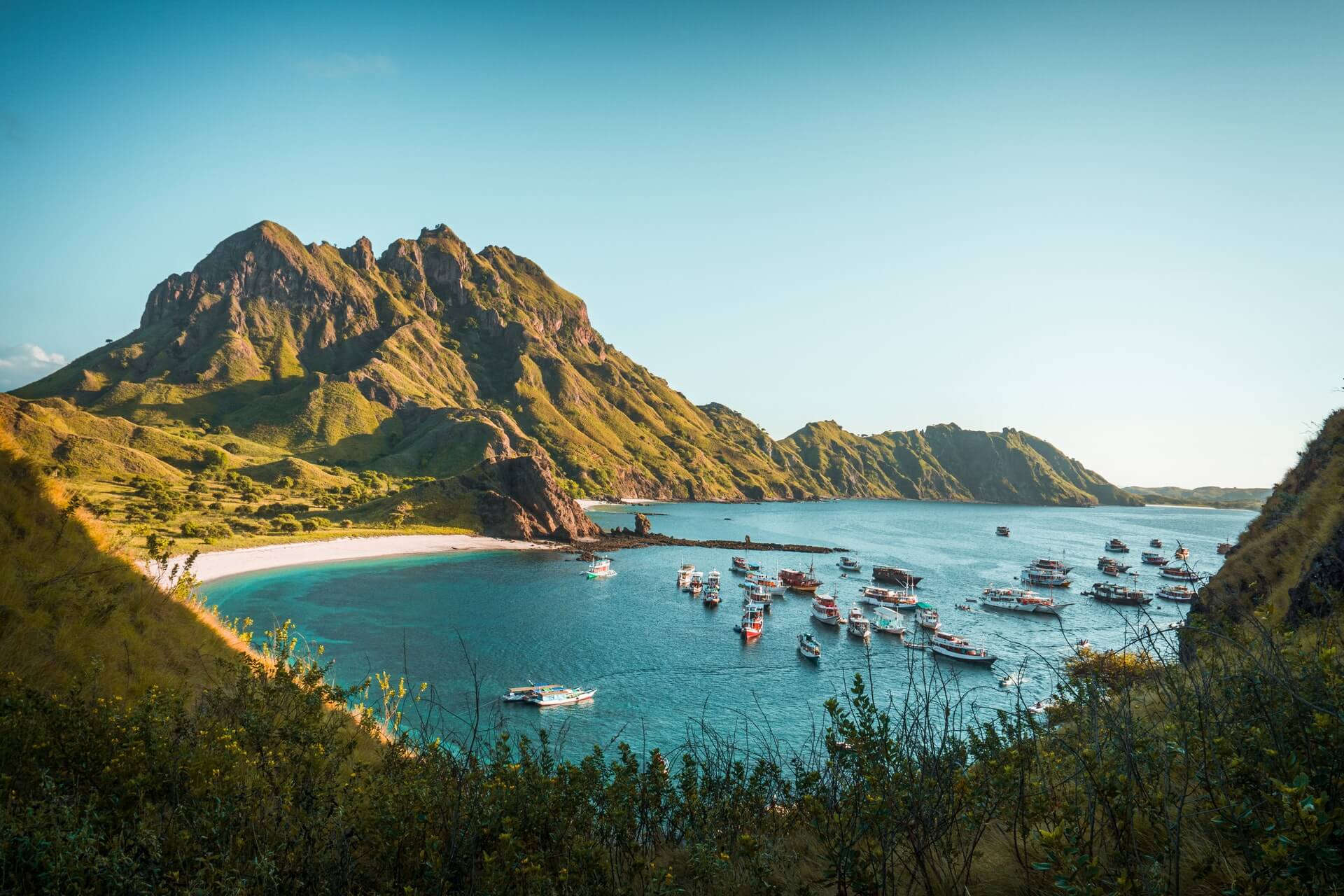 It consists of three larger islands and over two hundred smaller ones scattered throughout The Flores Sea. What makes this Island more interesting are dragons. There's a species of lizard known as The Komodo Dragon, and they call these islands home. These animals can grow up to ten feet long and show their teeth when hungry. So if you're an animal-lover and want to witness something unique, I suggest you take this trip!
You can learn about all the different species of Komodo dragons living on the island and how they adapt to their surroundings at the Komodo Island National Park.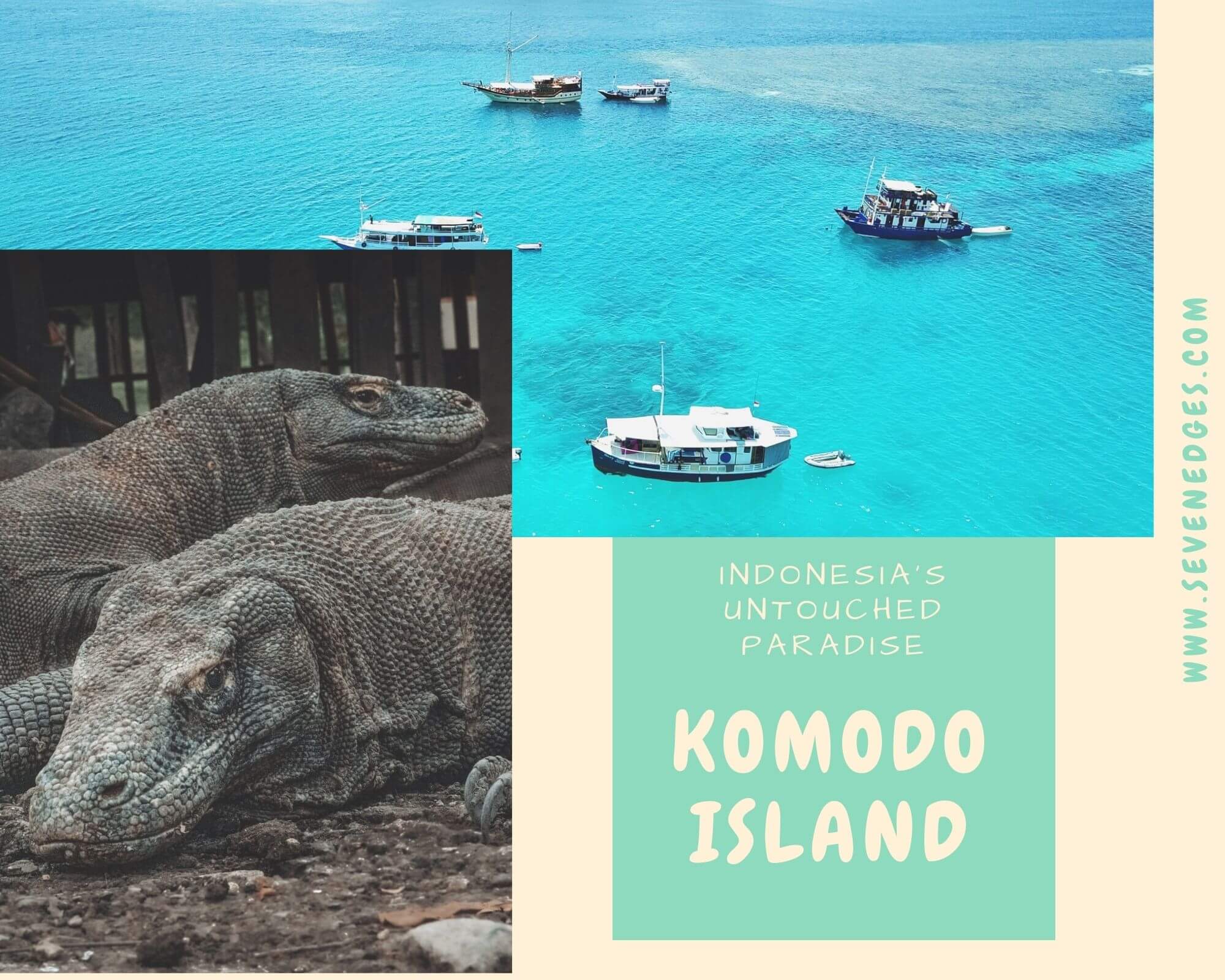 Things to do on the Komodo Island
A trip to Komodo Island, Indonesia, shouldn't be just about scuba diving or whale watching. You can find all of those activities and more on several other islands nearby. The island has become a hot spot for foodies. Several restaurants have popped up across the island that influential international travel magazines have recognized. They serve dishes inspired by authentic cuisine from throughout Indonesia and high-end dishes made with local ingredients.
The rugged terrains of the island, coupled with the mesmerizing beaches, create a beautiful landscape.
Scuba diving, snorkeling, island hopping (in a traditional wooden boat), windsurfing, are a few of the various fun activities Komodo Island offers. Whether you're visiting from Bali or from Jakarta, one of these activities should be on your bucket list! We recommend that you combine at least two so that you can make a full day out of it. Komodo Diving is a popular water sport in the North and South Komodo.
The rugged terrains of the island, coupled with the mesmerizing beaches, create a beautiful landscape.
Where to Stay in Komodo Island, Indonesia
When you're deciding where to stay on Komodo Island, it's important to consider what kinds of activities you want to do. Some resorts and hotels have their own pools or gyms, while others have breathtaking beaches. According to
wandernesia.com
, Ayana Komodo resort is the most luxurious Komodo Island Resort with world-class hospitality
.
  A few have a combination of both! If water sports are more your thing, make sure that there are plenty of activities like kayaking and snorkeling wherever you choose. Check out
Agoda.com
to book your Komodo Island Hotel in advance.
The rugged terrains of the island, coupled with the mesmerizing beaches, create a beautiful landscape.
Plan your Komodo Island Tour between May and June if you want to witness authentic local culture. However, you can also choose to visit in July and August; most tourists visit during these months because they're less likely to experience rainy weather.
How to Get There, And How Long Does It Take?
It's approximately a 10-hour flight from Bali to Labuan Bajo (the gateway to Komodo). The flight may be long, but once you land on Labuan Bajo, it's easy enough to find your way around. Mybalitrips.com offers a great variety of prices for Komodo island tours from Bali and neighboring islands. You can go from Bali to Komodo Island using alternate means of transport like ferries and yachts. It all depends on your expenditure and the level of adventure you are looking for. From there, boat trips of differing lengths take tourists from nearby Tamanu villages to either of two islands: Rinca or Komodo. A round-trip ticket costs about $15.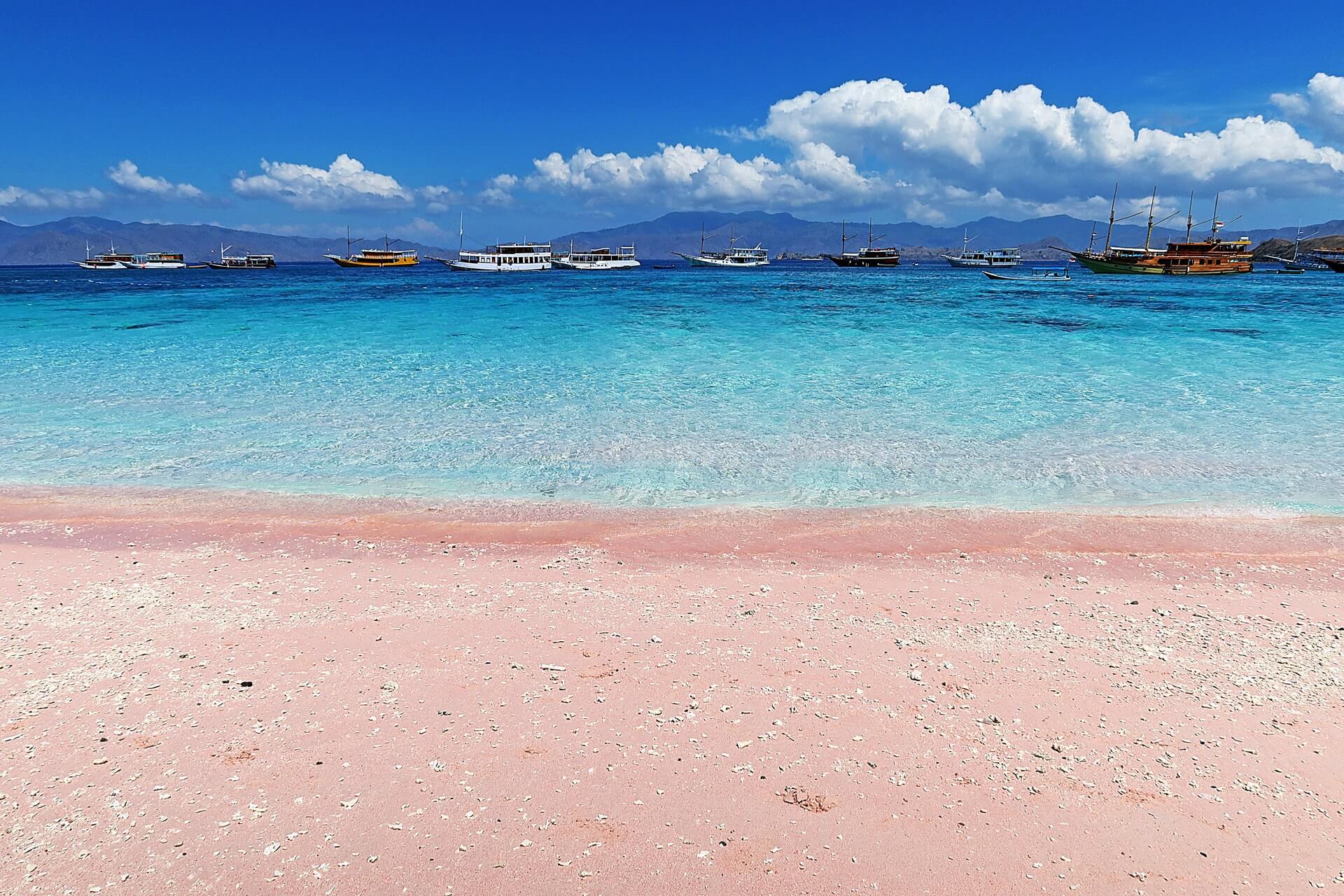 A shimmering pink-hued beach on Kooddoo, Komodo Island Pink Beach is an island in southern Komodo National Park. Pink Beach is a great place to go snorkeling; you'll see manta rays and even whales in their natural habitat.
Most of all, though, Pink Beach shows off why Indonesia deserves its reputation as one of Asia's best dive destinations: the reefs are alive with fish and coral, thanks to plenty of nutrients from freshwater lakes on nearby islands; this way, there are tons of restaurants where you can dine on freshly caught tuna or barracuda.
Even if you don't know how to scuba dive, these local spots offer lessons so that no matter how far away you might live, you can still come back again. Whether it's a weekend getaway or a relaxing honeymoon, you won't want to miss out on what Komodo has to offer – and Pink Beach should definitely be your first stop! Chalkieandthechippie.com offers a complete guide for visitors before going on a Komodo Island Sailing Tour.
Visit Komodo Island for your next vacation and witness these awe-inspiring views as well as the infamous dragons yourself!

Please let us know if you found this post useful and what you are looking for through comments, we would love to help you out in that..
This post contains affiliate links, which means we may receive a small commission, at no additional cost to you, if you make a purchase through these links.