Having an impressive entryway sets the atmosphere of your home and makes a long-lasting impression on your guests. Playing with your foyer design is just as fun as decorating any other room. With so many options or entryway ideas to choose from— modern, chic, bohemian, or traditional— choose the one that suits your style and is in your comfort zone.
Our suggestion would be something welcoming as well as functional. Read along as I discuss some of my favorite entryway ideas!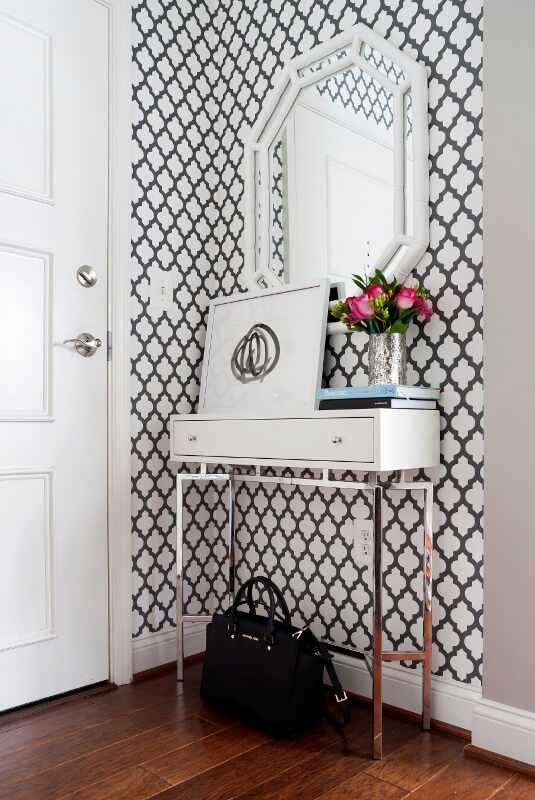 There is no limit to your ideas. Go minimalist or go bold, both approaches will give your entryway a refreshing outlook. For a modern touch, install some monochrome geometric tiles or a rug to capture the attention of the visitor right away. Adding chic lighting right at the entrance will give your space a contemporary look.
A foyer interior design is always incomplete without a mirror. Place it right next to the door, or on the wall straight from the entrance. For colors, induce bright hues with a combination of black, white, or grey.
The geometric print on the wall is complemented with a flower vase and a piece of art. The flowers add a pop of color to this monochrome entryway idea.
Shop these Entryway Essentials!
If you are an interior design enthusiast, you know that everything needs to be Boho. Well, if you are looking to make a statement among your friends and wish to stay up to date with trends, we recommend that you go Boho chic, and play with the entryway decor.
If you have a smaller entryway, don't worry; you can still pull this off. Add a wooden shoe rack that can be used as a stool or an ottoman. This fulfills the space needs and can be a nice touch to your foyer. To give your space a bit of nature, place a potted plant, preferably painted white. And for the wall above, get some cacti artwork to complete the boho look.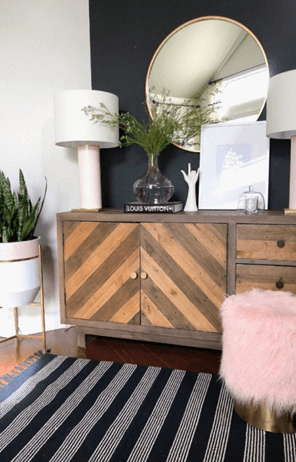 This setup displays a boho entryway idea that you can easily follow. Either place a compact stool and a storage rack or keep a small ottoman along to make a stunning impression on your friends. A retro table or a rustic table with chalk paint can be a beautiful option fro entryway table,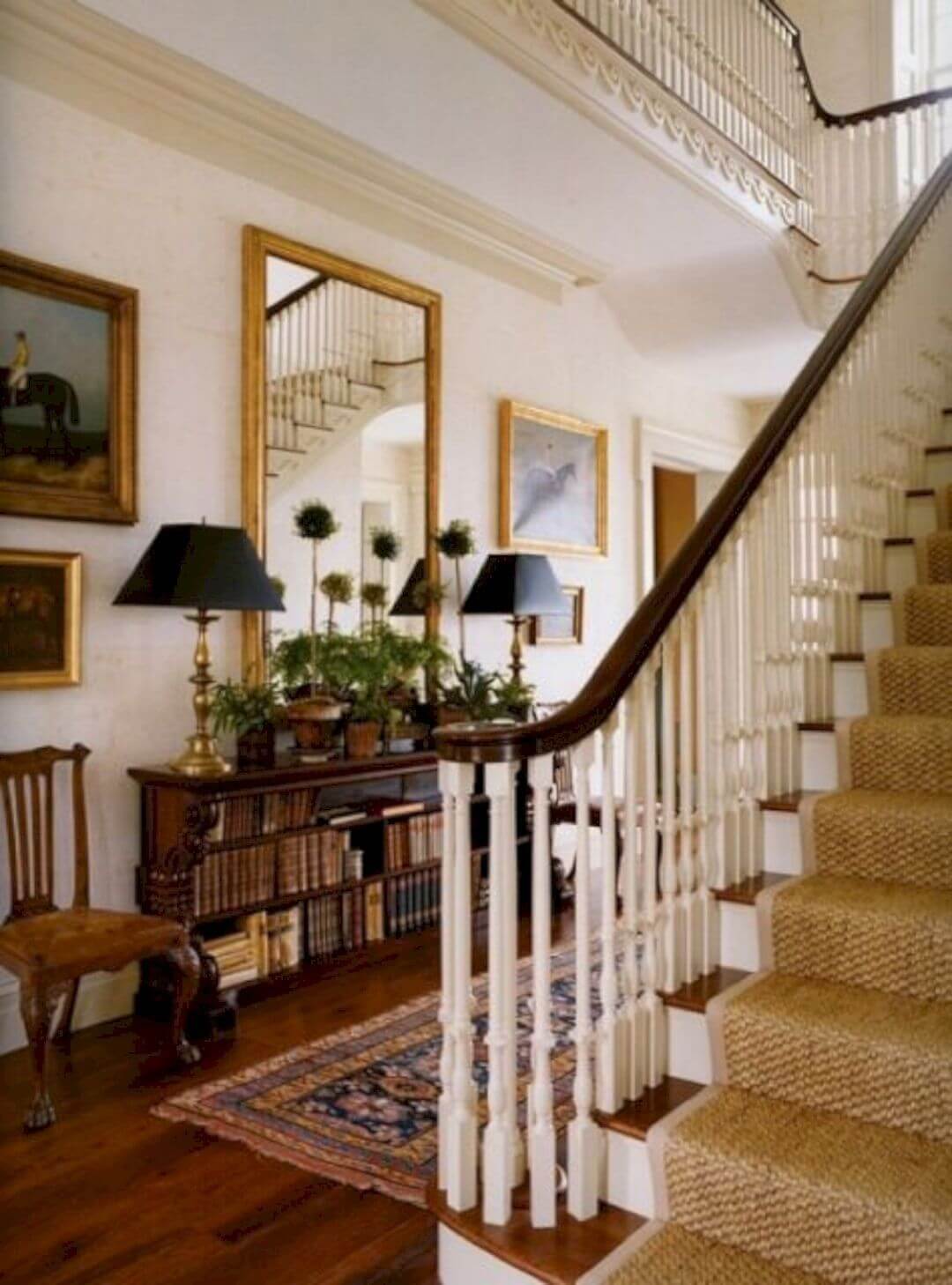 The entrance area has a great impact on the overall look of your house. Adding an aesthetic touch will definitely amp up your hallway. Follow these inspiring foyer ideas, and keep the look traditional yet attractive.
Adding light fixtures such as a chandelier or a lamp right at the focal point of the person entering is a great way to give your entryway a traditional vibe. A floral printed, embossed rug to add the traditional feel along with a side table and a set of chairs is a perfect recipe for an aesthetic traditional foyer. To complement the look, add a decoration piece above the table like in the setup below.
Now that you are aware of the trending entryway ideas, what are you waiting for? Choose your aesthetic and get started on your dream foyer to make an amazing impression on your guests!
This post contains affiliate links, which means we may receive a small commission, at no additional cost to you, if you make a purchase through these links.