Have you recently decided to remodel your kitchen or bathroom? Are you concerned about the cost and want the most affordable kitchen or bathroom remodeling in your desired style? Do you want to hire a contractor to remodel your space but need help figuring out how to do it? Not to worry! We have curated a list of things to remember while redesigning your room. Read ahead to find out how to get your dream kitchen or bathroom while getting the most value for your buck!
While remodeling their bathroom or kitchen, most people need to remember the difference a fresh coat of paint can make. It does not cost much, especially if you plan on doing it yourself, but it can transform your space and make it look new. If your goal is to make your area look more bright and airy, consider choosing whites, creams, or a lighter color.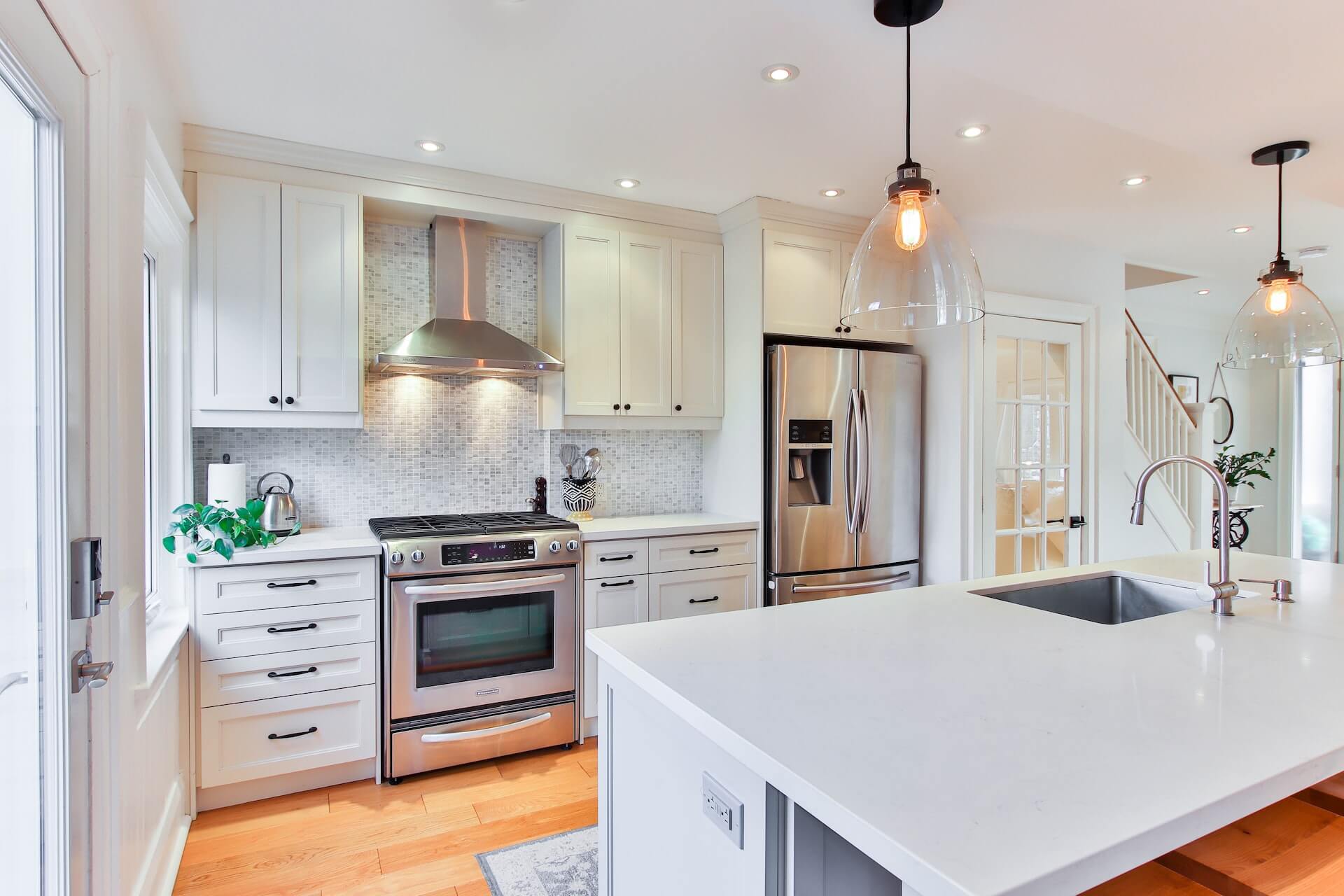 If you want to avoid dealing with something relatively as high maintenance or it is simply not the vibe you are going for, you can opt for a darker color. There is nothing quite as luxurious as a black bathroom! Repainting your space not only gives it a fresh, newer look but can also be a very affordable way of remodeling your kitchen and bathroom to fit your desired theme without doing much.
Also, consider repainting your kitchen or bathroom cabinets. This will lift your space and make it look new, with you having to spend less.
While remodeling your kitchen or bathroom, consider putting in multiple windows for ventilation. These not only open up your space but are also a great source of letting in natural light while dissipating odors and smoke. Windows make a space look cheery and are a great addition to your space. You can install blinds or a window shade over them when you do not want excessive light coming in from your windows.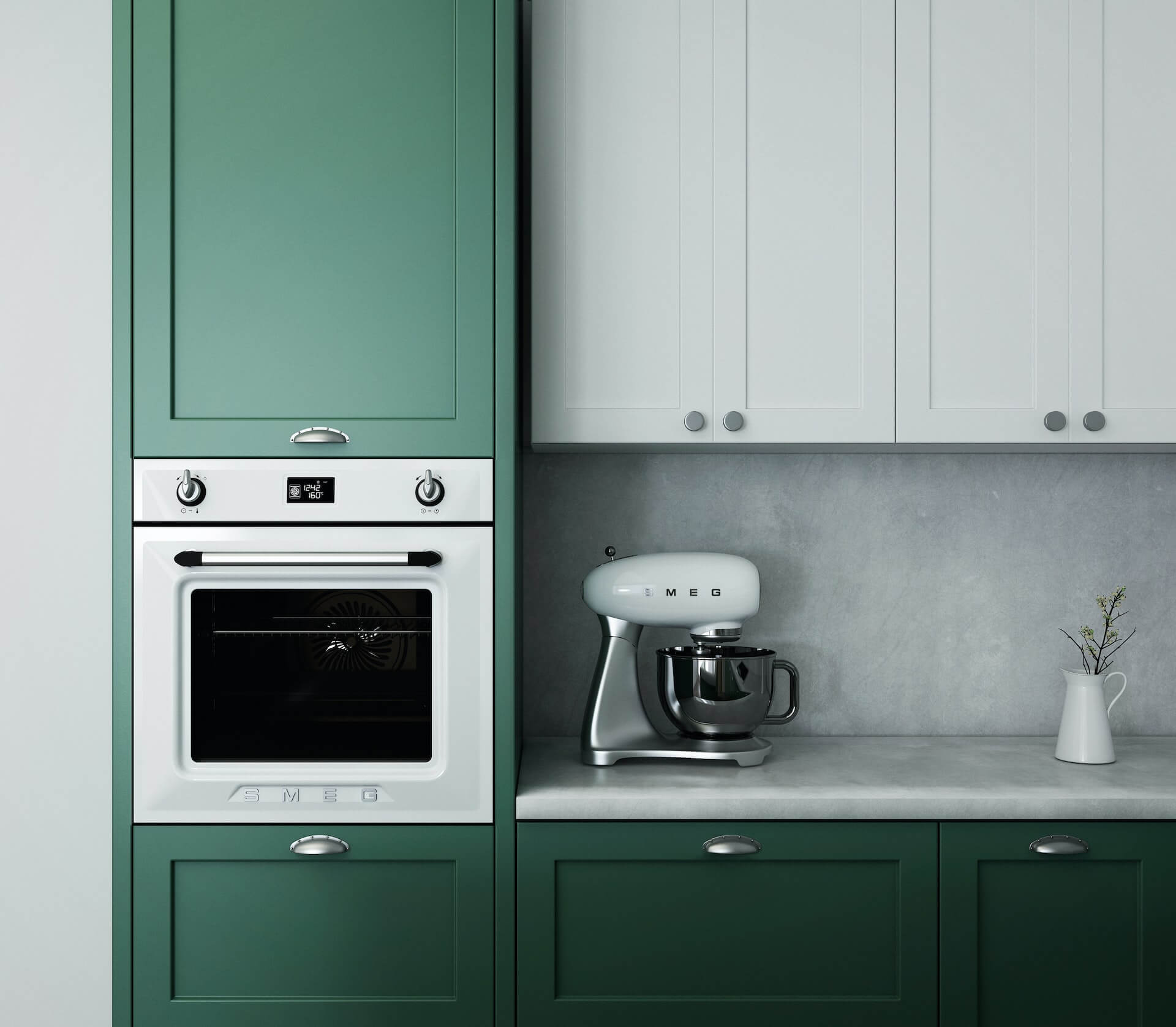 Consider Hiring a Contractor
While remodeling your space can be overwhelming as there is a lot to consider, from the perfect sink to whether having tiles or wooden flooring would be a better idea. This can feel even more daunting if you have a specific theme in mind and want everything in your space tailored to it. Consider hiring a contractor to remodel your kitchen or bathroom to have a space curated perfectly according to your needs.
If you are looking for a contractor near you to remodel your kitchen or bathroom, make sure they have worked on similar projects. Give them a clear idea of the theme and aesthetic you have in mind with your budget so they can accommodate you in the best way possible.
Lighting is as essential as ventilation. Not only does it give your place a characteristic feel and contribute to the theme you might have, but some lighting fixtures also look great as decorative pieces.
Check out how this statement lighting pieces from Pinterest make the space come alive!
Consult your contractor while remodeling your kitchen or bathroom on the best light fixtures and positioning according to your space.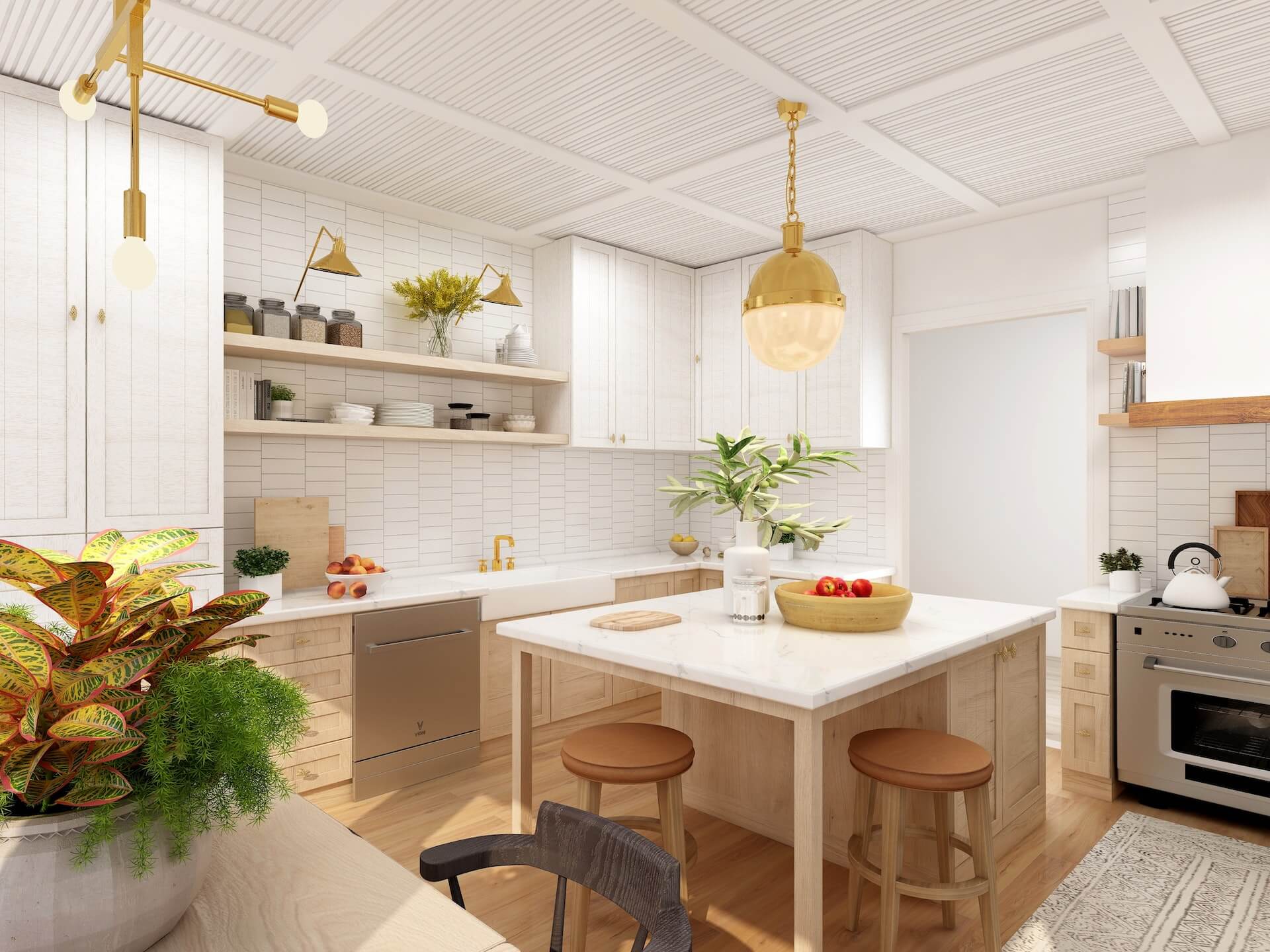 Plants not only purify the air but also contribute to how serene and put together a place looks. They are known to provide a calming effect and are excellent decorations. Some people place pots of basil, oregano, and rosemary, among other herbs, in their kitchens to use while cooking. This increases efficiency and provides a great natural fragrance to your space.
Hanging plants have also recently become very popular in kitchens as they save counter space and are easier to take care of. Plants might be a great idea while remodeling to make your kitchen and bathroom look more soothing and welcoming.
Incorporate Storage Space
If there is one thing that people neglect while remodeling their space, it is the importance of storage space. It might not seem a big deal then, but it is precious in the long run.
Whether it has to store extra bath towels, cleaning supplies, or fancy china you never use, it is imperative to consider additional storage space when remodeling your kitchen and bathroom. It can be as simple as a shelf over your toilet or a cupboard under the sink. Communicate your storage needs to your contractor when renovating your kitchen and bathroom so they can meet them better.
Remodeling your kitchen or bathroom can be a fascinating process. Especially if you have a theme in mind, use these tips to design and accessorize the place of your dreams, with it being a fun and memorable experience!
This post contains affiliate links, which means we may receive a small commission, at no additional cost to you, if you make a purchase through these links.