While decorating your house, several things may cross your mind. For instance, you might want to upgrade your living space with trending furniture, or you just might want to change the vibe of the place by giving it a new colour. 
However, amidst decorating your bedrooms, living room, or even patio, decorating the laundry room would not necessarily be on your to-do list. And that's no good. Know that just by neglecting your laundry room then all your hard work might just go down the drain. 
You wouldn't want that, right?
But don't worry about it, we can help you upgrade your laundry room and add a splash of excitement to it with temporary wallpaper. Keep reading to learn why it could be a good choice for your laundry room.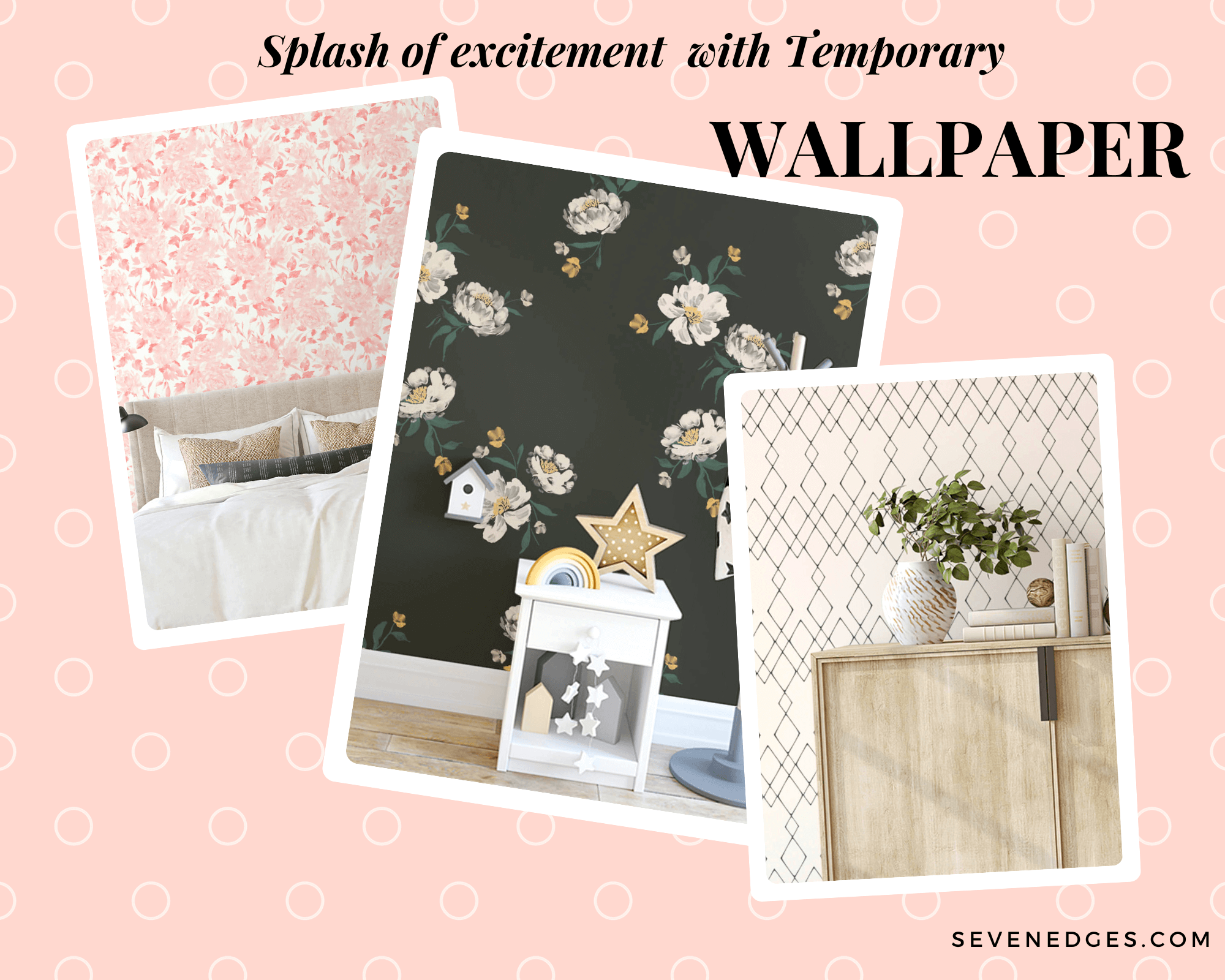 We all know that decorating a living space can cost a fortune. From purchasing trendy furniture pieces to furnishing items, it can end up burning a hole in your pocket. Well, that's not the case with temp wallpaper. The options you get are not only inexpensive but also give a chic & classy look to your space. 
Variety of available options
The best part of opting for temporary wallpapers is that you have a pool of options to choose from. From floral to geometric prints, you can go for unique designs that actually suit your personality and blend in with the existing decor. You can also consider experimenting with modern as well as traditional patterns that can go well with your home's color scheme. 
Durability of Temporary Wallpaper
Laundry rooms can get very humid which can end up ruining the quality of the decor items used in the space. That's why it is essential to pick durable wallpapers, especially when it comes to the laundry room. 
However, many people are under the impression that temporary wallpapers are not made to stand the test of time. That's exactly not true! 
Unlike their name, temporary wallpapers are not made up of low-quality materials. In fact, every cute removable laundry wallpaper is mindfully crafted to sustain extreme conditions such as humidity and heat. 
Another best thing about temporary wallpapers is that they are easy to install. All you need to do is watch a tutorial and DIY your way out of it. You can also check out some of the installation guides before you start with the project just to know the step-by-step process of wallpaper installation. 
If you still feel that it is not your cup of tea, you can always hire help who can help you get through the process without any hassle. 
Pro Tip: While installing your wallpaper, you must keep in mind that doing it correctly is one of the major things that's going to ensure its durability. 
Temporary wallpapers have recently been recognized as one of the best ways to breathe new life into any interior decor. All you need to do is use your love for unique colors and patterns and add a perfect splash to your laundry room.
This post contains affiliate links, which means we may receive a small commission, at no additional cost to you, if you make a purchase through these links.