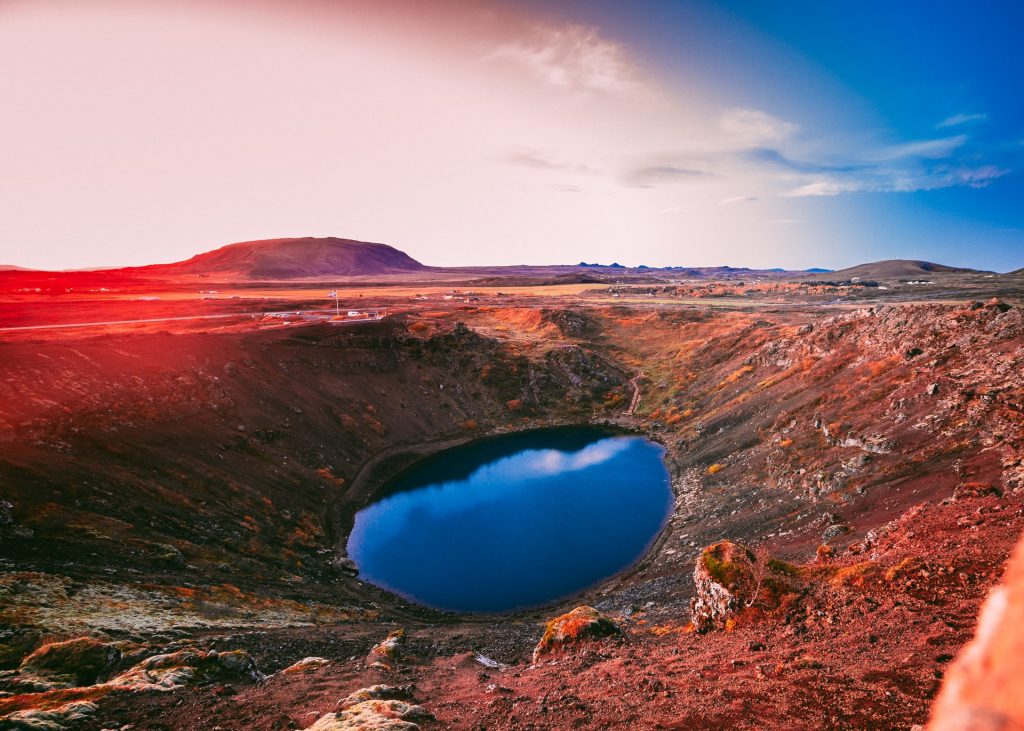 Kerid Crater Lake is located in the Grimsnes area in South Iceland on the Golden Circle route. It is one of the group of volcanic hills of South Iceland known as "Tjarnarholar". This unique Crater Lake was not formed due to volcanic eruption. Instead, it is believed to have formed 3,000 years ago due to cone volcano, which resulted in the depletion of magma chamber and thus forming the lake.
Kerid Crater is filled with the ground water with the depth ranging from 7 to 14 m. The water is aquamarine due to the minerals present in it.
The volcanic rock, cardela which surrounds the Kerid Crater is red in colour and is the major attraction. It measures 55 m deep, 270 m in circumference and 170 m wide. The wall of the crater is blanketed with mosses.
Swimming is not allowed in this lake as the slope is steep. There is a sign board near the entrance of the lake where "No Swimming" is written. For safety purpose, swimming is restricted here. Visitors are even warned to visit at your own risk.
In summer, you can hike around Kerid Volcanic crater and easily go close to the lake by getting down the steps.
In winter, Kerid Crater is captivating to watch the crater as the lake is frozen and cardela is filled with snow. Hiking is dangerous during winter. The path towards the crater is slippery and dangerous. Walking on the ice is restricted. You can have the spectacular view of northern lights if you visit this lake in the late evening.
Read and get inspired about Kerid Crater from adventure.is
There are many nearby restaurants near Kerid to fill your stomach. There are even many hotels, hostels and guesthouses located near Kerid for accommodation. Some of them are mentioned below:
Hotel Selfoss
Hotel Ork
Selfoss Hostel
AU44 Hostel
Gesthus Selfoss
Bella Apartments
Annalyn Guesthouse
Reusable bottle holds about 20 oz. and fits in car cup holders and backpack pockets. 
BPA-free Water Bottle: Food-safe and made from sustainable and socially responsible materials
2 Nearby Stay at Kerid Crater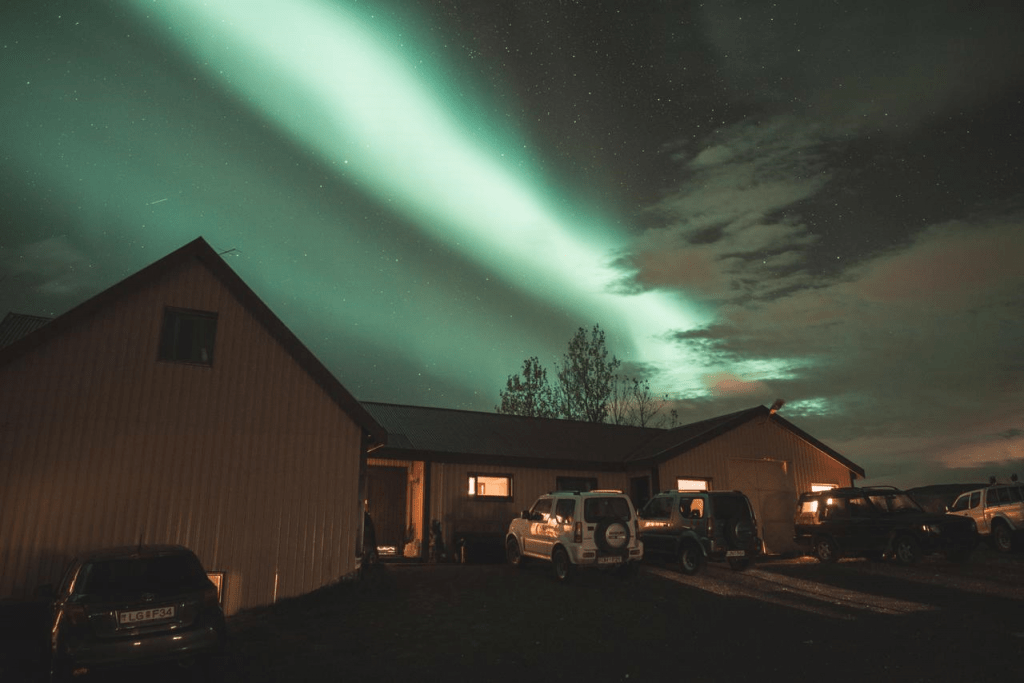 Address: Grafningsvegur Neðri Torfastaðir 1, 801 Selfoss, Iceland
5.9 km from Kerid Crater lake and 9.2 km from Selfoss.
A community oriented space suitable for couple as well as small group of friends.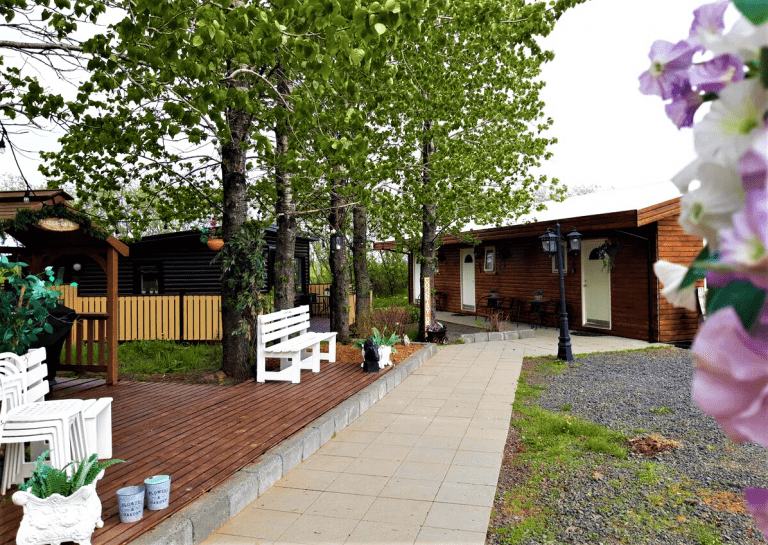 Address: Langholt 2, 801 Selfoss, Iceland
Lovely cottage surrounded by 52 horses. Beautiful village in the middle of snow and where you can see Northern Light.
7.2 km from Kerid Crater Lake, and 7 km from Selfoss.
How to Reach Kerid Crater Lake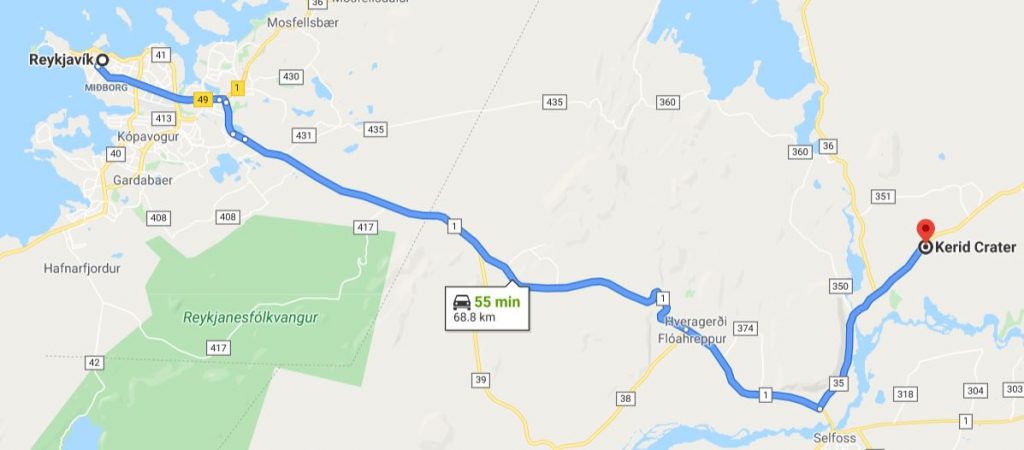 Kerid Crater Lake is around 50 km from Reykjavik and 15 km from north of Selfoss. It takes around 40 minutes to reach Kerid from Thingvellir National Park. Kerid is worth to visit while traveling Golden Circle.
Kerid Crater Entrance Fee
The entrance fees to the Kerid Crater Lake is ISK 400. Children aged 12 years and below are free. You can park your car beside the crater.

Image Credit:  Photo by Vivek Kumar on Unsplash
Please let us know if you found this post useful and what you are looking for through comments, we would love to help you out in that..