Planning a house move can consume many resources and leave an increased carbon footprint behind. If you are looking at reducing your impact on the world around you, a house move might seem like you are undoing all of the work you have put in so far to live more sustainably. While you might not be able to achieve a zero-emission house move, you can move sustainably to reduce this impact.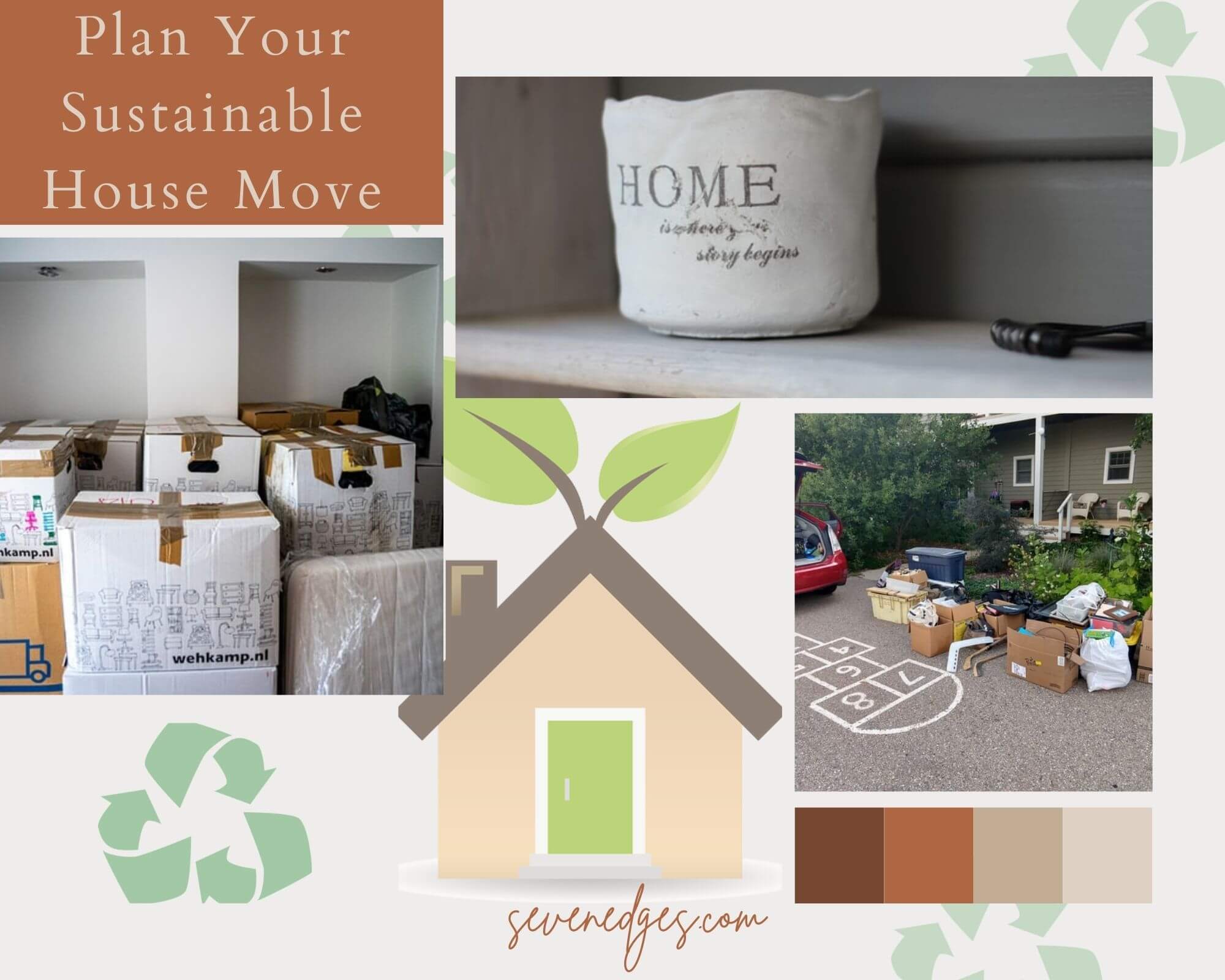 Use eco-friendly packaging materials.
You can do several things to reduce the number of packaging materials you will need for a house move especially when you re trying to make it sustainable. Ensure that you purchase your products with recyclable packaging, and if that is not an option, try to reduce the number of packaging materials you use. For example, try to use paper wrap instead of cling film and cardboard boxes instead of plastic.
Another great alternative to plastic wrap is to use a reusable cloth bag for food storage instead and for protecting fragile items.
Take as little with you as possible.
The less you have to pack, the lower your moving costs and lower the impact on the environment. Try to have all of your belongings moved in one trip to avoid excessive fuel consumption. Declutter, use up all of your food and be strict about what you need to pack and relocate. This is especially important for long distance moving.
Be creative when packing boxes to maximize their space and reduce the overall number of boxes and packing materials you will need to use. Use bedding, clothing, and towels to secure breakable items such as dinnerware or glasses. A great idea is to keep all of your clothes on hangers and put them inside a duvet cover with the hangers being secured at the reopening. You can then fold the cover around the clothing to secure it. Not only are you avoiding using plastic, but it is easier to unpack when you arrive at your new house in a sustainable way.
Label everything to know what is in the box and avoid losing anything.
Reduce travel times where possible
You will need to travel about during your house move, but the more you plan, the easier it will be to do it quickly. Use larger vehicles so it takes fewer trips or hire a larger van to take everything at once. Try moving in off-peak hours when the roads are quieter, making journeys quicker.
Donate and recycle as much as you can, before, during, and after you move
You should also try to donate your old clothes, furniture, and other unwanted items to charitable organizations. Donating your old items helps out many people who could use these items. It also helps reduce the amount of waste produced when you replace the old items with new things.
After you have finished with your donated items, you should try to recycle as much as possible. This helps reduce the amount of waste produced and can be disposed of at the end of its lifecycle will further leads to a sustainable house move. Recycling also helps reduce the number of carbon emissions caused by the processing and transportation of materials.
This post contains affiliate links, which means we may receive a small commission, at no additional cost to you, if you make a purchase through these links.