When choosing a turquoise décor for the living room or your home interior, it's important to find the right balance. While a splash of turquoise can be a bold color, it's important to use it with style and elegance, like going for a blue turquoise living room instead of just turquoise. For best results, use it as an accent color. You can do this with accent fabrics, pillows, vases, and glassware.
You can opt from the amazing combinations. Some of the top ones include teal and turquoise for home décor and gray and turquoise for the living room as shown in the picture below. Another combination could be teal and turquoise for home décor and orange and turquoise for the living room; the possibilities are endless!
Mix Turquoise and Beige Elements
Whether you're decorating a turquoise-themed living room or bedroom, you'll find that there are several ways to combine Beige elements. To add visual interest and comfort, you can use textures to add dimension to a room. Be sure to consider your lighting options. Floor lamps, table lamps, and overhead lights can all be effective. Lighting can also be used to emphasize art or any other turquoise décor.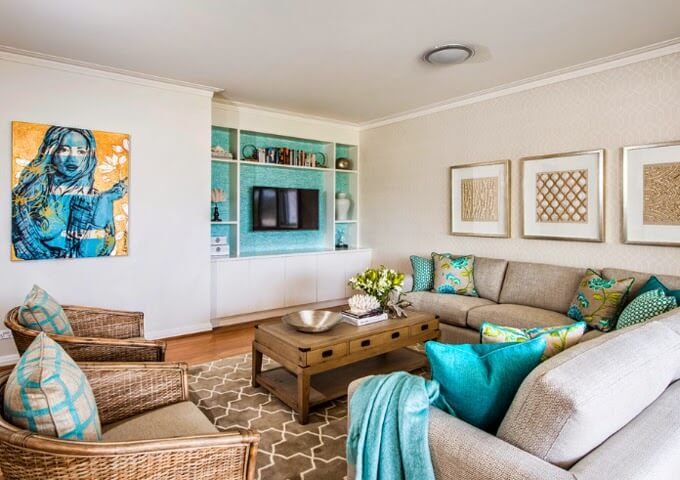 Depending on your design style, turquoise can also be combined with various neutral colors. This color can be balanced with various shades of white or black. If you have a room with all-white furnishings, then you can add accents of turquoise to make the room appear more spacious. Turquoise is a combination of blue and yellow colors, and a harmonious combination of these two colors will create a relaxing atmosphere.
Turquoise is a beautiful color that will add a calm feel to your bedroom or any other part of the house, if you use it right. You can use black and white graphic elements to highlight the color and some turquoise home furnishings.
Turquoise is a color that is both energetic and sophisticated, and it will enhance any home interior. However, its bright hue should not be overdone. Rather, add accent pieces of turquoise to give your interior a balanced look. You can balance a turquoise home interior by selecting accent pieces made from turquoise fabric, glassware, and vases.
A turquoise-themed living room should have at least three more colors besides the main, i.e., turquoise. The best ones are white, black, and yellow for a sophisticated yet lively look. If you are designing a turquoise beach house, one of the best aspects would be to feature turquoise wood furniture like the designers at Home Bunch have done with the Florida Beach House shown below. You can opt for DIY and paint your current furniture in turquoise.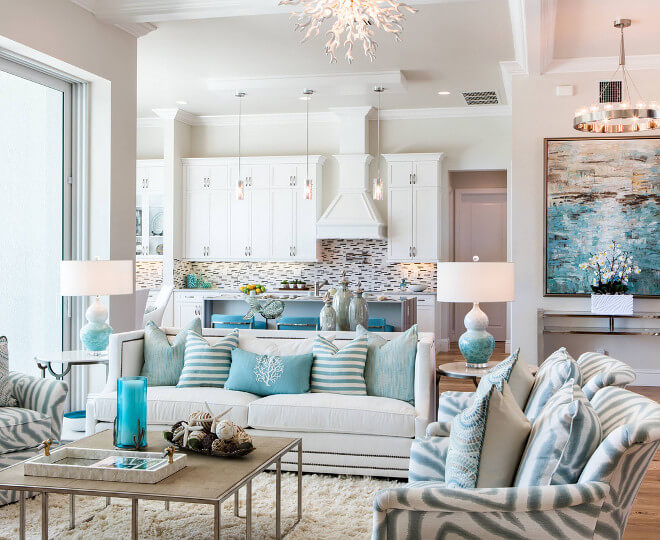 Natural elements are the perfect compliments to turquoise-hued rooms. The deep shade of the jewel offers a certain magic that makes each room unique. It also adds a cheerful exclusivity to a space.
Turquoise decor for the living room has become a popular choice as it gives off vacation vibes. Combined with the freshness of nature, turquoise provides the calm and relaxation of an exotic vacation. This color can be used in a variety of different ways, including accent pillows like in the photo above, turquoise home furniture, and tiles. The color is often used with white to create an interesting effect in a living room. It is also suitable for rooms with large windows and patios.
Make it Chic by Using Vintage
To achieve the right balance in a turquoise décor for living room, use vintage pieces as accents. This way, you can add character and depth to your space without overwhelming it. You don't have to go vintage all over your turquoise-themed living room – you can just include key vintage accents, such as a lamp, a mirror, an inspirational wall art or a coffee table. You can also incorporate some modern pieces into your turquoise decor for the living room.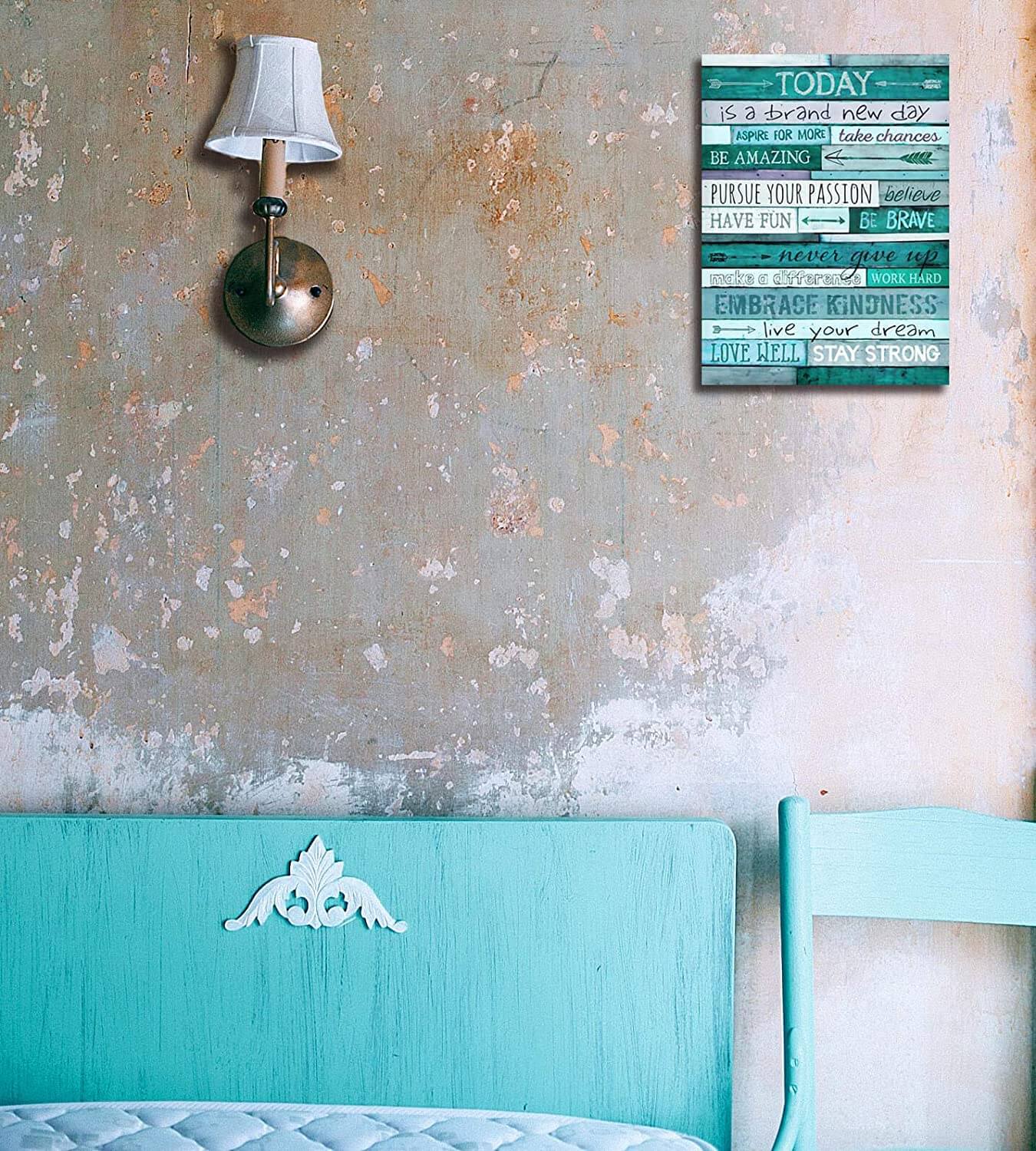 Another great way to use turquoise is in a traditional room. For example, if your room is full of dark wood, you can mix turquoise with light wood tones. The warm tone of turquoise will complement traditional furniture pieces. Using these pieces in a room with a white background can show off their charm. Alternatively, if you have more traditional furniture, you can use turquoise on your walls and complement them with earthy light brown shades.
Turquoise is a bold color that goes well with a variety of other colors. You can incorporate it into your home's interior color scheme as an accent wall or bright front door. Or, you can go completely turquoise by painting an entire room or purchasing turquoise home furniture like a sofa. You can use light or dark shades of turquoise to create an elegant look.
This post contains affiliate links, which means we may receive a small commission, at no additional cost to you, if you make a purchase through these links.