If you want to spend your vacation in a luxurious, relaxation filled and exotic environment, then you need to have a look at the tranquil and luxury desert camp of Morocco. With a sea of golden-brown sand, a blazing sun contrasted by cool nights, and your loved ones with you, you can achieve an exotic and unique vacation experience.
Whether you love an adventurous vacation or a more tranquil one, you can discover the perfect mix of both in Morocco. You can also have a fantastic experience exploring the beautiful deserts of the Sahara, or relax in a luxurious tent all day.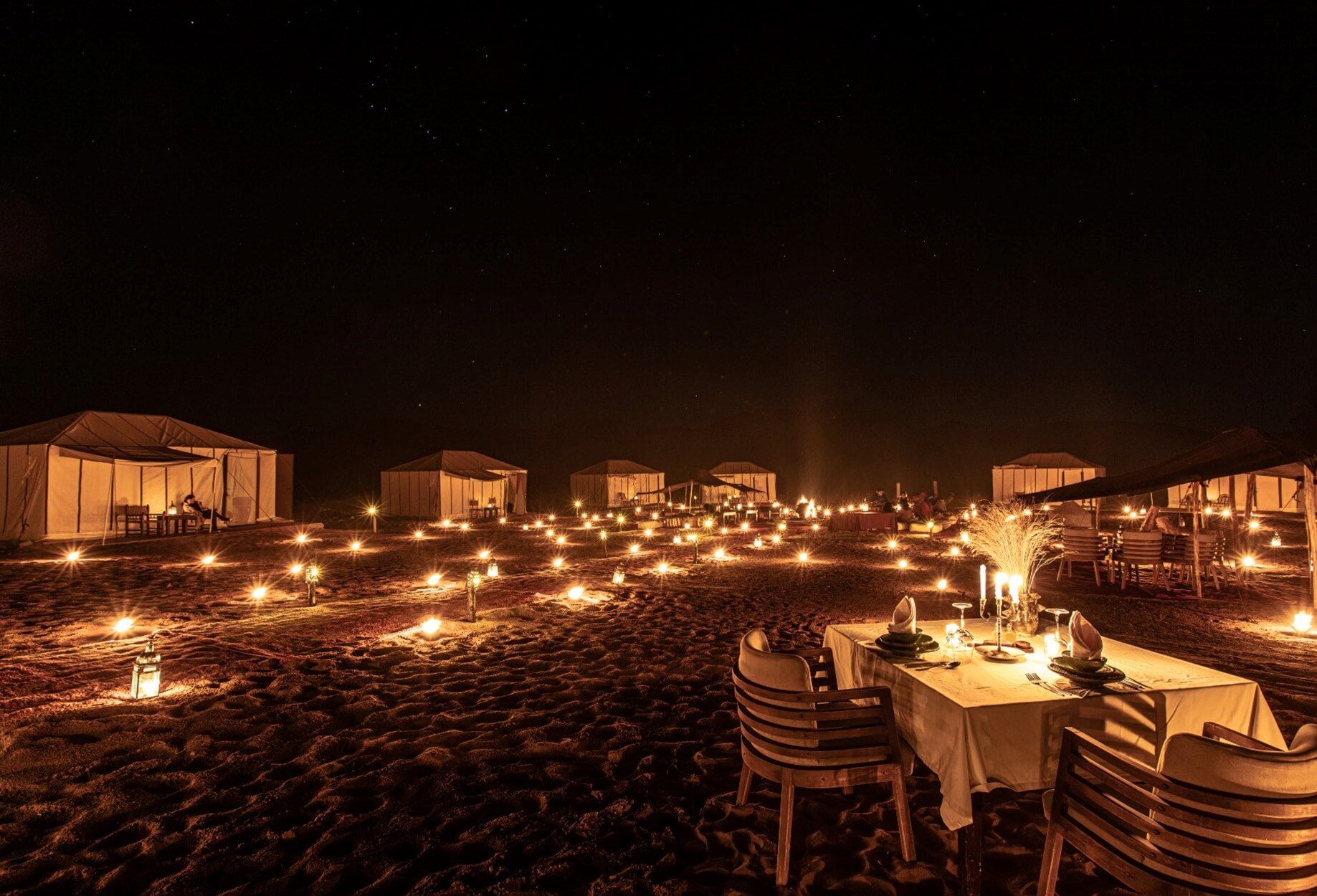 Located in the center of the majestic and famous Erg Chebbi and Erg Chigaga deserts of Morocco, the Lavish Desert Camps Morocco are your gateway to a purposeful, fulfilling, and adventurous trip. These deserts, which also happen to be two of the most enchanting Sahara Deserts in the world, will hypnotize you with their ever-changing colors, idyllic dunes, and uncompromising solitude. A trip there will let you enjoy a spectacular nomadic lifestyle that includes camel rides, local food, and historical exploration.
If all of that isn't enough to make you want to visit as soon as you can, the Luxury Desert Camps of Morocco offer a lot more. From astronomy to archeology and from dining under the stars to spending your entire day sandboarding. Let's now discuss exactly what you'll find in these glorious Desert Camps, and why you'll fall in love with the experience.
Sustainability in Travel
Morocco is an ideal vacation spot for those looking for a sunny summer vacation. Since the Moroccan Kingdom is dedicated to providing travel and sustainability to tourists, adapting to the global change has been high on the list of the Moroccan public. As awareness spreads about the global conservation movement, more and more countries are moving towards both animal preservation and traveler's sustainability when it comes to tourism.
To help in this movement, simply research eco-friendly travel options and practice conservation when you take your trip to Morocco.
One of the ways you can make your stay more environmentally friendly is by staying at hotels such as the Jnane Tamsna, Marrakech, which is known for its recycling and reusing initiative, or the Les Terres D'Amanar in the Atlas Mountains which is constructed in sustainable materials.
Highlight of Sahara – Sahara Desert Camping
The spacious, luxury tents provide you with all the basic comforts combined with an authentic and nomadic sense of life. Return to your camping site, which probably looks beautiful as the one in the image by Merzouga above. After a long, exhilarating day of activities and enjoyment to dress in a comfortable yet stylish attire of Morocco and have a nice, refreshing drink.
You can also wake up early to lounge on comfortable chairs and watch the sky change color as the sun covers the infinite expansion of the apricot-toned sands all around you.
Shop your essentials before packing to Morocco
Full-Day Desert Excursions
Explore the mesmerizing desert and dedicate an entire day to discovering one of nature's most beautiful landscapes on Earth. Leave with your guides after an early breakfast and spend your time on a day full of adventure. You can tour the desert, visit the high dunes, sip hot tea with the Berbers, visit nearby villages and explore their exotic cultures. Afterward, you can have lunch in the beautiful lush green oases nearby.
Once you've filled your day with these memorable experiences and clicked amazing Instagram-worthy pictures, head back to your camp and enjoy a deep slumber in your all-comfortable tent.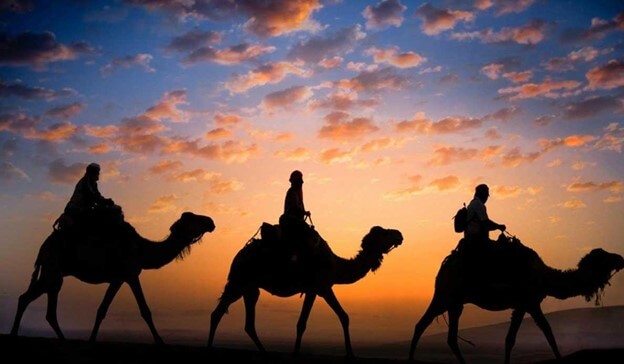 Delve deeper into the Moroccan nomadic experience with an exciting camel ride. You can book a camel ride to get through the terrain and watch the sunrise right before breakfast. Something just as beautiful as what you see in the image from the Morocco Camel Tours. You can also visit the highest dunes to see the entirety of the hypnotic oases and deserts in one unforgettable sight.
Those who wish for a bit of relaxation, can enjoy a couple of hours in silence, or spend time with their animal companion to have a real taste of the nomadic lifestyle.
Quad Biking, Buggy Riding, and Sandboarding
A true desert safari would be incomplete without getting your hands a little dirty. You can choose from a wide variety of exciting desert vehicles and race over the dunes. For surfing enthusiasts, sandboarding is undoubtedly the closest experience to, and the easier, sandier version of surfing for those who are passionate about it. Just strap on a board of your choice, and ride the high dunes, or smaller ones if you're a beginner.
Your Intellectual Curiosities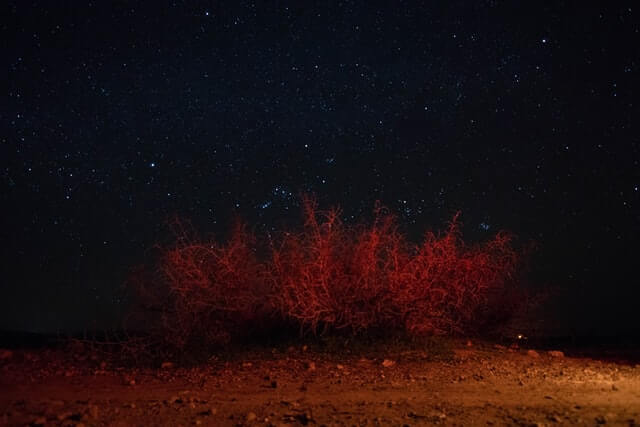 The Luxury Desert Camps of Morocco are where you truly reflect on and connect with your inner self. Merzouga knows how to do camping under the stars in the middle of a desert. Explore your interest in the stars and experience the breathtaking moments when the sky meets the earth.
Spend your night stargazing, witnessing the glorious combination of the sand, the moon, the constellations, and meteors that soar up above. Or, if you connect more to the mystifying past of your destination, visit Morocco's hidden fossils from over 540 million years ago.
Luxury Moroccan Camp Awaits!
Whether it is a small desert excursion or an immersive Moroccan nomadic experience you're looking for, the heavenly Luxury Desert Camps Morocco are the perfect answer. Enjoy the true culture, food, lifestyle, and landscape of Morocco. Form memories with the people you love that you'll cherish forever. And take tons of pictures to remember your trip for a long time.

Please let us know if you found this post useful and what you are looking for through comments, we would love to help you out in that..
This post contains affiliate links, which means we may receive a small commission, at no additional cost to you, if you make a purchase through these links.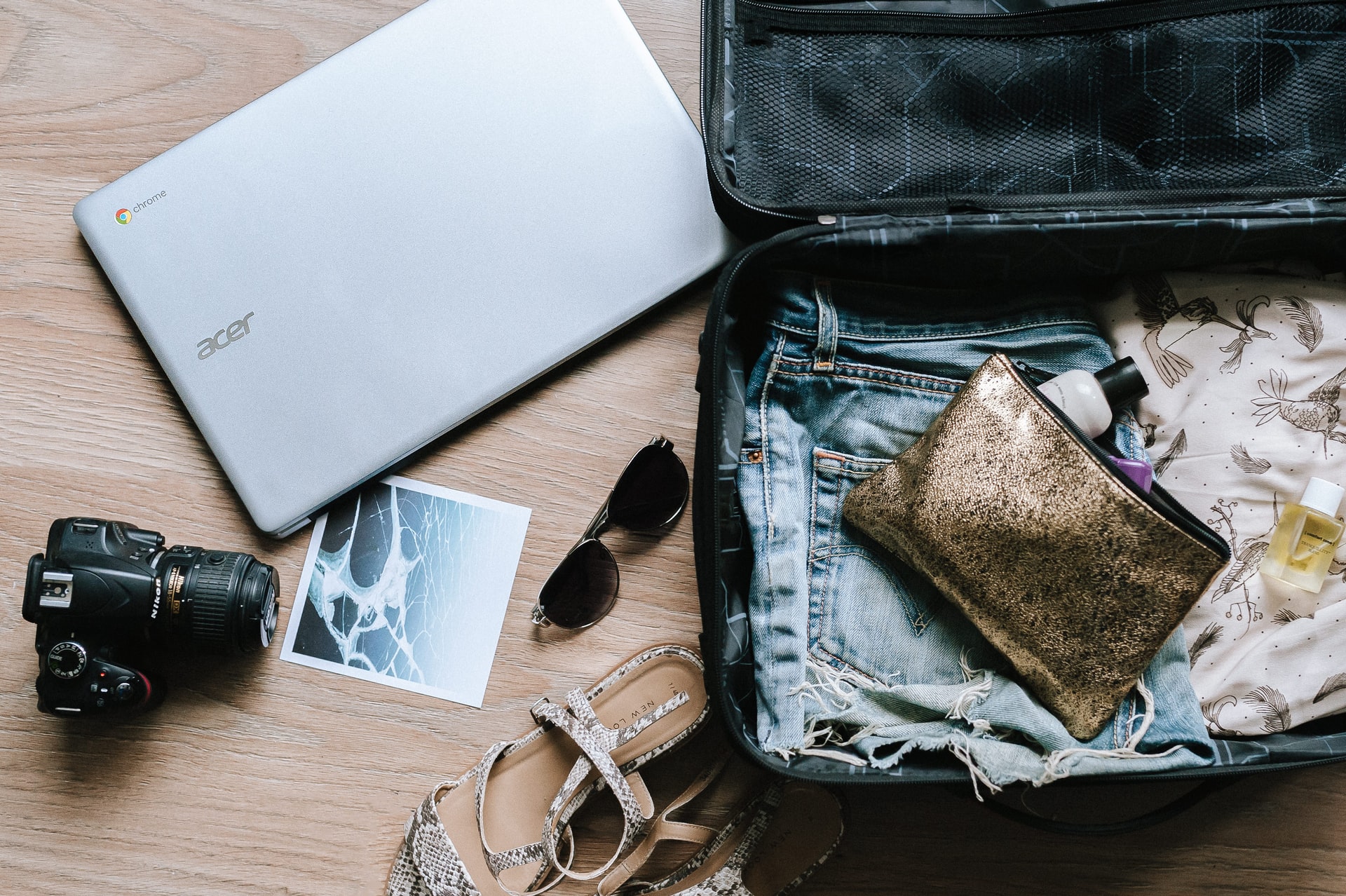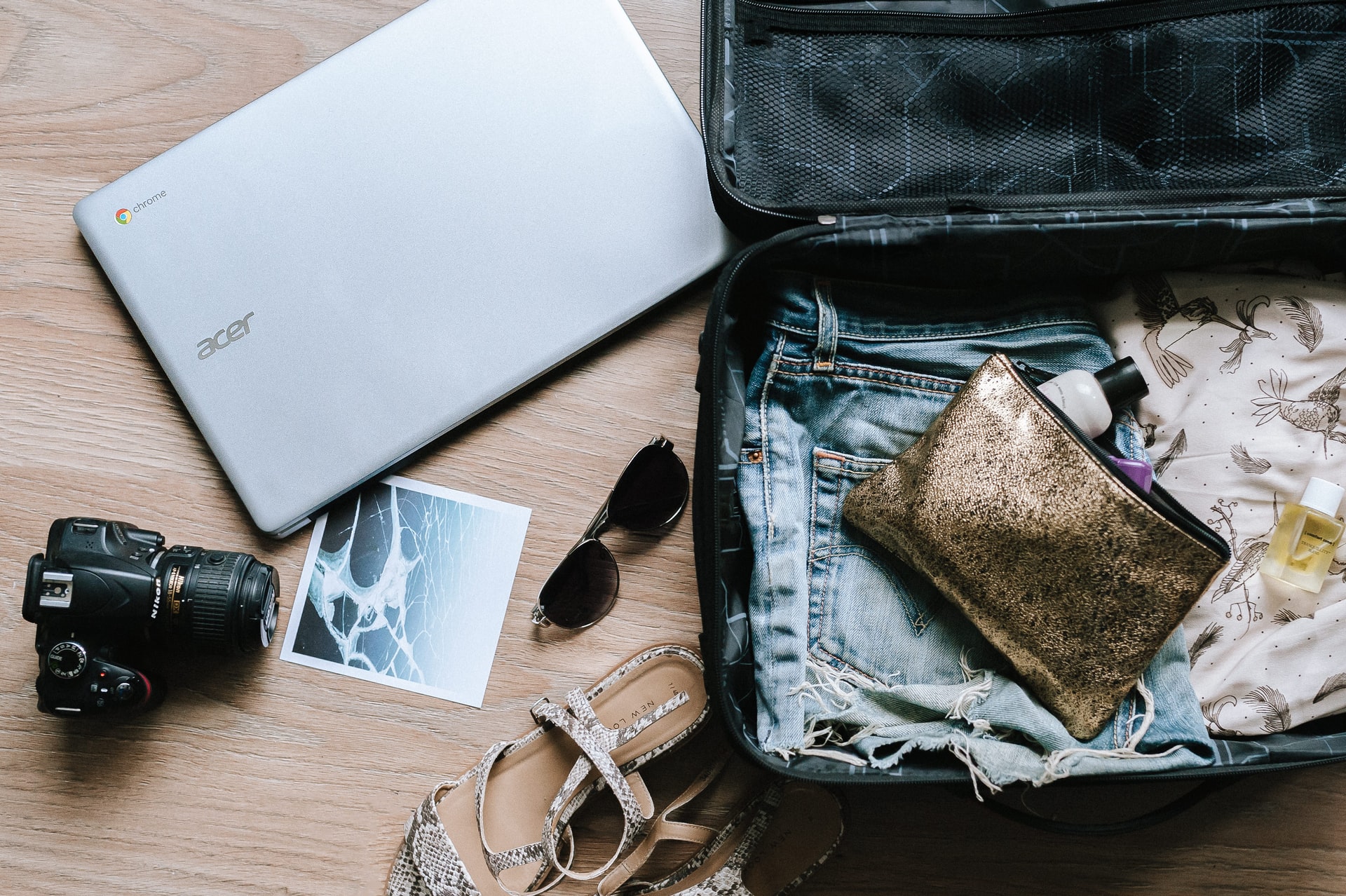 We are with you, here are the essential gadgets to get you covered before you start one. Globetrot untroubled!