I know that most of the people who wish to visit any Country think at-least once about the safety of that place. Same goes with the Morocco. I have met number of people and get hundreds of messages and emails about the safety of the Morocco and particular about Sahara Desert.
So, I have decided to write the detailed article on the safety of Sahara Desert and finish this confusion among travelers around the world.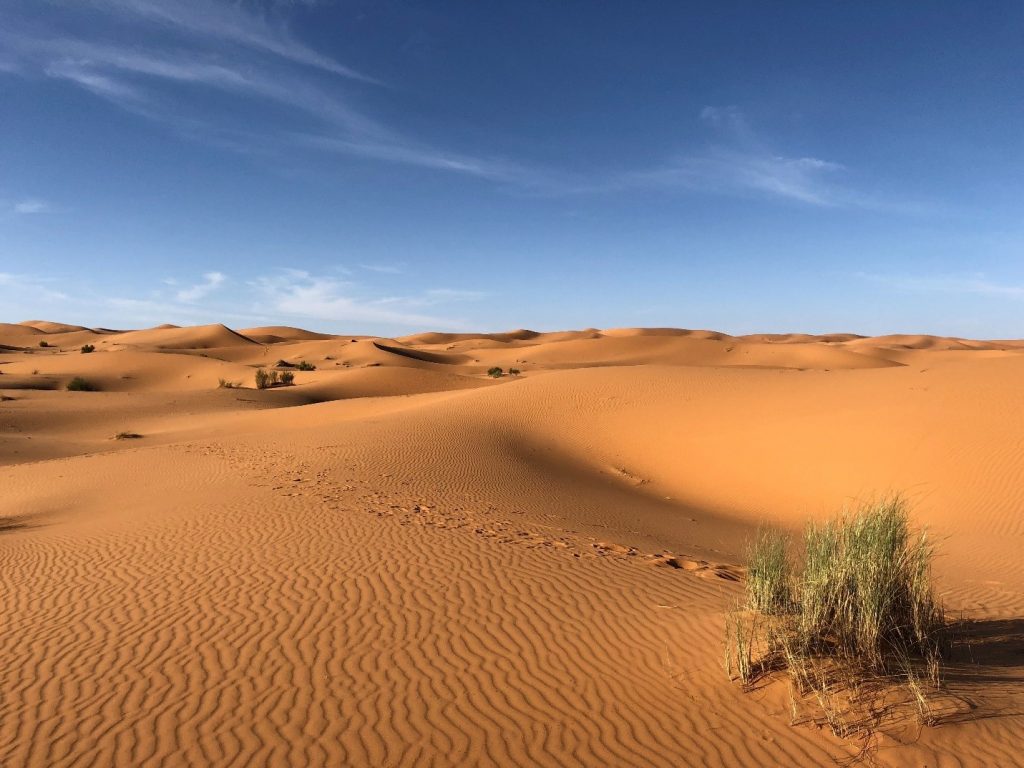 Before I talk about Sahara Desert let's just talk about how safe is the Morocco itself. If I have to be straight, Morocco is very safe place to visit. The crime rate in Morocco is very low and I am not talking about big crimes like murder or robbery I am talking about little scams and pickpockets.  Morocco is super safe and the international community already gave it a level 1 security level.
The question about safety is asked from solo female travelers. If you are the solo female traveler then you have to be little more careful but overall you will not face serious set of problems over there. I would just advice females that do not walk alone at night after 12 am especially at quite places. Also watch out what you wear. I recommend you to dress conversely, do not ever wear jewelry or any expensive stuff like watches and luxury bags.  Beware of tour guides, if you know someone beforehand then it would be fine otherwise, I recommend to stay away from those. Some of them are little children's and asks for a lot of money.
Finally, Moroccan's are champions in bargaining. Negotiate as much as possible. Always negotiate taxi prices upfront otherwise you will have to pay extra for no reason at all.
Now, let's come to the safety of Sahara Desert. As I said earlier that many of you would be fascinated by looking into the pictures of Sahara Desert. Clear sky, Orange dunes, Camel riding but you would be haunted by the stories which you may have heard from someone amateur. Some people thought that Sahara Desert is near Algeria where there are attacks in the past while other thinks that "rebels" would come and make them hostages. I received an email couple of days ago in which a person is saying he is worried that he would be charged more in Camel trekking once out in the dunes.
Highlight of Sahara – Sahara Desert Camping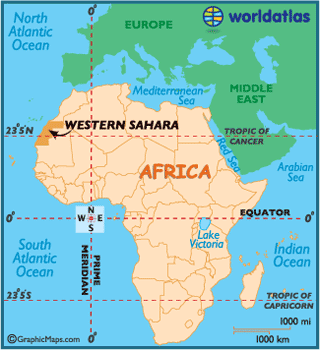 The Western Sahara is a zone where the legitimate status of the territory and the issue of its power stay uncertain. The area is the main reason of the conflict between Moroccan Government forces and the Polisario front. The Polisario front consists largely of the native nomadic inhabitants of the Western Sahara reign, the Sahrawi's. They continues to seek independence of the territory.
For the past forty years number of Moroccan soldiers have guarded the Sahara due to this conflict. However, the cease fire has happened in 1991 in the un-administrated area. Thousands of exploded Sahara mines are located in Mauritania adjacent to the Western Saharan border. If you read about these in their local newspapers then you can easily find exploding mines, death and injury is a regular thing over that area. The political situation in disputed cities of Western Sahara like Laayoune and Dhakla is more than worse. Although some tourist go there and if you have good tourist agency they will make sure that you will not get any harm over there but I recommend to stay away from these cities and go to other safe places. Morocco claims the control of Western Sahara and closely monitors the territory. Numerous time they also deported us citizen for supporting the political parties.
Now you may think by reading the above paragraph that Sahara is not safe to visit but you heard from various travelers who have visited the Sahara Desert before said only pleasant things about it so now I will explain it to you as my experience why is it safe to visit Sahara Desert. As, I am local in Morocco and been there for more than 20 years you could trust my word.
SAHARA IS VERY SAFE FOR TRAVELERS
I have been there for more than 2 decades and I have been a part of various tour companies presently with Marrakech desert trips. I have arranged hundreds of trips to Sahara throughout my carrier and have never faced any issue in the Sahara. I remember when I was a kid I used to go to Sahara for Christmas vacation with my parents. I never faced any serious danger since then.
Also, many people confuse Sahara Desert with Western Sahara. They are very different actually. We usually recommend our travelers to go at erg Chebbi dunes, near Merzouga. They are in Southeastern Morocco and very safe to visit. No threat of rebels in that area. We offer different packages but our highlight and best seller is Marrakech desert tour 3 days.
As far as camping is concerned our camps are associated with hotels and they will not ruin their brand name by putting their camp on the dangerous place. We put locals around the camp who are very much familiar with that area and watch out for your safety every moment. Now, you should not worry about camel excursion we will pay every part of the camel excursion beforehand at very affordable rates so there is no chance of travelers been taken advantage of.
Finally, we have a dedicated team with us who constantly monitors the safety of the travelers. They constantly report us on the safety and security of different areas of Morocco.
I personally believe that desert trips in morocco are completely safe and you should add a trip to the desert once in your life. If you are a photographer then Sahara is the place you should visit. It is considered as the hub of professional photographers. The Sunrise, Sunset, Sky full of stars, orange sand dunes, camel trekking and much more awaits you at Sahara Desert.

Sahara Free Travel Greeting Card
Download Free Happy Journey Greeting Card, and greet your loved ones with the beautiful location travel e-card. Let them know that you care for them.
Click Here To Download Sahara Happy Journey Greeting Card
Need more location, check here.