The essence of wood in the home is not a novel concept. The use of wood was quite common in the past, but with time, people have gained a different perspective toward the environment. People have started using a better alternative to natural hardwood, which is wooden-look tiles suitable for almost every corner of your home.
The finest way to add a sense of opulence to your home is with wooden flooring, but wood requires a lot of upkeep. Wooden floor tiles can easily resemble the look of natural wood and replicate the grain of natural wood without using a single plank of hardwood. There are many options available in the market such as wooden plank tile, ceramic wood tile, wooden elevation tiles, and many more to choose from.
Let's get deep into why wooden tiles are becoming an ideal option for people when considering floor or wall tiles.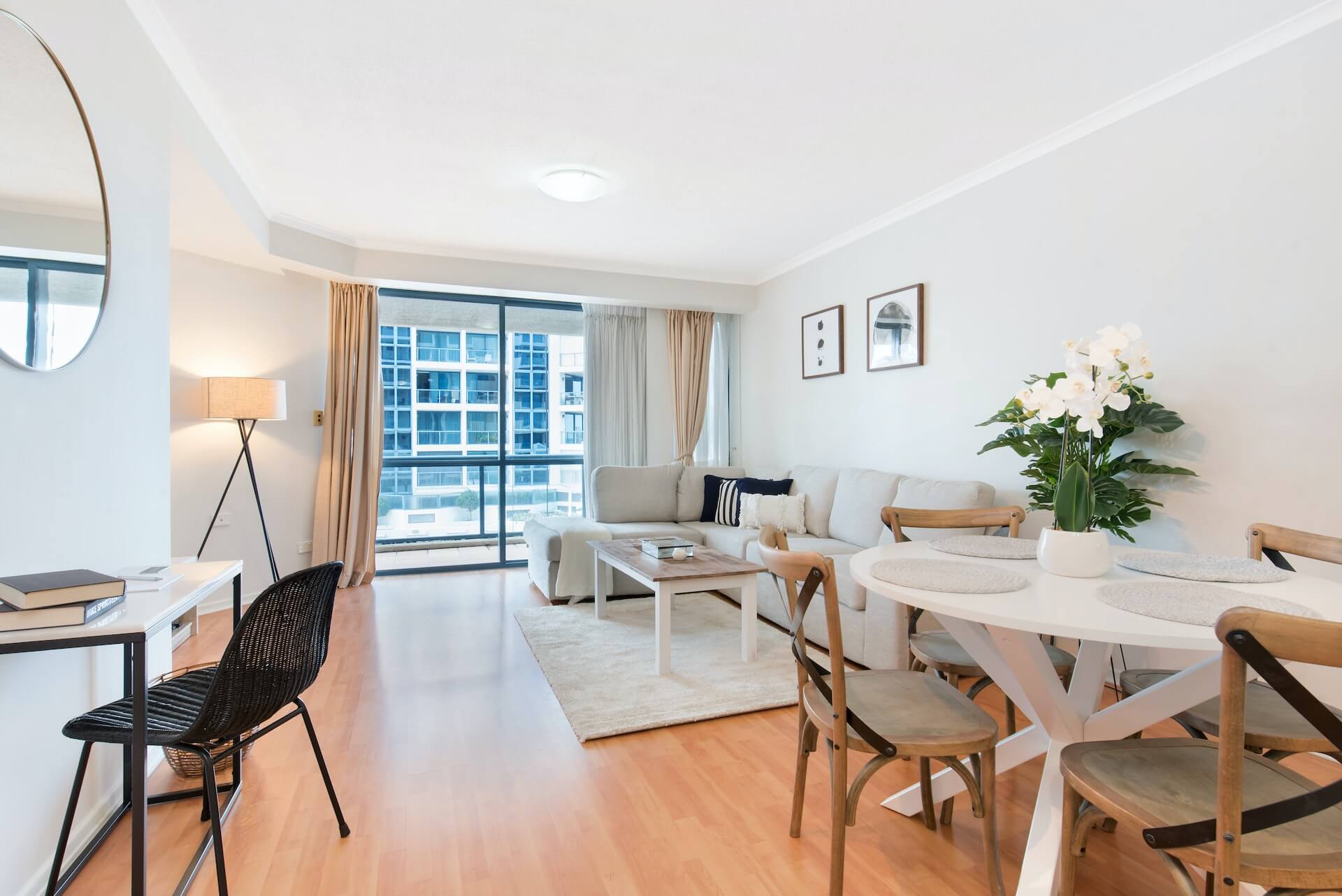 1.   Are wooden tiles the right option for you?
Natural wood flooring has been a popular choice for homeowners for centuries and centuries, and while we still adore its rustic appearance, it is currently losing appeal, as people become more concerned about environmental issues and the woodlands.
If you want to go for an option that is durable, pocket-friendly, and easy to maintain, then you should once consider wooden tiles.
However, wooden floor tiles are the finest substitute for hardwood floors because they provide the space with the same authentic, rustic appearance as the original hardwood floors. Additionally, wood finish tiles are easier to keep, more sustainable, and less expensive.   
And as a result of all these factors, wooden texture tiles have taken the top spot in house remodelling. Therefore, wood floor tiles are the ideal option for your home if you want the appearance of wood flooring, but don't really want the hassle of having natural hardwood flooring.
2.   Ceramic Flooring Tiles that Looks like Wood
When you choose to add ceramic flooring with a wood effect to your home, your selections will not be constrained. Ceramic tiles come in a wide range of hues and designs. If you want something that is a bit natural-looking without compromising on the quality, then you should go for unglazed ceramic tiles. Installing ceramic wood tile with a wood-grain pattern delivers a striking appearance.
Ceramic wood tile that emulates wood typically has a rectangular shape. Square wood-like tiles are also available; however, planks are required if you desire to have flooring that resembles "genuine hardwood." These tiles are not only magnificent, elegant, adaptable, and durable, but are also incredibly affordable and ideal for all types of budgets.
You can lay them down in designs like herringbone or chevron to give your floor a modern twist on a classic vintage look. For more visual intensity, think about ditching the traditional browns and opting for dark grey tones.
3.   Porcelain Flooring Tile that Looks like Wood
Porcelain flooring wooden tile is one of the categories of wooden plank tile that is available in a huge selection of realism-based hues, sheens, and textures. There are several options, including classic wenge and oak, sumptuous cherry, and rustic driftwood finishes. With such a wide variety, it's simple to find the ideal Porcelain flooring wood look tile to improve the design of any space in your home. Both home and business settings will benefit from a wood-look porcelain tile floor's exquisite and fashionable appearance.
Compared to other types of tiles, these tiles are much stronger, have minimal porosity and are durable. When there is a lot of traffic, both in home and business settings, it may easily maintain its look without showing obvious signs of wear and tear. If you are looking for living room wooden floor tiles, wooden front exterior wall tiles, or wooden tiles for bedroom, then you can definitely consider Porcelain wood finish tiles.
4. Pros and Cons of Wooden Floor Tiles
Pros:
Let's look at the reasons why you should opt for wooden tiles:
Compared to hardwood floors, wooden floor tiles are more economical, because creating them is less expensive.
Wooden texture tiles are significantly more resistant to dents, spills, and filth than hardwood flooring. As a result, after installation, these tiles will continue to look wonderful for many years.
Wood tiles are easy-to-clean and you do not need to work too hard to get rid of stains on them.
Wooden tiles are incredibly adaptable. There are numerous designs of wooden floor tiles available on the market. You can discover varieties of options in wood-look tile categories ranging from wooden tiles for bedroom, wooden front exterior wall tiles, or wooden elevation tiles.
Additionally, wooden tile is a great option if you are looking for tiles that are pet and environmentally friendly. They are also the perfect option for those who are intolerant to dirt because they are easy to clean and do not absorb a lot of moisture.
Cons:
The drawbacks of wooden floor tiles are as follows:
Since wooden floor tiles are basically tiles, you can feel the cold beneath your feet, specifically if you reside in a colder climate.
It may not be as comfortable if you intend to stand for an extended period of time.
If you're placing tiles in a bathroom, entryway, or laundry room, choose textured wood tiles rather than polished and smooth ones because they do not become slippery when wet.
In case you have never installed wood tiles, it may be a little challenging to DIY the process. Therefore, we will suggest professional installation if you want the sleek and beautiful aesthetic of a hardwood floor.
The classic end table crafted from wood comes with a door and drawer, also have another hidden storage behind the cabinet door, both open & closed storage and with a hidden cord design.
5. Wooden Floor Tiles Trend
For the floors of the kitchen, bathroom, bedroom, and living room, ceramic and porcelain wooden tiles are ideal. You can effortlessly customise any space with the wide variety of tile colours available. You can find many creative ideas on how to use this material in your design if you browse the web.
If you want a modern design in the kitchen or any other room, then you can try out wood finish tiles. It provides a more natural appearance. Colour blending is an intriguing concept for wood-look flooring. You can install tiles with various colour variations to give your floor a more dynamic appearance and liven up the room.
Wooden texture tiles have captured the breath-taking natural charm of wood with a vast selection of floor tiles. So, keep your needs in mind and decorate your house with wood to showcase its beauty in every room. Wood-like tiles can be the best option for you if you want a more durable hardwood look at an affordable price with minimal maintenance.
This post contains affiliate links, which means we may receive a small commission, at no additional cost to you, if you make a purchase through these links.