Shopping is the best part for tourists to remember the holiday spent in Africa for lifetime. Africa has unique authentic souvenirs. You can gift your loved ones with these best souvenirs which you will not find anywhere in the world other than Africa. There are wide collection of souvenirs in Africa, out of which below mentioned are few famous items which you can buy.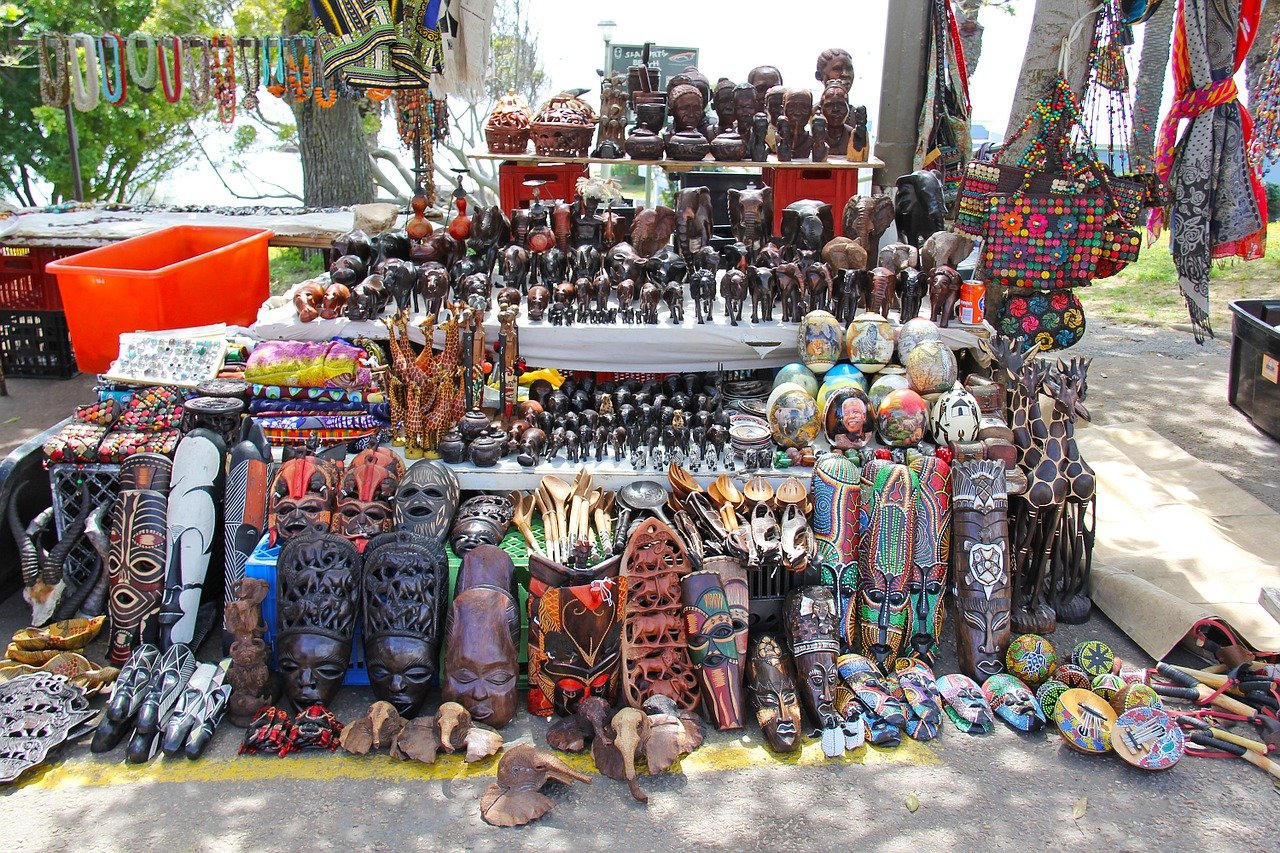 Two online stores where you can buy authentic african souvenirs or gifts online are African Gift Items and African Touches. You cannot find many items here, but you can pick from the few if you like and claim as authentic.
Beaded jewellery is mainly from the tribes of South Africa. It has created employment for many tribal people with amazing traditional beading skills. Varieties of vibrant beaded jewellery are available in the craft markets, shopping centers and boutiques of Africa. Make sure you bargain to get a best price.
Beaded crafts such as animals, candle holders, flowers and many more are most famous souvenirs in Africa. You can find almost all animals which are beautifully crafted. These handmade crafts are available in all the streets and shops in Africa.
Africa is famous for gemstones and precious metals. Tanzanite is found in the foothills of Mount Kilimanjaro, which is the only source in Africa. This deep blue colour rare metal is very attractive and people around the world come to shop this precious jewellery. You should buy tanzanite only in authentic jewellery stores of Africa.
Click on the image to get African Souvenirs online.
Shweshwe is vibrant coloured cotton fabric with traditional prints. You can buy readymade clothing, bags, cushion covers and many more which are made from shweshwe fabric. Streets of Johannesburg has varieties of collections of this fabric in vibrant colours. You can even cut the fabric of desired size and take home with you. This is the best traditional souvenir to buy from Africa.   
You can enhance your interiors of your house by picking up some handwoven traditional bowls and baskets. These items are most popular in South Africa. You can get bowls and baskets of different sizes and varieties of colours for reasonable prices. You can book online from Mia Melang, which has beautiful range of collections of baskets and bowls.    
The wooden carvings are most famous in Africa. There is a great range of wooden carvings such as, masks, wildlife creatures, figurines and even ceremonial spoons. You can find these wooden crafts in many craft markets and roadside stalls in the Cape Town. These are the best décor souvenirs to gift your loved ones. 
Vin de Constance is the oldest and sweet wine which is famous worldwide. The wine estate in the suburb of Constantia, South Africa is the best place to buy this wine.
Amarula is the creamy liquor which is made from exotic marula fruit. Marula fruits are grown exclusively in Phalaborwa, South Africa. You can enjoy this liquor when put over ice, cocktails and even on coffee. Amarula is widely available in most of the places in Africa.     
Rooibos or Redbush tea is the South Africa's home-grown herbal tea which is exclusively grown in Cederberg region of Western Cape. This caffeine free tea is exported worldwide. It comes in varieties of flavors and famous for its antioxidant properties. This tea is the best souvenir to buy from Africa and is widely available in the supermarkets of Cape Town.
Click on the image to get African Souvenirs online.
As ostriches are largely found in Africa, the byproducts of ostrich such as, eggs and feathers are the best souvenirs to buy from Africa. Ostrich eggs are well decorated and painted with African scenes, wildlife and jewellery. These eggs are delicate and has to be carefully transported. Although these eggs are quite costly, they make an excellent gift for enhancing the house décor.
Spices in Africa has the history of 300 years. They are well known in Cape Town and Durban regions. You can find 30 varieties of chilies, cloves, nutmeg and many more from markets and bazars of Durban and Cape Town. They are the best souvenirs for reasonable price.
South African leather bags has unique art, design and fashion. There are many designers who produce varieties of leather bags with rich culture. There are various leather bags such as, sling bags, backpack and handbags with unique patterns. You can shop these leather bags in almost all the boutiques in South Africa. This is the best fashionable souvenir to buy from Africa.   
Please leave a comment below, if you enjoyed or find the information helpful. 
This post contains affiliate links, which means we may receive a small commission, at no additional cost to you, if you make a purchase through these links.
Image by Sharon Ang from Pixabay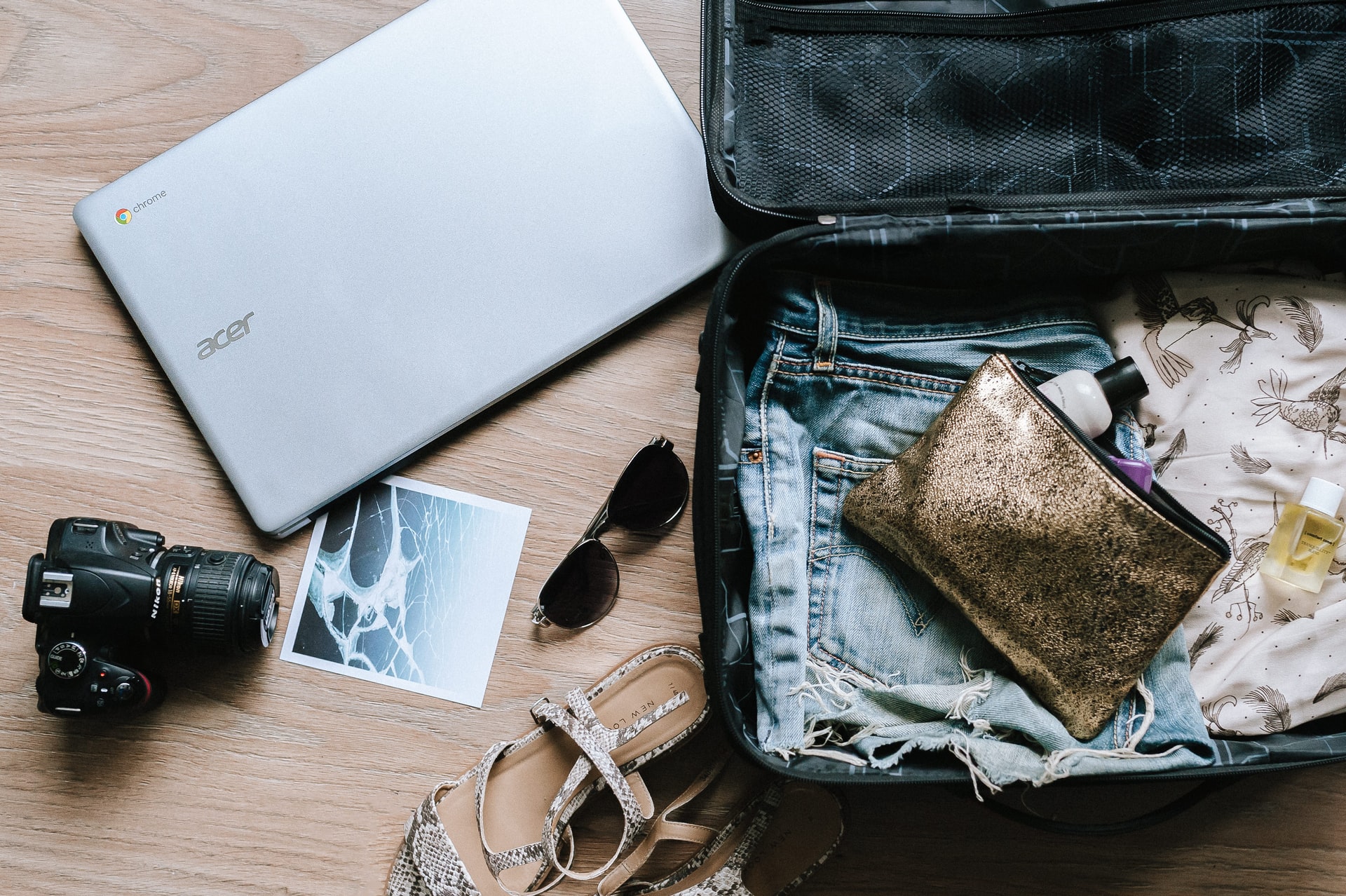 Get these travel gadgets and accessories according to your needs, and select the gear items suitable for the location you visit.