Mahabaleshwar, popularly known as the best hill station of Maharashtra similar to Ooty, the Queen of hill station is a very beautiful scenic location for a naturalists and photographers. It is also ideal for family vacation as there are enough entertainments for children's as well.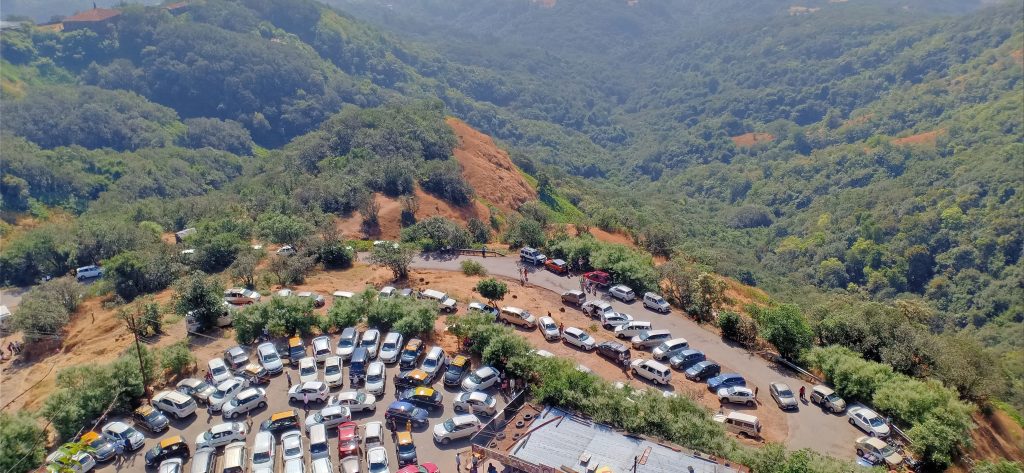 Even with these positive remarks one should avoid going to Mahabaleshwar during the peak season or especially during a vacation period. All the points which we need to cover are quite nearby to each other and area wise Mahabaleshwar is a small place, but is over crowded in peak season and hence make it difficult to enjoy the beauty of the place.
Choose your next location The Paradise of Travellers Kumarakom. Make your stay a longer and memorable one in these budget resort.
Narrow Roads
Roads to some of the spots are very narrow and will make it difficult for two opposite sided vehicles to move at the same time.
Parking
Parking in almost all the Mahabaleshwar spots are very limited and the taxi will soon cover all the parking slots, thus making it difficult for private vehicles to return from the location. At least the vehicle has to get reversed to return.
Long Queue
Long queue will make the journey more and more difficult for you to cover all the points. Monkey Point, Savitri Point, Arthur Point all can be covered in one stretch but parking in the road side is again question mark. If you are single, then you can park in one location and then walk few distance and can cover more quickly than reaching by your vehicle. Or else be ready to skip few attractions at Mahabaleshwar.
Accommodation in Mahabaleshwar
Very good and beautiful stay are available at Mahabaleshwar with scenic beauty and well maintained and spacious room. The charge more than double the cost than the normal days. Owner or Manager of the hotel itself will acknowledge that you can get this room for half the cost during off Season but not now.
During our visit to Mahabaleshwar, we stayed at Shalini Excellency. It is a nice and a cozy family hotel. Those who are looking for a budget hotels in Mahabaleshwar, this is a good choice for family as well. Rooms are very good and view from balcony is excellent. You can opt for breakfast and also for big room if you are with more family members. Kids have play area in front of the hotel. Their restaurant is unique and the food is delicious.
Know more about Budget Hotels in the hill station Munnar
Book your next stay in these Luxury Beach Resorts in Pondicherry and download a free copy to keep handy.
Food
We cannot blame the hotel staffs; they are exhausted serving the crowd. We had to leave one road side eatery as one of the ladies started shouting at the hotel Manager for commenting Wait or Leave to two old people who were waiting for food for an hour and when can she expect the same with a crying baby in hand. Half of the crowd after ordering the food left the place including us. But we were lucky enough to get food quickly at the next hotel.
Mapro Garden
Mapro Garden is one of the tourist attractions and is the manufacturer of delicious fruit-based products at Mahabaleshwar. One should have to spend an entire day to visit that due to crowd. You can find a restaurant, Garden and Shopping facilities there and also can have a look at their farm too. The crowd in that will not allow you to do anything in a calm or relaxed way.
Mapro Garden Products looks mouth-watering, but to order the food one have to stand in a queue, the least for 15 minutes. When you order pizza right away the counter boy will reply that you will have to wait for 40 Minutes to get the pizza. So, we had to limit the order to only their special item Fresh Strawberries with Cream. As a tourist we have come a long way to Mahabaleshwar not to have a Pizza alone. Just Joking, Grapes are always Sour. And their strawberry cream was just awesome.
The road which cover the front area of Mapro Garden and Venna Lake which is another attraction is always on Queue. You can never expect these roads to be empty.
Strawberries Everywhere
You can see many fresh strawberries and carrot seller's roadside everywhere at Mahabaleshwar. I was hoping to buy strawberries from them but unable to park the car anywhere near them due to narrow road and queue of vehicle behind us. Some adamant drivers refuse to move their vehicle even if they have the space to do it will ruin others day and the excitement of the trip.
To avoid all these mis happening you can definitely consider travelling to Mahabaleshwar during Off season and enjoy the pleasant weather, scenic beauty, tasty food and stay in a luxury hotel with a minimum rate.
Read more about the hill station, Ooty