Kumarakom also called as Paradise of Travellers, lies in the hinterland between Kochi and Kottayam. The nearest airport is at Kochi and there are railway station at both Kochi and Kottayam.
Kumarakom, the naturally gifted land of Kerala is one of the 50 must-see places of a life time according to the National Geographic Traveller. You cannot return from Kerala at least without experiencing an Allappey houseboat day trip. You can book for a houseboat package at sreestours or alleppeyhouseboatclub.
Here are few best budget resorts in Kumarakom. The price ranges below 2000/- ($30) for the resorts listed below with all the modern amenities and houseboat facilities.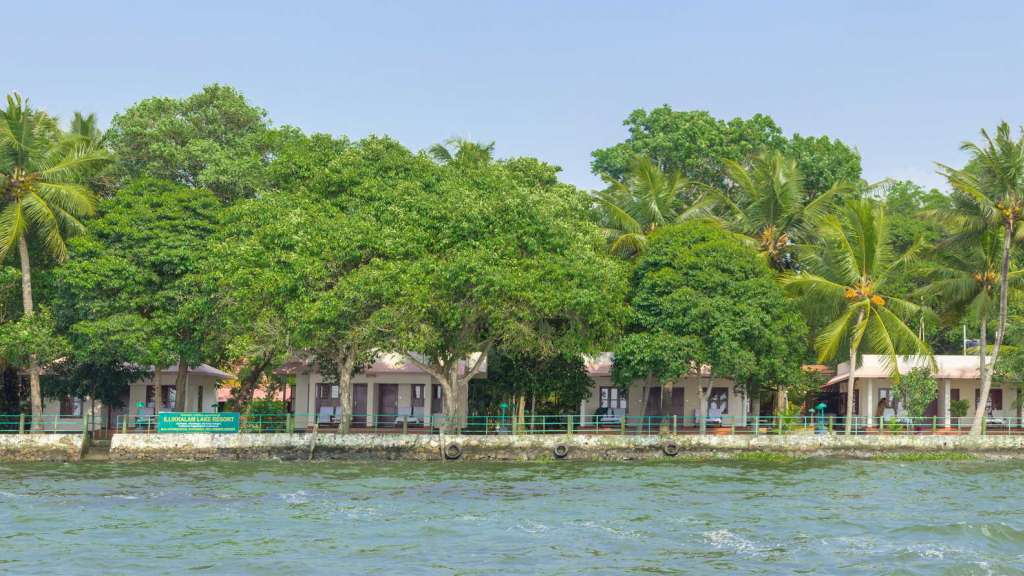 Address: New Nazarath Rd, likkalam, Kumarakom, Kerala 686563
Phone: 04812524234
Functional rooms in a lakeside hotel offering hammocks in the gardens, a game room & a restaurant. They provide Villa, Lake facing rooms, and standard AC room, to select from according to the size of the family.
Get the best price from here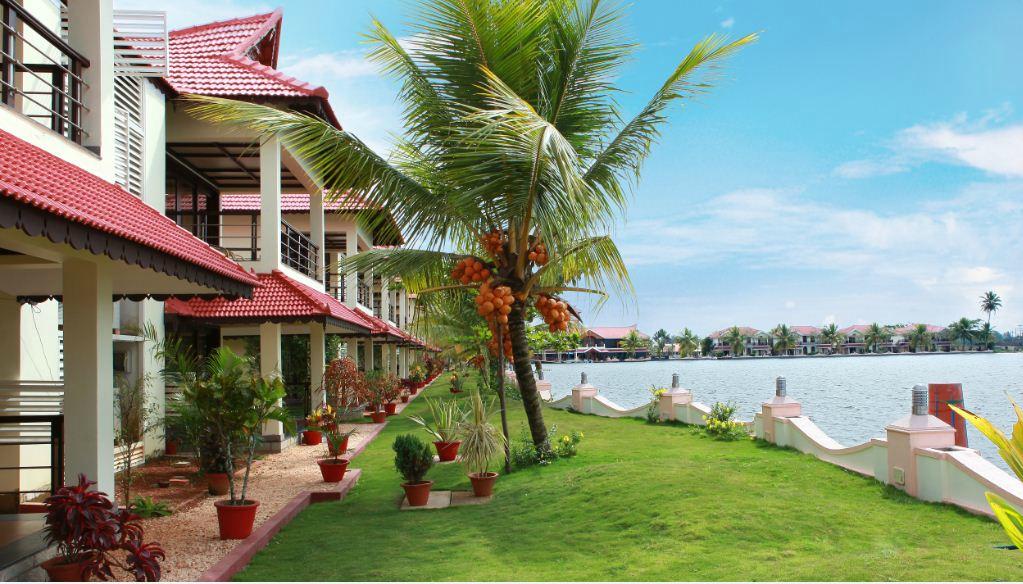 Address: Pallichira Junction, Near KLR,, Pallichira,Kumarakom, Kottayam, Kerala 686563
Phone: 04812523900
Lake palace Resort is 16 km from Kottayam railway station and Bus Stand and 75Km away from Cochin International Air Port. 17 Simple Deluxe Suite, Suite, Deluxe, .A/c and non A/c Rooms offering satellite TV & air-conditioning, along with an Ayurvedic center. Their attractions include, Jungle Safari, Trekking, Natural Walks, Birding, Boating.
Get the best price from here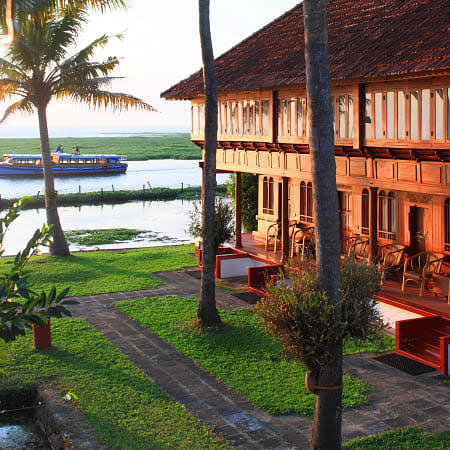 Address: Virupukala, Kavanattinkara, Kumarakom, Kerala 686563•
Phone : 070255 66371
A real treat for travellers with Paddy View cottages that overlook the magnificent paddy fields of Kumarakom to luxuriate in an ambience of nostalgic charm and sublime service. If you are looking for Kumarakom Lake Resort Kerala, then this one is for you.
Get the best price from here

Address: Sea View Ward Alappuzha Dist. Kerala – India Pin: 688007, 688007 Alleppey, India
Phone: 095395 53586
Shalom Beach Residency is located within 500 m from Alleppey Beach, Alleppey Lighthouse and Vijay Beach Park. The Alleppey Bus Station is 1 km, the Alleppey Railway Station is 1.3 km and the Cochin International Airport is 84 km. If you are looking to stay in Kumarakom beach resort, then don't look further this is the one for you.
Get the best Price from here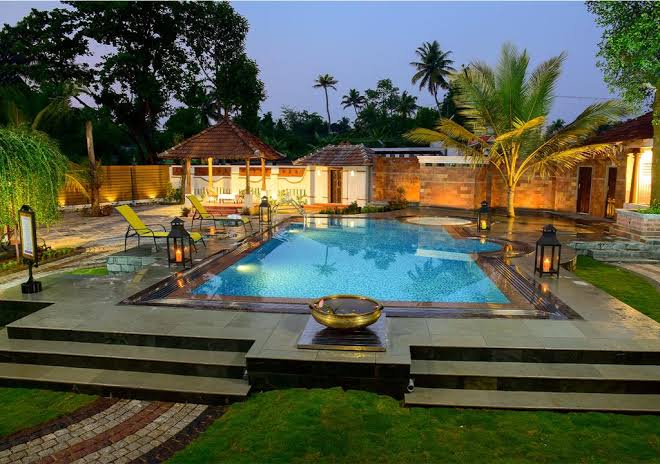 Address: Govt. Boat Jetty,kumarakom Kumarakom India 686563
Phone: 0481 252 5230
The house is surrounded with small rivers and natural beauty and is full fledged with all modern facilities. It is more of a homestay or maybe a heritage resort as it has a look of huge Kerala traditional House. They provide Homely stay, food, Ayurveda body massaging, boat cruise etc. for Guests.
Get the best price from here
If you are looking to travel to Kumarakom, go ahead and check out any of these options for rooms in Kumarakom .
Make your travel and stay a memorable in one of these Kumarakom stay.
This list helps you to choose cheap resorts in kumarakom for last minute travelers quickly. When we see many hotels listed in many travel sites, it takes more time to decide which to pick. This list of 5 resorts will make you stick into one, way more quickly with a budget price by having a resort experience.
Grab this guide to have a look at the 5 Most Beautiful & Luxurious Resorts in KumarakomDownload
Check out the 5 Useful bag for her Next trip, This is for her
Image Credit: Photo by Adityan Ramkumar on Unsplash
Image by Munnar holiday & Image by Adam Hill from Pixabay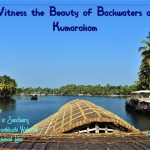 Kumarakom Free Travel Greeting Card
Download Free Happy Journey Greeting Card, and greet your loved ones with the beautiful location travel e-card. Let them know that you care for them.
Click Here To Download Kumarakom Happy Journey Greeting Card
Need more location, check here.