Are you tired of having too many shoes and not enough space to store them properly? Are you a new homeowner looking for the best footwear organization solutions?
You are in luck! There are heaps of organizing solutions out there, and this article covers all the questions that come to mind before buying racks and organizers for shoes.
Look for a Specific Wood Type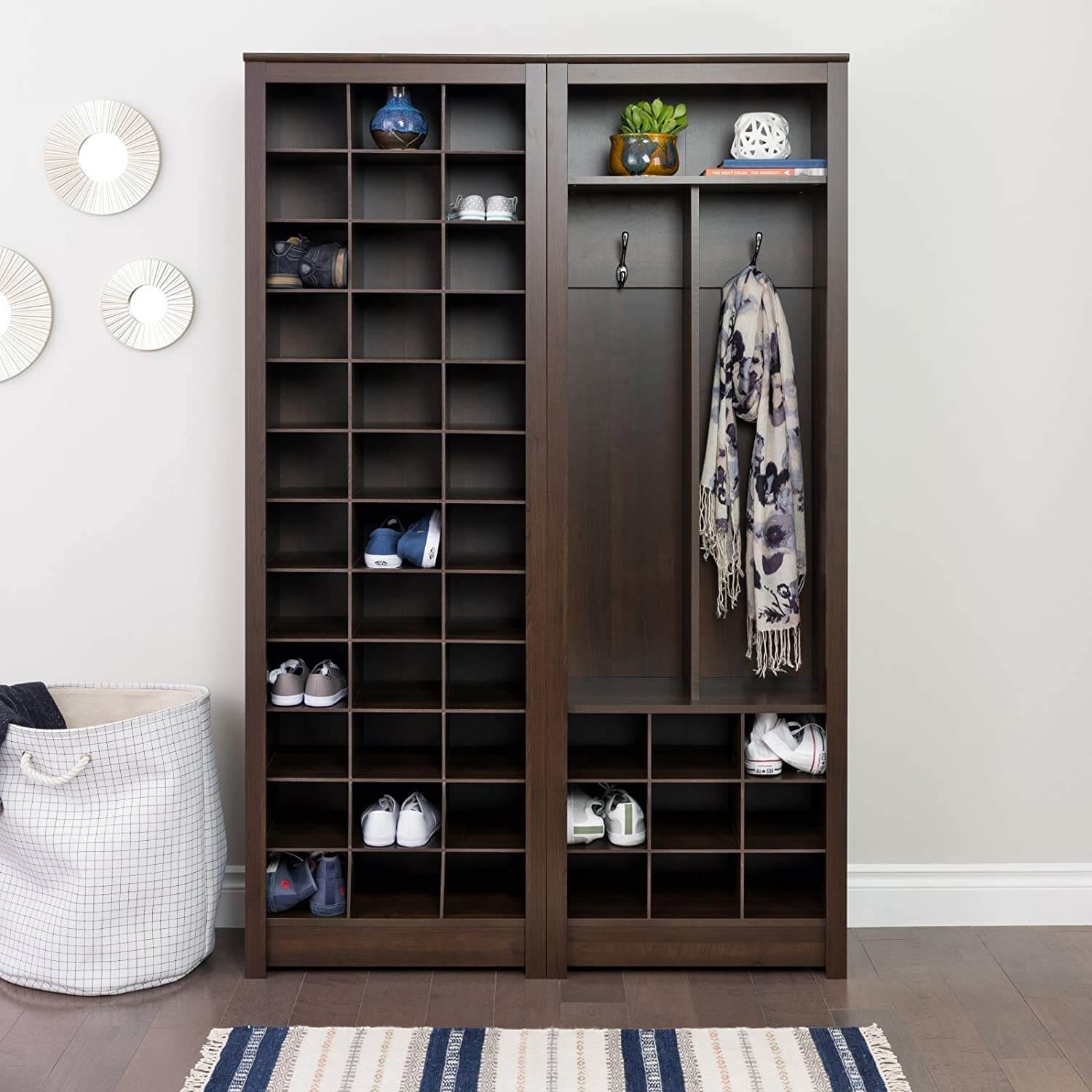 The wood quality of your shoe rack should top your priority list. Even if you are not a home-décor professional or don't have a budget to hire an interior designer, don't worry because we have got you covered.
Your shoe rack should be Lasani laminated. Since Lasani wood is very cheap, it offers excellent quality, which is ideal for you. So that means such a shoe rack will not only be a beautiful addition to your footwear collection but also be a highly sustainable and affordable storage solutions.
Ideal Size for Your Shoe Rack
Finding the ideal shoe rack size can be another hurdle in buying a perfect rack. However, by following these simple tips, you'll be able to shortlist your shoe storage easily.
First, you need to figure out where you want to keep the shoe rack. Once you have decided this, half your work is already done. The next step is to choose the dimensions. A standard wooden shoe rack dimension is 48×30 length and is 12 inches deep. The depth can vary depending on whether you want to store shoes or shoe boxes in it. If you want to store shoe boxes, then the depth has to be 13 or 14 inches.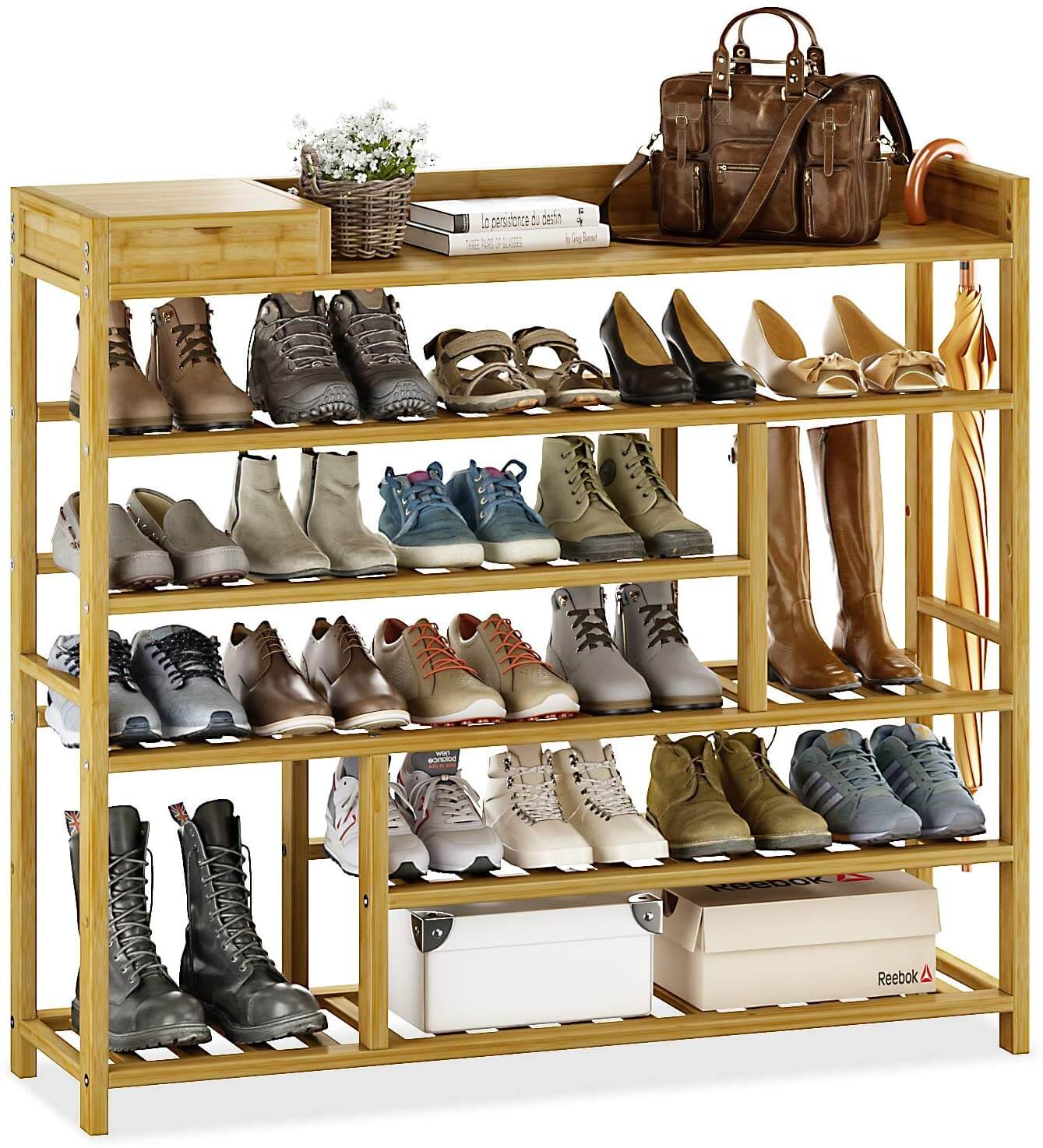 What Should You Look For In An Organizer?
If you want to buy a shoe organizer, you probably know where you want to put it and what you want to use it for. However, finding an organizer to make things easier is actually the tricky part.
For instance, if you want to organize your extensive show collection, then don't look for complex ones, because your purpose is to be able to find what you need in a single glance. Shoe shelf or Shoe stand offer excellent organizational storage options because they don't take up too much space and are cost-friendly too!
How Can I Buy A More Organized Shoe Rack?
Angled shoe shelves are best for quick and easy access. Because they provide slanted partitions, you get a better view of your shoes as opposed to a normal tall shoe rack where you only get a view of one end of your footwear collection.
Not only do they require minimum space, but the shelves are also easily adjustable!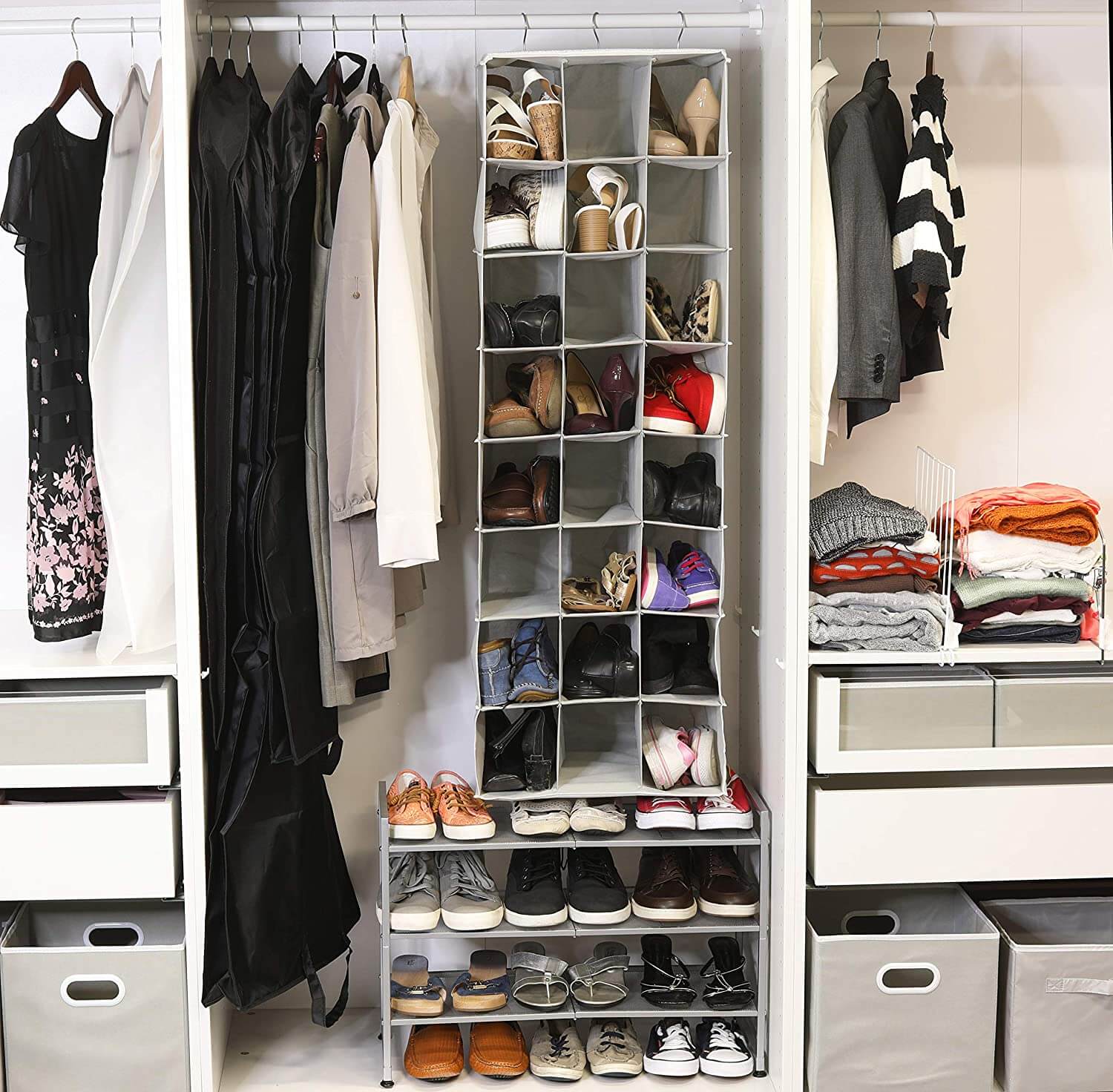 Whether you're buying racks or organizers for your shoes, you must ensure that they do not take up too much space. You can measure your dimensions before you buy the product just to make sure that the racks fit in the space available. This way, you'll buy the best product without any space-related surprises. And it is a clever shoe storage ideas for small spaces. Check out this vertical shoe rack behind door, a perfect fit for your walk-in Closet door.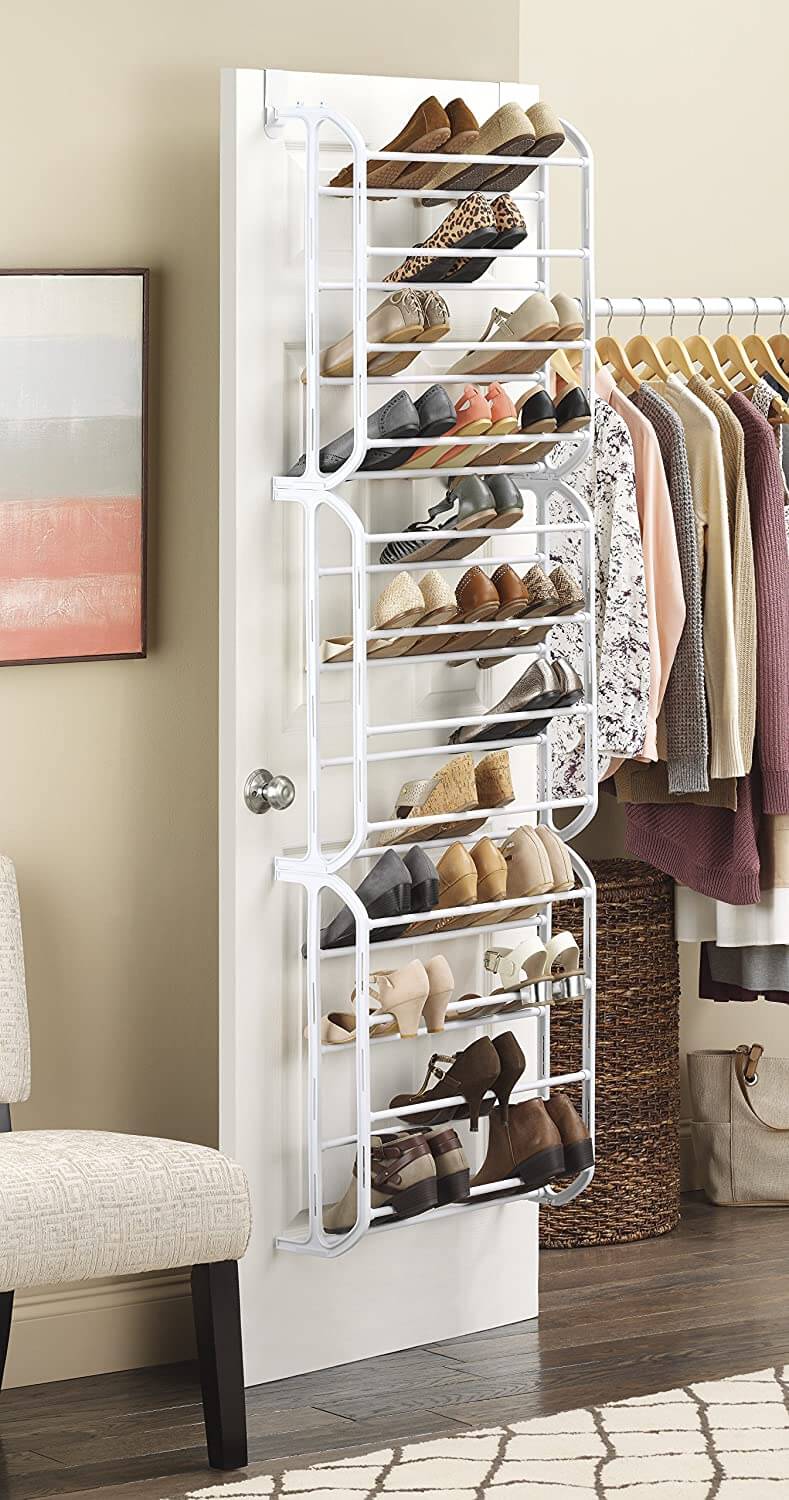 Buying a product that has legs creates an illusion of more room, so your place won't look crowded but tidy and more spacious.
Once you buy your shoe holder or shoe rack, getting it set in just the right spot and keeping it looking elegant is vital. So here were some clever ways to store and organize footwear that ensure both convenience and efficient use of space, and we hope that you found them useful.
This post contains affiliate links, which means we may receive a small commission, at no additional cost to you, if you make a purchase through these links.