Christmas is the most wonderful time of year! Whether you're looking for festive decorations, creative recipes, or thoughtful gift ideas, Better Homes & Gardens has something to inspire you this holiday season. In this blog post, we'll explore some unique Christmas inspirations from the BHG store/shop to make the most of your holiday celebrations!
Festive Red & White Table Decor
The holiday table is where we spend most of our time together with family and friends! The kitchen table is generally the focal point of holiday gatherings, whether we are tucking into a Christmas feast or playing board games. Add some red and white table decorations to the center of the Christmas celebrations. Set the meal with simple red and white plates on a striped linen tablecloth.
Red and white baker's twine and a sprig of greenery look great tied around napkins with guests' names and provide a personalized touch that will soon become the talk of your Christmas party! If you're sold on the idea of Red and White Christmas Decor, then check out these amazing ideas for a classic holiday!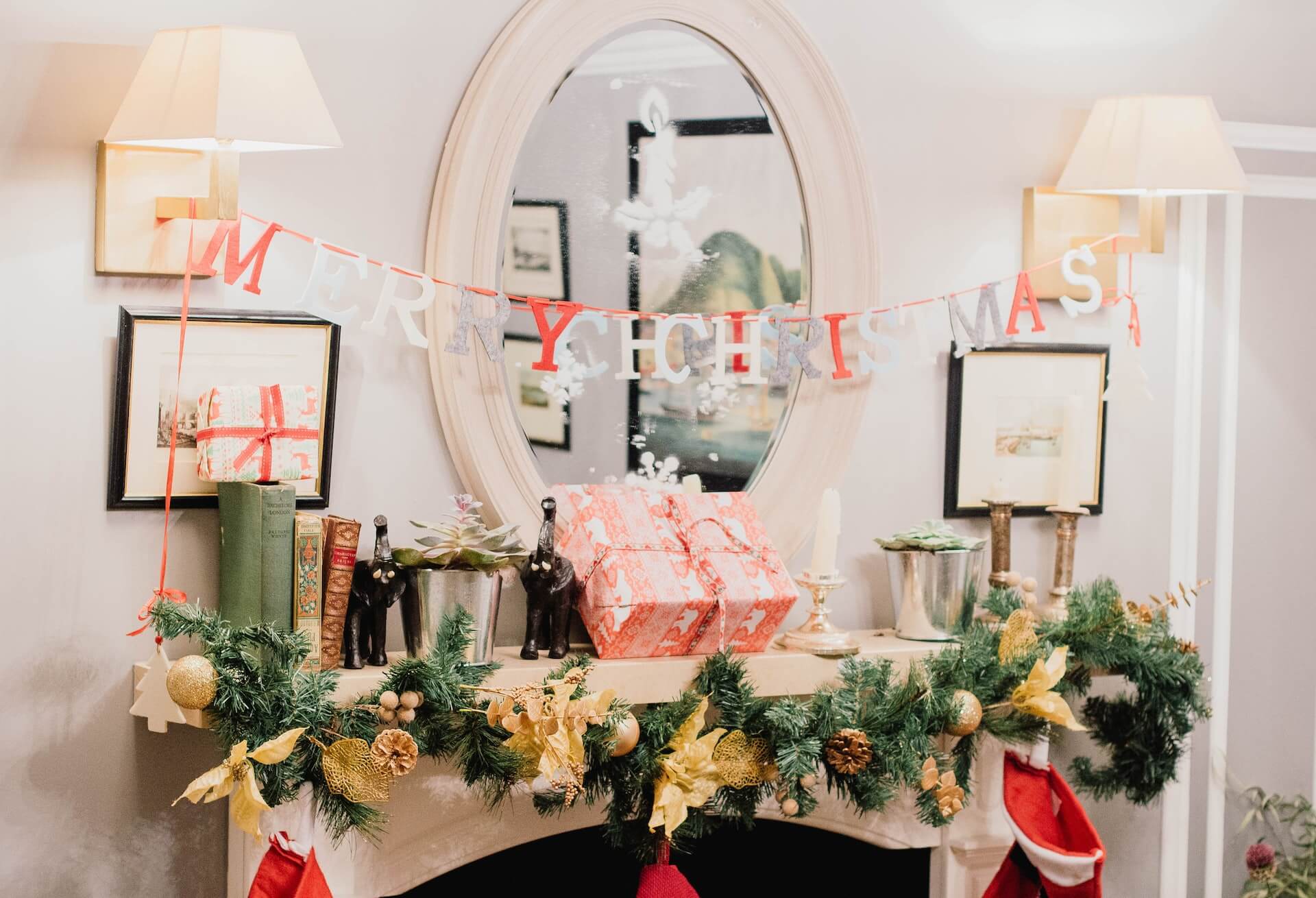 Gingerbread Christmas Village
Why stop at just one gingerbread home when you can build an entire neighborhood? These miniature-decorated houses combine two classic Christmas traditions into one beautiful mantel display.
Set the scene with green gingerbread trees and cookie-cut woodland creatures and decorate them with your favorite sweets. Sprinkle some coconut "snow" over them, and then take a moment to admire your finished gingerbread Christmas village. If you want to keep your holiday mantel minimal this year, then these Christmas village ideas are the perfect place to start!
DIY Citrus Garland – Making an Orange Garland
Dried citrus slices are versatile and can be used in a variety of creative ways. You can make a Christmas garland out of various citrus fruits like blood oranges, grapefruits, lemons, and clementines. You'll also need a paper punch, wood beads, paint, a cookie cutter, string, cloves, bay leaves, and greenery. Here are a few helpful steps provided by the BHG shop to make this DIY Wreath!
If you aren't quite ready to break with custom, perhaps you can find a fresh method to present your tried-and-true pieces. It's time to switch things up and stop decorating the tree the same way you have every year. For a show-stopping Christmas mantel; take Christmas inspirations from BHG, the BHG website recommends covering large ornaments with glass cloches.
Make a Magical Winter Bedroom Setting
A flocked Christmas wreath placed over the bed will help you imagine a white Christmas as you sleep. Adding some frosted greenery to your white bedroom will transform it into a winter paradise in no time. If you have any favourite seasonal decorations that you can't find a permanent home for, consider using them in this fashion instead.
With just a couple of standout items, you'll have hardly any mess to tidy up after the holidays. If you're not a big fan of the fantasy theme, then go ahead and explore more amazing bedroom Christmas Decor ideas!
Make Amaryllis the go-to Christmas Houseplant
Distinctive, striking Poinsettias and Amaryllis both flourish during the Christmas season, but the former appears to be more widely enjoyed. True enough! The magnificent blooms of amaryllis plants the red christmas house plant can remain for weeks with only minimal attention.
They are available in a variety of hues, including white, red, coral, burgundy, pink, and bicolour, so you can choose one that goes in contrast with your Christmas decor. One kind, "Apple Blossom," has pink watercolour washes sprayed on white flowers with a lime green throat.
This holiday season, why not take your decorations to the next level with some unique Christmas inspiration from BHG Shop? From festive wreaths to stunning centrepieces, these ideas are sure to bring the spirit of Christmas into your home.
This post contains affiliate links, which means we may receive a small commission, at no additional cost to you, if you make a purchase through these links.