Connecting with nature is one of the most soothing and popular ways for people to relax, especially when they find a way to link their homes with nature in a major or minor way. Keeping this in mind, turning a deck into a four seasons room lets you enjoy the perks that come with having a gorgeous glass-enclosed room you can use to see the beautiful changes in nature, as the seasons pass all year round.
This room serves its purpose throughout the year and can become a space where you can relax and have a moment of peace with a gorgeous view to help you. It protects you from the not-so-pleasant things, such as insects, strong wind, harsh sunlight, or even rain, but gives you the space you need to have a nice cup of tea and curl up with a good book to enjoy a moment of contemplation and peace. Alternatively, it can also serve as a place to host a family game night, quiet peaceful dinners, or just a simple get-together with your friends.
The Use of Four Seasons Room
Before you think about turning your deck into a Four Seasons Room, you must decide on how it will be utilized. This decision will influence other factors of your room such as what material you will use and the way you will decorate it. 
One way to use a Four Seasons room is to make it a space for family gatherings, so décor, furnishings, and fittings have to be chosen accordingly. In such a situation, the room can feature matching sofa sets, a coffee table, and large windows to show off the surrounding natural beauty. Furthermore, it can also be used as a den as shown by this four seasons room by Our Home Improvements.
Cost of Turning a Deck to a Four Seasons Room
One must consider the cost before making big changes to your house. The kind of material you use, where you live, and whether or not you hire labor will affect the cost of this construction. Finishing details such, as lights, heating, and cooling, also shift the price tag a considerable amount.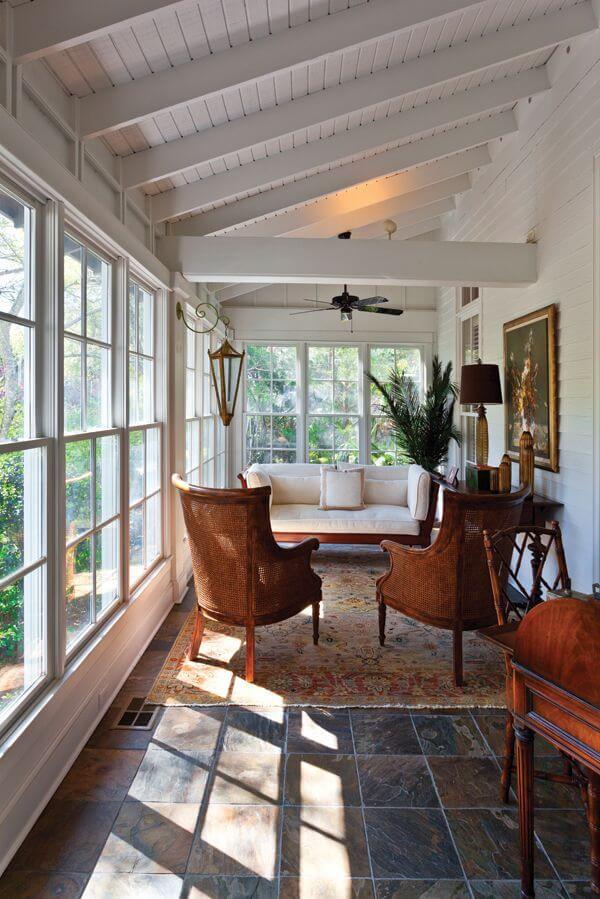 Turning a deck into a Four Seasons room sounds like an excellent idea but with this new addition also comes the responsibility of maintaining it. This structure is often very delicate, and a lot of care goes into cleaning it. Maintenance has to be done regularly and gently to avoid scratching the glass or shattering it altogether. This makes it a challenging structure in terms of maintenance.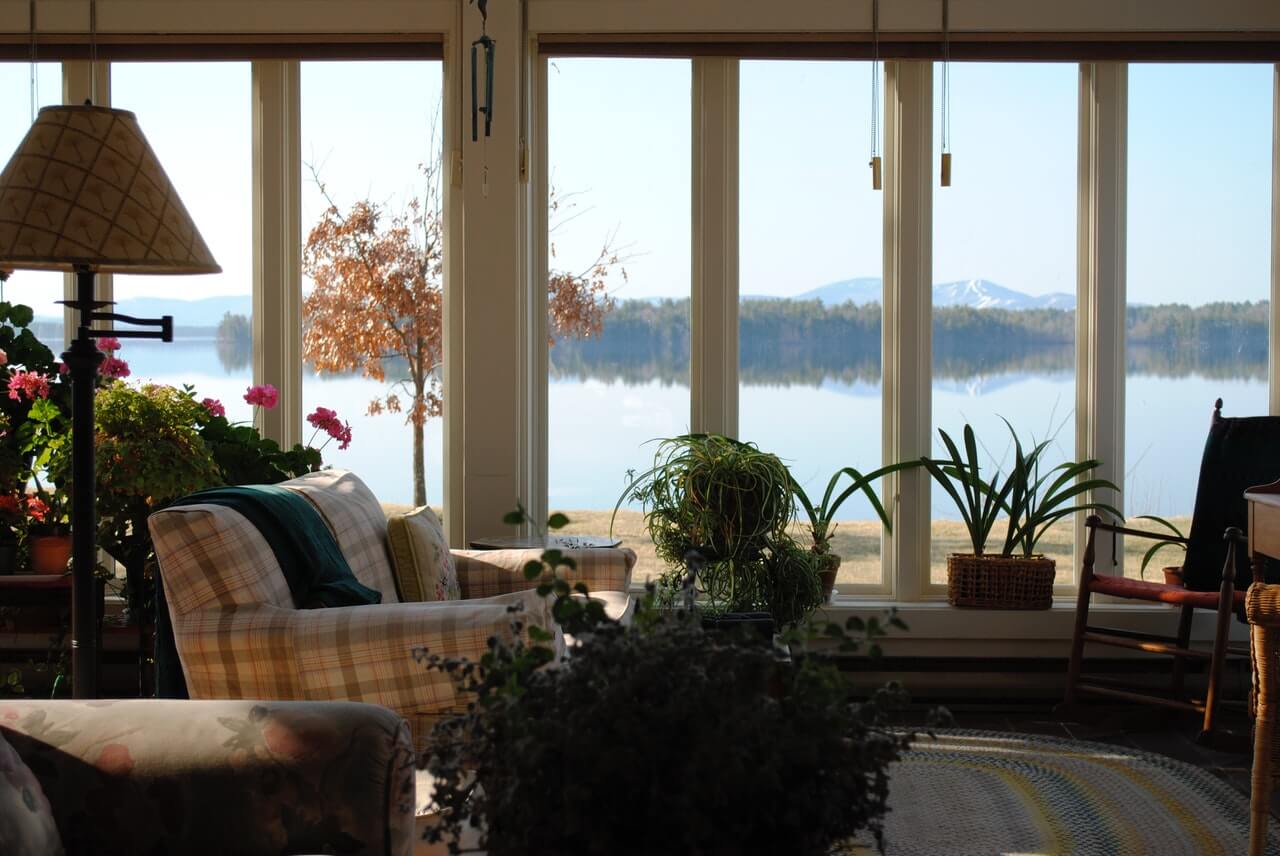 The most important thing to keep in mind before turning your deck into a four seasons room is the materials you will require to achieve the best possible result. If you intend on adding a lot of glass and having large windows, then you will have to be careful about things like choosing a double-glazed or double-glazed with low-emissivity coating, for example. This decision will impact the use of the room and decide whether or not you can use it all year.
You may want to keep the flooring identical to the rest of your house for a seamless transition or can opt for carpets, depending on your intended use.
This project might seem a bit overwhelming, but once it is finished, this cozy all-purpose room will bring the family together and increase the value of your residential property. All things considered, if you keep these tips in mind, it will be worth it to take the leap and start this renovation. 
This post contains affiliate links, which means we may receive a small commission, at no additional cost to you, if you make a purchase through these links.