Selecting the right color palette for architectural and interior design is a crucial step in any construction and improvement project. When you choose the wall paint colors or right hues for your walls and other surfaces, you will have a property or space that helps you achieve your goals and conveys your preference and taste.
Moreover, you will have a room or property that looks amazing and fresh and won't fail to impress onlookers and visitors.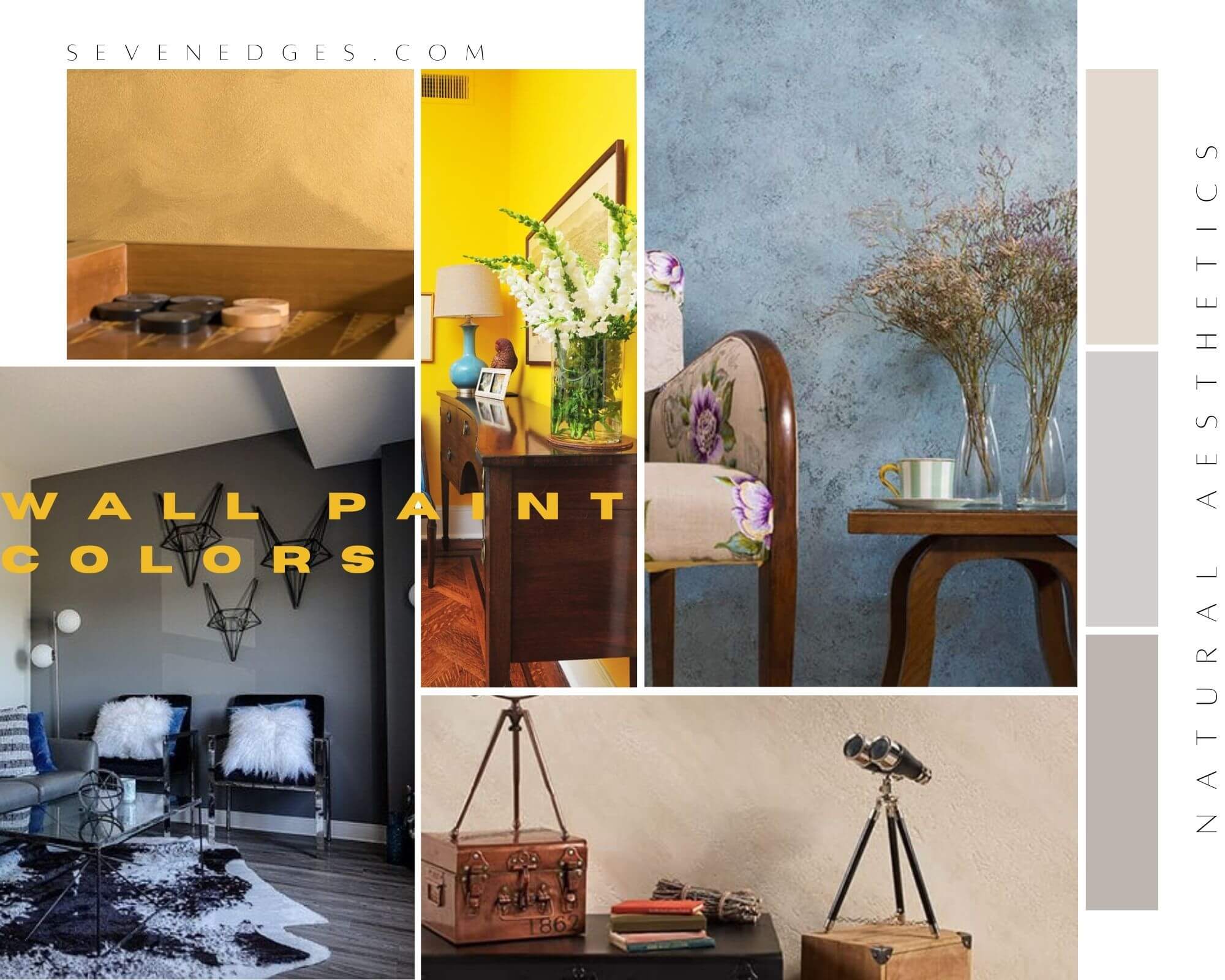 Choosing the right color for any space, though, can be tricky, particularly if you have several purposes in mind for the property or room.
Knowing the trending colors for the year can help you narrow down your choices to the best ones. It is a great way to limit your options to hues that make your space look fresh, stylish, and appealing. 
Popular Wall Paint Colors You Can Expect to See This 2021
If you are looking for the right wall or concrete paint color for your space, here are the eight colors chosen by paint companies, color pros, and designers that will trend this 2021:
Global color authority Pantone chose ultimate gray as one of the colors for 2021.
Ultimate gray is the color of beach pebbles. It is also a shade found on natural elements with weathered appearances that stand the test of time.
Ultimate gray evokes feelings based on solid, dependable, and long-lasting elements. A room with this color can convey a sense of power that brings out the inner strength of anyone inside it.
Additionally, this color quietly assures and provides feelings of composure and resilience.
Although ultimate gray is a trending color for this year, it is a classic neutral hue that can give your interior and exterior a fresh, timeless look for a long time.
Pantone also chose illuminating, a hue of yellow, as another color of the year.
Illuminating is a bright, cheerful, and vivid tone of yellow. It is a warming shade seemingly permeated with solar power.
This hue fills people with energy, clarity, and hope. As a result, it can help you overcome feelings of uncertainty and doubt and, at the same time, embolden and encourage you to accomplish what you set out to complete.
Illuminating is an instant mood-booster. With the world still living in uncertainty, it is a great color to use in interiors.
In general, earth tones are poised to make it big in 2021. Brown is another color that is expected to trend this year.
Warm colors are ready to make a comeback in the coming months. Soft browns and beige tones are great for wall colors since they add a soft, comfy, and homier glow to spaces.
If you want a sophisticated yet inviting space, a caramel tone will serve you well. Its color brings warmth and tranquility and conveys a sense of elegance that it can work well in bedrooms and living rooms.
A splash of brown is the change you need if you want to update your interior's black and white color palette.
If you are a fan of earth tones, another gray hue you can consider for your interior walls is mushroom.
Mushroom has a grayish-beige hue that also evokes a calming, soothing vibe. Although the color's name may not sound too palatable, it makes any room or wall stand out.
Its fascinating tone captures the eyes of anyone that sees it. It is not as rich as pure brown or gray, thereby allowing you more flexibility to incorporate your interior decorating style and preference.
Mushroom is also the perfect background color since it provides a great contrast for the art pieces and wall décor you want to highlight.
If you want to use blue as your wall paint, to be on trend this year, opt for vintage blue.
Vintage blue is characterized by the organic combination of blue, green, and soft gray. The resulting color creates a calming and relaxing atmosphere in any room.
Vintage blue builds and strengthens your connection to the healing power of nature. It can help you start the day with a renewed, fresh mindset.
When applied to wooden surfaces, furniture, and joinery fixtures, you will feel a nostalgic, comforting vibe as well.
A huge bonus of opting for vintage blue is that you can pair it with earthy neutrals, such as amber, warm white, and charcoal. The result brings out and enhances the vintage appeal of the room.
With everyone still advised to limit the time they spend outside; property owners are still looking for ways to bring the outdoors inside. Having walls with green hues is the easiest solution for this interior design dilemma.
Green is an organic color that connects people to nature, which is always a soothing, relaxing experience. It is a much-appreciated hue in urban spaces since it allows you to connect with the outdoors and counteract the feeling of an artificial, technological vibe.
Green is also a versatile color. When you combine dark and rich hues, you get walls that are bold yet simultaneously delicate and refined.
If you do not want to have a room painted in green, you can splash it on an accent wall or simply use it in the bathroom to have this trendy color on your property.
Terracotta is a shade between brown and orange, a combination of the color of nature and earth. It is a warm tone that gives any space a warm, rustic, and homey atmosphere.
This rustic color is versatile since it can work for surfaces and accent walls. It also combines well with other warm hues and materials such as wood.
Although it may not seem obvious, terracotta also works well with cold colors and materials, such as blues and concrete, since it can create an eye-catching contrast effect.
If you love deep natural tones but want to have standout walls, you won't go wrong with choosing terracotta.
If you want a color that truly stands out, satin paprika is another shade that is expected to be big this year.
Satin paprika is a shade of red that has a spicy and earthy hue.
This color combines functionality and fun. Spaces with this hue are perfect for dining and cooking areas, home offices, and play and relaxing spaces. It creates and encourages the feeling of warmth needed in these places.
Additionally, it's cool hue evokes the experience of relaxing outdoors during a cool afternoon under a shade.
It is an excellent color that can also bridge the gap between indoor and outdoor spaces.
Whether you are having a property constructed or renovated this year, you can have an elegant, trendy space with any of these colors.
This post contains affiliate links, which means we may receive a small commission, at no additional cost to you, if you make a purchase through these links.