Switzerland is the country that weaves mesmerizing meadows, snow-capped mountains, ethereal water bodies, and alluring valleys into a romantic poem. It is definitely not an exaggeration when people declare Switzerland as the most romantic spot on Earth. Apart from the raw unfiltered natural beauty, theses places to visit in Switzerland has a vibrant culture and boasts of enchanting resorts and stays.
If you are an avid Bollywood lover, then the Switzerland honeymoon package will enchant you. Truly the beauty of the place will tempt you to fall in love with it. Here, we have picked the top six places, which can make your honeymoon the most memorable time of your blissfully married life.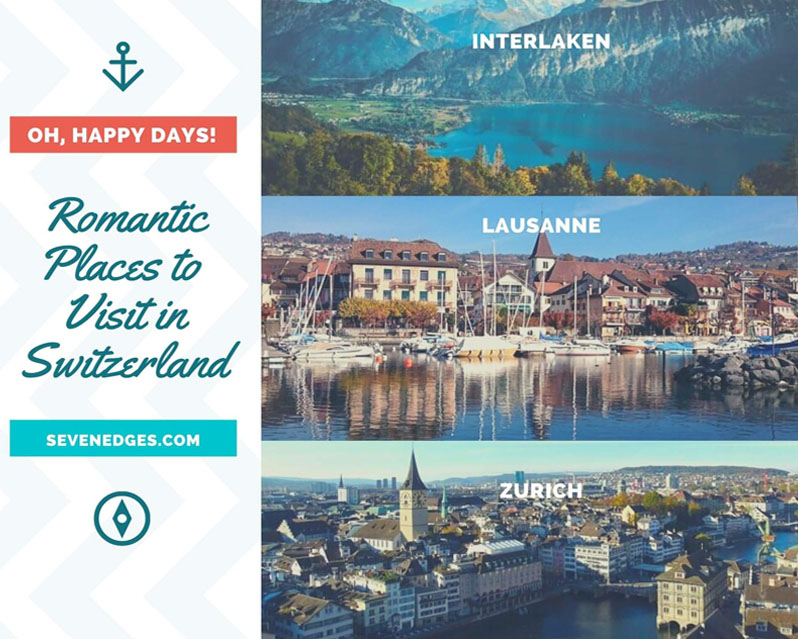 Located in the Bödeli alluvial land between Lake Thun and Lake Brienz, the Swiss town of Interlaken offers ethereal views to travelers. The natural beauty of the place is simply surreal. There are numerous places that you can visit here, such as Höhematte Park, Ballenberg, Giessbach Falls, St. Beatus Cave and Waterfalls, and more.
If you and your partner are adventure lovers, then you will simply love this place even more! Here, you can try kayaking, hiking, paragliding, snowboarding, skiing, etc. You can also hop on the beautiful train ride from Interlaken to the Jungfraujoch through the captivating beauty of Grindelwald.
Want to woo your beloved again? Zurich offers an unparalleled opportunity to you for making romantic gestures. Take her shopping and pamper her with the high-end luxury lifestyle brands. Apart from being a fashion epicenter, the place is also a cultural hub with a myriad of art cafes, museums, and opera.
You can stroll hand in hand along Lake Geneva and admire the scintillating beauty of nature. Moreover, you can also arrange a surprise dinner date for your partner and taste the impeccable conventional Swiss cuisine. Now, if you want to dive into the happening nightlife, there are plenty of clubs and bars.
Situated on the shore of Lake Geneva, Lausanne is one of the most romantic places in Switzerland. If you are wondering the reason, the fact that it is located in the French-speaking region should be enough! Moreover, the city perfectly blends the retro vibe with the modern buzz with elegance and sophistication.
Here, you can stroll along the lakeside promenade with your partner. You can also visit the beautiful Cathedral of Notre Dame. If you and your partner share a love for art, touring the Platform 10 art museums will mesmerize you. For the most exotic nightlife, you can visit the numerous nightclubs and bars.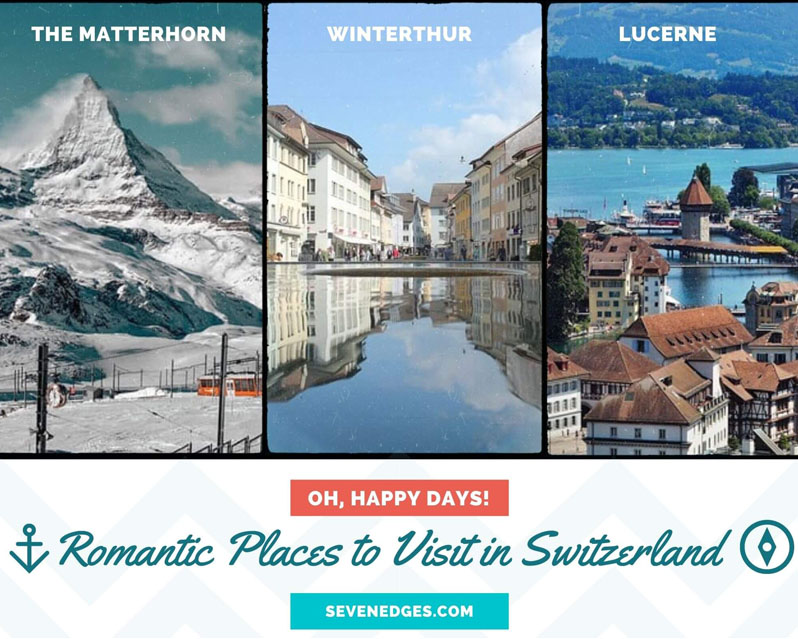 Have you always wanted a fairy-tale honeymoon? Well, the vintage vibes of Lucerne will definitely make your dreams come true. The rich history and diverse culture define the spectacular city of Lucerne. With enchanting medieval architecture, the place is perfect for honeymooners.
Take your beloved for a stroll along the iconic Kapellbrücke, the ancient footbridge with internal artwork. You can also opt for a romantic boat ride exploring the scenic Lake Lucerne. There are numerous nooks and corners that you can explore in this car-free city. Apart from this, you can also visit Museggmauer, Lion of Lucerne, Glacier Garden, and more.
Shop your essentials before packing to Switzerland
Do you want to spend some quality time with your beloved far from the chaotic buzz of the city? Well, then Winterthur is your answer! The place is near the Rhein Falls and offers inexplicable solitude and privacy. It is the perfect place to bond with your partner.
The medieval town is an epicenter of history, art, and vibrant nature. Visit the enthralling Old Town and explore the colorful markets, shops, and eateries. Apart from 17 museums, the place also boasts of offering an unparalleled scientific experience via the Swiss Science Center Technorama.
Overlooking the quaint Zermatt town, the iconic Matterhorn Mountain is a scenic delight. With an impressive altitude of about 4478 meters, the Matterhorn attracts mountain-lovers like nothing else. The stunning natural beauty surrounding the mountain cannot be penned in a few words.
If you genuinely want to arrange a Cinderella-esque escapade for your partner, then you can easily opt for a horse-drawn carriage ride. While exploring the beautiful land, you can also make some unforgettable memories. Apart from this, you can book a helicopter flight over the enchanting Matterhorn. You can also wine and dine your beloved at the various mountain restaurants.

Please let us know if you found this post useful and what you are looking for through comments, we would love to help you out in that..
This post contains affiliate links, which means we may receive a small commission, at no additional cost to you, if you make a purchase through these links.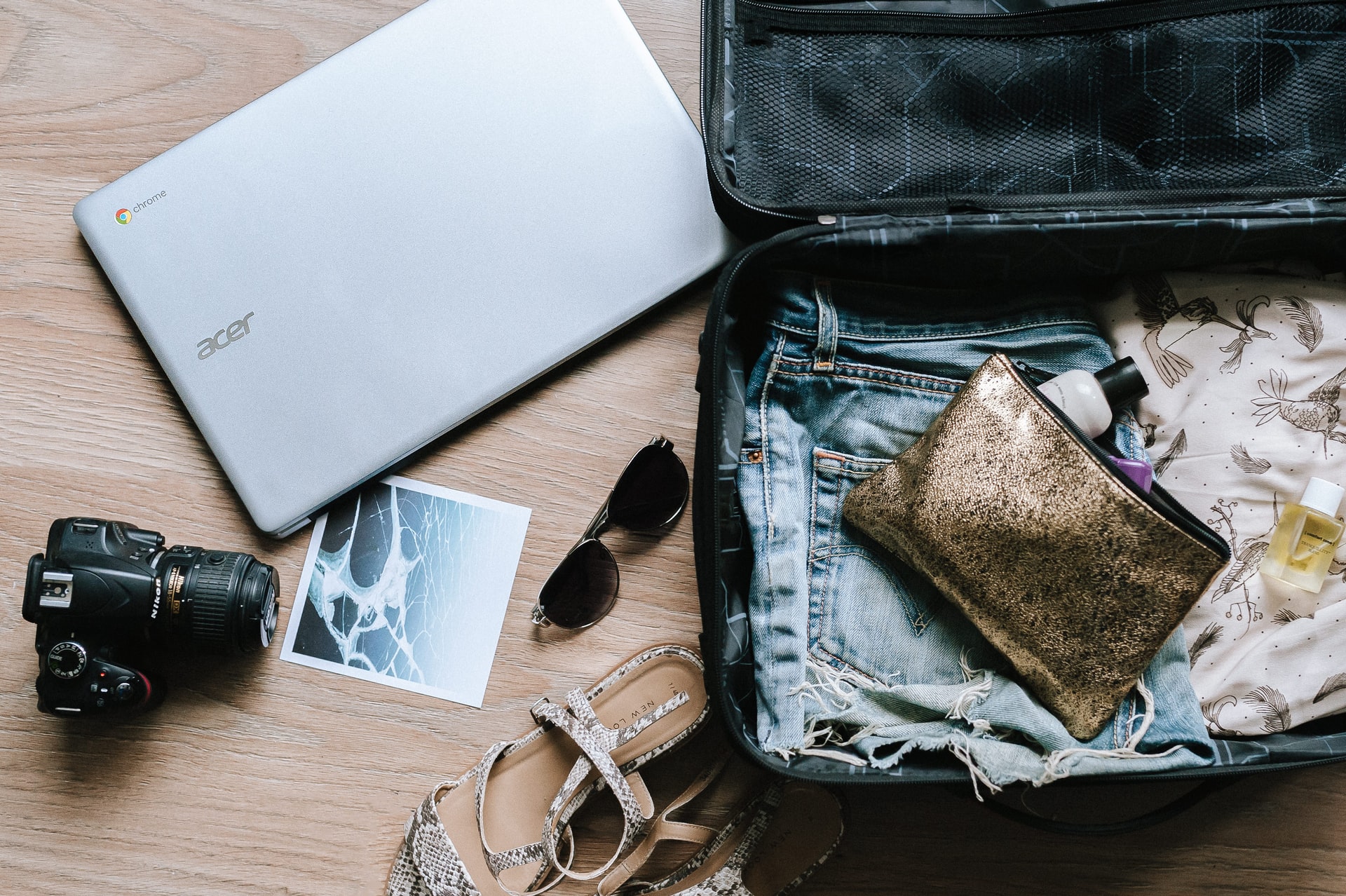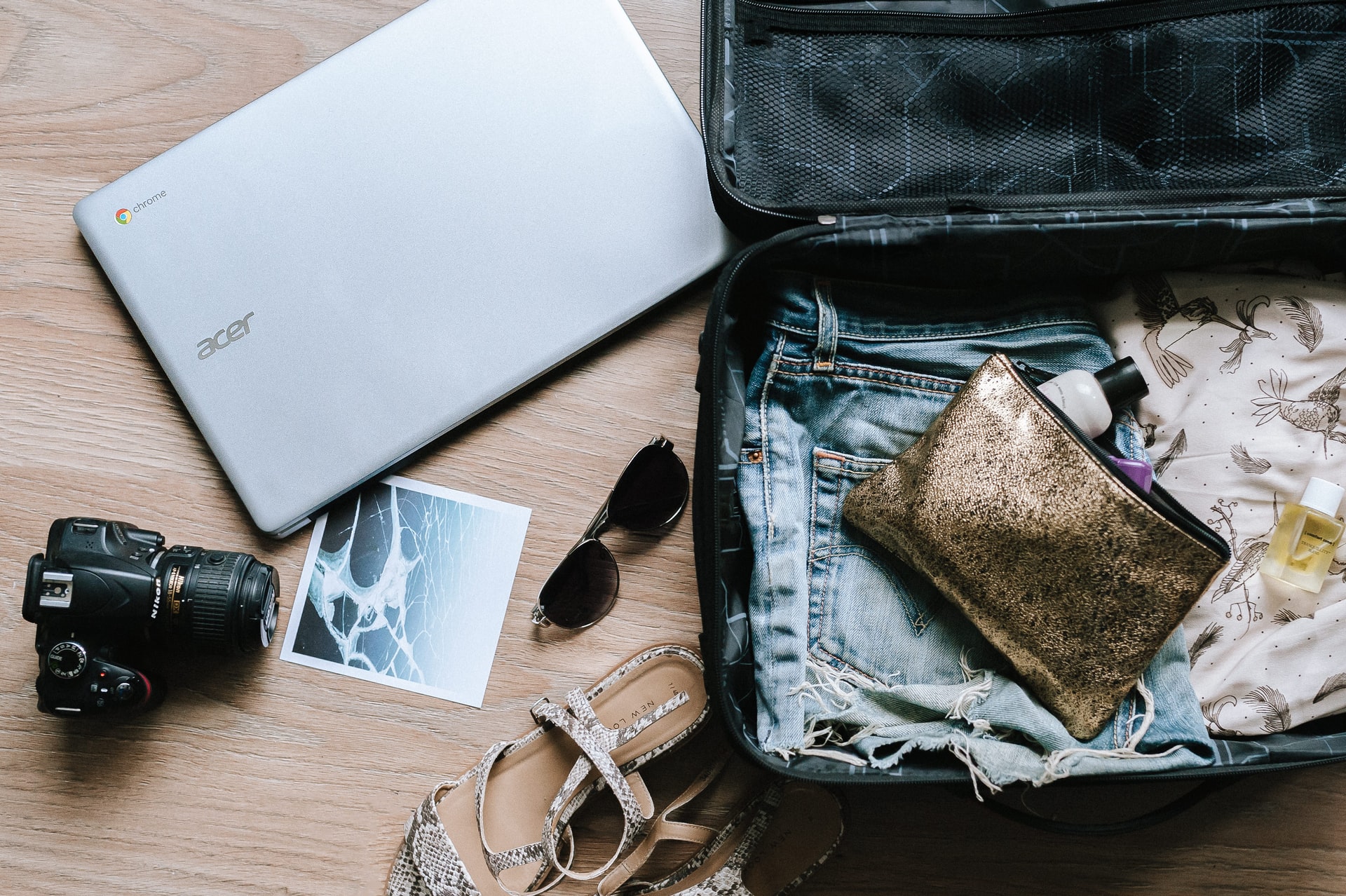 We are with you, here are the essential gadgets to get you covered before you start one. Globetrot untroubled!