Are you looking for a memorable family adventure with Intrepid Travel? With Intrepid Travel, you can make sure that your trip is full of exciting activities and meaningful experiences. Look no further! In this guide, you'll find all the tips, tricks, and advice you need to plan a perfect trip for your family!
Intrepid is a privately held company with the mission of "Changing the Way People See the World" through its three tour operator brands and 25 destination management firms. More than 30 years ago, Intrepid set out to change the way tourists see the world by leading small groups on authentic trips that gave back to the communities they visited.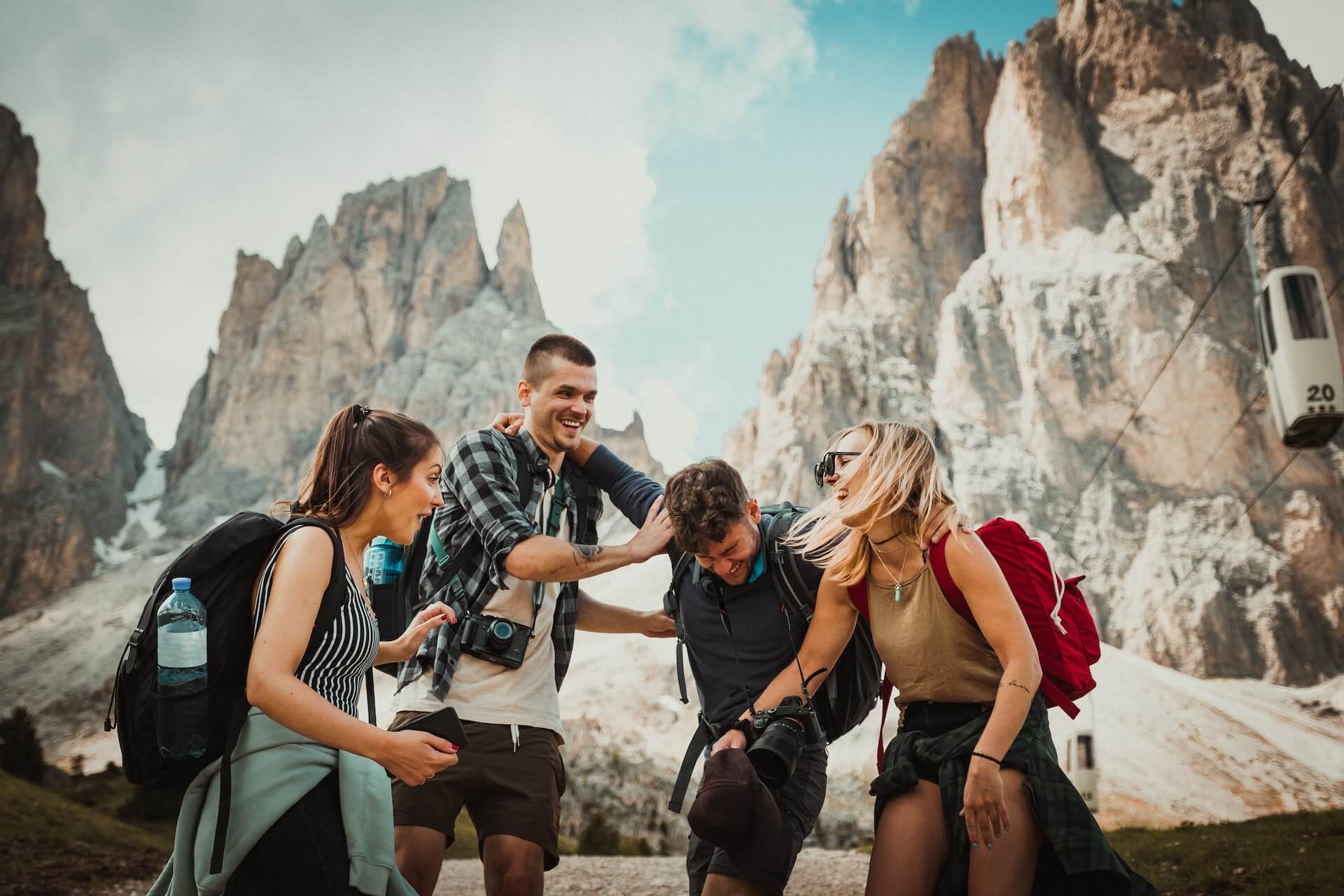 5 Reasons Why Intrepid Travel is perfect for Families
With decades of experience, Intrepid Travel offers families the opportunity to explore the world in a meaningful and enjoyable way. From adventurous treks in the mountains to relaxing beach holidays, there's something for every member of the fam!
Taking an Intrepid adventure trip is like taking a trip with a close group of friends. When you go on one of these excursions with three to five other families who share your interests, your children will quickly become fast friends, allowing you to relax and unwind. Many times, an entire family makes new friends from all over the world and keeps in touch with them long after our travels have ended. Traveling with Intrepid is all about making new connections!
Family groups on the Intrepid are just the right size – small enough to navigate narrow streets and large enough to make new friends and explore off-the-beaten-path attractions. With an average party size of 10, you will have no trouble taking public transportation like boats, buses, or trains, dining at cozy, family-owned restaurants, or relaxing in cozy, homey lodging like homestays. Discover your favorite destinations and start packing up today!
If you're taking a family vacation, you know that finding ways to occupy the kids is a top priority, which becomes ten times easier with Intrepid. All of the adventures and excursions offered by Intrepid Travel contain exciting activities for kids of all ages, so each member of the clan has their own holiday stories to tell! You can also ask your community leader for suggestions tailored to your child's interests and hobbies.
Environment-Friendly Tourism
Intrepid's goal is to make travel a positive factor in the world. That's why they've made it a policy to donate to local causes, offset the environmental impact of all of our excursions, and do their part to improve the places you visit. You can rest easy knowing that when you choose an Intrepid adventure, you are helping the environment because they are the largest travel B Corp in the world.
Personalized Vacation Packages
Like the sound of our tours, but want to take a more intimate trip with your loved ones? Or maybe you want to step things up for Christmas and take the family on vacation? No problem! Almost all Intrepid travel trips can be booked as private departures, with all the thrills and perks of a regular departure but with the flexibility to tailor every aspect to your specific needs. You can even take advantage of Intrepid Deals so you can visit your dream destination without breaking the budget!
The Perfect Holiday Intrepid Adventure!
This Christmas is the perfect time to surprise your family with an exciting adventure tour of any of the seven continents, with Intrepid Travel as your guide!

Please let us know if you found this post useful and what you are looking for through comments, we would love to help you out in that..
This post contains affiliate links, which means we may receive a small commission, at no additional cost to you, if you make a purchase through these links.