Over the years, your tastes and preferences are bound to change. You might start to feel that your bathroom doesn't live up to your preferences and is overdue for renovation. Even though this is one of the most private rooms in your home, it doesn't mean you can't make it more inspiring than it currently is. Depending on your budget, you can make major or even minor changes that will give your entire bathroom an instant facelift. In fact, some creative tweaks can go a long way to make your old bathroom look a bit more modern if you are on a budget. Here are some practical hacks to spruce up an old bathroom.
Natural elements such as potted plants have a way of cozying up to your home interior. If you don't have a green thumb, you could place a few succulents on the window sill. On the other hand, larger bathrooms could benefit from large potted plants in strategic areas.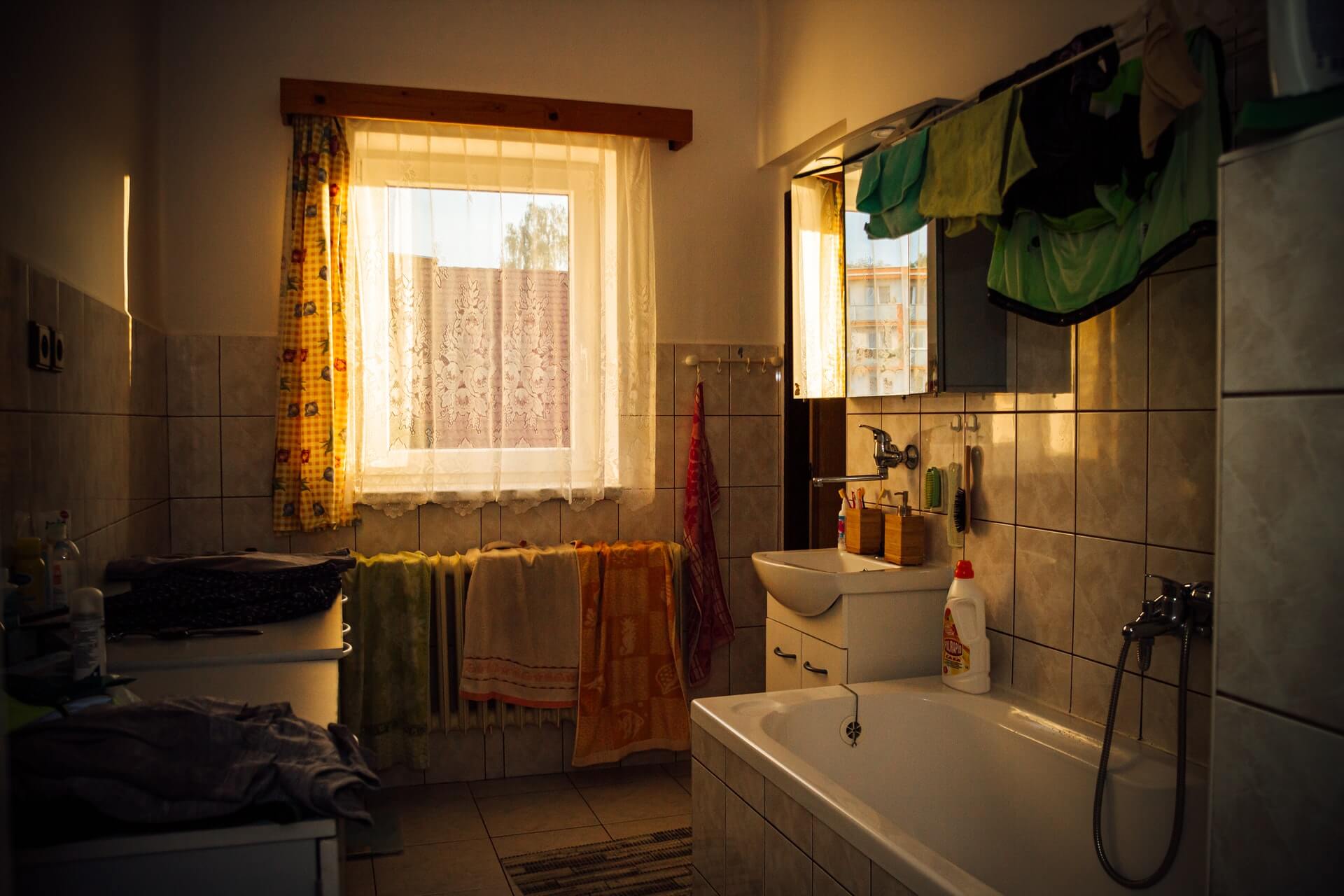 Your bathroom might be too small to store all your shampoos and soaps. You might also lack the much-needed storage space for all your stuff. An excellent trick would be to use the old bathroom trick to make your bathroom look more stylish. This tray could also help you stay organized as it provides you with a place to store your essentials.
Research reveals that toilets use up to 12,000 gallons of water per year. Modern toilets are more stylish than the older models and use 20% less water. It is best to invest in a high-efficiency toilet that is eco-friendly to save more on utility bills. Ensure you also work with a qualified plumber in your bathroom remodel to avoid plumbing issues cropping up later. They will help you will refresh the bathroom whilst avoiding costly future maintenance costs.
Grout tends to get dirty with time, making your entire bathroom look dated. An excellent way to upgrade your old bathroom would be to clean that grout and make it look as white as possible. Alternatively, you could purchase colored grout restorers to make your colored grout look new again. However, it would help if you kept in mind that finding a perfect color match can be pretty challenging.
A mirror is a must-have accessory in any bathroom. However, thick medicine cabinets with a mirror installed on the front face have gone out of style and should be refreshed. The next time you consider doing a bathroom remodel, choose a simple and elegant-looking mirror that makes you look forward to getting ready for school or work.
Use expensive packaging for Soaps and Shampoos
That cheap packaging from your local beauty supply store is not doing any justice to your bathroom. We suggest investing in expensive care products such as shampoos and makeup removers with elaborate and costly packaging.
Once you use up all these products, keep the packaging and refill the bottles with your regular stuff from your local beauty supply store. Alternatively, you could invest in the gorgeous glass or ceramic shampoo bottles and ditch the plastic ones.
Chrome taps were all the rage back in the day. However, they seem to have lost their allure and can make your bathroom look old. It would be best to kick your chrome taps to the curb and invest in brass or copper taps. Ensure you also replace any other chrome handles or hardware for a cohesive look.
Floral or colored tiles can make a room look dated and could be the reason why you feel the need to refresh your bathroom. However, your bank account might not allow you to retile your entire bathroom floor. Retiling is also pretty messy and time-consuming. An excellent alternative would be to place peel-and-stick tiles over those you don't like.
The texture is just as important in the bathroom as it is in the bedroom or living room. Without texture, your bathroom will look soulless and odd, like something is missing. You could use items such as a fluffy rug or a seagrass basket to add texture and character to your bathroom.
As you have seen, there are plenty of ways you can refresh your old bathroom without undertaking a full-blown renovation. You can manage to do most of the tips discussed above yourself or with the help of your loved ones. For the more complicated projects, ensure you hire a professional for a cleaner look. After the project is done, you will enjoy spending more time in your bathroom!
This post contains affiliate links, which means we may receive a small commission, at no additional cost to you, if you make a purchase through these links.