John T.Unger's handmade sculptural fire bowls are his fabulous creations. These fire bowls are famous worldwide for intricate design and durability. The fire pits are hand cut from recycled steel. These fire bowls are an exceptional artifacts and they are everlasting that you can pass to next generations. To enhance your home backyard décor and create a vintage look, you can keep one of these amazing sculptural fire bowls. Below listed are few stunning sculptural fire bowls which suits all décor styles and gives warmth in winter.
Big Bowl O' Zen Sculptural Fire Bowl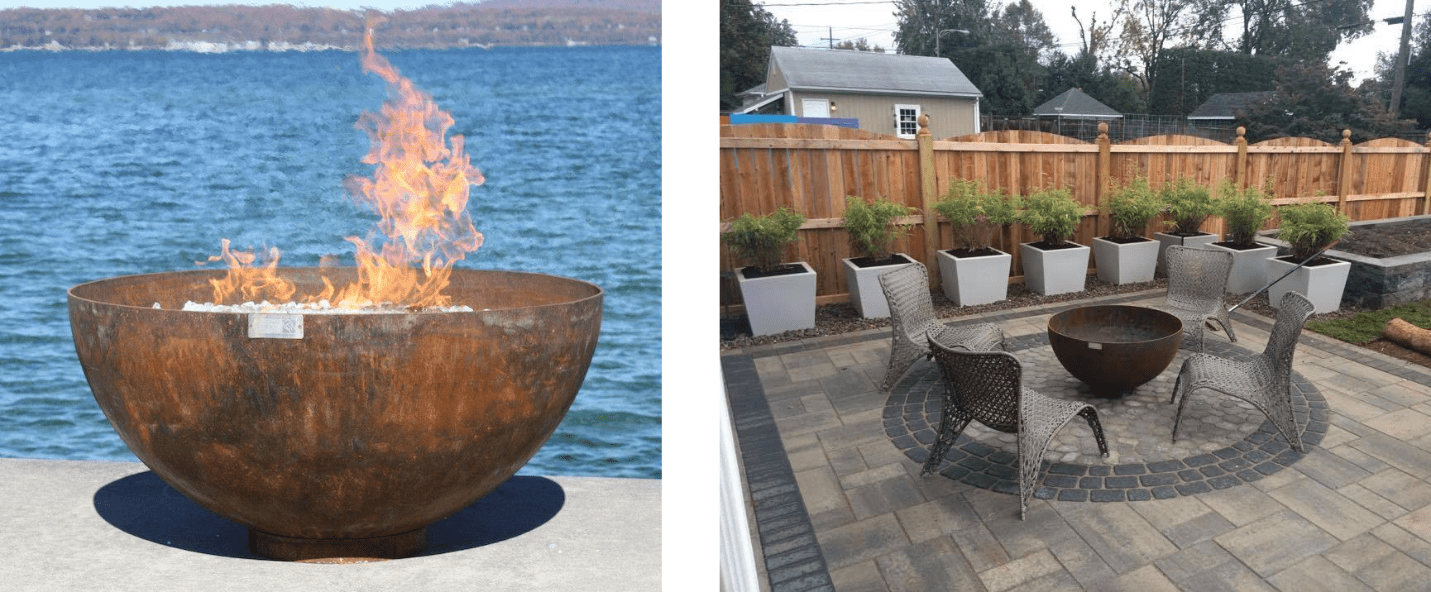 Big Bowl O' Zen sculptural fire bowl is a mixture of ancient and modern styles. The large steel bowl is fixed on a thin base. It perfectly matches for any décor styles. It brings serenity to your house and also used in meditations. This amazing fire bowl attract guests and can have a cozy and warm night with your beloved ones.
Great Bowl O' Fire Sculptural Fire Bowl

Great Bowl O' Fire sculptural fire bowl is a unique fire bowl having an amazing art work on a recycled steel. The flame from this bowl will be in the shape of a phoenix rising through the embers which symbolizes the rebirth of the scrap steel into a new fire bowl. The edges of the bowl create a beautiful shadow that dances when it is lit by a fire. Make your backyard most unique and beautiful with this sculptural fire bowl.
The Isosceles Modern Sculptural Fire Bowl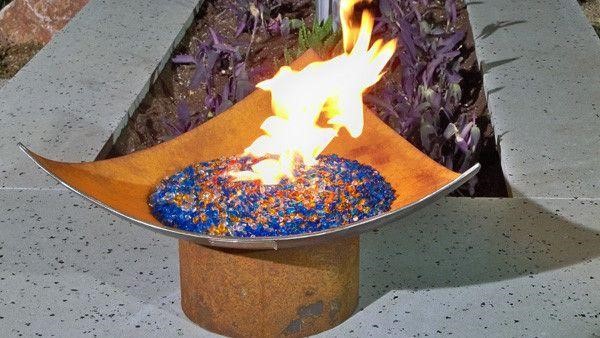 The Isosceles Modern sculptural fire bowl is a simple yet beautiful fire bowl having the mixture of art and geometry. The small fire bowl looks like the flame held in the hand. The draught of the bowl concentrate the fire and the triangular points complement the shape of the flame. This small modern fire bowl is perfect for any events and night parties.        
Waves O' Fire Sculptural Fire Bowl

Waves O' Fire sculptural fire bowl is a beautiful Feng Shui art. This fire bowl features four elements of environment namely, water design, fire when lit, air to feed the fire and earth as a steel. It is beautifully carved with symmetrical spirals of steel. When the fire bowl is empty, you can see the reflection of lovely cascading waves. To experience more beautiful reflections, keep this fire bowl near the pool or pond.
Victorian Flat Pack Architectural Fire Feature

This flat pack architectural fire feature is inspired by Victorian Magic Lantern. It has laser cut and smooth finish to create a beautiful shadow. The interior of the fire feature glows with orange and the exterior is backlit with silhouette. This fire feature casts an amazing shadow in the form of sun. It works on gas and is very convenient to use and starts within minutes when plugged. When not in use, it can also be kept as a beautiful sculpture at house. It can easily be dismantled and assembled. It is also easy to carry for your camping. It can safely be used on wooden floorings or trex decks. It attracts guests and is perfect for your house backyard.
The Firefly Sculptural Fire Bowl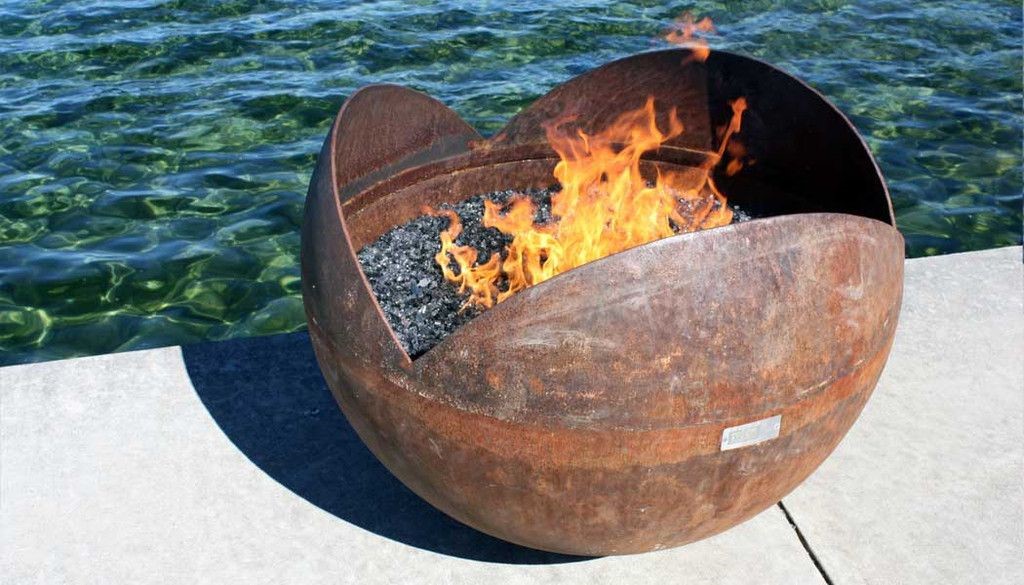 The Firefly sculptural fire bowl is a huge and deep fire bowl which resembles a large flower bud or seed pod. It is beautifully cut into three petals which protects fire from wind. Similar to fireflies captured in a jar, this bowl captures a fire from its petals. It is sturdy and can be passed to next generations. Keep this fire bowl in your backyard and enjoy the parties at night with your friends and family.
Exclusive Original Sculptural Fire Bowl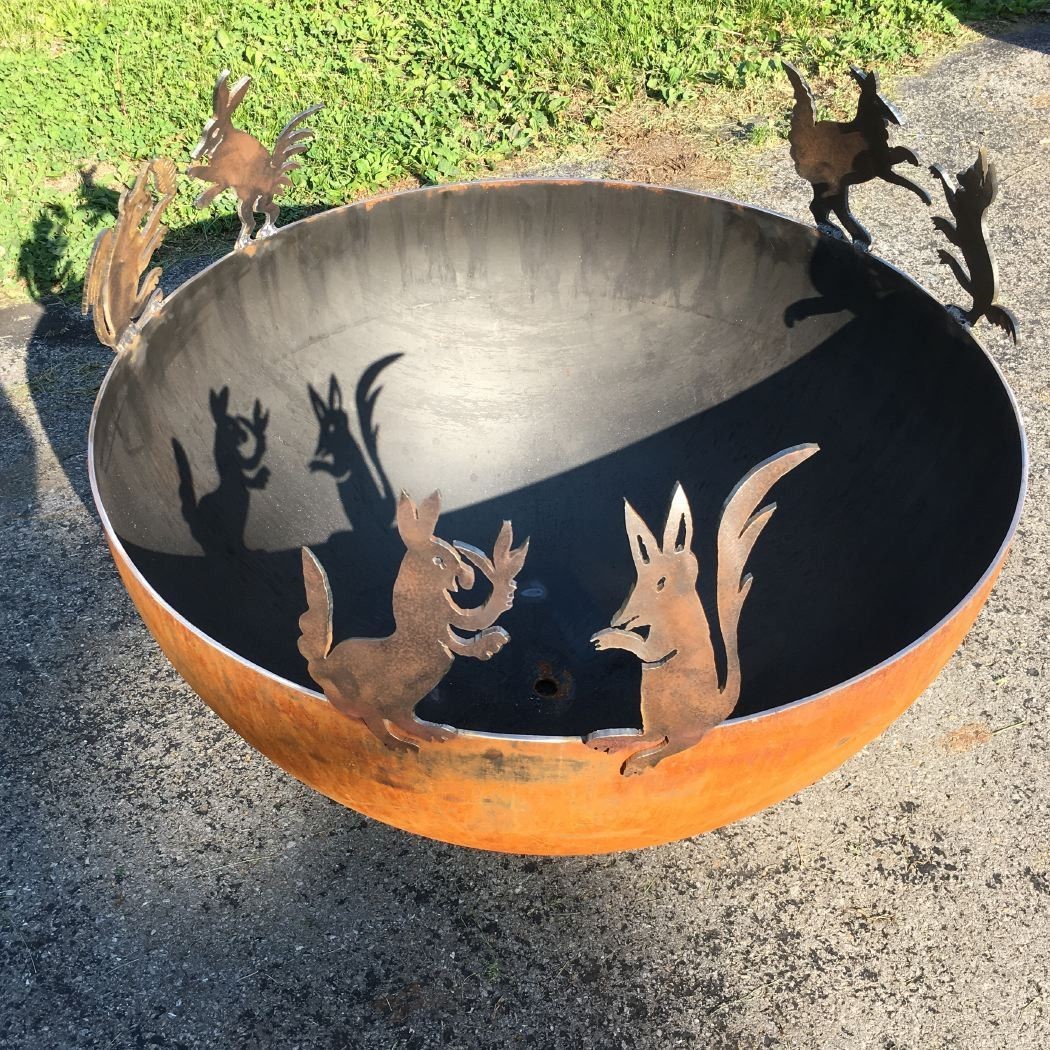 Exclusive Original sculptural fire bowl is inspired by Otomi textile designs which are the beautiful artwork by Otomi Shamans. The Exclusive Original fire bowl has various animals cut from steel and welded to the bowl. The animal figures cast an amazing shadow when lit by sun or fire. As the flames flicker, you can enjoy a dancing puppet show at night. Keep this unique sculptural fire bowl to enhance your house backyard.
The above mentioned sculptural fire bowls are unique from one another. They keep you warm and you can witness wonderful dance by light and shadow created by the sculptural fire bowl when lit by a fire. These fire bowls enhance your house backyard décor and attract guests for the parties and dinner.