Fireplaces have been around for a long time and over the years, designs for fireplaces have considerably evolved. Fireplaces not only bring a flair to your home but also add a unique touch of warmth – taking your residential property to another level by adding a stylish and luxurious element to the living space.
But with so many different kinds of fireplaces, what fireplaces should I keep my eye out for? Well, this is exactly what the blog here covers! Today, we will explore some beautiful fireplace designs to vamp up your living room by adding that something extra that it needs.
When you are looking for designs for fireplaces to enhance the overall appeal of your home, frameless fireplaces are a perfect choice. They were developed by Ortal who aimed to create definition with living space. They use the cool wall technology that keeps the surrounding temperature down while still giving heat that is traditional to a fireplace; we can say that the frameless fireplaces maximize enjoyment while still being safe.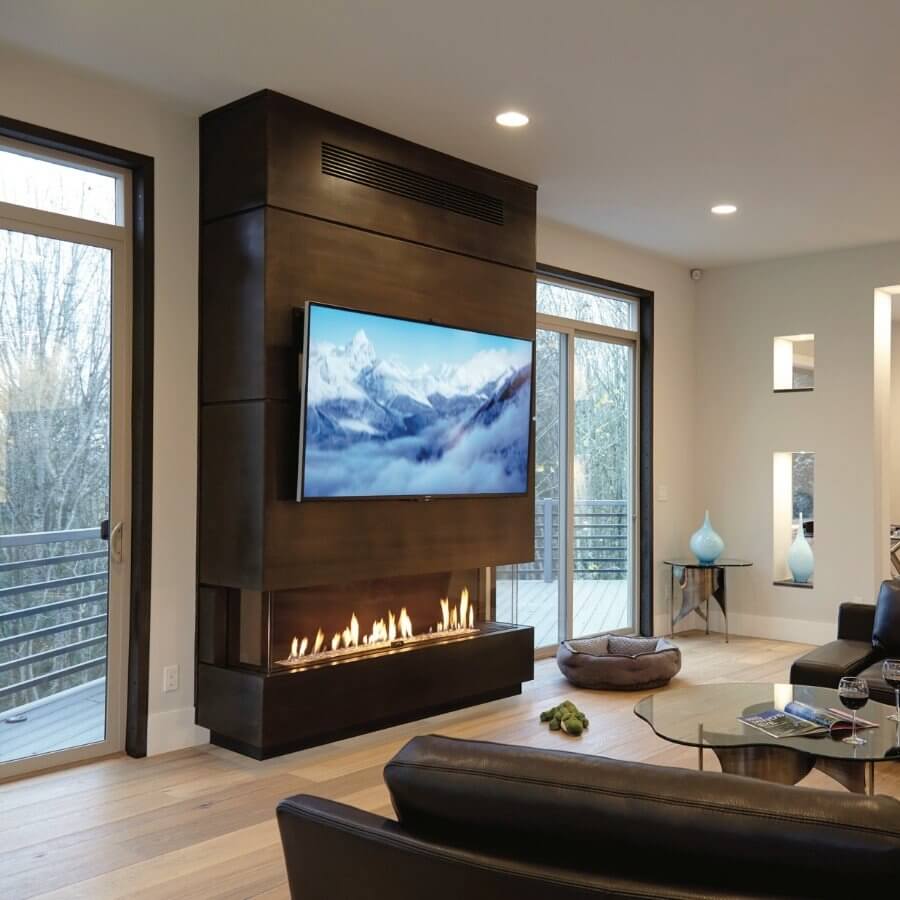 Frameless fireplaces give a sleek and modern look and are incredibly unique. They can be incorporated into different types of walls – creating a completely different look. These fireplaces are also see-through and are fixed horizontally within the wall, offering beautiful views from multiple sides. Frameless fireplaces often create a small rectangular shape as seen in the above picture.
These types of fireplaces are similar to the frameless fireplaces but they are tall and vertical and sandwiched between glass walls. These are floor-to-ceiling fireplaces and look incredibly modern, bold, and vivid in any setting. Even though a vertical fireplace can be bold, it is also elegant.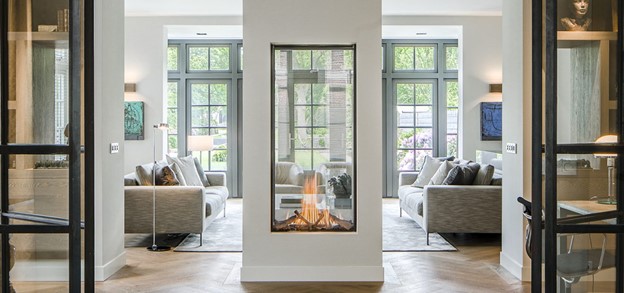 When looking for designs for fireplaces, Vertical fireplaces are definitely a type that you should consider.
Get my picks of Modern WallMounted Electric Fireplace
Some of us may not have the freedom or the money to build a new fireplace. For those of us who are looking for new and affordable designs for fireplaces that we can add to our already existing fireplaces, then marble fireplaces are sure to make a difference.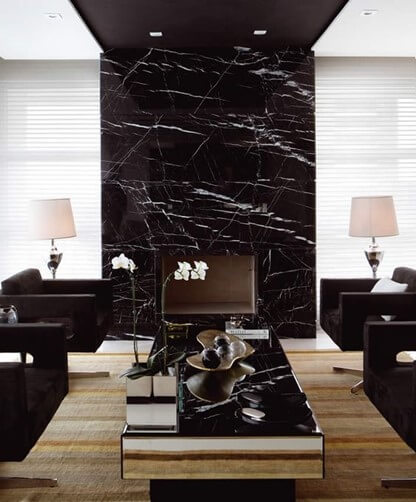 Marble fireplaces are not only striking and gorgeous to look at but they also come in a lot of colors and variations that can suit the overall theme of your living room. These marble fireplaces don't mean that the fireplace itself is made of marble; rather the surrounding area and the mantle are all made of marble tiles.
One of the marble designs that inspired me was this beautiful marbled black-and-white fireplace that looks incredibly stunning and modern. You just have to change the surrounding material of the fireplace instead of building a new one. It will still cost a little money, but not as much as building a new fireplace from scratch.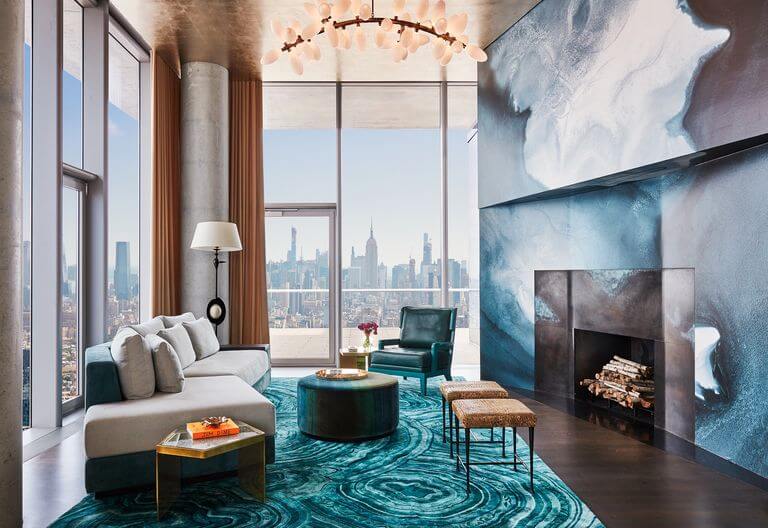 This is another fireplace idea for people who want a modern look without spending a fortune. These types of fireplaces are surrounded by murals that make the fireplace stand out in the room – giving it a beautiful contemporary look.
So here we had some modern designs for your fireplace that are sure to vamp up your living space! These designs can be anything from pricy and affordable, depending on the materials you use. So, get looking and get shopping to install the fireplace of your dreams.