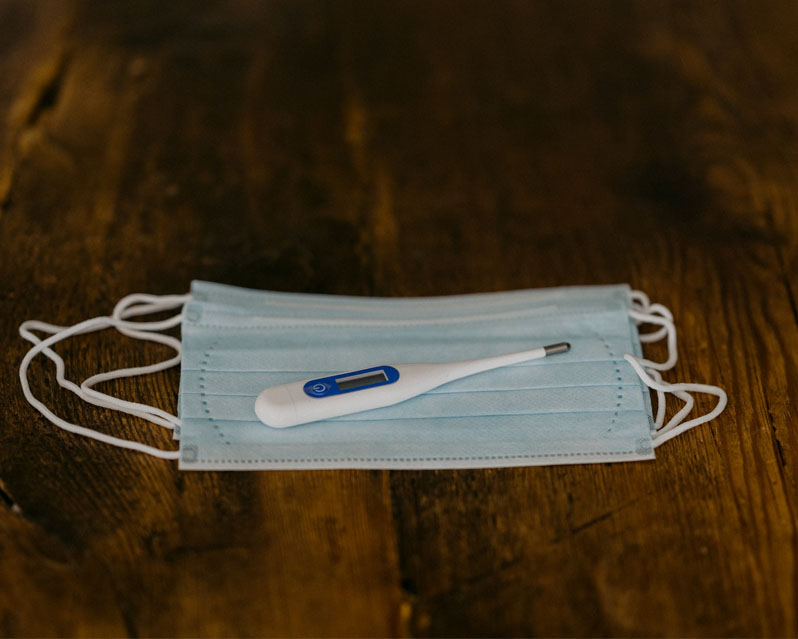 Maintaining a social distance is a must while traveling to protect yourself from virus and thus be safe. Space in between the co-passenger has to be maintained. Limit your close contact with others and use these travel health and safety lifesaving items while traveling.  
Travel Safety Items are a must have during your trip going forward for your wellbeing and your family.
This organic Aloe Vera based gel has natural ingredients which are rich in antioxidant property. This gel is alcohol free and thus protects your skin against harmful viruses and bacteria. As it is made of natural ingredients, it is safe for kids and can be used for any type of skin. It also acts as a skin moisturizer and do not let your skin dry. Now, you can replace soap and water while travelling with this amazing super absorbent organic hand purifying gel.   
These alcohol prep wipes are sterile and contains 70 % isopropyl alcohol which are best to use to keep yourself safe while travelling. They are soft and super absorbent. The wipes does not drip and dries quickly. You can use it to wipe your hand or can be used to sterilize your mobile or glasses. It is compact and can be kept in your small purse or can be kept even in your pocket while travelling.
Warning: Avoid contact with eyes. If contacted, then immediately wash your eyes with water. For external use only.
These wipes are convenient to use while travelling. They are gentle on skin and protect you from harmful germs. These wipes are individually wrapped and are best to you while travelling when there is no access for soap and water. They are tested by dermatologist and are perfectly safe to use. These travel Safety items are compact and can fit easily in your bag or pocket.
Travel Size Hand Sanitizer Spray
This sanitizer spray contains 75 % isopropyl alcohol which helps in killing the germs. Just spray on your hands and get rid of harmful germs. It is soft and gentle on skin. It is unscented and non-toxic. It is super absorbent and dries quickly. It can also be used to sanitize car steering wheel, door handles and many more. It is the best safety item recommended to carry while travelling.
Warning: For external use only.
These disposable Latex gloves are made of powder free latex. They come in 4 sizes, namely, small, medium, large and extra-large. They perfectly fit on both hands. They are tear resistant and provides you complete protection from harmful germs. They are most comfortable to wear during travelling. 
Facial protection is very important as microbes can easily enter your body through nose and mouth. This sterile disposable mask is made of non-woven fabric and the 3 layer protection feature filters the air and does not allow microbes to enter into nose and mouth while you are travelling. It is light weight and comfortable to wear when you are outdoors.
Important Instruction: For complete protection, use this mask only once and discard after 2 to 4 hours. 
Digital Forehead Thermometer
This digital forehead thermometer has advanced infrared technology and high precision setting. It gives you the most accurate and reliable readings of temperature within one second. It is easy to use and can be used even in dark light.
It shows different lights and sounds for higher temperature. The mute mode option helps you to monitor the infant's temperature without disturbing the sleep. When you feel sick during travelling, you can track your temperature with this thermometer. It can store up to 35 readings. It is multifunctional and can also be used to measure temperature of an object, room temperature and even temperature of liquids. The light weight feature helps you to easy carry while travelling.
One of the travel safety itemslike liquid soap helps you to wash away dirt and bacteria from your hands. It is skin friendly and keeps the skin moist and smooth. It is trusted by dermatologist and is gentle on skin. It has the best aromatic scent which makes you feel fresh while travelling. To maintain good hygiene while travelling, you can use this liquid soap. It is lightweight and can easily fit in your bag.
Carry these travel safety items to protect your health while traveling, social distance with carrying a mask and hand sanitizer is a must to keep you and others protected from deadly diseases, lets together make world a better place to travel again..

This post contains affiliate links, which means we may receive a small commission, at no additional cost to you, if you make a purchase through these links.
Did we miss anything, Please let us know through comments below. Let us know your needs, we would be happy to review and list it for you.