Everyone dreams to live in a house that reflects their unique style. Whether it is an exquisite new ceiling design or bold patterns and plush, vibrant carpets, I'm sure you would like to design your house the way you most desire. If you are an outgoing person and a trendsetter, you would love to impress your guests every time you welcome them.
Since trends in interior design are forever changing, it can be hard to opt for one scheme. Therefore, choosing a versatile décor like the latest pop design is your best bet.  Read the article below to learn more about the best pop design you can incorporate into your new ceiling design!
POP refers to plaster of Paris. This is a white-colored plaster that builders make using amorphous white powder and water. When it comes in contact with water, it hardens quickly and dries to form a sturdy material. Because of its quick setting ability and hardness, builders worldwide use this material to construct false walls, artificial ceilings, and other patterns and protrusions to make a new ceiling design. 
This recent trend featuring simple and latest POP design styles has quickly become popular, letting people express their creativity and style through simple interior designs. The picture below from Pinterest is an example of the variety of designs that you can have on your ceiling using pop.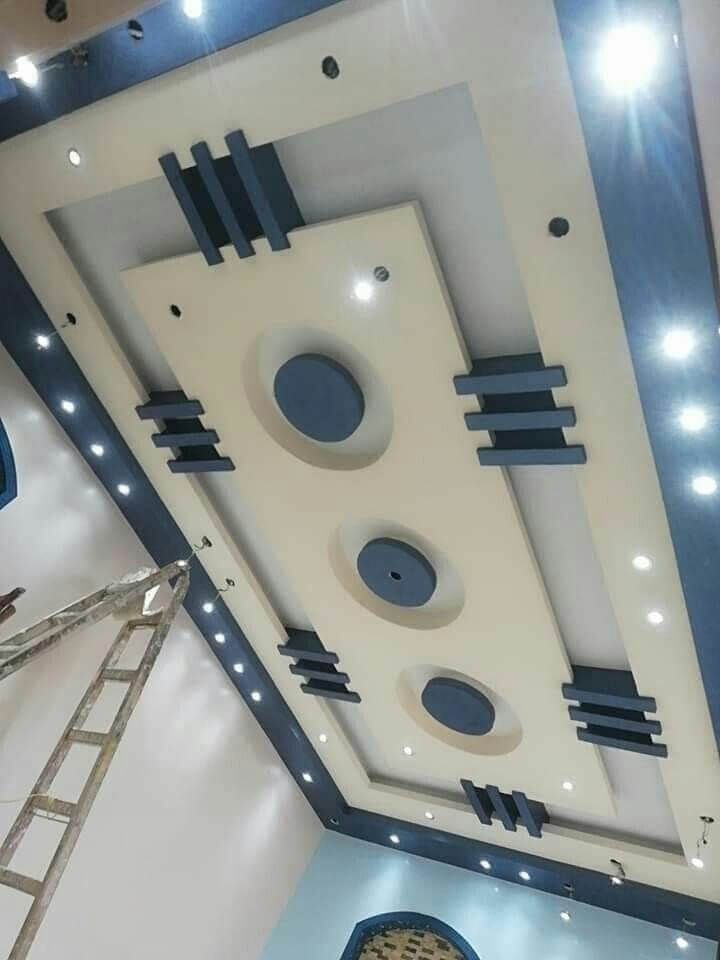 Why is Pop Design So Famous Now?
One reason behind the success of the simple and latest POP designs is that they are highly versatile. Since plaster of Paris is lightweight and durable, it is perfect for adding an artistic touch to the interior design of any room in the house.
You can incorporate POP to have a new ceiling design for your hall or give your space a Victorian-era vibe by hiring an expert. You can also elevate the ambiance of your bedroom by opting for a new bedroom ceiling design featuring elegant POP jaali panels.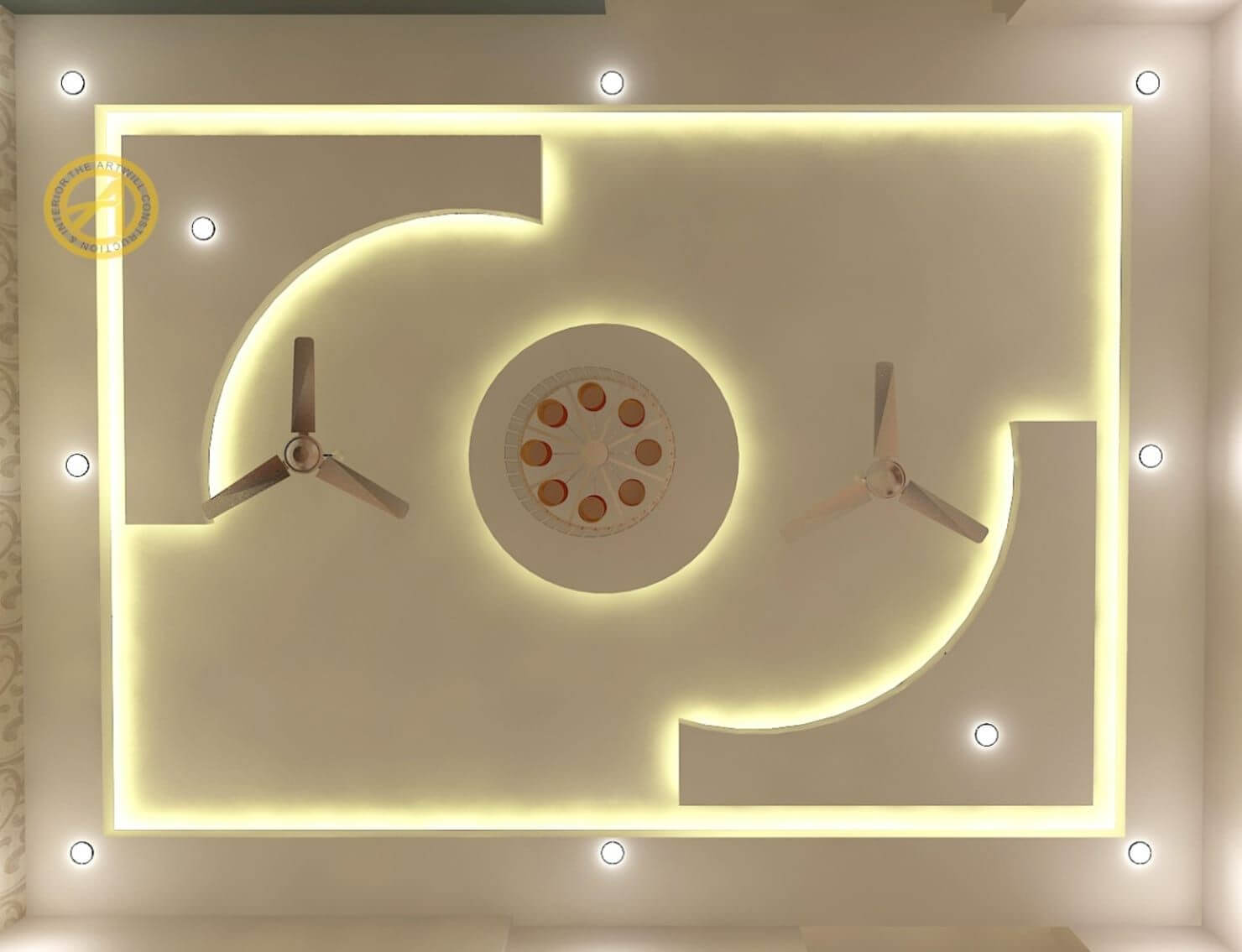 Another reason why the latest pop design has created uproar in the world of architecture is that it can alter the dimensions of the room. It can assist in making a room look bigger and more colorful than it is. The latest simple POP designs, which include abstract, geometric, and floral patterns in plain white or several colors, can modify the brightness and proportions of a room.
Simple Plus-Minus Pop Design
The aesthetic outlook of any room, whether it is a hall or a bedroom, can change completely with a new plus-minus pop design. A new ceiling design in a bedroom featuring an elegant POP theme can transform the appearance of your personal space and give it unparalleled charm and sophistication.
Even the latest simple pop design, which barely requires any expertise, is famous for increasing the appeal of the dullest room. It includes a plain white ceiling as shown in the image above by Pinterest, in which you can incorporate a new plus-minus pop design showcasing simple contours like an oval or a circle. You can also hire a professional to create multiple squares out of plaster as a part of the new ceiling design for the bedroom. 
You can then choose contrasting shades to paint the structures for a more eye-catching plus-minus style. Perhaps the safest new ceiling design for halls is a collection of equal-sized circles since this latest pop design can create the illusion of a more spacious room. 
Pop Plus-Minus Design with Wood
Incorporating natural elements like wood and stone into the architecture is always a good idea. These natural elements contrast beautifully with cement and plaster and add a rugged beauty to the interior design, breaking the monotony. A simple new ceiling design can feature an uncomplicated wooden panel bordering the periphery to bring sophistication and warmth to the room.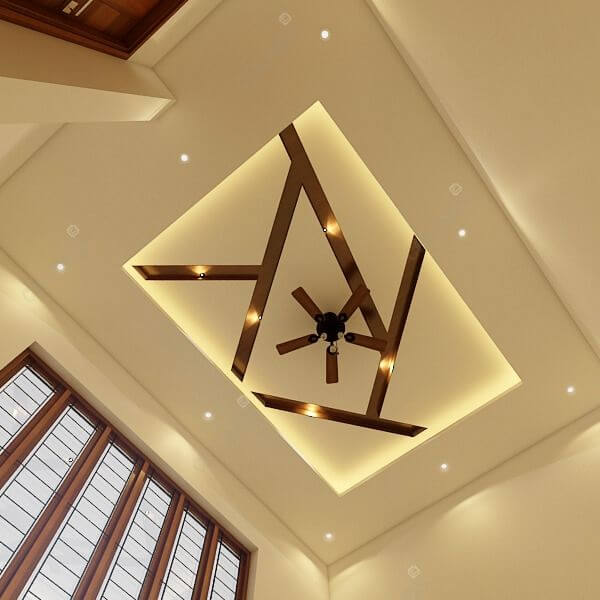 The new plus-minus pop design is also ideal for adding some wood into the interior design of your home because hardwood beautifully pairs with plaster. Hardwood has a luminous shine, which perfectly complements the matte finish of plaster of Paris. You can opt for a plain pop ceiling and embellish it with elegant wooden boards for a gorgeous and simple new ceiling design.
Similarly, you can also consider a network of wood panels and combine them with strategic spotlights to give your bedroom and hall a new ceiling design. The picture above from Pinterest shows how you can combine wood and pop with proper lighting for a luxurious look.
Pop Design is the Future!
Now you know the cause of the ever-increasing demand for the latest pop design and new modern pop plus-minus design in recently constructed buildings and houses. Hence, be sure to include this unique trend in the architecture of your home when you finally build the house of your dreams! Ditch simple new ceiling designs in favor of the latest simple pop designs.
This post contains affiliate links, which means we may receive a small commission, at no additional cost to you, if you make a purchase through these links.