France is one of the popular tourist destination which has rich cultural heritage and has a beautiful nature which is loved by both adventurers and nature lovers, so is the French souvenirs. France offer varieties of souvenir from best perfume, fragrance of lavender, pure linen, aromatic soap to best cheese, great wine and many more.
Bringing back these souvenir collection home reminds you the most memorable days spent in France. Below mentioned are few best souvenirs to buy from France.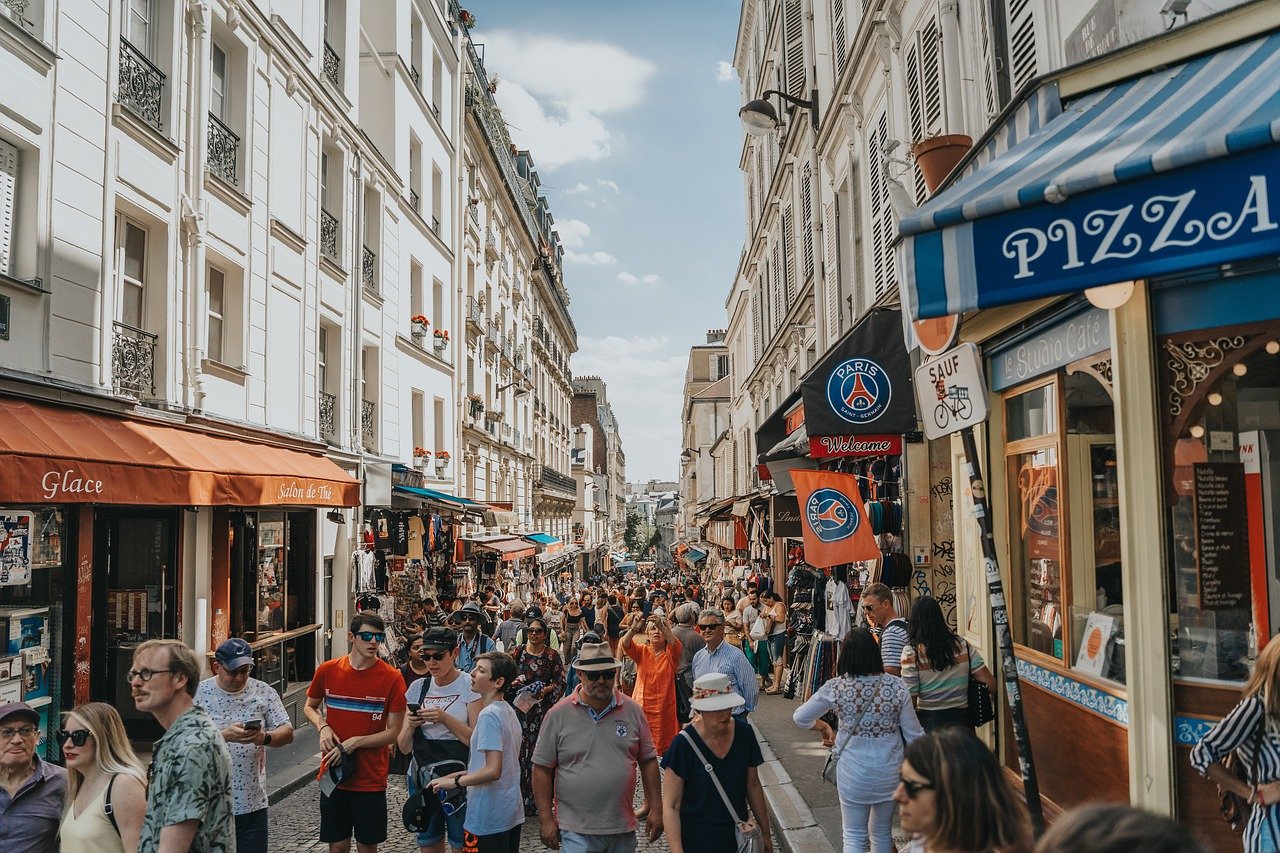 France is one of the largest producer of wine in the world. Wine is produced in almost every region and is the most consumed alcohol in France. You can find varieties of wine from white wines, red wines to roses and is available in all the shops. You can also visit vineyards to taste the fresh wine. A bottle of French wine is a perfect souvenir to gift your friend.
Buy French Wine online.
Paris is famous for its perfume worldwide. The soothing aroma will take you to the other world. Some of the signature perfumes are, Chloe, Jean-Paul Gaultier, Lancome and Chanel. You can visit the perfume factory known as Fragonard Perfumerie in Grasse and learn about how perfumes are made. You can even create your own signature perfumes in this factory workshop. A bottle of perfume makes an unforgettable elegant gift for your loved ones.
Buy your favorite perfume from Fragonard online shop
Cheese is one of the famous delicacy and is the best French souvenir you should try. You can find more than 400 varieties of cheese in France which is made from either cow's milk or goat's milk. Some of the must mention cheese are Comte, Camembert, Brie and Chevre cheese. There are wide variety of cheese from hard cheese to soft cheese. You can find cheese in almost all the grocery shops, super markets and fromageries (cheese shops). If you are confused to buy cheese, then you can ask a vendor. They are ready to help you in selecting the best cheese. You can tell them when you need to consume the cheese. Accordingly, they will select you either soft of hard cheese. It is always recommended to carry hard cheese when your hometown is far. This traditional French Cheese will be the best souvenir for foodies. 
Know everything about French Cheese from aboutfrance. AboutFrance also helps you to shop online the French products from the online stores and the delivery locations is also mentioned.
Beret is the best stereotype of French Men. It always reminds the French tradition. These berets are knitted with wool. The production of beret was started in 19th century and was considered as national cap of France. These berets are available in souvenir shops throughout France and it is the perfect fashionable souvenir for men. Check the Beret collection and pick your style.
Unisex stylish French beret, perfect accessory for any occasion and ideal for everyday wear or a fancy dress party.
Herbes de Provence are the varieties of herbs grown in Provence, southern France. Different herbs such as, basil, bay leaf, thyme, tarragon, rosemary, marjoram, oregano, sage, savory and many other herbs are mixed together and beautifully packed in a container which are ready to use. They even have the medicinal value. These mixed herbs can be used for seasoning your favorite dishes and will enhance the flavor. You can find these herbs mixture in most of the supermarkets, grocery shops, local markets and souvenir shops. These herbs are the perfect souvenirs for foodies.  
Savon de Marseille is the most popular soap in France which is produced in Marseille around 600 years ago and is still the best soap. French soaps are 100% pure which are made from vegetable oils and some will contain added essential oils and for aromatic fragrance lavender, rosemary and rose petals are used. They are hard soaps and are handmade. These soaps are available in almost all the supermarkets and souvenir shops throughout France and if you want to buy from the boutique shops in Marseille you can check out the outlets.
Buy Savon de Marseille online, select your favourites.
Macarons are the famous delicious French dessert. They are small pastries which are made of almond powder, egg white and sugar. Two macaron cookies are sandwiched together with a delicious creamy ganache filling. These colourful macarons has variety of flavors and some of the famous flavors are vanilla, salted caramel, rose and citron. You can find many macaron boutiques throughout Paris. One of the famous store for delicious and quality macaron is Laduree. It is the largest store for macarons in Paris. These macarons are beautifully gift wrapped and are the great sweet souvenir to gift your loved ones.
Order Macarons online from Fauchon
Dijon in Burgundy is famous for producing varieties of mustard. You can find huge varieties of mustard with exotic and unique flavors from stronger to sweeter ones. It is a difficult task to select a particular mustard from the various flavors. Some of the must mention flavors are honey mustard, mustard with pesto, blue cheese or truffles. Mustards blend well with salads, sandwiches, fried foods and with almost all the delicacies. You can find mustards in supermarkets and grocery stores throughout France.
Buy French Dijon Mustard online
French linen are famous worldwide for its great quality. You can find the best linen in Basque and Provence. Basque has a long history in the production of linen. You can visit the linen factory to witness the linen weaving tradition and can shop beautiful linens. Provence market has huge collections of linen such as, table cloths, curtains, aprons, cushion covers, tea towels and many more. They are the perfect gift that enhances the home décor. 
Champagne is the most popular drink from Champagne region in France which is loved worldwide. Never miss to visit Champagne region during your France trip to taste the best champagne. There are many champagne houses which offers wide variety of champagne out of which vintage champagne are the most popular ones for its exceptional quality. A prestigious bottle of champagne is a perfect souvenir to gift your family and friends for celebrations.   
They are the cute little French Souvenirs which are found throughout France. You can find many vendors near Eiffel Tower holding the small miniatures. These are the best budget friendly souvenirs to gift your family and friends. Keeping one in your house always reminds you the best days spent in France.
Buy Eiffel Tower Miniature from SouvenirsofParis. You can get variety of replicas with or without base.
Tea from Paris is famous for its quality and flavors. You can find many tea houses in Paris, out of which, Mariage Freres and Dammann Freres are the oldest tea shops which are founded about 100 years ago. You can find varieties of aromatic tea flavors from hot tea to iced tea. According to your taste, you can select beautiful tea boxes or can even buy some loose tea. Tea boxes are the perfect gift for tea lovers.
Sea salt from southern France is most famous for its purest form. Fleur de Sel is a sea salt which is harvested by hand using old traditional methods. These salt crystals are grey or pink in colour because of the presence of algae in the reservoirs. You can find various flavors of sea salt scented with rose, jasmine, lavender and many more. French sea salt is a best souvenir to gift your family or friends or you can buy one for yourself and can be kept on the kitchen countertop.
Please leave a comment below, if you enjoyed or find the information helpful. 
This post contains affiliate links, which means we may receive a small commission, at no additional cost to you, if you make a purchase through these links.
Image by sulox32 from Pixabay