New Zealand is an incredible destination that offers a myriad of breathtaking landscapes, fascinating cultures, and endless adventures. But, there is so much to see and do in this stunning nation that New Zealand travel might seem overwhelming. That's why we've compiled these five must-know travel hacks for you to enjoy your vacation to the fullest.
So, whether you're planning a short visit or a longer stay, get ready to explore the stunning natural beauty of New Zealand and experience everything it has to offer!
Best Time to Visit New Zealand
Are you tired of the chilly Northern Hemisphere winter and looking for a sunnier escape? Look no further than New Zealand's summer season, which runs from December to March. With long days, warm weather, and plenty of sunshine, it's the perfect time to visit the country. Hike through lush rainforests, cycle along scenic trails, kayak in crystal-clear waters, or swim in the refreshing ocean – there's no shortage of scenic spots in New Zealand!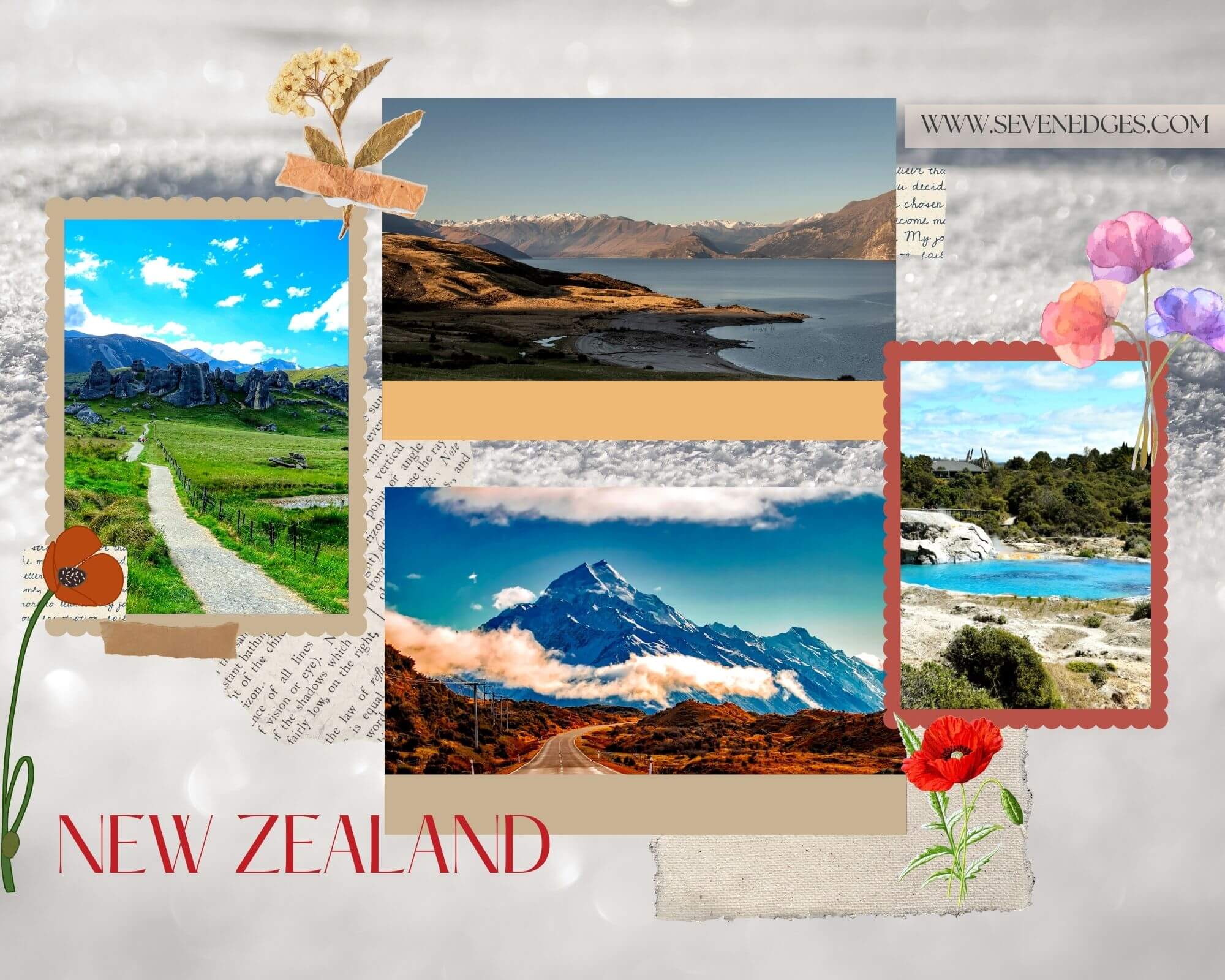 Best Nature and Outdoor Activities in New Zealand
If you are looking for a thrilling outdoor adventure, New Zealand has got you covered with its abundance of exciting activities that let you explore the stunning natural scenery of the country. Here are some of our top picks for nature and outdoor activities in New Zealand!
Kayaking – Explore New Zealand's Stunning Waterways
Discover the hidden gems of New Zealand by kayaking through the pristine waterways. The Western Bay of Lake Taupo is a must-visit spot for kayaking enthusiasts, offering a unique opportunity to witness the ancient Maori rock carvings at Mine Bay up close. These intricate carvings are only accessible by boat, making kayaking the perfect mode of transport to explore this breathtaking masterpiece.
Abel Tasman National Park is another must-visit destination for kayaking in your New Zealand travel excursion. The turquoise waters, golden beaches, and granite cliffs make for a truly stunning backdrop. Plus, you might even get to see some curious seals while paddling around.
Skydiving – Take the Ultimate Leap of Faith
If you're feeling brave, why not try skydiving in New Zealand? One of the most popular destinations for skydiving is Queenstown, which offers breathtaking views of the Remarkables mountain range. It's an experience that will leave you feeling alive and exhilarated, with memories to last a lifetime.
Zorbing – Roll Down Hills in a Giant Ball
Looking for a truly unique adventure? Try zorbing in New Zealand! This unusual activity involves rolling down a hill while enclosed inside a giant transparent ball. The sport was invented in Rotorua, and there are now several zorbing locations around the country.
Zorb Rotorua is one of the best places to try zorbing in New Zealand. You can choose from several tracks, including some with water for an extra splashy ride. You can even ride with friends or family members for a fun group experience.
Zorbing is a fun, lighthearted activity that's perfect for anyone looking to try something new and different on their New Zealand travel tour!
3 Must-See Scenic Spots in New Zealand
Here are the top three must-see scenic spots in New Zealand when you're in the land of the long white cloud!
Aoraki / Mount Cook National Park – A Natural Wonder
If you're looking for a place to be awed by nature, then Aoraki/Mount Cook National Park is the spot for you. Nestled in the Southern Alps, this park is home to the highest peak in New Zealand, and it's surrounded by alpine streams, rugged mountain peaks, and glaciers. Take a short but steep track to Tasman Lake, or enjoy one of New Zealand's most popular hikes on the Hooker Valley Track. The park also offers plenty of other nature and outdoor activities in New Zealand, including kayaking on the lake, helicopter rides, and skiing in the winter months.
Kaikoura – A Coastal Town for Wildlife Lovers
Experience the ultimate coastal paradise for wildlife enthusiasts in Kaikoura, a small town located on the eastern coast of the South Island. The breathtaking coastline and stunning scenery combined with rich Maori and European history make it an unforgettable destination.
But the real highlight of Kaikoura is its legendary Whale Watching tours, which let you witness the majestic creatures in their natural habitat. Take your pick from a boat tour or an exhilarating flight, and get ready for an experience of a lifetime!
Queenstown – Adventure Capital of New Zealand
Nestled on the shores of the shimmering Lake Wakatipu, Queenstown is New Zealand's adrenaline-pumping adventure hub. With sweeping views of rugged mountain peaks and crystal-clear lakes at every turn, Queenstown's natural beauty is unparalleled.
Take your pick from a wide range of adventure sports, including bungee jumping, zip-lining, paragliding, and jet boating.
New Zealand is a magical destination that offers a unique and unforgettable experience to travelers. From the stunning landscapes and rich culture to the exhilarating adventures and friendly locals, there's something for everyone to enjoy!

Please let us know if you found this post useful and what you are looking for through comments, we would love to help you out in that..
This post contains affiliate links, which means we may receive a small commission, at no additional cost to you, if you make a purchase through these links.