Many homeowners look forward to revamping their old homes but are put off by the huge cost of a full home renovation.
Are you one of them? Do you want to give your old home an uplift but don't want to spend big on a renovation?
If so, there are a few effective tips designed to help transform your old home to new on a budget. The best part? They can be implemented easily!
Here are some practical ways to spruce up your old home without taking out a loan or draining your finances.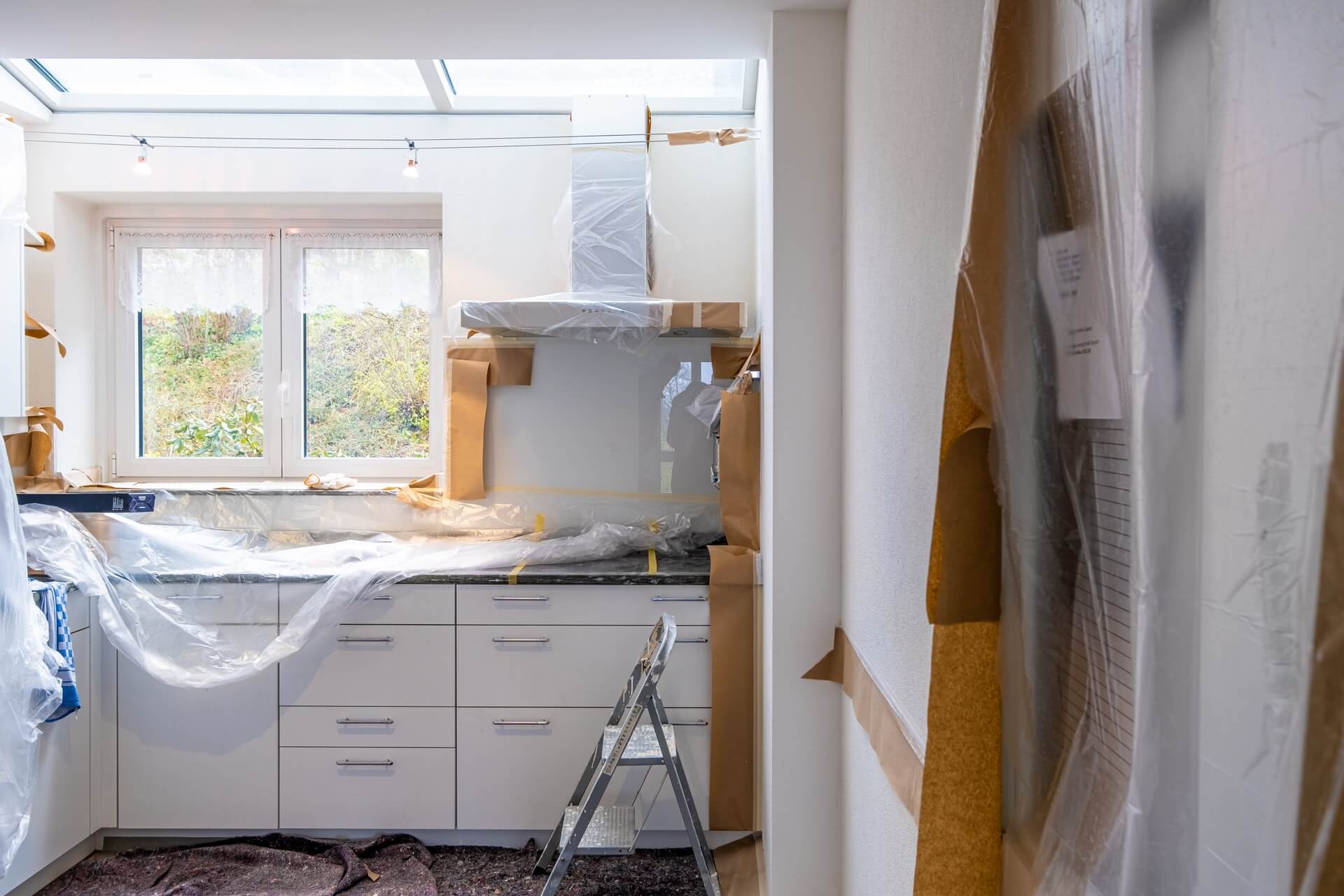 Plan first, then Clean everything.
Planning is key to the success of every endeavor, including transforming an old home into a sight to behold. So, before you start upgrading your furniture or painting your interior and exterior, you need to sit down and plan.
And after planning, what next?
You clean thoroughly!
You cannot upgrade a dirty home. It's like putting on an expensive cashmere sweater and denim jeans after playing in the mud.
Start by deep cleaning all areas, like the windows, floors, cabinets, countertops, etc. Don't forget to wash your curtains, mattresses, etc. Tidy your home to prepare it for what's to come.
An old home is characterized by old accessories, gadgets, hardware, and furniture.
Is your furniture old?
No? Kudos to you!
Yes? You'll have to change them. However, if replacing furniture isn't part of the budget, you can decide to buy a used one. Alternatively, you can spruce up your old furniture with paint or a new wood stain. Anything that revamps the appearance of your furniture without draining your finances is a win, a step to new home on low budget.
We cannot overemphasize the important role painting plays in transforming a home from old to fab.
If your home is old, the chances are its painting is decaying, thus the need for repainting. By repainting your home, you don't only improve its appearance, but you as well add some dollars to its value. Repainting also helps to add an extra layer of protection to your home.
For the best results, ensure you consider exterior and interior painting. Painting your exterior will help boost your curb appeal. On the other hand, painting your interior will give it a fresh look while complementing the appearance of your interior space.
Does your fridge make visitors reminisce about the 2000s? What about your switches, faucets, and cabinets? If this hardware reminds you of your childhood days, you need to change them.
Updating hardware, especially electronics, will help you save on electric bills as modern appliances are more energy efficient than their older counterparts. Meanwhile, changing other hardware like old faucets, door knobs, cabinets, bathroom hooks and racks,  can add some figures to your home value.
If you don't have the money to buy new appliances, you can go for used models. However, ensure you go for trusted models.
Who says you need an expensive renovation to turn your old home from drab to fab?
Adding lighting to some spaces can brighten up your home, thus improving its appearance. Go for table and floor lamps in the lounge and spruce up your bedside by adding new shades.
In addition to your living room, ensure you decorate your living areas with some amazing lighting options. Consider mini pendants, a modern chandelier, or a sculptural sconce for your sitting room. While for your kitchen, you can go for an adjustable mini pendant, recessed kitchen lights, or wall sconces.
Who said you need to splurge on home renovation to give your home a brand-new look?
With some cleaning, painting, and additions here and there, you can transform your home from old to fab new with budget on hand. Ensure you consider everything down to the smallest detail for a substantial effect. Change your furniture or spruce them up. The same applies to your appliances and accessories.
This post contains affiliate links, which means we may receive a small commission, at no additional cost to you, if you make a purchase through these links.