Bali is an Indonesian island paradise that is renowned for its stunning beaches, fascinating culture, and vibrant nightlife. In this blog post, we'll explore the top things to do in Bali, Indonesia the best places to stay in Bali including some of the best Bali beach resorts. So, you can make the most of your trip!
Bali is also known for its cuisine, which is influenced by a variety of cultures, including Chinese, Indian, and European. The island is also a great place to shop, with a wide selection of traditional, modern, and designer goods.
Top things in Bali that should not be missed: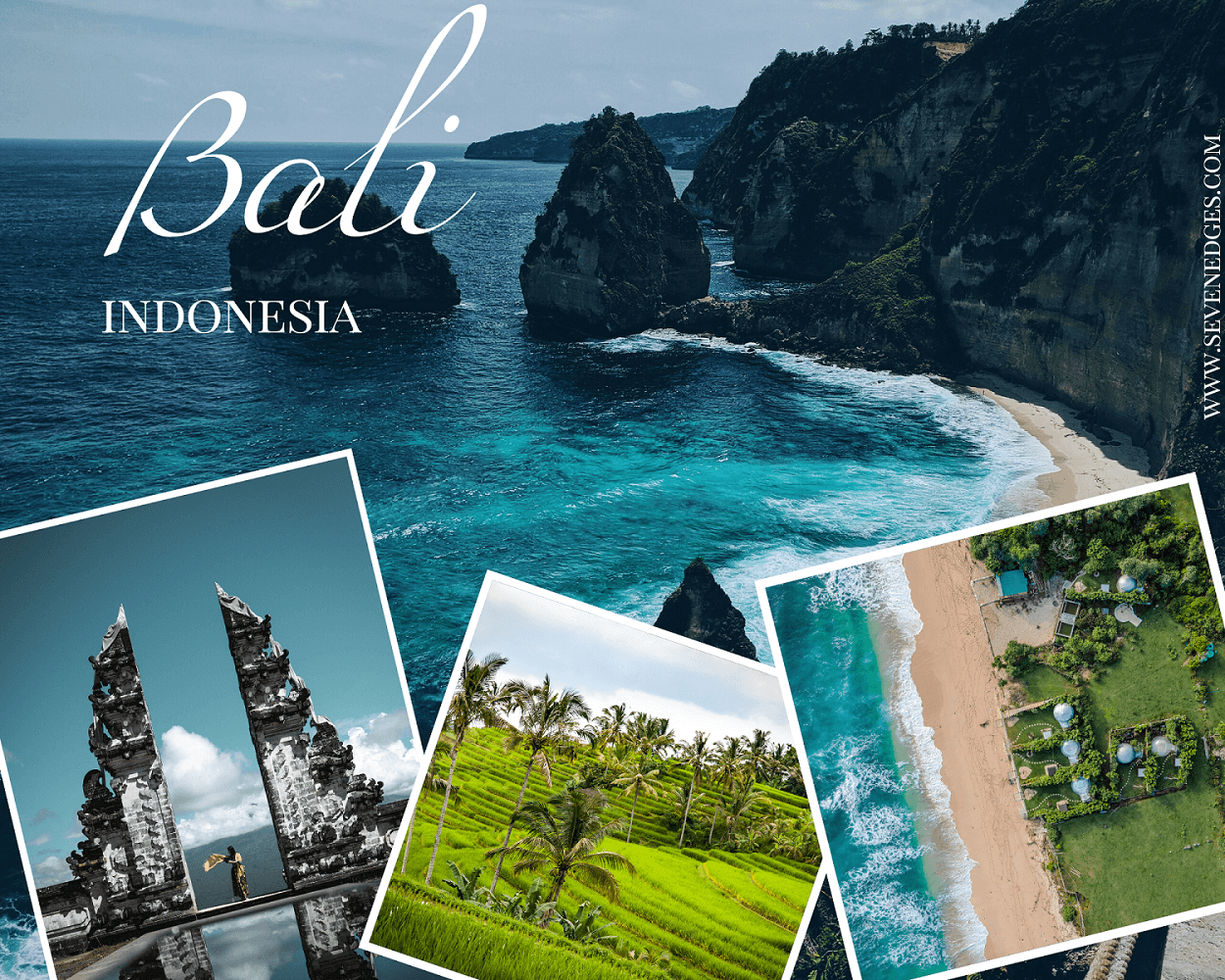 One of the best things to do in Bali is visit the town Ubud. It is known as the cultural capital of the island and is home to a variety of traditional art, culture, and craft. Ubud is an ideal place to learn more about Balinese culture, with many museums and galleries dedicated to preserving the island's heritage. In addition, Ubud is home to a variety of shops, restaurants, and cafes!
Uluwatu is a cliff-side temple located in the south of Bali. It is one of the most iconic landmarks. Uluwatu is a great place to visit to learn more about Balinese culture and admire the stunning views of the Indian Ocean. The temple is also home to a variety of wildlife.
Mount Batur is an active volcano. It is one of the most popular attractions on the island and is a great place to hike. The views from the top of the mountain are stunning, and adventure enthusiasts can also enjoy a variety of activities, including hot air balloon rides and paragliding!
Discover the Gili Islands
The Gili Islands are a group of three small islands located off the coast of Bali, Indonesia. They are known for their stunning beaches. The islands are a great place to explore, with a variety of activities and attractions, including snorkeling, diving, and kayaking.
Bali Beach Resorts – the Best Places to Stay in Bali, Indonesia
Bali is home to a wide selection of beach resorts, from luxury to budget-friendly options. These resorts are a great place to relax and unwind, with many offering stunning views of the Indian Ocean. Beach resorts in Bali also provide a variety of activities, such as swimming, surfing, and snorkeling, as well as a variety of water sports.
If you're looking for a budget-friendly resort in Bali, The Magani Hotel and Spa is perfect for you. This hotel is located in the heart of Ubud, and it offers a variety of accommodation options, including villas, apartments, and rooms.
The hotel's location is ideal – it's just a short walk from the popular nightlife and shopping district of Monkey Forest!
Six Senses Uluwatu beach resort offers an incredible variety of amenities and facilities, making it the perfect choice for travelers of all types. As one of the Balinese "5 Aro" (trekking) resorts, Six Senses Uluwatu is ideal for nature lovers and adventurers. It's also home to the world's most luxurious beachfront villas, which makes it one of the best places to stay in Bali.
There is no need to venture any farther than The Ritz-Carlton, Bali if you are searching for the most luxurious locations to stay in Bali.
This accommodation is located directly on the beach, so you can take advantage of all of the natural attractions that Bali has to offer. In addition, the location of the hotel makes it simple to navigate about town.
The Balinese Islands are often overlooked when it comes to traveling to Bali, but they are one of the most beautiful destinations in the world. The best place to stay in Bali is no doubt one of the Bali beach resorts. This is where there is no shortage of spectacular things to do in Bali Indonesia.

Please let us know if you found this post useful and what you are looking for through comments, we would love to help you out in that..
This post contains affiliate links, which means we may receive a small commission, at no additional cost to you, if you make a purchase through these links.