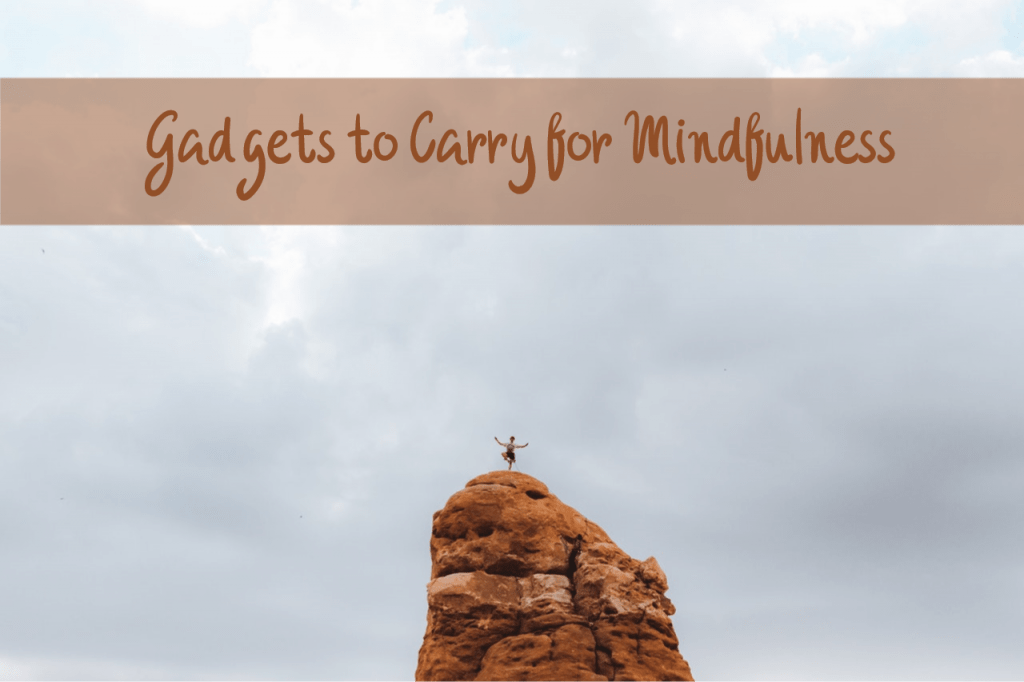 Meditation is a technique of focusing the object to gain emotional and mental stability. Yoga is the holistic physical practice to improve inherent power and relieves physical and psychological health. Yoga and meditation are practiced worldwide for transformation of lifestyle. There are many meditation and yoga centers which offer holistic yoga and meditation courses. Below are the best gadgets to carry for your yoga and Mindfulness.
Meditation Items to carry on your Spiritual Journey
This meditation bowl is a must carry gadget for your meditation. This holistic bowl is handmade by Nepal artisans. Peaceful resonance emitted by this bowl synchronizes the brainwaves and acts as a healing therapy which is ideal for yoga, meditation and prayers. This Himalayan singing bowl set includes wooden striker and hand sewn cushion. It is compact and can be easily carried in your travel bag to the meditation centers. It can fit in your palm and you can experience an emotional healing therapy with this bowl set.
This mala is made from precious Bodhi seed from the Bodhi tree of Bodhgaya (The place where Lord Buddha got enlightenment). It is popular among Tibetan Buddhist. Hold this meditation beads necklace having 108 seeds to chant mantras and to meditate. You can strap it to your wrist. It absorbs the oil content in your body and becomes glossy after long use. It is adjustable as is strung with nylon string. The package has a cotton pouch to keep the mala and can be easily carried to your meditation centers.
Here is a detailed guide about Top 4 Meditation Centers in North India, so next time when you travel to India, experience these Meditation Centers to seek inner peace
The essential Aroma Meditation Oil diffuser produces mist which provides soothing effect to the room perfectly ideal to perform yoga or meditation. Just one to two drops of meditation oil can be added to this diffuser and fill it with water to the exact level indicated on the diffuser. The mist can be set continuously or intermittently as required. This ultrasonic Aroma oil dispenser has color change feature with seven different colors. It is compact and can be easily packed in your travel bag and carry to your meditation and yoga center. You can experience the holistic environment while performing meditation or yoga and feel relaxed with this aroma oil diffuser.
You can experience quick and easy meditation with these speakers. Just press the ON button on the speakers; it will produce soothing tones for 3 minutes which will reduce anxiety, stress and makes you relax with the peaceful tone therapy. It is the best suggested meditation gadget to perform quick meditation. Bluetooth, phone and internet are not required. It is wireless and both the speakers has to be turned on together. It is portable and can be easily carried.
This multifunctional clock acts as a meditation timer as well as an alarm clock.  It has buttons to increase or decrease timer, optional warm up period, optional intervals for periodical chimes, optional screen off to get rid of the temptation to peek the remaining time. It produces gentle sound ideal for meditations and yoga. It is compact and can be easily carried in your travel bag.
Acupressure Meditation Pillow
This pillow is best suitable for long meditations and keeps your posture in right position. The lotus shaped acupressure points helps for stimulating nerves and in turn improves blood circulation. Sitting on this pillow helps to relieve your headache, joint pain, stress and anxiety. It is filled with buck wheat and can be adjusted to required height by removing the buck wheat. The other side of this pillow has cushion which is designed as Japanese style Zen meditation cushion. It has a handle which can be easily carried along with you for your meditation.
This foam yoga mat is perfect for performing yoga. The double sided anti-slip and anti-tear feature prevents you from injury and is durable. It is moisture resistant and can be easily washed. It gives firm support to your hips, spine, elbows and knees even when used on hard surfaces. You can easily perform any style of yoga on this mat. The yoga mat includes strap with Velcro and can be easily rolled and carried to yoga centers.
This book is written by Don Miguel Ruiz is a guide to meditation and mindfulness. It is the best book for transformation of life. It is the way for enlightenment and freedom. It offers a code of conduct that helps in transformation of life into love, freedom, happiness and wisdom. It is translated into 46 languages worldwide. Just carry this book with you to your meditation and yoga course and read this in your free time to experience a transformation in life.
India is famous for yoga and meditation. Yoga was originated in India. It has many centres which offer courses on yoga and meditation. You can use these meditation products on your visit to meditation centres. These gadgets are compact and can be easily carried throughout your journey.
A detailed guide on 5 Meditation centers in South India. Are you travelling to South India, visit these places.

Did we miss anything, Please let us know through comments below.