Heard a lot of stories about brave explorers climbing up the highest mountains or read about reckless travelers in books, but never was confident enough to try something like that by yourself? Of course, it does not need to be something so risky, but still trilling and interesting.
You can get this kind of experience in Denver, Colorado by going deep into wild nature and taking hiking tours to the highest peaks of local mountain range – Rocky Mountains. You will be able to try a wide range of diverse activities, see the most beautiful sides of American nature and get unbelievable emotions and memories.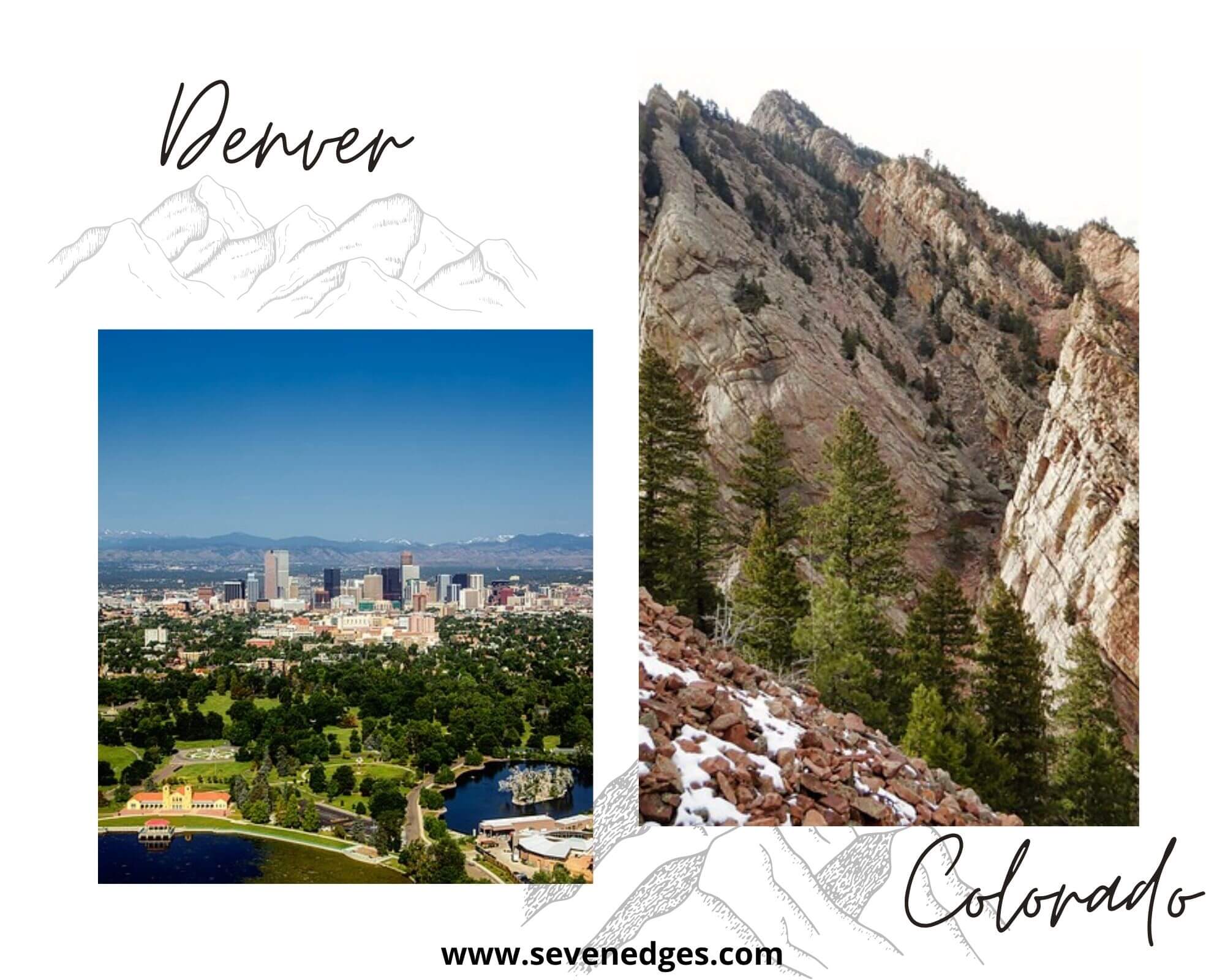 There are a lot of landmarks within and outside the city. You can spend some time at the city center at first, visit a few historic and cultural sights to learn a bit about this region. For example, you can visit History Colorado center, Colorado state Capitol and LoDo Historic District to get familiar both with history and the atmosphere of the city.
But there is a lot more to see in an hour away from the town. The main attraction is undoubtedly Rocky Mountains range with its unique nature, different form state to state, picturesque foothills and valleys and incredible tours from local travel companies.
If you are planning for an outdoor recreation, then Denver is the best place. Each town in Denver offer a sport for you. For example, football stadium at Broncos, baseball at Colorado Rockies, hockey at Colorado Avalanche and basketball at Denver Nuggets. If you are a biker, then you can find many dirt trails, paved-off road trails and mountain bike adventures in Denver. Totally, Denver has a lot to offer and is a must visit place for adventurers.
Vibrant Nightlife with Music and Beer
If you are a music lover and partygoer, then head to Denver. Every night at Denver, you can find many local artists playing music in clubs throughout the city. Hit the dance floor at the South of Colfax and LoDo. Red Rocks Amphitheater is a place where huge concerts take place.   
Denver is known for its wide varieties of Beer. You can find hundreds of breweries and taprooms throughout the city. If you want to explore more varieties of beer, then head to Denver Beer Trail, which has a collection of top breweries, taprooms and brewpubs of Denver.     
Book your tour near Denver!
You can start a fantastic adventure to the Rocky Mountains by booking any of our tours. For example, Mount Evans tour – a journey to one of the highest summits of the mountain range and one of the most beautiful places in the US.
You will be lucky to spend a day breathing fresh cool air, meeting mountain goats, rare birds, and alpine wildflowers, at the same time taking a spectacular view of distant mountain peaks, blues lakes, and evergreen meadows. If you are risky enough, you will like zipline and wild water adventures, that will give you an adrenaline rush.
Please leave a comment below, if you enjoyed or find the information helpful. If you are looking for a beautiful stay in any other location, please let us know in the comments below. We would be happy to help you out in that, by listing few after reviewing.
Image by David Mark from AuroraNights  from Pixabay