If you are a traveler and a diver, better Its worth more saying a Thalassophile then Galapagos is for you. As a UNESCO World Heritage site Galapagos Island has more to give you when it comes to Marine Reserve. The site that you get to see in the Galapagos is explained as "No other site in the world can offer the experience of diving with such a diversity of marine life forms that are so familiar with human beings, that they accompany divers" by UNESCO.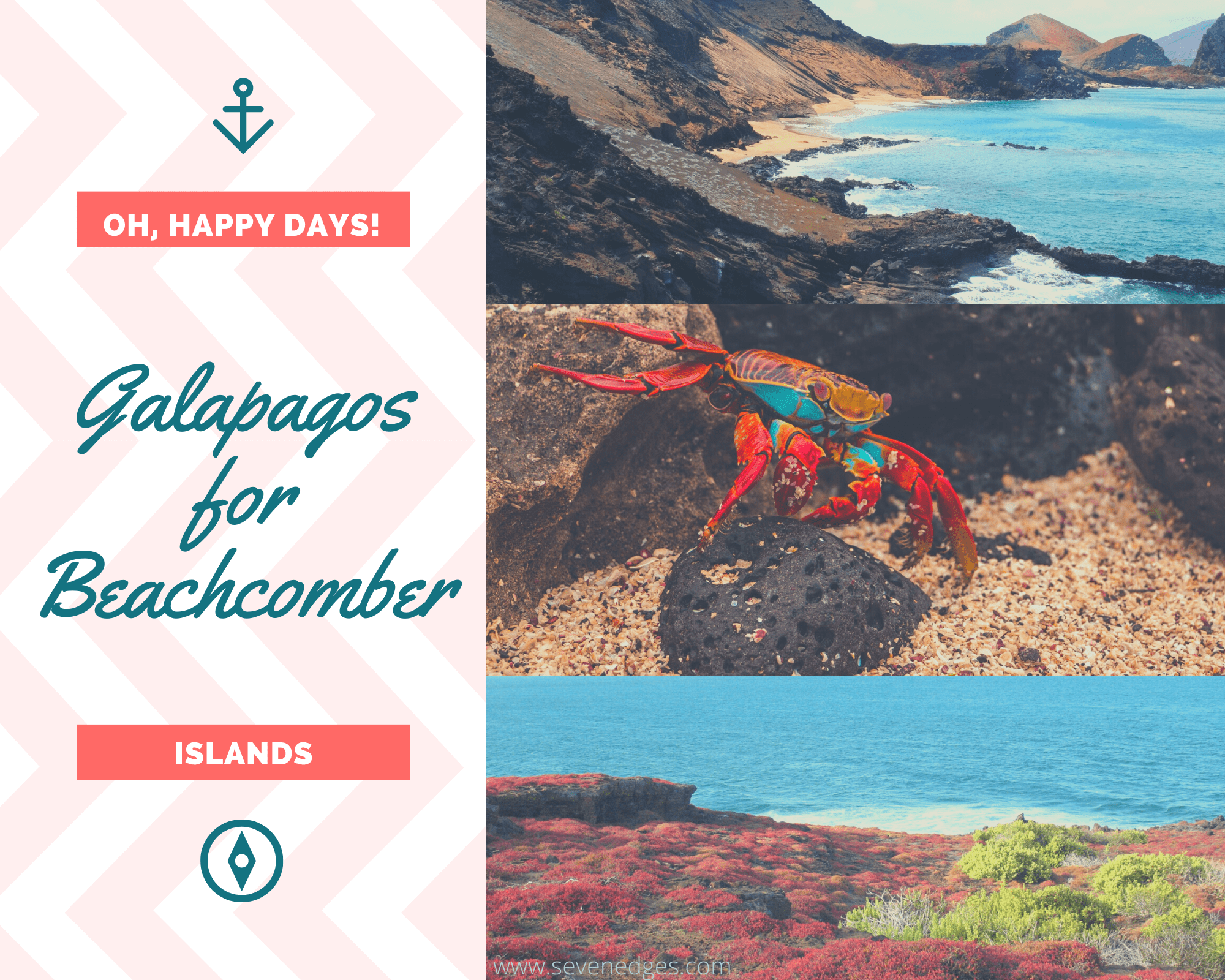 Galapagos for Beachcombers
Galapagos attracts tourist with its beautiful landscape and its unique wildlife. You can see Giant tortoises, iguanas, penguins, and bird life are not limited on this island. And if it is about landscapes, you have got 21 islands where 18 are considered major islands by wiki. Every island has its own unique landscape that adds to its beauty. At Galapagos island, 62 scuba-diving or snorkeling sites are available for divers.
Islands worth visiting at Galapagos
North Seymour Island for Bird Lovers.
It is a small island near to Baltra Island, where you can see a lot of magnificent life, seals, sea lions and lizards. Great frigate birds can be seen everywhere along with wallow tailed gulls, yellow land iguanas and blue Footed boobies. That is why Galapagos is for a beachcomber when you walk along the sand searching for a sea life, you get to see it more often and collect more things as well.
Island Known for its Shape.
A rocky island named after its shape that looks like a Chinese hat. Sombrero Chino is famous for snorkeling, kayaking and sea lions and is surrounded with crystal clear water.
Rabida island where you can walk along the red sand and known for its salty lake on the island where you can spot Flamingos. Can get a few photographs of the picturesque view of the red beach, a feast for the photographer's eyes.
Mosquera Island for Sea Lions.
Witness a beautiful beach with a lot of sea lions between Baltra and North Seymour Islands. Great for white sandy beach with rocks and corals. Even if it is known for sea lions, you can see killer whales feeding on sea lions and one can also spot several species of shorebirds.
Bartolome for amazing Scenery.
For hikers, you can spot only marine iguanas and lava lizards. A snorkeling site known for spotting manta rays, sea turtles, white tipped reef sharks and penguins. Walk on the gold sand beach for the amazing view of this volcanic island from the top. You can go to the top all ways through a wooden track, You will be accompanied by a guide everywhere.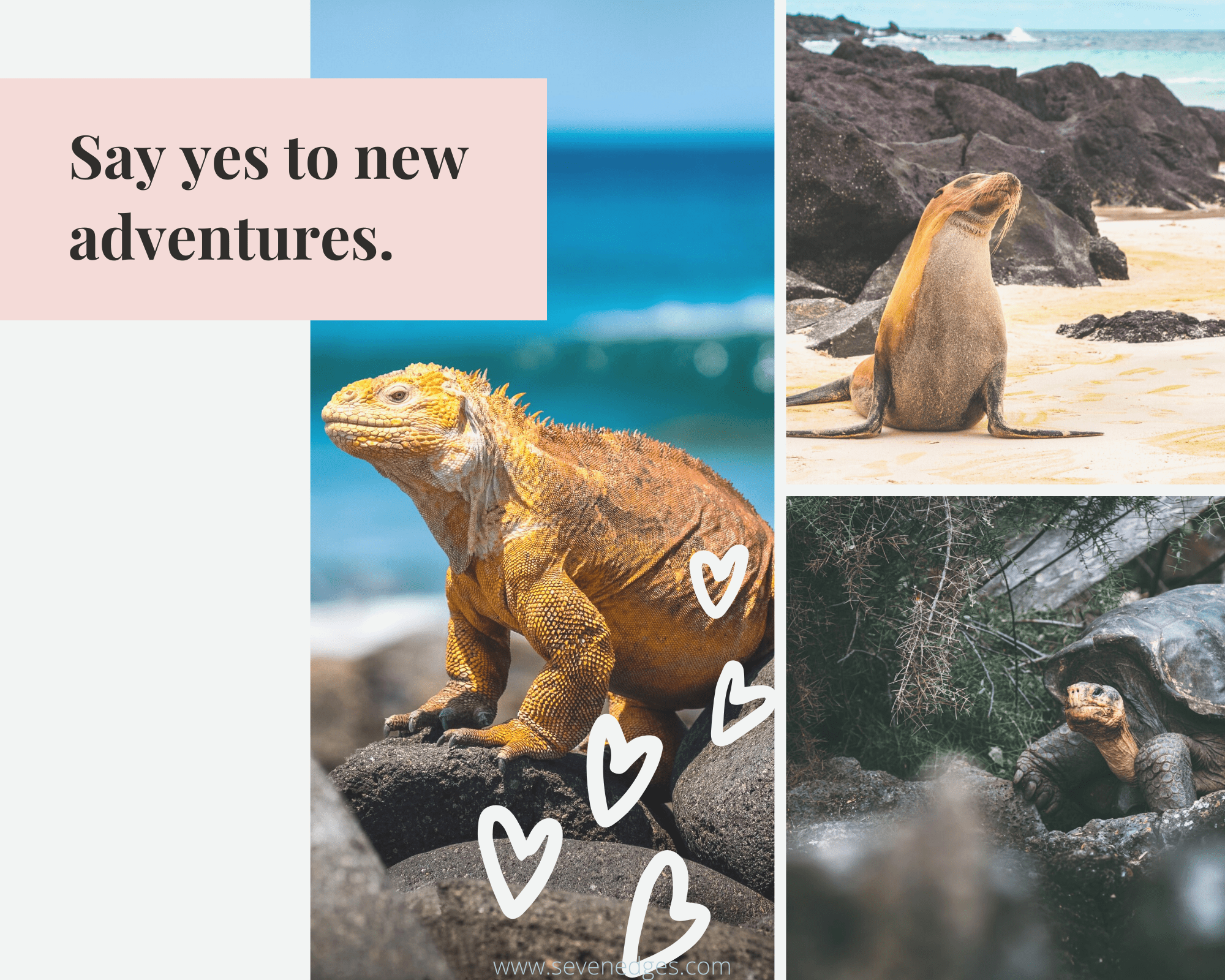 South Plaza for Endemic Species.
A bit rockier filled with birdlife, wildlife, and plant species. If you are here to learn, then get a good guide and know more about flora and fauna. Apart from the common species you see in all the above islands, you can also find Opuntia cacti and red-billed tropic birds. Red Plants and yellow lizard will be a beautiful sight here and gives you a painted picture with all the Flora and Fauna.
Mount Whiton, The highest peak.
One of the active volcanoes and largest in the archipelago where its last eruption occurred in 2015. The only thing which it makes different from other islands are that it has its on fauna. You can find the subspecies of tortoise from other or neighboring islands and a pink land iguana can be spotted in the north and west side.
Some of the other islands include, Daphne Island, which has limited access if you are not a scientific researcher, but good for bird watching. Isabela Island where you can see the Alcedo Volcano and largest number of wild tortoises. Cerro Brujo, where you can get a view of Kicker Rock in the distance. Can be simply described as a gorgeous beach with a panoramic view. Nameless island, one of the best for scuba diving and Champion islet, known for its snorkeling sites in Southern Galapagos.
So, walk through these islands, and give your eyes a sight full of unique sea life and explore the Galapagos to its fullest and dont forget to pick few beautiful shells with you.
This post contains affiliate links, which means we may receive a small commission, at no additional cost to you, if you make a purchase through these links.
Please leave a comment below, if you enjoyed or find the information helpful. If you are looking for a beautiful stay in any other location, please let us know in the comments below. We would be happy to help you out in that, by listing few after reviewing.
Image by Nathalie Marquis, gabriela larreategui & Amy Perez from Unsplash