As the cool breeze rustles the fallen leaves, the allure of Halloween fills the air, inspiring us to tap into our inner artists and metamorphose everyday items into captivating masterpieces of enchantment. The cherry on top? You won't need to empty your wallet to craft spellbinding decorations. In this guide, we'll dive into the realm of dollar store Halloween crafts—a realm where creativity and affordability join forces to conjure up decorations that will infuse your home with delightful spookiness.
Transform ordinary glass jars into "Eerie Candleholders." Coat them with matte black spray paint, allowing them to dry before placing LED tea lights inside. Attach adhesive vinyl decals of bats, spiders, or cobwebs to cast intriguing shadows when lit.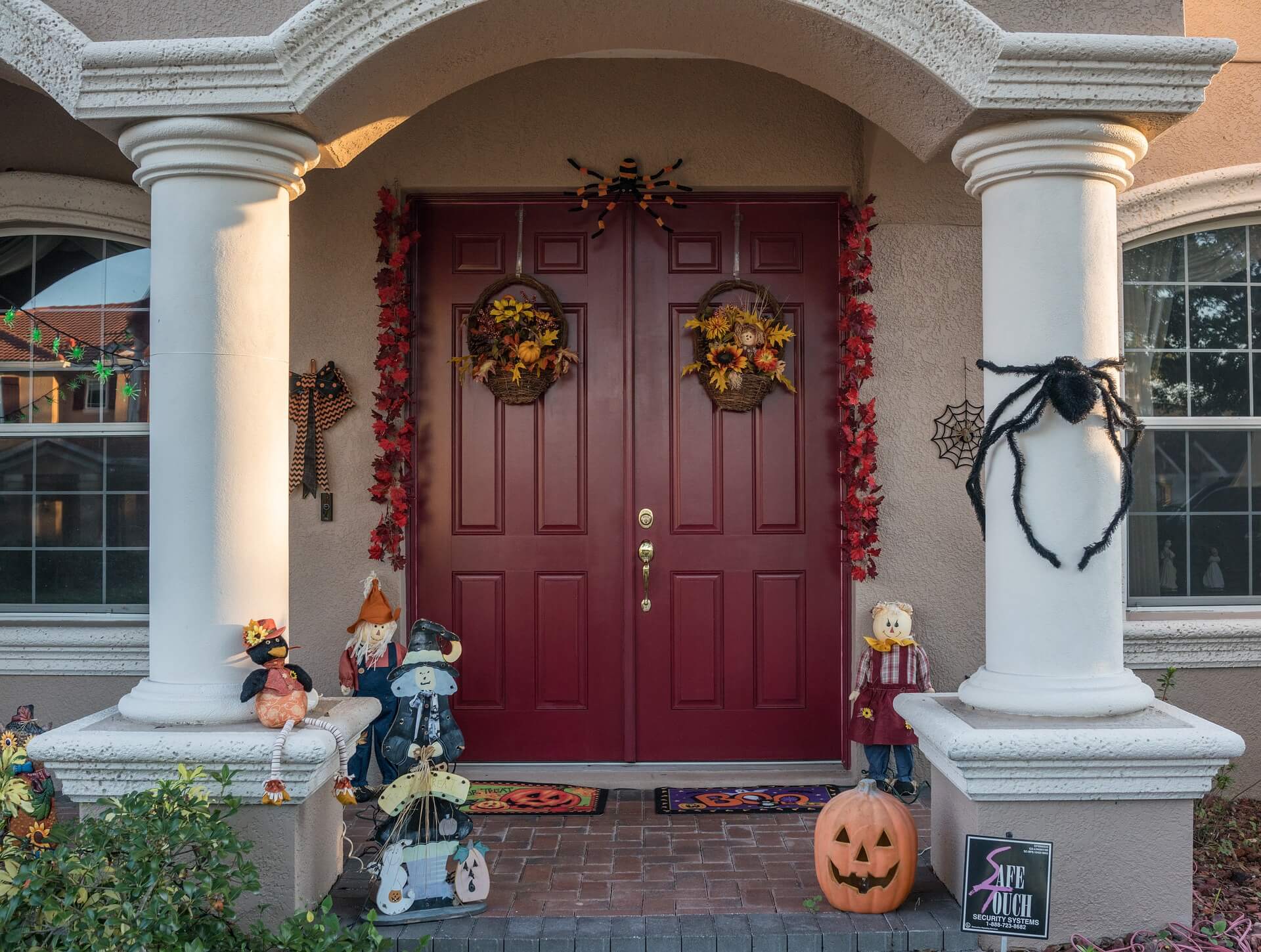 Craft "Ghoulish Garlands" using black and orange construction paper. Cut out spooky shapes like ghosts, pumpkins, and bats, then string them together using twine or ribbon. Hang these garlands across doorways, mantels, or windows for a festive touch.
Create "Frightful Frames" using plain black picture frames from the dollar store. Print out eerie vintage images or spooky quotes, and place them inside the frames. Add a coat of metallic silver or gold paint for an aged effect, and display them throughout your space.
Craft "Wicked Wreaths" by wrapping a foam wreath form with black tulle or mesh ribbon. Attach plastic spiders, bats, or mini skeletons for an extra dose of spookiness. Hang your DIY wreath on your front door or above the fireplace.
Turn foam or plastic pumpkins into an enchanting "Pumpkin Patch." Paint them with vibrant oranges and blacks, and then add whimsical faces, polka dots, or even glitter for a touch of magic. Display your pumpkins on your porch or as a table centrepiece.
Craft "Haunted Lanterns" using dollar store glass lanterns. Coat them with frosted glass spray paint for an eerie, misty effect. Place battery-operated tea lights inside and embellish the outside with adhesive spiders or cobweb decals.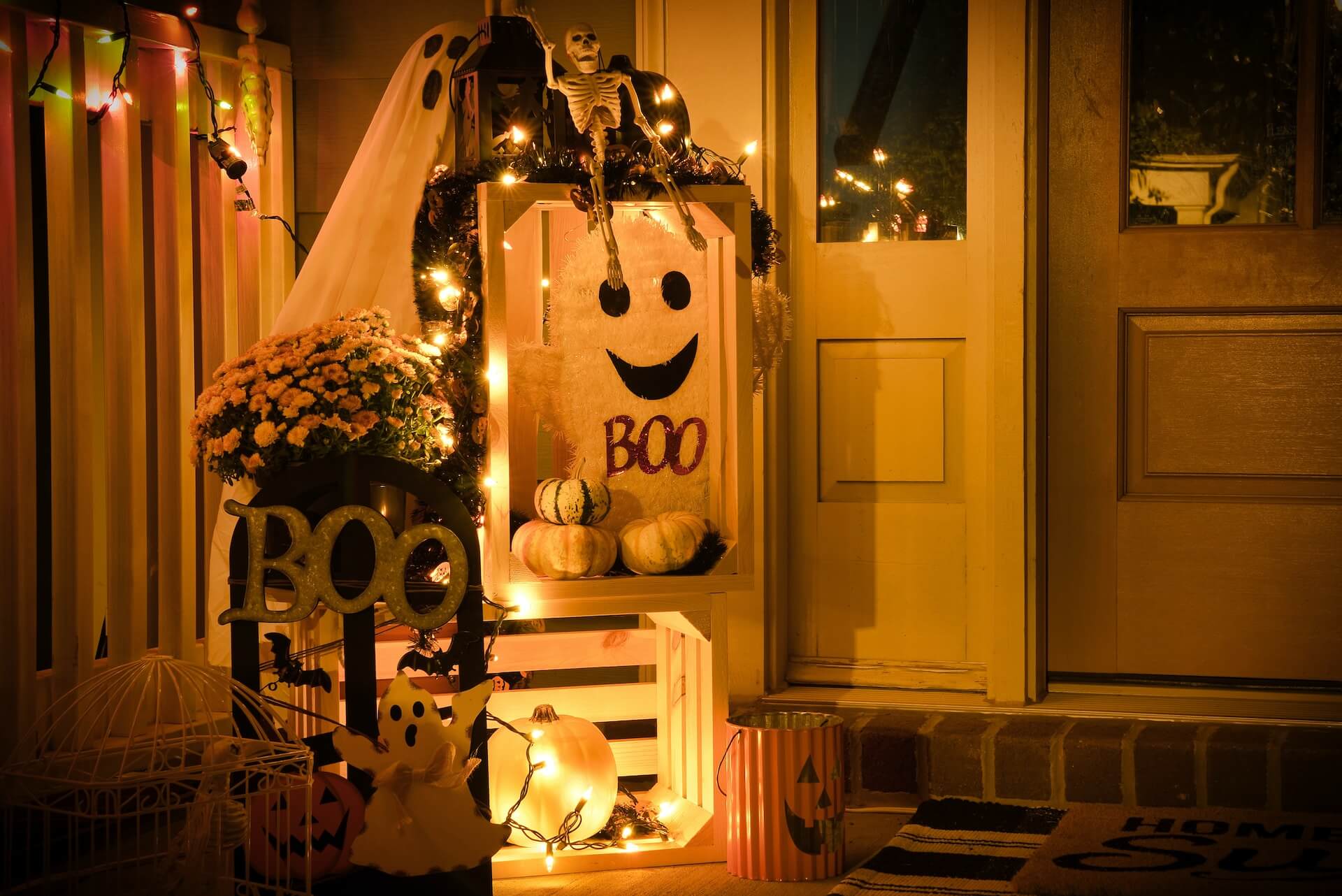 Create "Spooky Signage" by painting inexpensive wooden signs with eerie phrases like "Beware" or "Enter If You Dare." Add a weathered effect by dabbing on diluted black or gray paint and sanding the edges.
Transform ordinary glass jars into "Potion Bottles and Jars." Fill them with colored water, beads, or other textured materials. Attach labels with spooky potion names using adhesive paper or markers.
Craft "Boo-tiful Banners" using dollar store paper plates or cardstock. Cut out letters to spell "BOO" or other Halloween phrases. Attach them to ribbon or twine, and hang them across doorways or windows.
Turn mason jars into "Mummy Mason Jars." Wrap the jars with strips of white gauze or fabric, leaving space for the eyes. Glue googly eyes or cut out eyes from black paper and attach them to the wrapped area.
Dollar store Halloween crafts prove that creativity knows no budget limits. With a little imagination and a few simple supplies, you can transform everyday items into captivating Halloween decorations that charm and spookify in equal measure. From eerie candleholders to whimsical wreaths, each craft adds a touch of magic to your home, reminding us that the best Halloween decor is often the result of creative ingenuity.
As you embrace the world of dollar store Halloween crafts, you'll not only save money but also discover the joy of creating personalized decor that uniquely reflects your spooky spirit. So, grab your crafting supplies and let your creativity soar as you embark on a budget-friendly journey of Halloween enchantment.
This post contains affiliate links, which means we may receive a small commission, at no additional cost to you, if you make a purchase through these links.